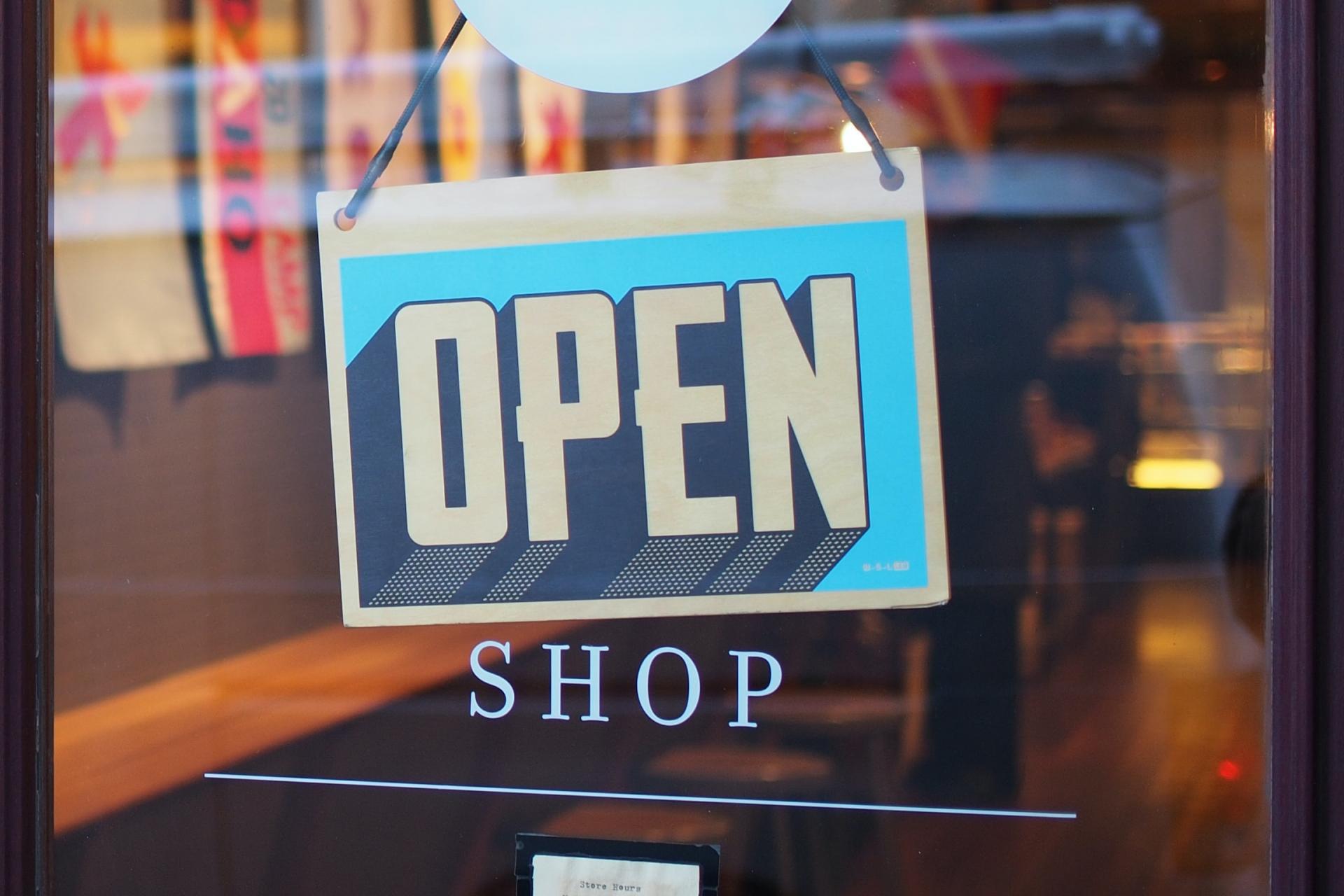 Shopping In and Near Escanaba, Michigan
Ready to go shopping? Historic Escanaba and the surrounding small towns are fun destinations. Whether you are looking for something you forgot to pack, need a gift or just want to browse for something to remind you of the U.P., you will find it here.
Friendly shopkeepers, countless must-haves, practical supplies and some of the best candy in the state are all part of our unbeatable shopping experiences. Make it part of your couple's or friends' getaway, share the fun with the kids or create a personal shopping retreat. There are delicious eateries and pubs, often within walking distance — or never a far drive — that let you re-energize all along the way.
Your Escanaba-area shopping guide
Apparel | Art | Bait & Tackle | Coffee | Candy | Gifts | Grocery | Holiday | Jewelers
Apparel
Whether you are looking for unique women's fashions, up-north styles for the whole family (including the U.P. Stormy Kromers) or familiar brands at national stores, you will have fun looking through the racks and shelves in and around Escanaba.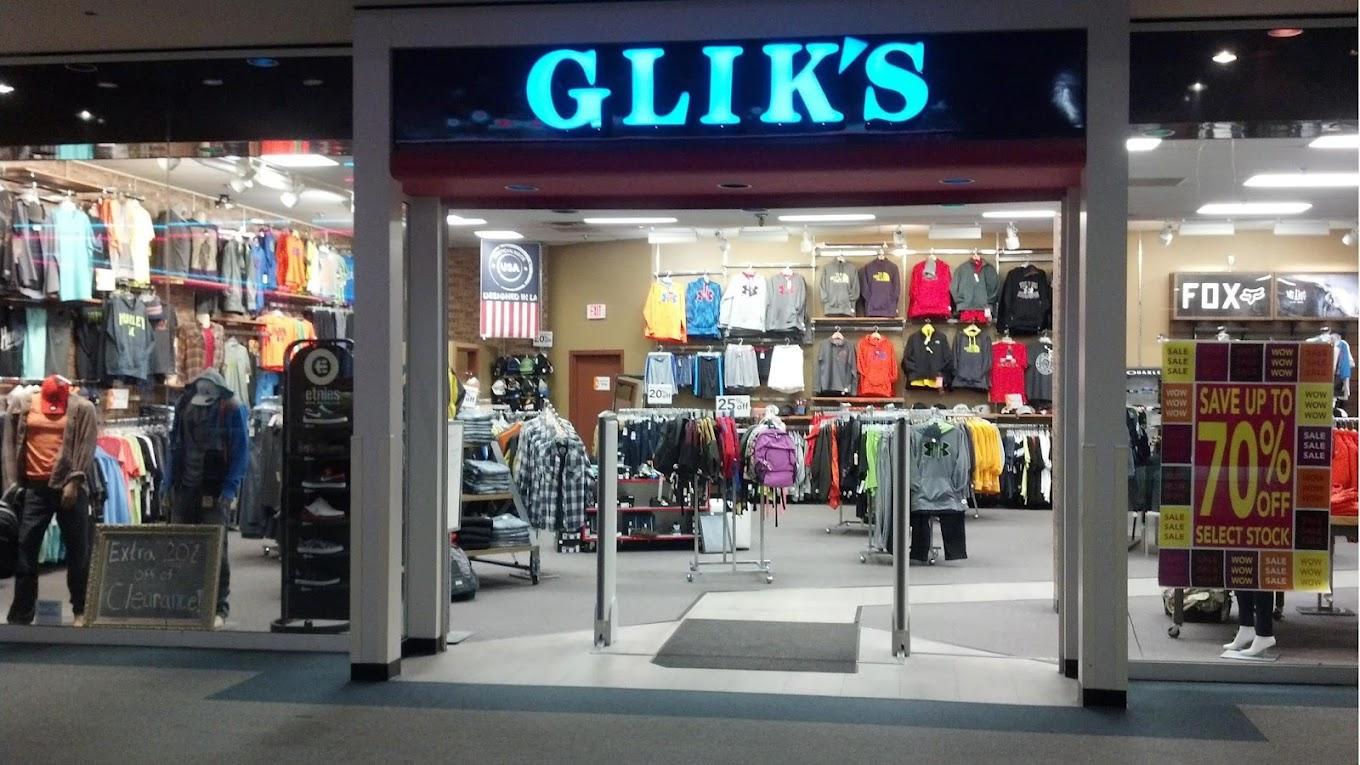 Brampton Bike & Ski
This Gladstone sports store has a good selection of cycling and winter sports apparel, plus a full line of bikes, disc golf discs, cross-country skis, snowboards, hiking and running snowshoes, paddleboards and skateboards.
Glik's — Escanaba
There may be Glik's locations throughout the Great Lakes States, but there's no cookie-cutter box store branding for this 125-year-old company. Our location has clothing and shoes specifically chosen for Escanaba shoppers looking for men, women and youth fashions.
Great Life
This Escanaba shop is a treasure trove of clothing options for people who love the woods, water and coasts of the Upper Peninsula. This family-owned company donates 8% of each purchase to ecological restoration projects. Its Upcycled Hippie brand takes used fabric and gives an artsy look to Yooper flannel.
Lisa Ann Boutique
Your place in Escanaba to find unique fashions, jewelry, purses, body scrubs, lotions, perfumes and more for women.
Mr. Bike & Ski
Find the gear, jackets, socks, helmets, lifestyle and Stormy Kromer clothing you need to play outdoors. It's also your Escanaba shop for buying or renting cruisers, hybrid, fat tire, mountain and kids' bikes, alpine and cross-country skis, snowboards and snowshoes.
North Coast Apparel
This brand of clothing is inspired by living in the Upper Peninsula. Their custom sweatshirts are a favorite. You'll find designs for the whole family.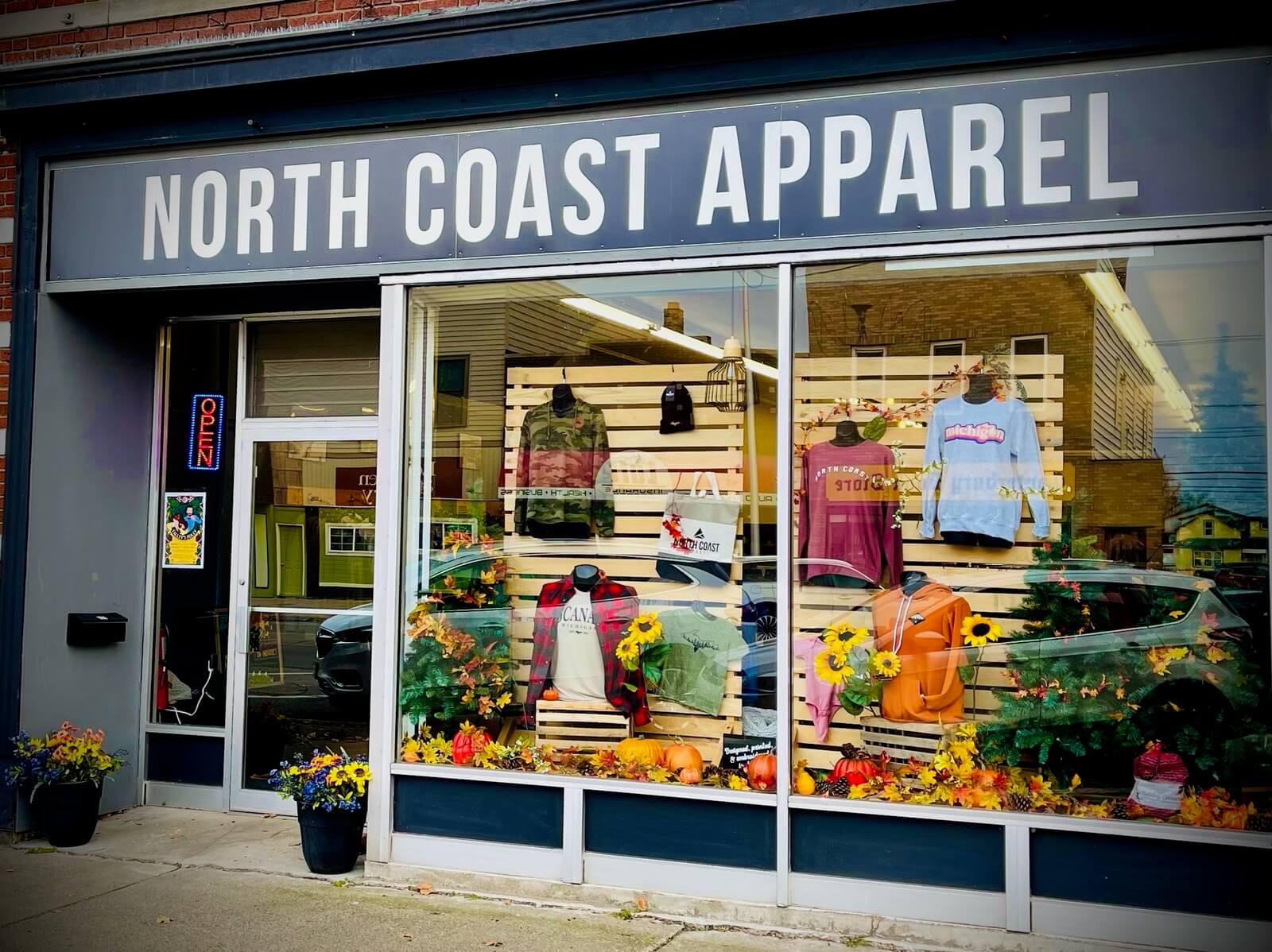 Sassy Butterfly Boutique and The Morrison Shop
The owners combined two shops in Escanaba to give women more brands, more styles and sizes to look and feel good from summer's swim months to winter's ski days.
The Beaten Path
Your source in Escanaba for cool shirts and socks, plus discs, skateboards, bikes and more.
Art & Cultural Shops
AdHoc Workshop
This is Ritch B's Rapid River REcycle/REsource & Found Object Sculpture Emporium & Beercan Fish Factory.
Bonifas Fine Arts Center
Spend time exploring the works of Upper Peninsula artists in this historic building in Escanaba. Rotating exhibits and shows in the Powers Gallery offer an opportunity to purchase featured artists' paintings, photographs, jewelry, woodwork, basketry, fiber sculpture, pottery and more.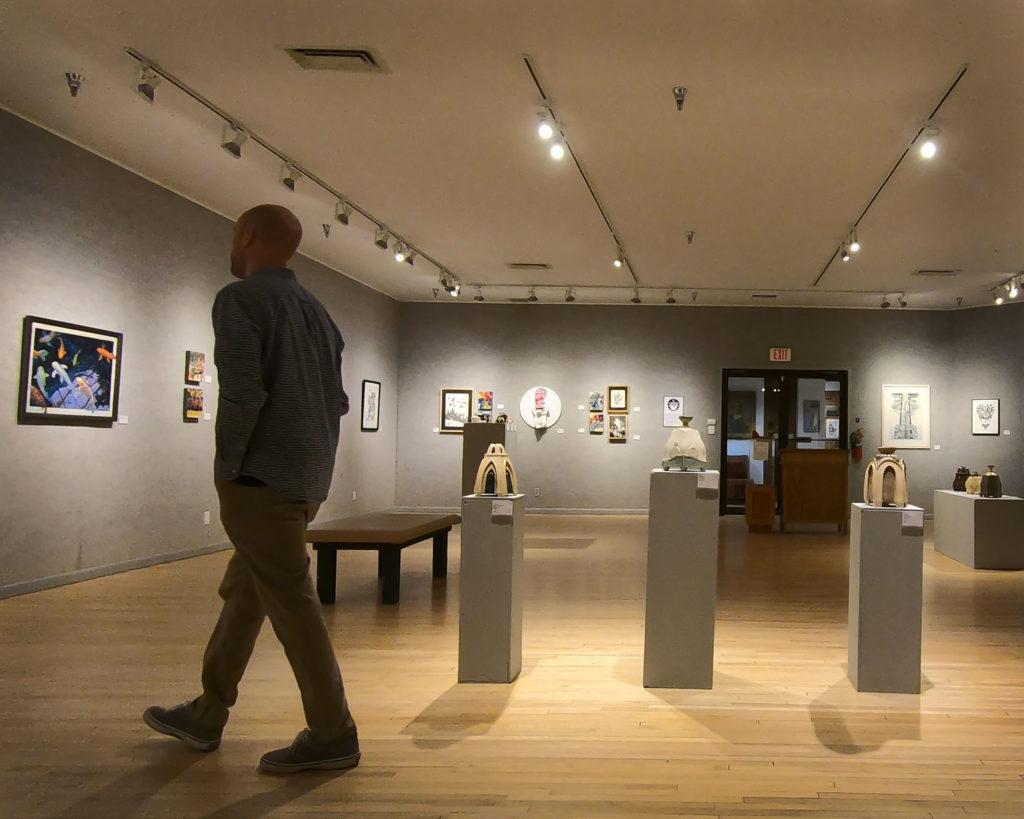 East Ludington Gallery
It's so easy to bring home artwork from the U.P. when you visit this Escanaba gallery. This is the oldest artist cooperative in the U.P. The artwork here is all handcrafted by over 45 area artists who have been honing their craft for decades.
Noc Bay Trading Company
This Escanaba store is your source for quality Native American Indian crafts, craft supplies and craft kits. Find beads, feathers, craft instructions, patterns, fabrics, Native American-style musical instruments and more.
Village Artisans/Garden Gallery
Drive down the Garden Peninsula between Manistique and Escanaba to Garden Corners. This gallery, housed in a century-old building, showcases the work of local artists and artisans. Check its website for upcoming events.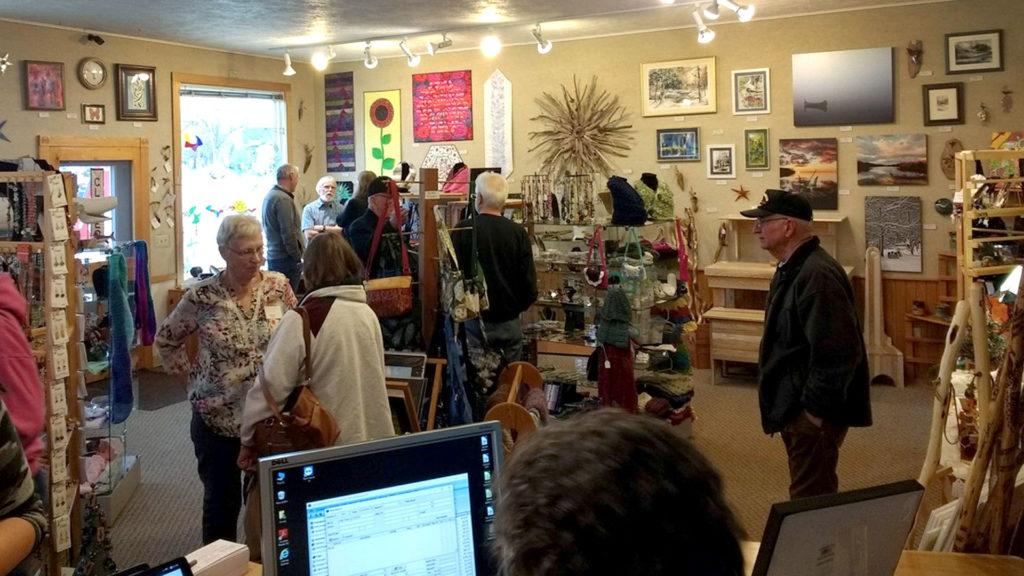 Ten Mile Creek Forge, Pottery & Lighting Irish/Celtic Gift Shop
This charming country gift shop in Bark River specializes in completely handmade hunting and fishing knives and knife sheaths. It also offers original, juried artwork of many accomplished local, national and international artists as well as beautiful porcelain, pottery and photography.
Yooper Designz
This family-owned shop in Gladstone makes household furniture and decor from U.P. wood, plus t-shirts and hats that are unique to the U.P. and the Great Lakes. This is a good place to find souvenirs or to sign up for a make-and-take art class while you are here.
Bait & Tackle Shops
We cater to anglers' needs in the "Walleye Capital of the World!" Our Bays de Noc and the surrounding lakes, streams and rivers are popular places to wet your lines and reel in not only trophy walleye, but trout, salmon, bass, northern pike, sturgeon or a mess of yellow perch and other panfish. Check out these places for new equipment, proven U.P.-made lures, local angler advice and so much more.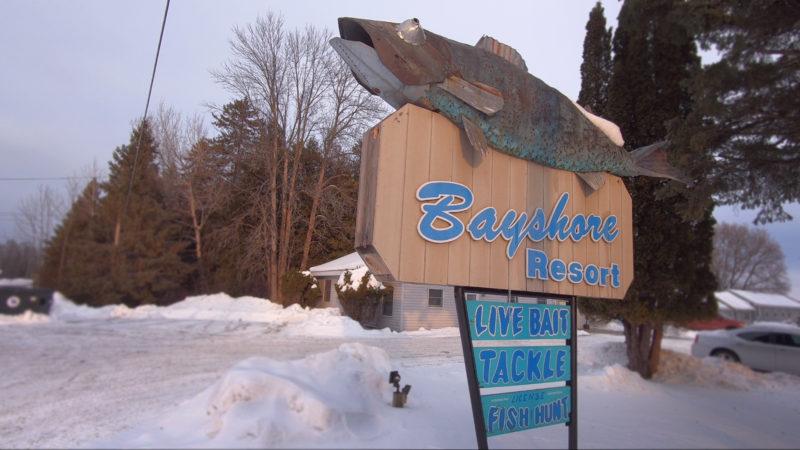 Bayshore Resort/Bait & Tackle
On the shores of Little Bay de Noc in Gladstone, it handles all of your bait and tackle needs.
Bay View Bait & Tackle
Anglers will find everything they need to fish in any season. Stop in this Gladstone shop for gift ideas, too.
Blade's Bait & Tackle
Your Gladstone source for hardwater bait, tackle and outfitting with shack rentals.
Bakeries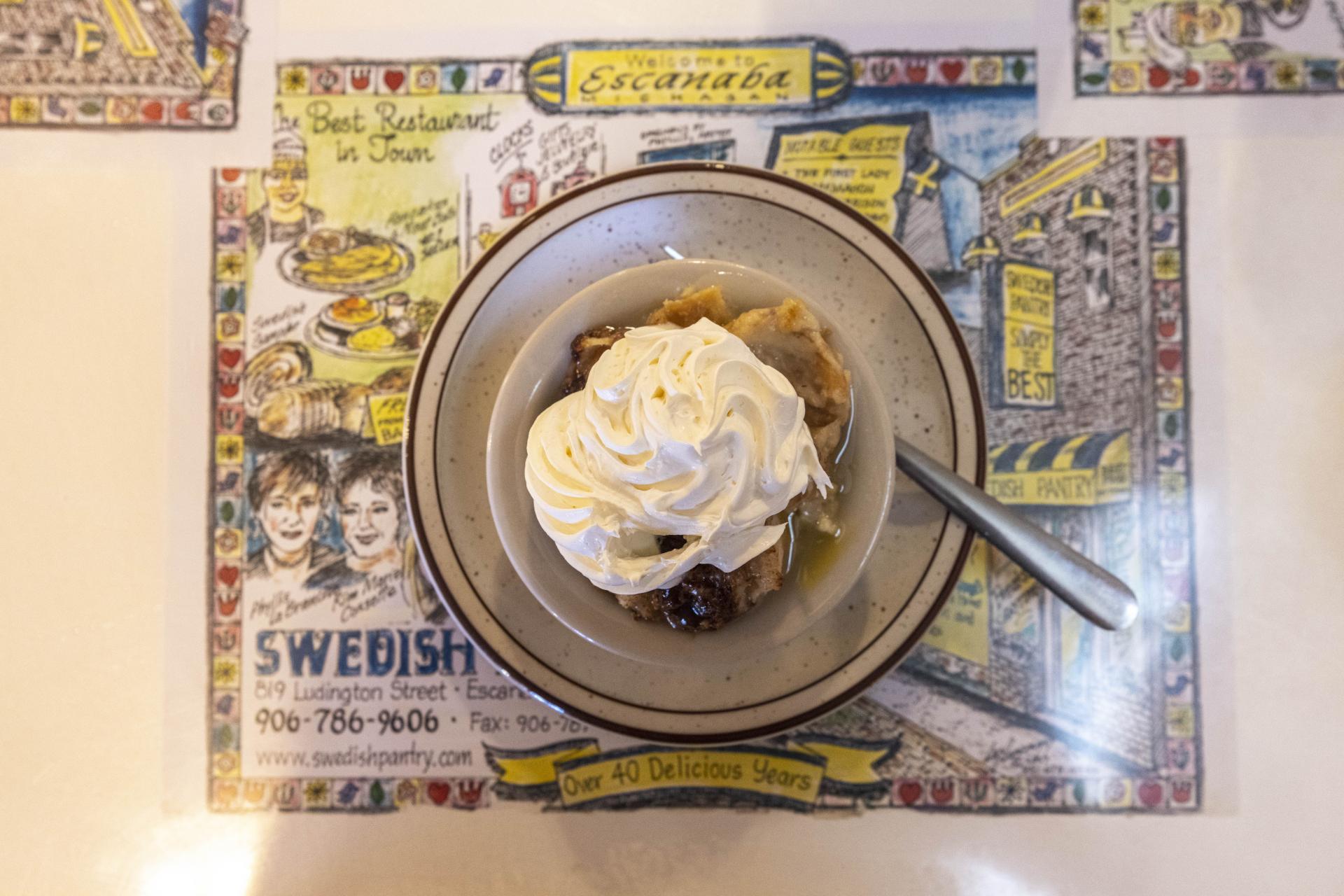 DarJen Baked Goods
Want a fresh-baked cookie, muffin, slices of bread or pie? Visit this shop in Escanaba.
Donut Connection
Escanaba's destination for coffee, donuts and muffins.
For the Love of Cupcakes
Bring your sweet tooth to this yummy shop specializing in cupcakes, cakes, tarts and more.
Swedish Pantry
The minute you open the front door, you will breathe in the wonderful aroma of giant cookies, amazing homemade bread, muffins and oversized cinnamon rolls slathered in icing. Inside the restaurant, you will find unique gifts, charming musical clocks, collectible figurines and artistic seasonal items to purchase as well.
Coffee and Tea Shops
Need a hot cup of joe? Here are where the locals go again and again. You will, too.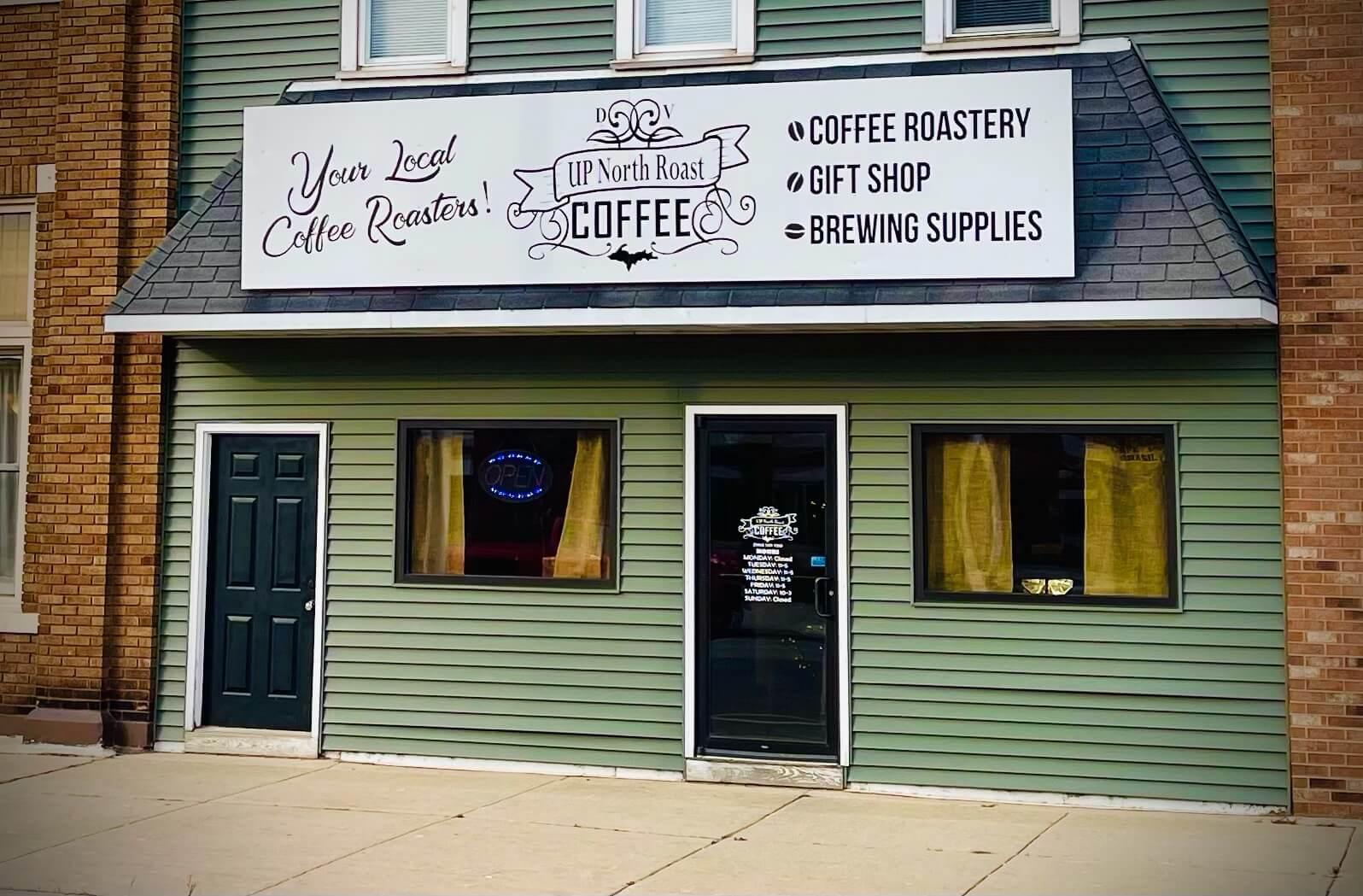 Applewood Eatery & Espresso Bar
This Escanaba restaurant specializes in wholesome, made-from-scratch breakfasts, sandwiches, soups and salads. It boasts a full espresso bar that includes the best coffee in town. The beans are fair-trade and organic, too.
Express Coffee
This family-owned shop serves hot and cold beverages and some of the most delicious bagel sandwiches in Escanaba.
Jack's Country Kitchen
This is Rapid River's go-to place for a good cup of coffee to enjoy with one of its famous cinnamon rolls or a slice of homemade pie. They serve breakfast, lunch and dinner and have bragging rights for their Friday Night Fish Frys (a year-round U.P. tradition).
Jo-to-Go
This is a drive-through option in Escanaba when on your way to one of the nearby attractions. These friendly folks serve coffees, mochas, smoothies, chai, hot tea, chocolate and cider, bagels and bagel sandwiches, creamy oatmeal, scones and muffins.
Starbucks
Just because you are in Escanaba, doesn't mean you have to give up your favorite Seattle-based signature roasts and light bites. Just as it is back home, the Wi-Fi is free.
Stone Cup Coffee House
If you love the smell of fresh-brewed coffee, you will love the taste even more here. Come for the coffee, espresso and homemade scones to dip in your steaming cup. The made-from-scratch soups get rave reviews, too.
UP North Roast
It started as a hobby and now the owners are among the best coffee bean roasters in the U.P. Stop in to chat over a cup of coffee, then stock up on bags of freshly roasted beans to get you through the day after you return home or to the office.
Candy & Gifts
Ask anyone who has ever heard of Escanaba where you should visit downtown and they will say Sayklly's. It's been serving sugar rushes and smiles for over a century.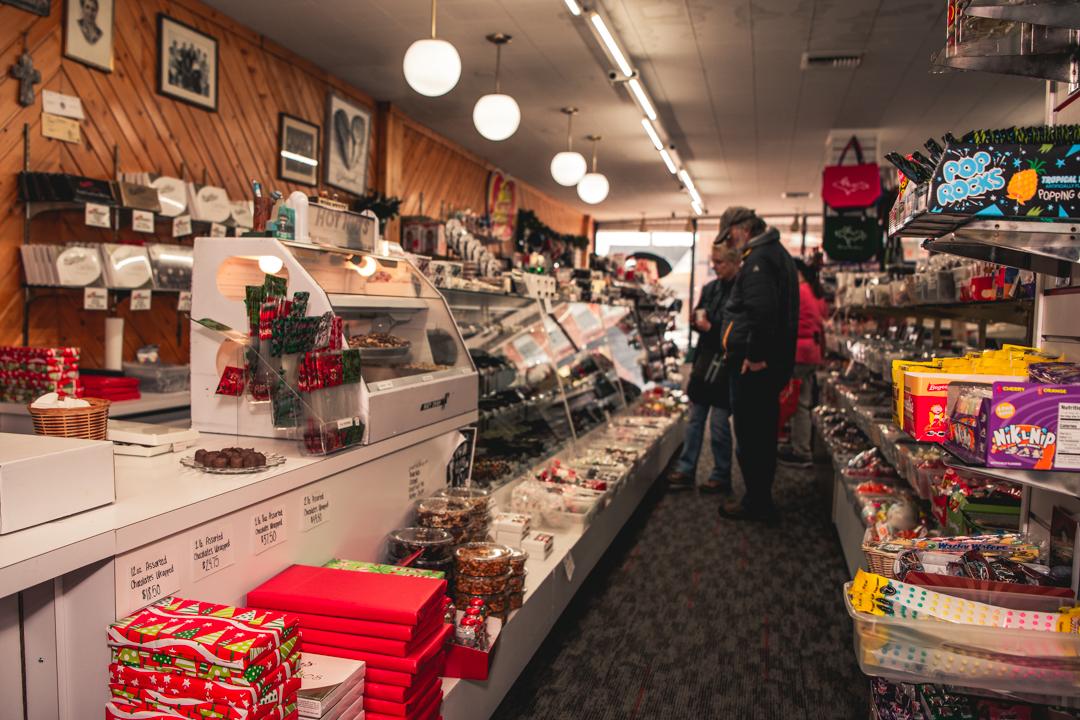 Sayklly's Confectionery & Gifts
For three generations, Sayklly's Confectionery & Gifts has been delighting folks with its homemade candy and chocolates made from the family's secret, premium ingredients. Besides all the sweet choices, you will find lots of U.P.-themed gifts in its downtown store, too.
Craft Beverages
Michigan is gaining national attention for its masterfully crafted beers, ciders, wines and spirits. Visit the Escanaba area's wineries and breweries and taste their contributions to Michigan's claims to fame. Before you leave, bring home bottles, cans and growlers to toast your vacation memories. You will be back for more soon!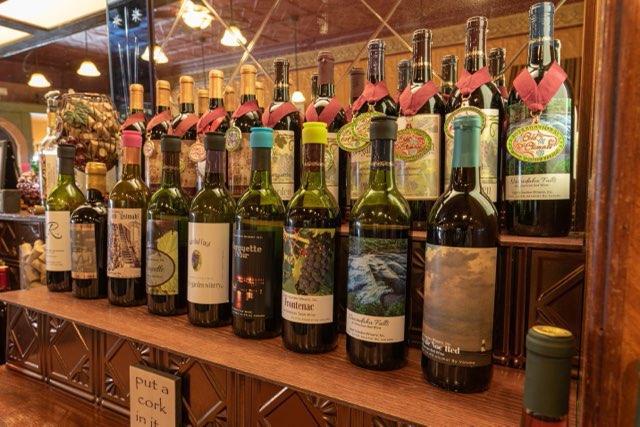 Escanaba-area wineries
If it's a vino experience you're seeking, put Italy, Napa Valley and the Finger Lakes region to the side. Taste Michigan-made wine in the Bays de Noc region and see for yourself why the U.P. has a stake in the winemaking industry!
Breweries by the Bays de Noc
The Bays bring their distinctive style to the table when it comes to craft brews. Come visit us on the Shores of Lake Michigan to enjoy a cold one after a day of adventuring, fishing, snowmobiling, or stepping back in time.
Gift & Specialty Shops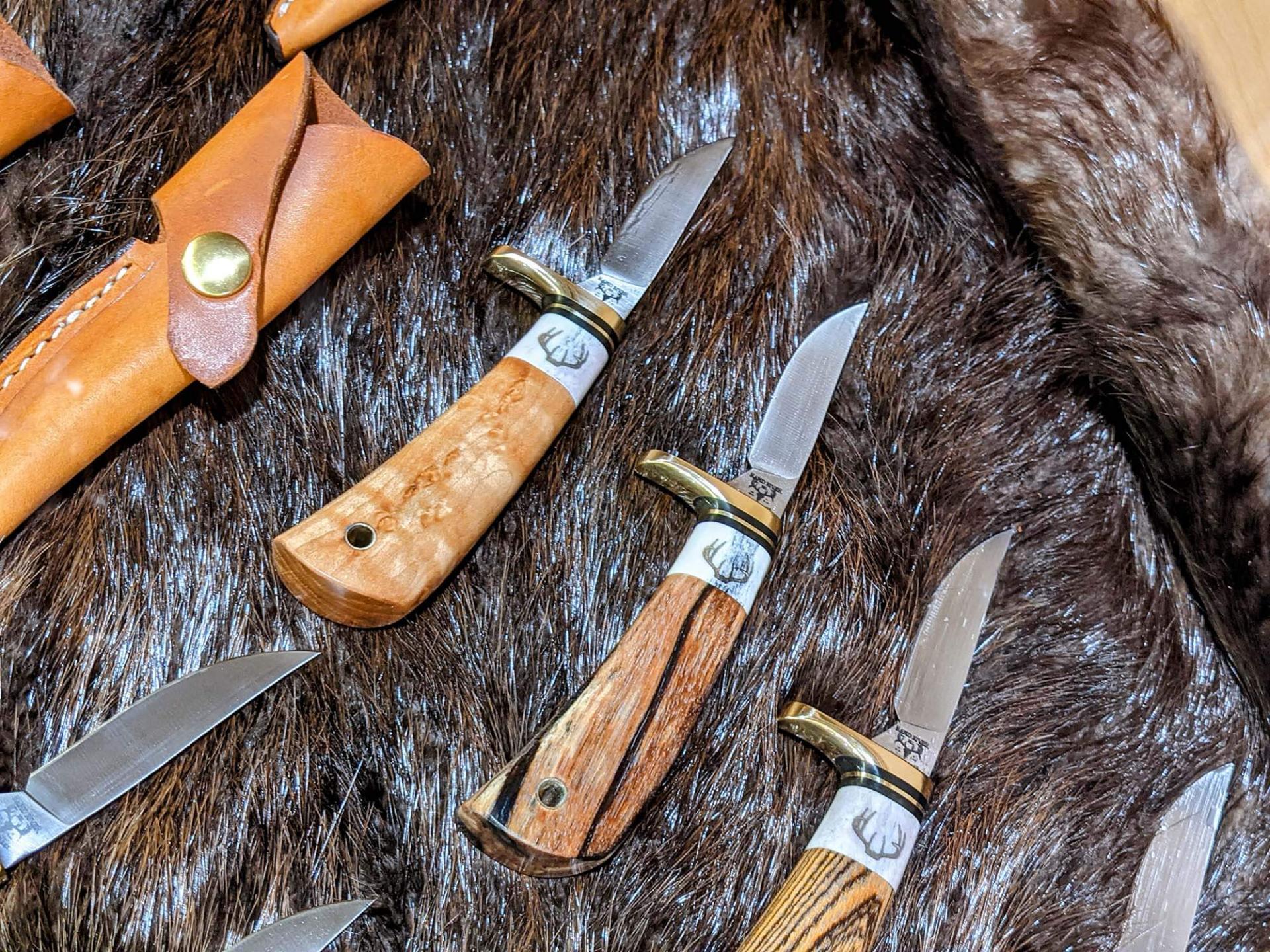 Country Road Furniture & Gifts
This 11,000-square-foot store on U.S. 2 in Escanaba is filled with furniture made locally and in Wisconsin. It also has a wide selection of home decor gifts.
Gladstone BP Gifts & Car Wash
Take time to walk inside to browse the selection of U.P. souvenirs and novelty gifts. You won't leave empty-handed!
Gladstone Mobil Gifts
This service station handles your gasoline needs, but before pulling out on Lake Shore Drive, check out the souvenirs and gifts, Yooper & U.P. Apparel and convenience store items inside.
Rapid River Knifeworks
Here is where hunters, anglers, campers and chefs find their 100% made-in-America knives and axes that last for generations. You even can watch the artisans make them through the showroom window!
UP North Specialities
This Escanaba shop introduces you to a wide variety of products made in the U.P. Choose from soy candles, lip balms, wooden crafts, magnets, cards, koozies, glasses, t-shirts, Sayklly's candies, Trenary Toast, Yooper Nuts and more.
Wickert Floral Company
This family-owned Escanaba business specializes in beautiful floral arrangements and thoughtful gifts for all occasions.
Grocery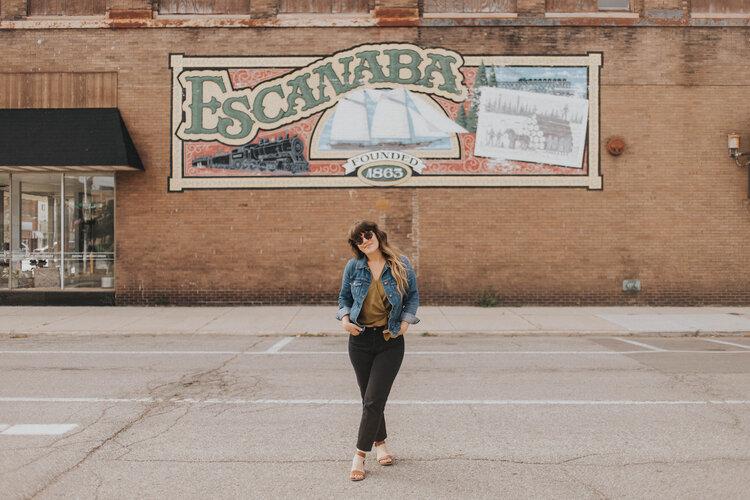 Elmer's Country Market – Escanaba
This has been a local favorite since 1945. It offers every kind of food or beverage to meet your meal to midnight snack needs. Check out Mikey D's Beer Cave to find a wide selection of domestic and craft microbrewery brands, too.
Meijer — Escanaba
This all-in-one store can meet your grocery, deli, pharmaceutical, clothing, household, pet, outdoor supply, toys and puzzles, health and personal care needs and much more.
North Bluff Grocery — Gladstone
Whether you are looking for convenience snacks for your adventures, hot and cold deli foods for a park or beach picnic or grocery staples for the cottage, you won't be disappointed with the selection here. You can feed your vehicle, too.
Pat's Foods — Gladstone
This family-owned store prides itself on providing quality food at cost-effective prices to its local and visiting customers. Fresh produce, meats and dairy will satisfy everyone's food preferences.
Walmart Supercenter — Escanaba
If you shop at Walmart back home, you will like the familiarity of this box store. Find children's through adult clothing, groceries, pharmaceutical products, tools, toys, games and more.
White's Grocery — Escanaba
A good place to stock up on road trip foods, staples or picnic and ice fishing fare. It's an EXXON gas station, too.
Holiday Shopping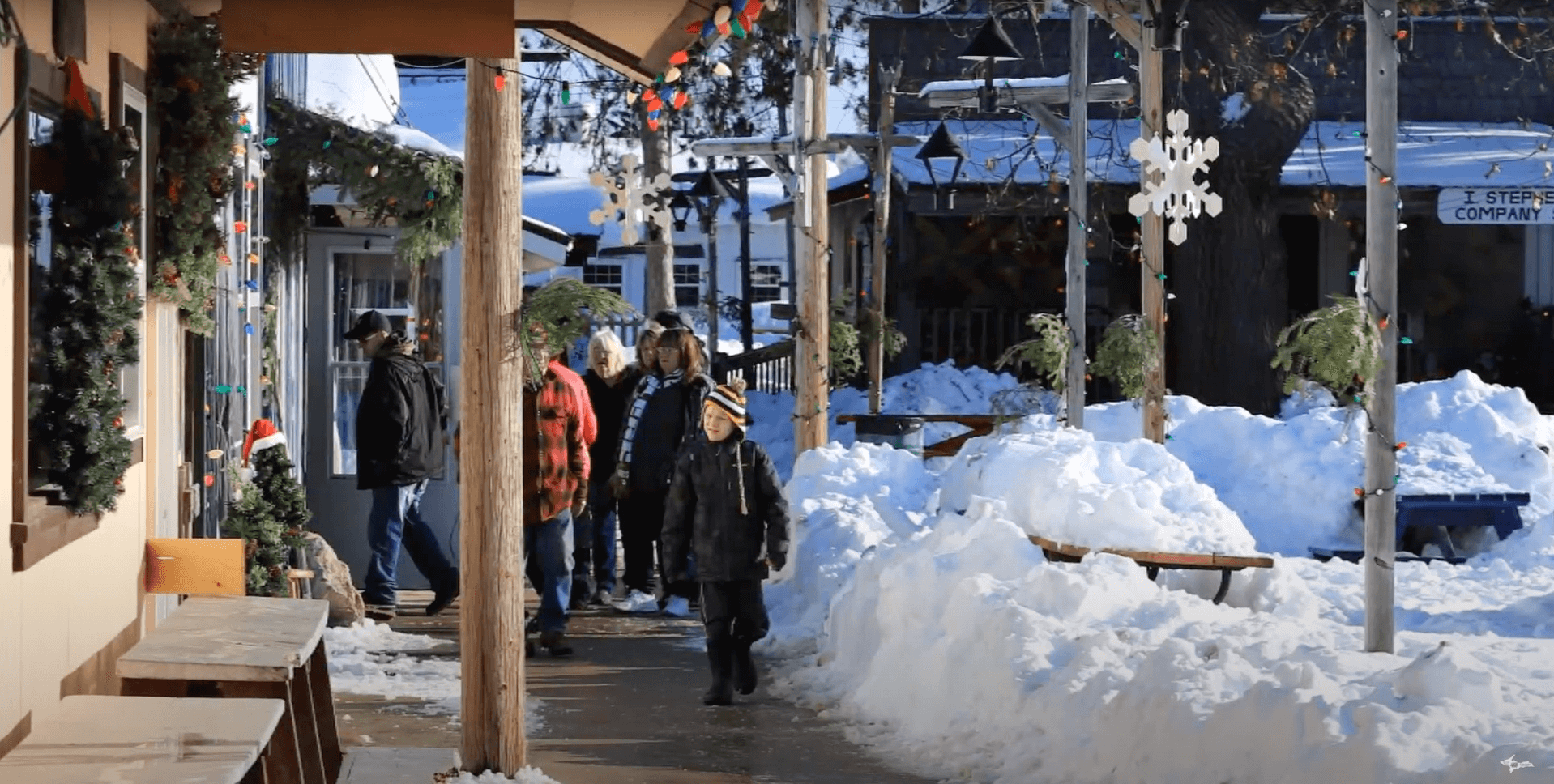 Want to find the right gift for everyone on your list without the stress? Visit Escanaba and our surrounding towns and shop here. We have a variety of local stores offering everything from chocolates and wine to knives, coffee, home decor, Cardamon bread and clothes. Check out the suggestions of what to give and where to buy it below.
The Ultimate Yooper Holiday Gift Guide
Give Unique Gifts
Escanaba's Antique Village
Jewelers
Nyman Jewelers
For generations, this Escanaba store has brought joy to young and old with its custom jewelry, rings, pendants, bracelets, earrings, necklaces and toe rings.
Richardson Jewelers
Every piece of jewelry has a story, this Escanaba store lets you tell yours. Stop in to see their custom designs, engagement rings and wedding bands, fashion and gemstone jewelry and watches.
Book your Escanaba shopping trip today
As you see, you can spend several days enjoying the hospitality and great finds at our area shops in all four seasons. Plan to spend one or more nights at our nearby lodgings. You will find the amenities and rates that you are looking for, too!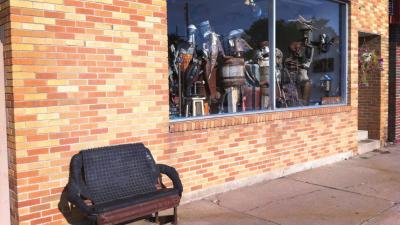 Adhoc Workshop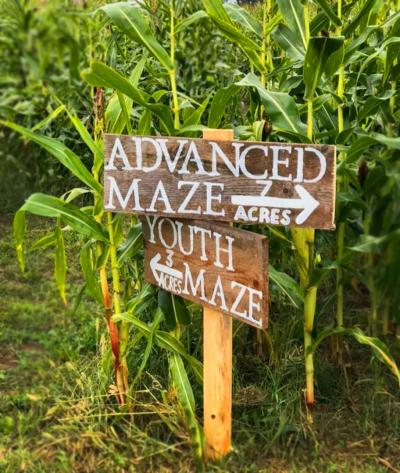 Bower Family Corn Maze
Similar Activities