Live Music
Live music has been at the heart of culture and night life in Escanaba and all around Delta County for generations. With a wide range of live music festivals and performances year round, the musicians of the area carry forward a long tradition dating back to the days of Vaudeville, silent movies and big bands, which filled Delta County's musical venues and stages with the world class music from local musicians.

The beautiful summertime in Delta County makes it the natural home to outdoor music festivals and celebrations in our beautiful parks. Nearly every weekend, there is live music to be found in Escanaba, all year long.
View Delta County's live weekly music events here.
History Of Music In Delta County
Escanaba has been a port city since its founding, with ships sailing in and out of its harbor. Just like port cities around the world like Liverpool and Hamburg, our first musicians arrived on those ships from far off places, along with their talents and traditions.

This mix of cultures over time created the musical traditions of Escanaba, alive to this day. Music is a constant, since 1879 when the city was first built, carried forward over generations, the locals schools proud of their music programs, well aware of the role that they play in the culture of the area and the importance of educating our future musicians!
Escanaba's Historical Bands & Bandleaders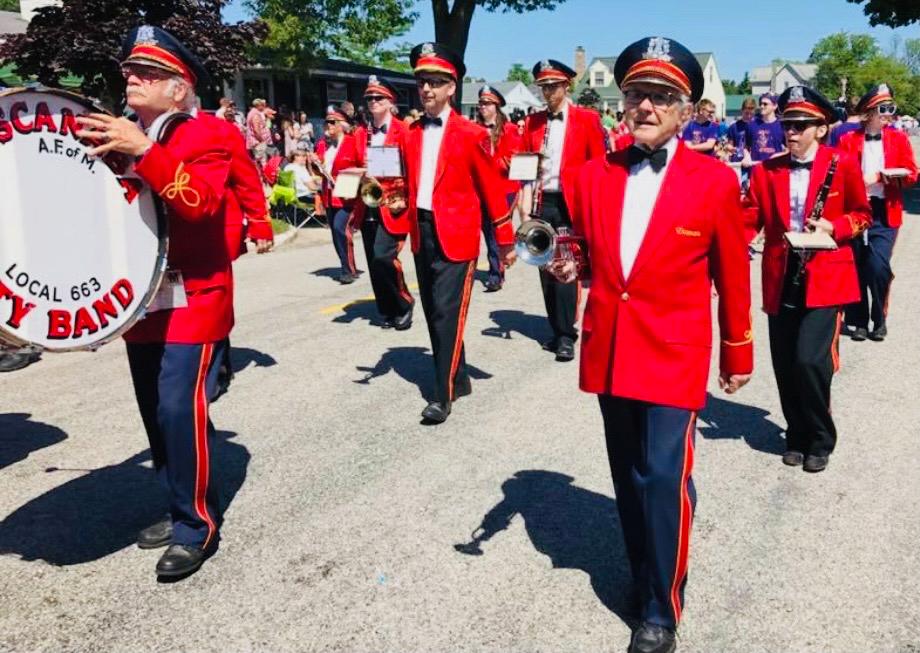 -The Escanaba City Band was founded in 1926, is the oldest musical institution in Escanaba, carrying forward the American tradition of each small city having its own band. Their weekly concerts in Ludington Park on Wednesday nights at 7:30, are a true Escanaba tradition. Made up of the many musical residents of Escanaba, young and old together, they are the sound of Escanaba marching down Ludington Street in the many parades all summer long.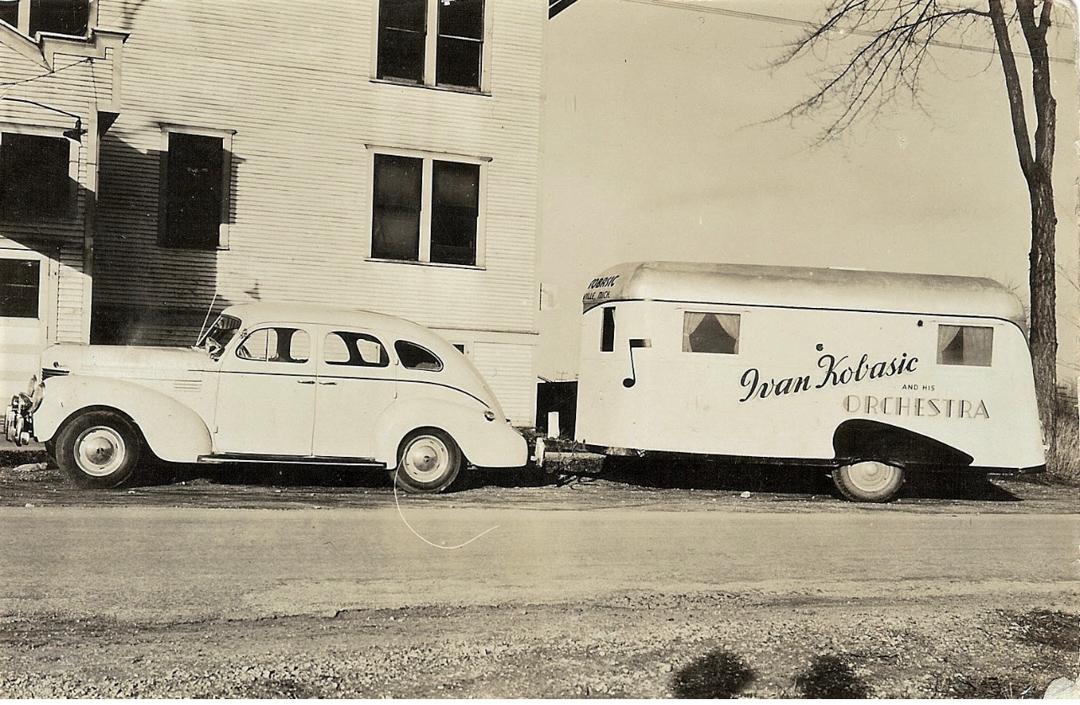 -The Ivan Kobasic Orchestra was originally formed in the 1940's big band era, performing all across the Upper Peninsula, filling the dance halls with class and style, the crowds swinging to the grooves and sounds of this great band. For decades, Ivan was a leader in the Escanaba music world who performed with his groups from the 1940's all the way to the 1990's, his wife Mim, becoming the featured lead vocalist of the band. The family tradition of music is carried forward to this day by Ivans grandson Mark Ammel, a leader in the arts community….. in addition to being the current mayor of Escanaba.
-The Chet Marrier Orchestra was a very popular dance band for decades. Chet grew up in Escanaba, and got his start as the leader of the WDBC radio orchestra, with recordings of those live performances becoming the oldest known recorded music in Escanaba history. His great band played live, on-the-air, to radios across the Great Lakes. He was Escanaba's own Lawrence Welk, playing rhumbas and tangos for the high class crowd at The House Of Ludington and The Dells, legendary Delta County restaurants. His store, Marrier Music, provided the musicians of Escanaba with their first instruments and was Escanaba's first record store. Chet performed in Escanaba from the 1930's until the 1990's!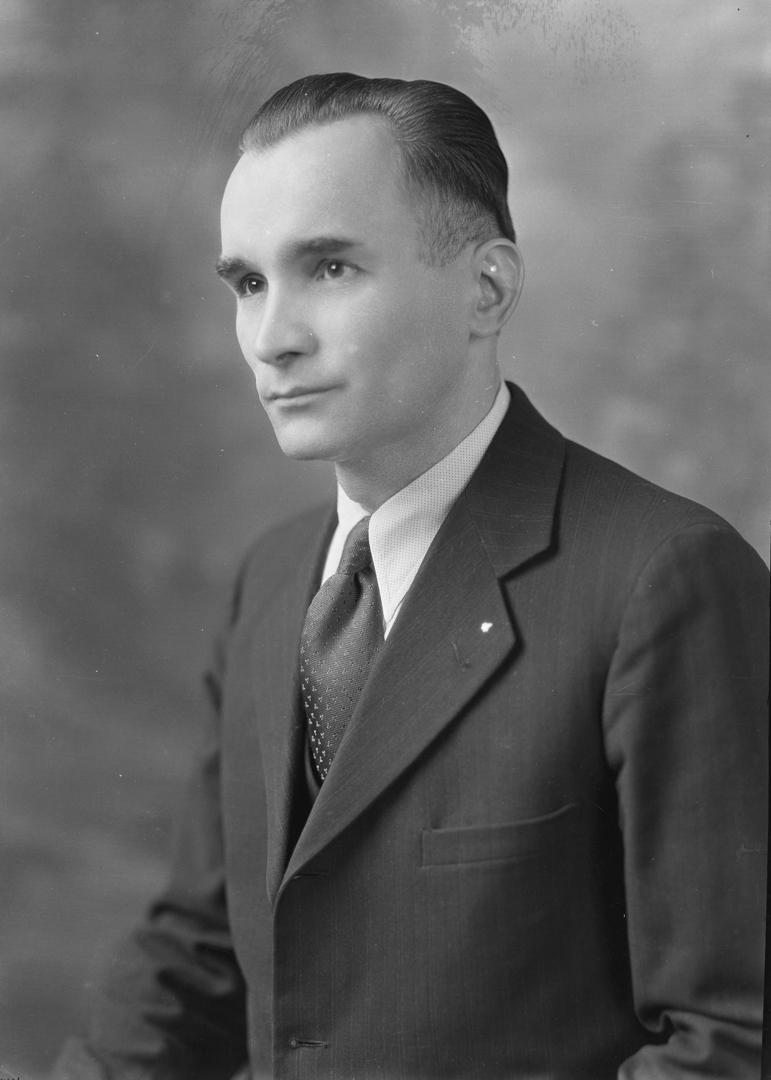 -Frank Karas (for whom the Ludington Park Bandshell is named), was a proud Bohemian who arrived from Eastern Europe to make his first American home in Escanaba, becoming an early pioneer of music as a teacher and bandleader in the silent film era, leading the "pit orchestra" at the Delft Theatre before the days of "the talkies". Mr. Karas was a teacher in the local schools, a violinist and conductor so much loved, his students brought the community together to build the bandshell that exists to this day, in his memory, and as a thank you for his commitment to music in Escanaba.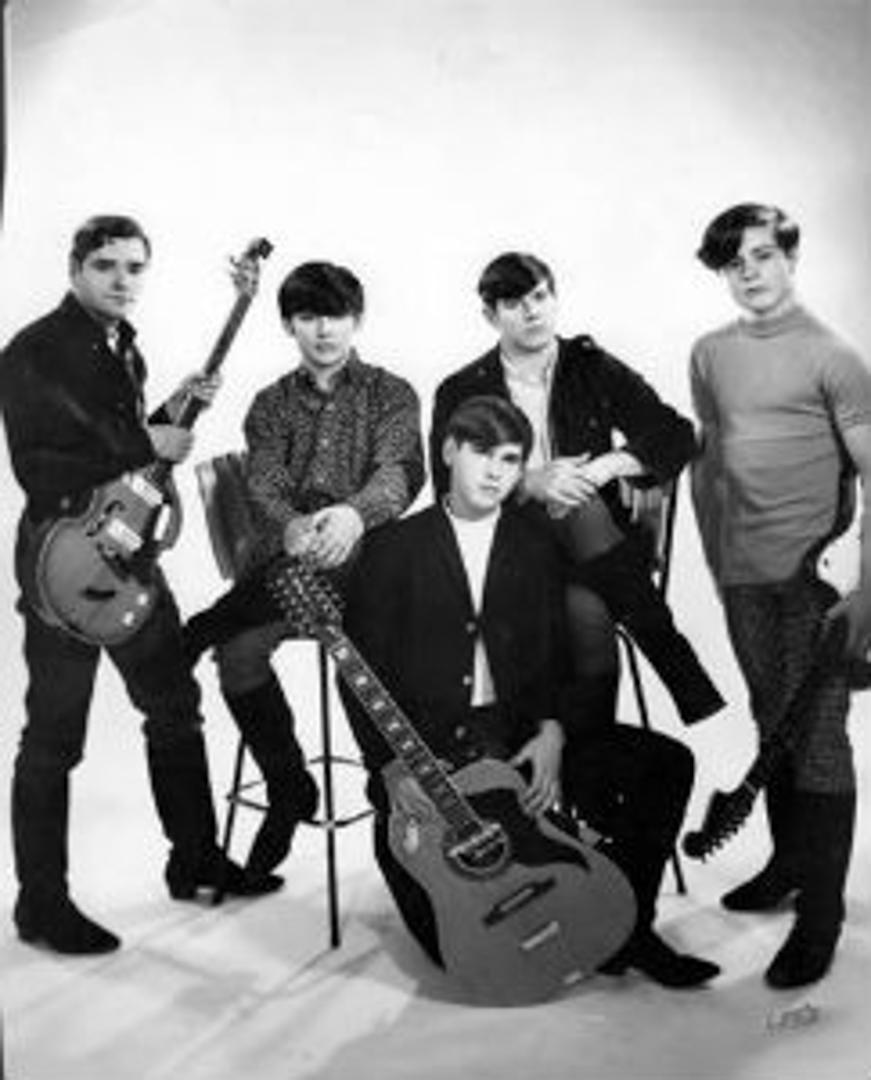 -Riot Squad was Escanaba's first rock and roll band, the music pioneers of the 1960's. Inspired (like teenagers all over the world) by The Beatles appearances on Ed Sullivan, they first formed as teenagers playing high school dances, before starting their long career in the nightclubs around Delta County. While still in high school they released several '45's in addition to recording two full length LP's. For nearly the entire 1970's, the band played The Sherman Lounge, 5 nights a week, in addition to many other local venues. Riot Squad, over their long history, played thousands of "gigs"…. most within the Escanaba city limits, more performances than any musical act in Escanaba history!! Their fantastic harmony vocals were their signature sound, the band remaining together (with different names…… Rocking Chair, The Reunion Band, The Cadillacs) from 1967-2013, making them a true Escanaba music institution!
The Stages and Festivals
Along with the early pioneers who created the music culture that exists to this day, the beautiful venues and stages have been home to Delta County's local talent for generations.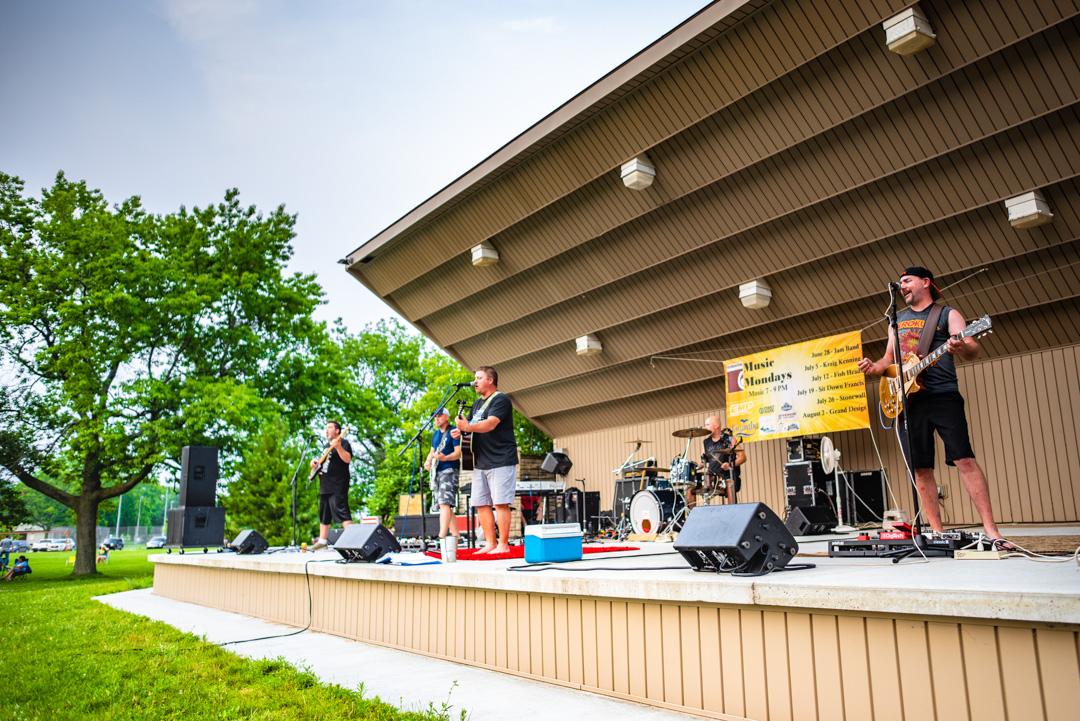 The Frank Karas Memorial Bandshell: Ludington Park

Built by local patrons of the arts, "the bandshell" has been the home to The Escanaba City Band since the 1950's, in addition to hosting the many musical festivals and community wide celebrations in Ludington Park. Crowds in the thousands, have watched great music on this stage, Escanaba's very own Hollywood Bowl, with its modern design in sharp contrast to the natural surroundings on the Lake Michigan shoreline.

Historical Musical Landmark: The William Oliver Auditorium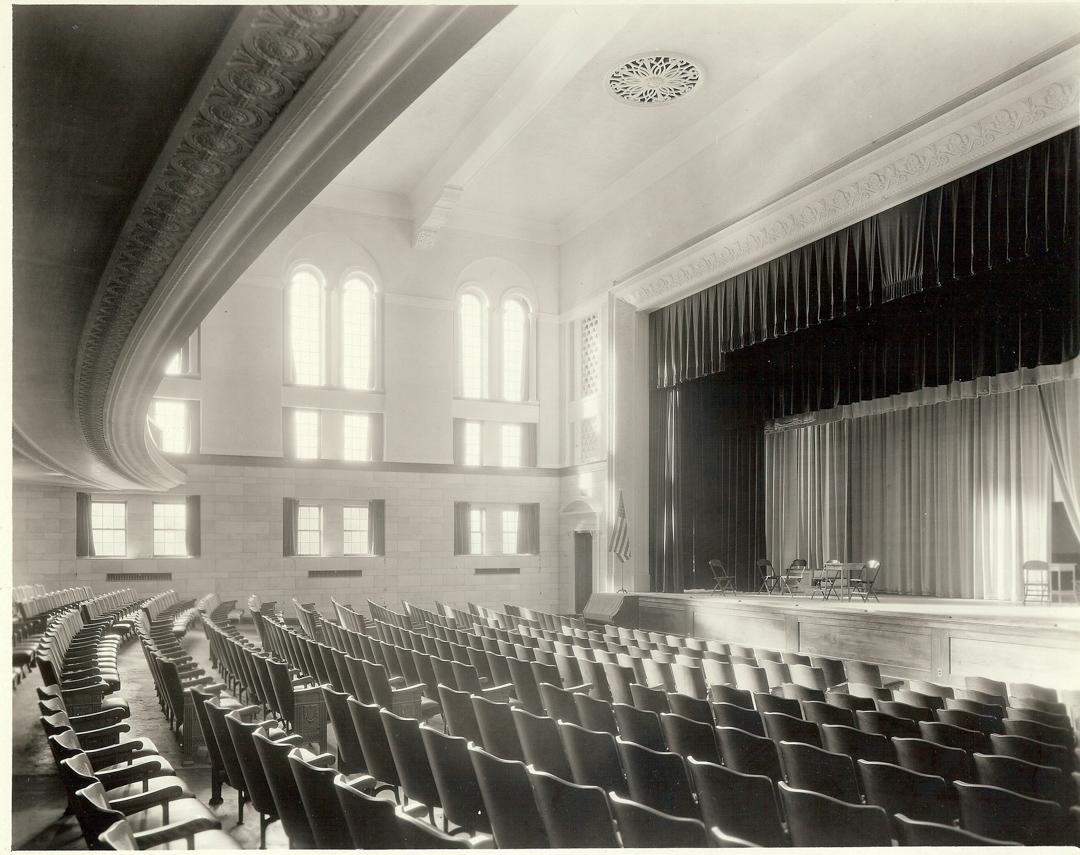 The William Oliver Auditorium, located inside Escanaba's historic junior high school, has hosted some of the legends of music thru the decades…… The Buddy Rich Orchestra, Doc Severinsen, Woody Herman and the Thundering Herd, Mel Blanc, Lillian Krause and many more, all have graced with stage. The many musicians who have grown up in Escanaba for decades, first learned to play music on this stage as a classroom, in the world class acoustics of this beautiful auditorium. The home to Community Concerts, choirs, barbershop festivals and piano concerts on its beautiful Steinway Grand Piano, this stage has welcomed musicians from all over the world to Escanaba, the Carnegie Hall of the Upper Peninsula.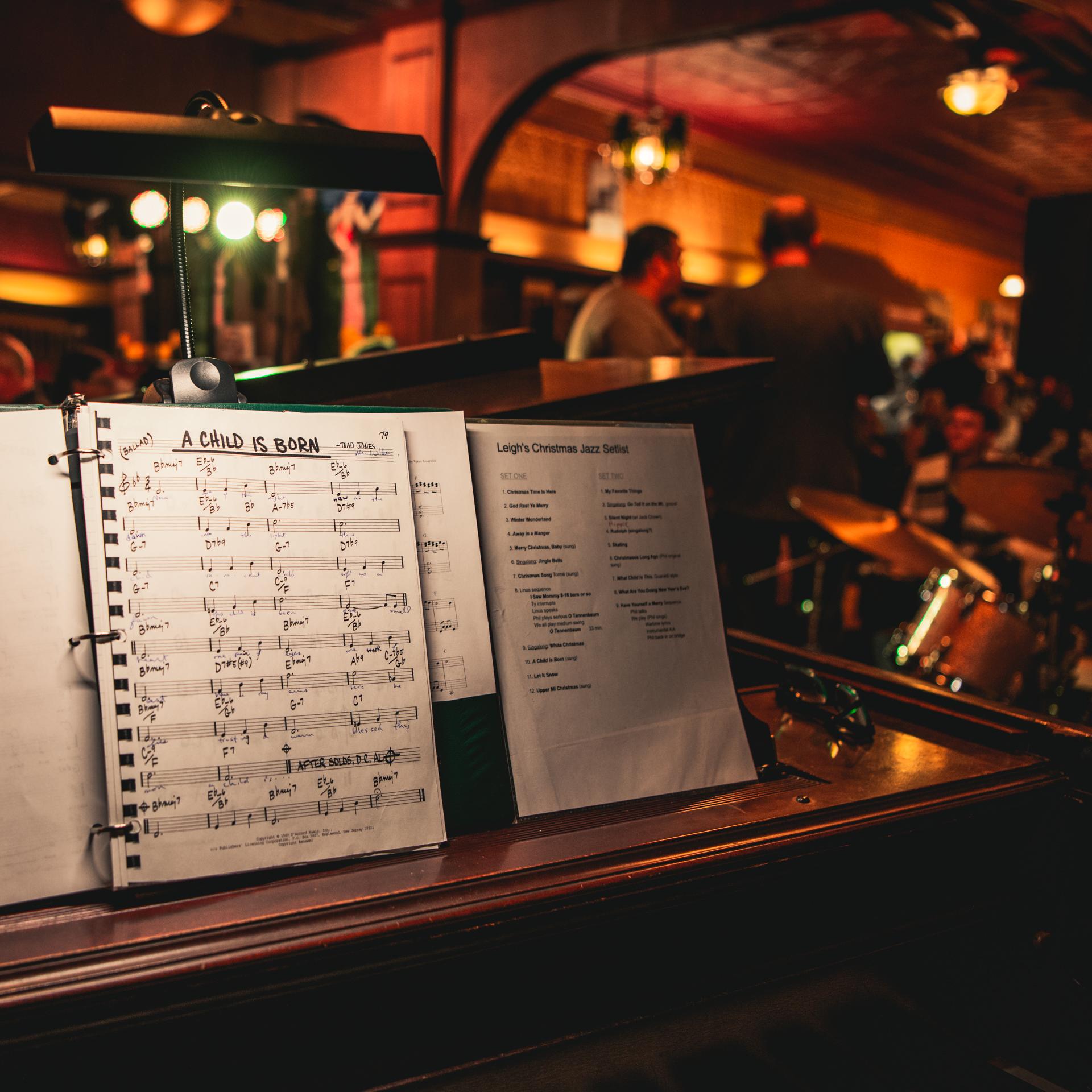 Leighs Garden Winery: Downtown Escanaba

Leighs Garden Winery, located in a beautiful and historic building in the center of downtown Escanaba, is the home to a historic grand piano, with live piano performances every Friday. With many different musical performances filling their calendar each month, Leighs is fostering in a new generation of young musical talent in Escanaba, its owners offering a deep commitment to music in Escanaba, the magic of music and wine bringing people together in this beautiful location, all year round. Along with the piano nights, Leighs has hosts jazz, singer songwriters, Celtic, classical and folk performances.

The Nahma Inn

The Nahma Inn is a historic village of Nahma, located on beautiful Big Bay de Noc, not far from Fayette State Historic Park. Its current owner is Charlie McIntosh, who purchased the Nahma Inn back the 1990's, with the vision of bringing the musicians he knew from his years in lower Michigan to this quaint logging village in the Hiawatha National forest, off the beaten path, in the heart of the Upper Peninsula. His love of music and his warm hospitality to traveling musicians has brought in a diverse list of musical artists from Ireland, Scotland and other places around the world, with at least 2 international artists appearing every summer, in addition to the amazing talent of the musicians from Escanaba, Marquette, Munising and all around the U.P.. With its laid back vibe, musicians and fans of music have been drawn to this beautiful, timeless location and this one of a kind music venue.

Delta County Summertime Concert Music Series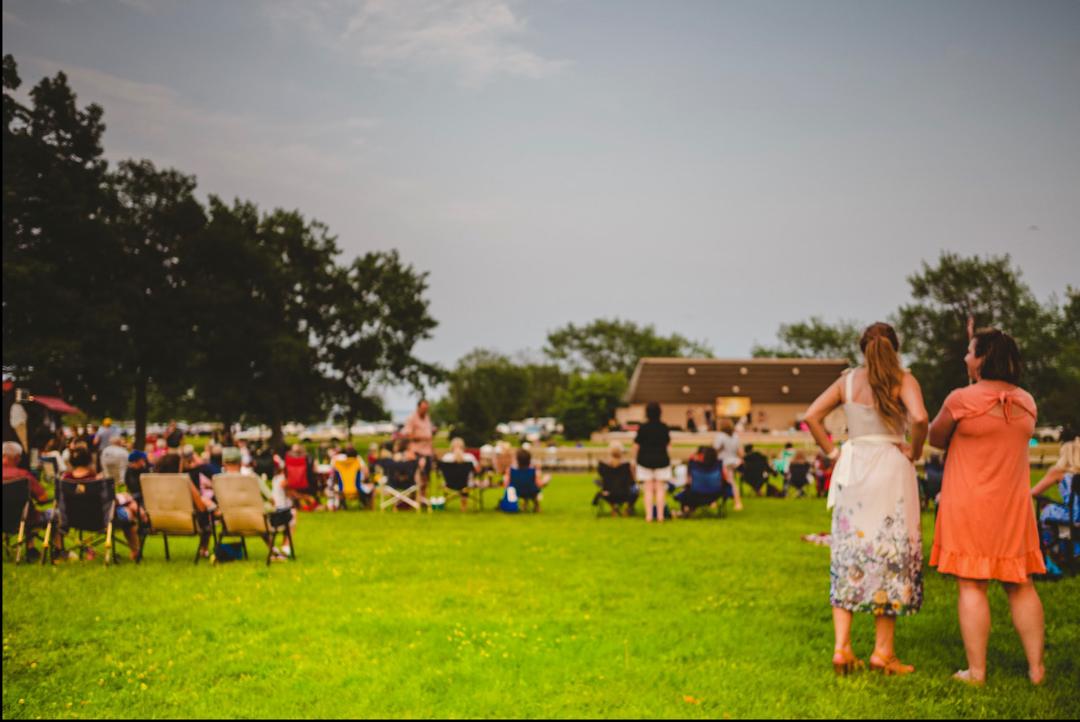 -Bonifas Arts Center "Music Mondays"
Held every Monday all summer long at Ludington Park's Karas Bandshell, June-August, this series features the best local and regional artists in a wide variety of music, every Monday night, from 7 to 9pm.
Admission is free. Bench seating available.

Click here for more information!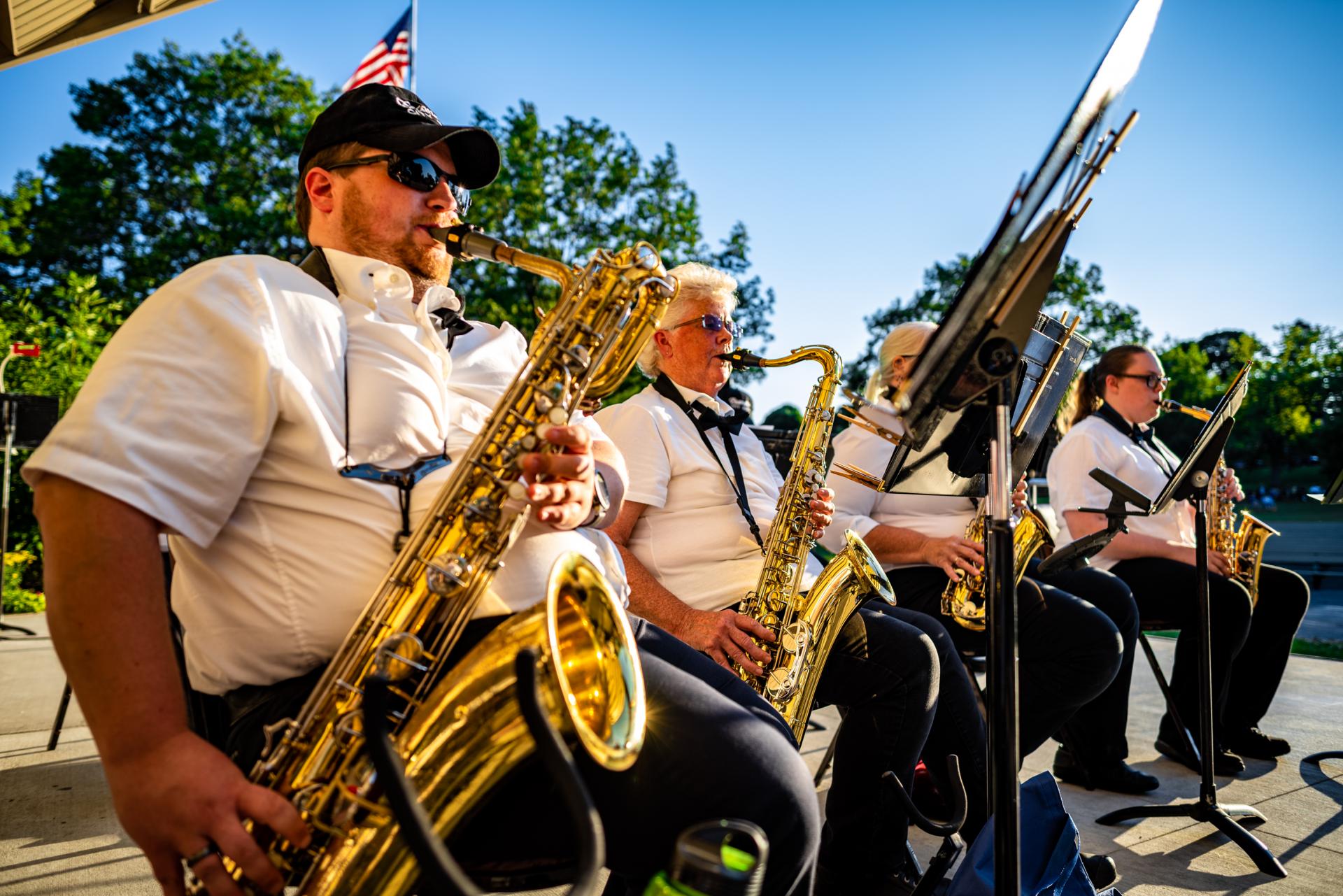 -Wednesdays in Ludington Park with The Escanaba City Band
The Escanaba City Band, since 1926, has performed every Wednesday at Ludington Park's Karas Bandshell, June-August at 7:30 p.m, every Wednesday. Made up of the best musicians from the Escanaba area, their concerts are a summertime tradition. The Escanaba City Band is Delta County's very own community band! Click here for more information.

Admission is free, bench seating available.
-Friends of the Escanaba Public Library: Live on the Lawn… At Lunch!
Held every Thursday afternoon in the summertime, The Escanaba Public Library presents weekly daytime concert series of a wide variety of eclectic music, by local and regional performers, in its beautiful garden behind Escanaba City Hall. Click here for more information.

Admission is free, lawn seating available.
-City of Gladstone Thursday Nights Summer Concert Series
Held every Thursday in Gladstone's Van Cleve Park, this annual series features local and regional musical artists of many genre's. The areas best singer-songwriters, vocal duos and oldies bands bring the Gladstone community together with free concerts on Gladstone's beautiful waterfront every week, all summer long. Concerts are June-August from 7 to 9 p.m.
Admission is free, lawn seating available.
-Strings on the Bay: Classical Music at Bay CollegeBay
College's annual summer chamber music series "Strings On The Bay" carries the torch of the classical music traditions of Escanaba, made up of the finest classical musicians in Delta County and from across the Upper Peninsula. Their summertime concert series keeps the classical music history, rooted deeply in the local high schools music departments over the decades, alive for us all to enjoy. Every summer, their concert series brings sophistication to Escanaba in the summertime!

Click here for advanced tickets.
-Music Co-Op of Delta County
The co-op is a local grass roots music community that sponsors open mic events in Gladstone and Escanaba, and various singer-songwriter events, all year round. Guests are always welcome to perform! At a wide variety of locations and venues, they spread the love of music to all in Delta County. They are musicians who love it simply for the sake of doing it! If you check their Facebook page, their events are often spontaneous, last minute…. and fun!

Click here for more information.
Summertime Music Festivals and Concerts 2023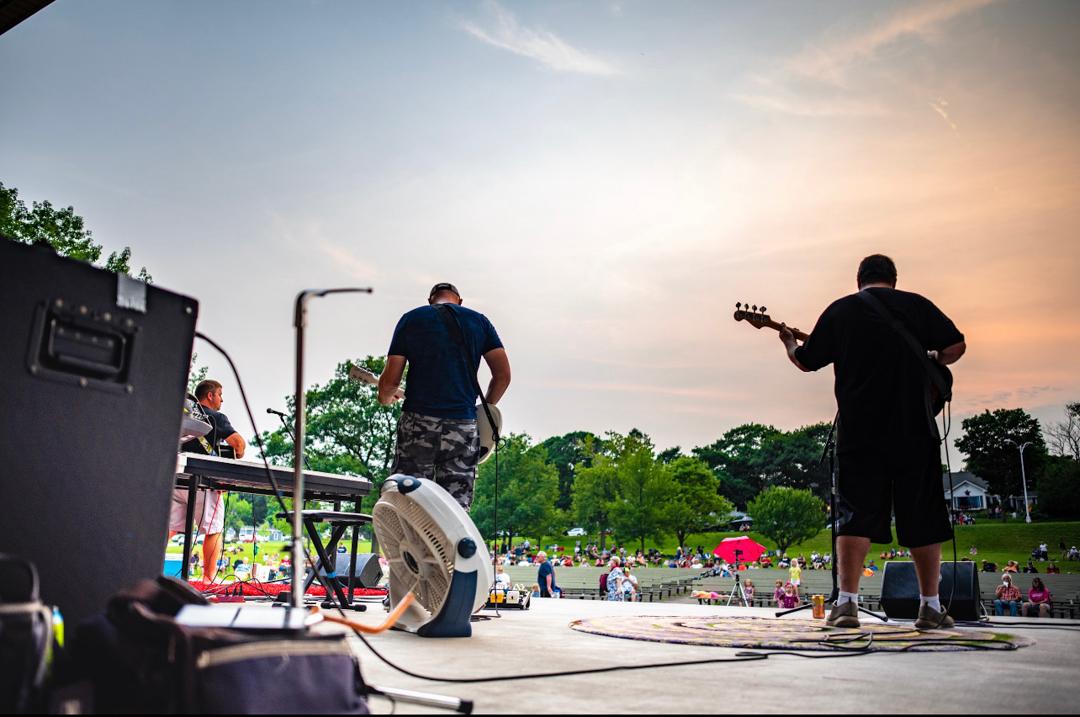 -Rock the Dock
Held at Escanaba's north shore municipal dock, come and hear the many rock and roll bands of Delta County rock Ludington Park, a mixture of cover bands and original music. Admission is free. Food trucks and concessions on site. Click here for more information.

Event Dates: August 12, 2023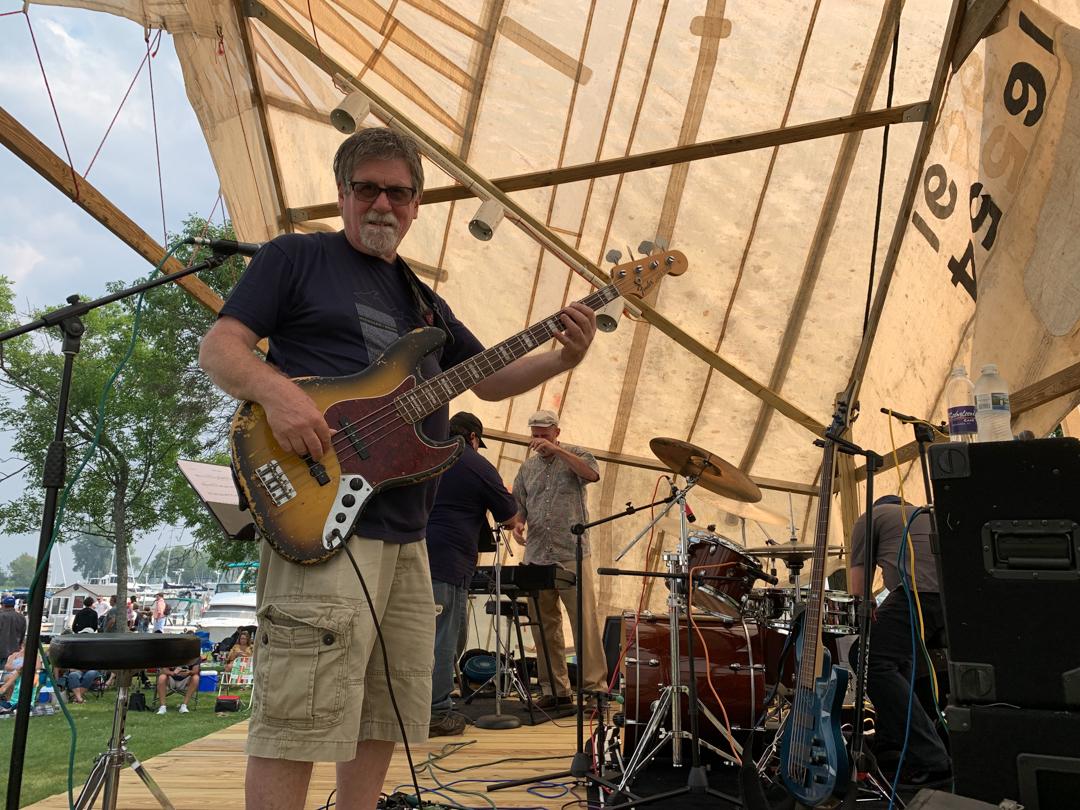 -Marina Fest
Sponsored by the Escanaba Yacht Club, Marina Fest has a diverse lineup of performers that range from Chicago Blues to Finnish Reggae. With a stage canopy made from a boat sail, Marina Fest is a mix of great music and sailing culture, bringing the Escanaba Yacht Harbor to life for a day of fun and music, on the shores of the Escanaba Harbor, next to the Sand Point Lighthouse. Admission is free. Click here for more information.

Event Dates: Saturday, July 29, 2023.
-Lake Shore LIVE
Lakeshore Live is a yearly festival in early September and is held at the Frank Karas Memorial Bandshell in Escanaba. Started originally as a grass roots, local festival for local musicians, it grows yearly, with bands from across the Upper Peninsula, coming to Escanaba at the start of the fall colors. Admission is free. Bench and park seating. Click here for more information.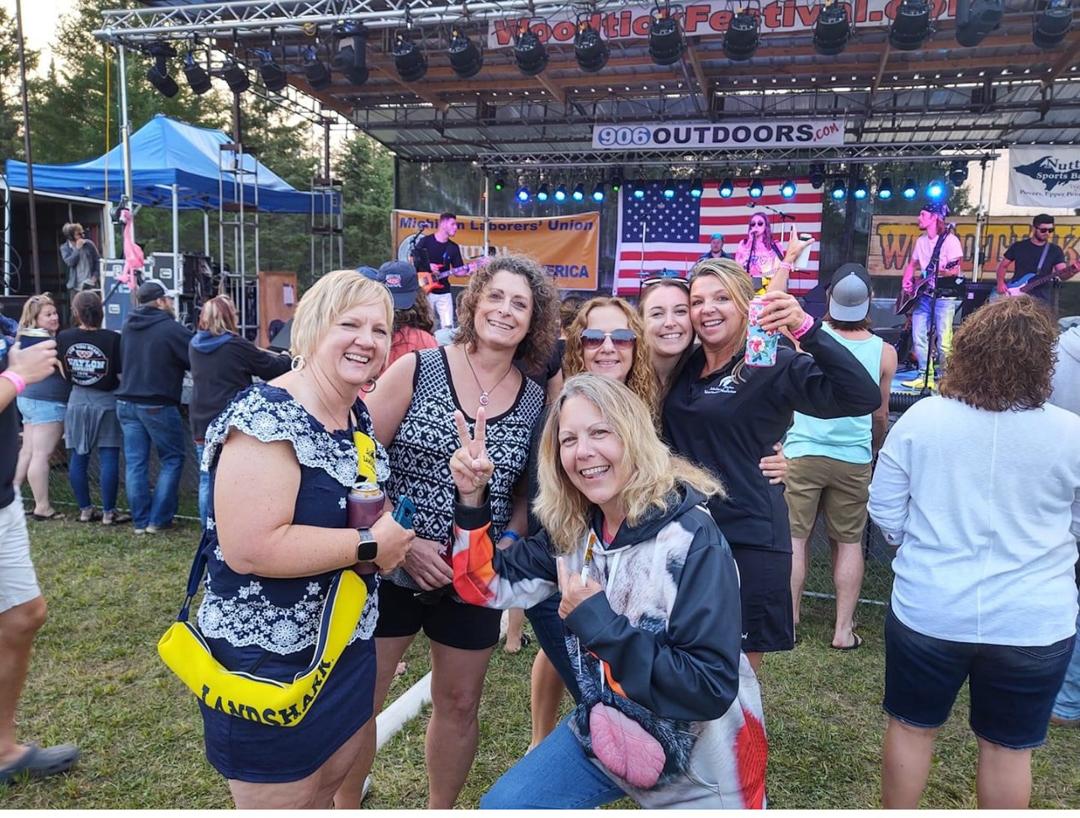 -Boogiefest: Rock
Held on Labor Day weekend, Boogiefest is held 5 miles west of Rock, MI (30 miles north of Escanaba), a true Upper Peninsula country and rock and roll experience. The lineup includes 10 different award winning acts from all over the county (see link for details of artists), performances rain or shine, with music, party's, bon fires and fun, underneath the Northern Lights. Boogiefest is a one of a kind festival, and coincides with Rock, MI annual Labor Day celebration. Click here for more information.

Event Dates: September 1, 2023
-UP State Fair Concerts
U.P. State Fair Grandstand hosts large shows at the U.P. State Fairgrounds in Escanaba, held the third week of August. A wide variety of national artists perform each year. Concerts are free with fair admission (5,500-seats). Gold Circle tickets available here.

Event Dates: August 14-20, 2023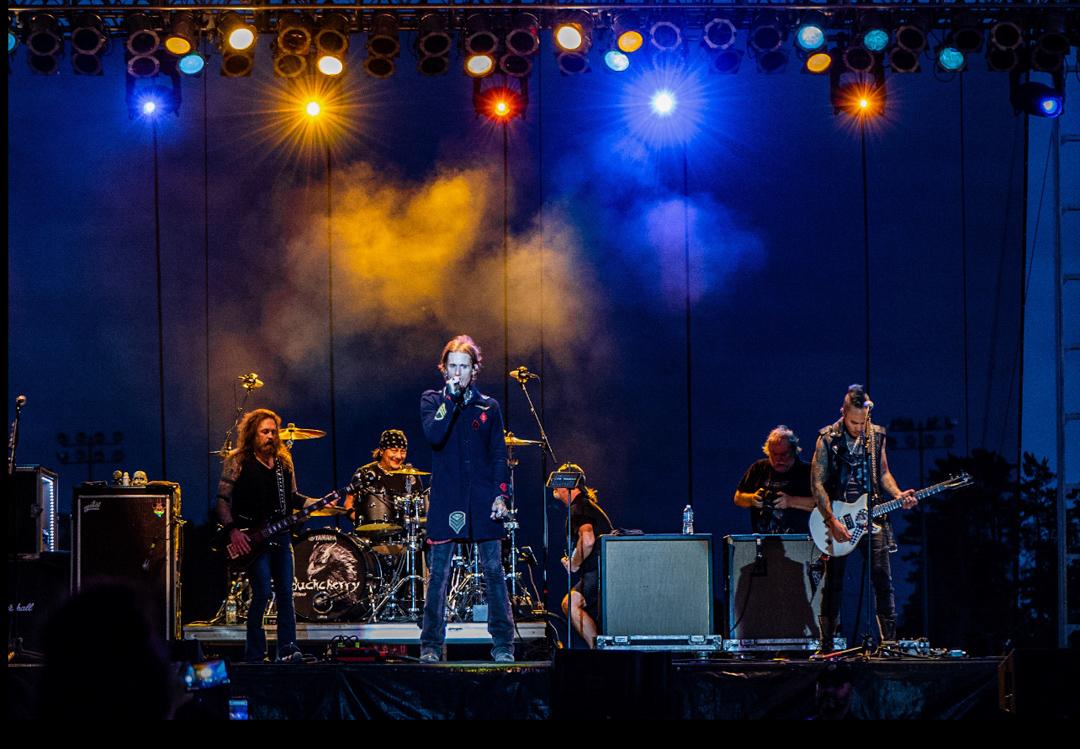 -The Island Resort and Casino
See big name current touring artists and musical legends on a true concert stage at the Island Showroom, right here in Escanaba! With a beautiful stage and auditorium, its a great place for any concert, with professional sound and world class lighting. Click here for an up-to-date lineup.
-Northern Lights Music Fest
A new music festival is emerging from the country and rock scenes and taking over the Upper Peninsula State Fairgrounds in Escanaba. Do you want to be a part of history? Be among 15,000 festival-goers to hear Keith Urban, Ingrid Andress, Pop Evil, Sebastian Bach, Austin Snell and Steelheart live.

Event Dates: July 21 & 22, 2023
-Annual Nahma Music Fest
Bring a lawn chair to the Nahma Inn for a Friday evening and Saturday of jamming with great local musicians, delicious food and refreshing drinks. Click here for details.

Event Dates: June 23 & 24, 2023
Escanaba's Modern Day Performers
-Catte Adams:
An Escanaba native, Catte is a world renown vocalist who for years, was the music director for Natalie Cole. Performing alongside legends like George Burns and Liberace, Adam Lambert and countless others…. all after starting her career as the winner on the 1980's TV show with Ed McMahon, "Star Search". Catte got her start singing at Larks Bar in Escanaba as part of The Lark Brothers, a popular local band.
-Alex Jokipii:
Alex has been the Principal Trumpet of the Buffalo Philharmonic Orchestra since 1998. A native of Escanaba, his earliest training in music began at age 11 in the Escanaba Public Schools well known music department, leading to his career performing with the New York Philharmonic, the Helsinki Philharmonic, the Savannah Symphony, and the Rochester Philharmonic.
-Justin Olsen:
Justin is the lead vocalists of "Justin and the Swingbeats" a very well known Las Vegas club act which keeps the spirit of the old crooners like Frank Sinatra, alive where it all started. Justin grew up in Escanaba in the 1990's, getting his early start singing Jazz at Crispigna's Restaurant.
-Kevin Chown: A well known bass guitarist from Escanaba, Kevin has performed with Chuck Berry, Uncle Kracker, Steelheart, Sebastian Bach, Tarja Turunen, Chad Smith and many more in over 80 countries around the world, after getting his start playing rock and roll in the bars and clubs of Escanaba in the 1980's.
-Brian Lord: An Escanaba native, Brian has been at the center of the Detroit music scene since the 1980's, as a bandleader, session guitarist and solo performer with artists like Mitch Ryder, Barrett Strong and countless others. Brians dad was the accordionist in The Ivan Kobasic Orchestra!
-Karen Collier:
As a violinist and a pianist, Karen has performed in many places including Carnegie Hall, and is the principle violinist of the Springfield Symphony, of which she has been a member of since 1992. Getting her start in the Escanaba Public Schools, she carries forward the musical traditions of the Chown family, long rooted in the arts community in Escanaba.
-Mark Woerpel:
The founder of the 80's rock band Warp Drive, Mark has been a driving force in music since his start in Escanaba in the 1970's. For decades, he has played guitar for founding member of Blackfoot and Lynyrd Skynyrd, Rickey Medlocke, in addition to producing music for TV and film.
-Claire Brazeau:
Claire, who spent her earliest musical years in Escanaba, is the principal chair of the world-renowned Los Angeles Chamber Orchestra, and is widely respected in the world of classical music, a finalist in the International Gillet-Fox Oboe Competition and appearing as guest principal with the Los Angeles Philharmonic, Lucerne Festival Alumni Orchestra, and the Phoenix Symphony.
Similar Activities