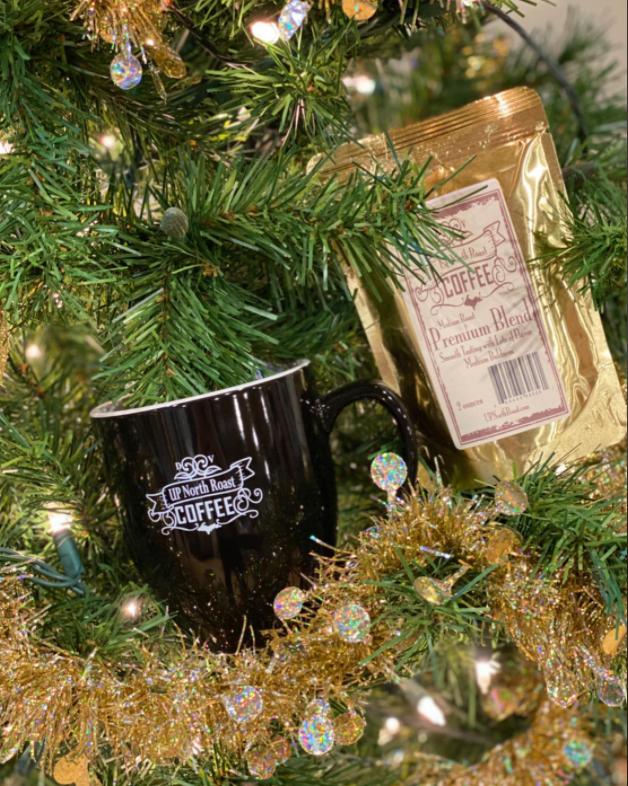 The Ultimate Yooper Holiday Gift Guide
by: Baylie Bullington
Put a little piece of the Escanaba area under your tree! These gifts are perfect expressions of the Upper Peninsula and are guaranteed to impress. Better yet, you can grab everything you need online! Just press on the link to be sent to their online store.
For the Coffee Lover:
UP NORTH ROAST COFFEE
Locally roasted coffee that incorporates the Upper Peninsula way of life with roasts like the "Hunter's Brew." They also sell freshly roasted and perfectly candied "Yooper Nuts."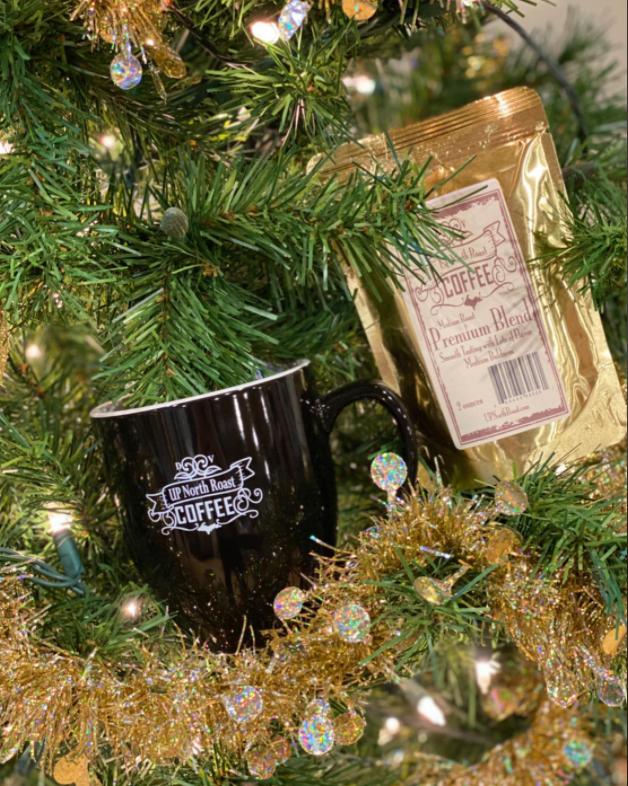 Photo: UP North Roast Coffee
For the Wine Lover:
NORTHERN SUN WINERY
Northern Sun Winery specialty wine is made from their local vineyard in Bark River. Their award-winning wines will pair perfectly with everyone's Christmas feast!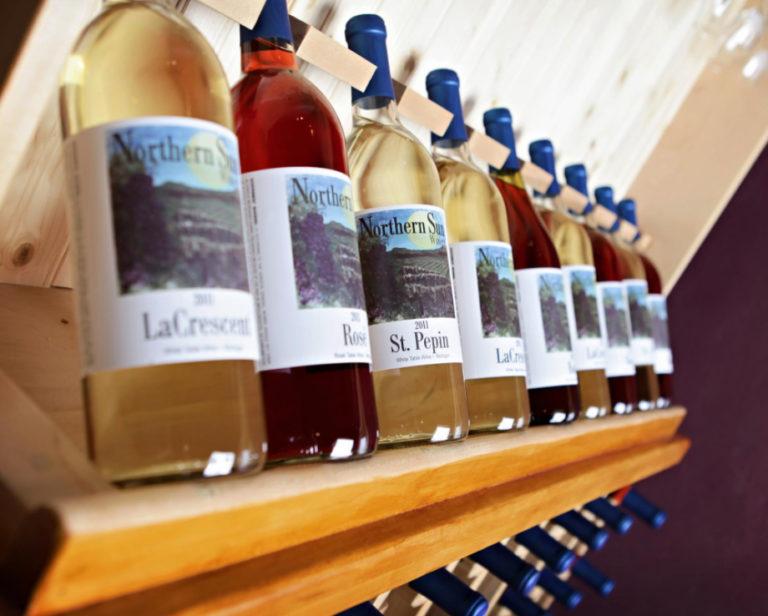 Photo: Northern Sun Winery
LEIGH'S GARDEN WINERY
Located in downtown Escanaba, Leigh's has several wines dedicated to the area's history, like their "Yooper Juice" and "Escanaba Electric Street." Their wine will delight that person who is fond of the Escanaba area!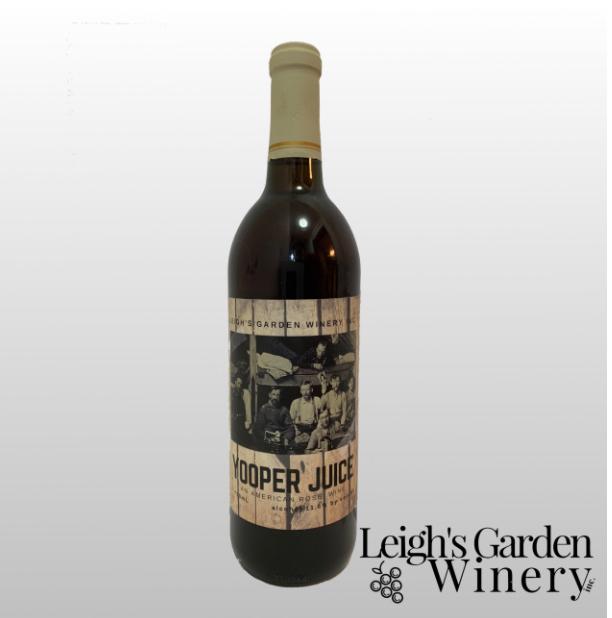 Photo: Leigh's Garden Winery
For the Beer Lover:
UPPER HAND BREWERY
Although they don't ship beer, Upper Hand Brewery has an excellent selection of apparel and gift items devoted to their U.P. inspired beer.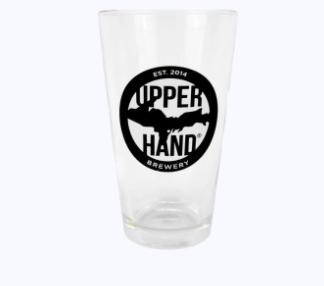 Photo: Upper Hand Brewery
For the Custom Gift Lover:
YOOPER DESIGNZ
Wow, that special person with custom-made signs from locally sourced U.P. hardwood.! Don't miss out on their Michigan-related gift items either!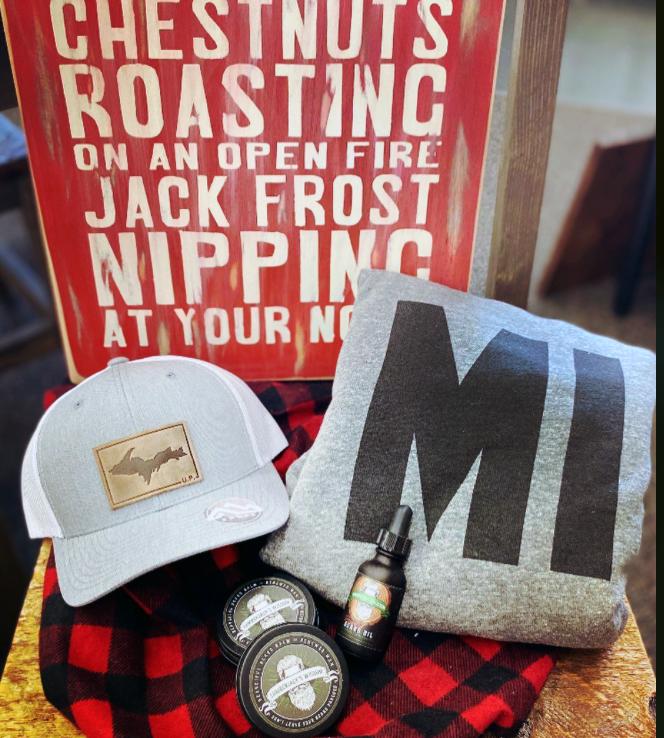 Photo: Yooper Designz
KOBASIC CREATIONS
Their laser-engraved wood decor is perfect for that hard to buy for person. Their Yooper Christmas ornaments will charm everyone!
Photo: Kobasic Creations
For the T-shirt Lover:
NORTH COAST APPAREL
From t-shirts to blankets, North Coast Apparel has an awesome selection of U.P. inspired gift items! Their classic buffalo plaid flannels are perfect for every Yooper or Yooper-wannabe!

Photo: North Coast Apparel
GREAT LIFE BRAND
Life on the Great Lakes is well… Great! This brand has perfect shirts for the person who loves living the lake-life. Check out their prints, hats, and t-shirts!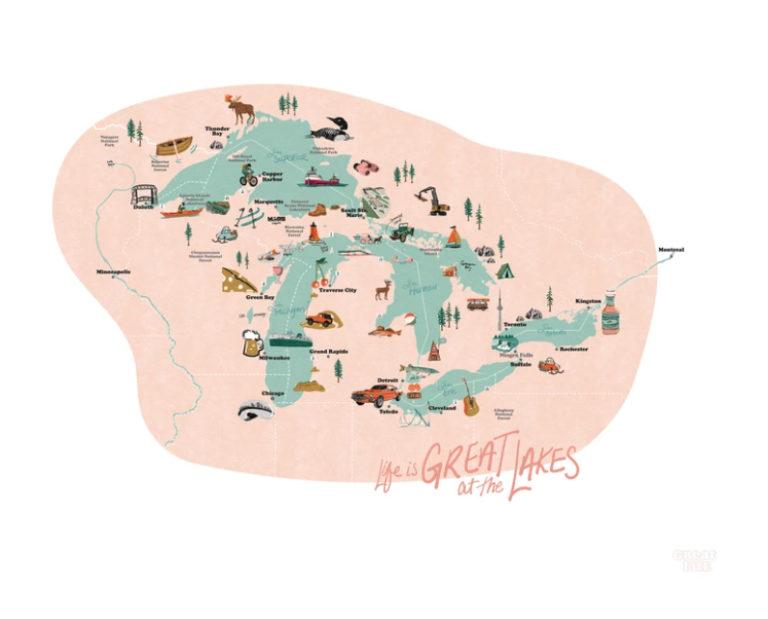 Photo: Great Life Brand
For the Foodie:
DOBBERS PASTIES
What would the U.P. be without the Pasty? Send the most recognizable Yooper dish by mail!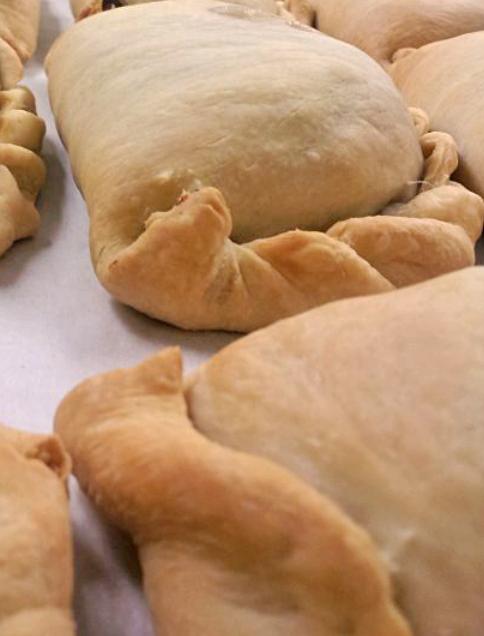 Photo: Dobbers Pasties
For the Sweet Tooth:
SAYKLLY'S CANDIES
This iconic U.P. candy maker is perfect for every sweet-tooth. Their "Yooper Bars" molded in the shape of the Upper Peninsula will remind them of one of the best places!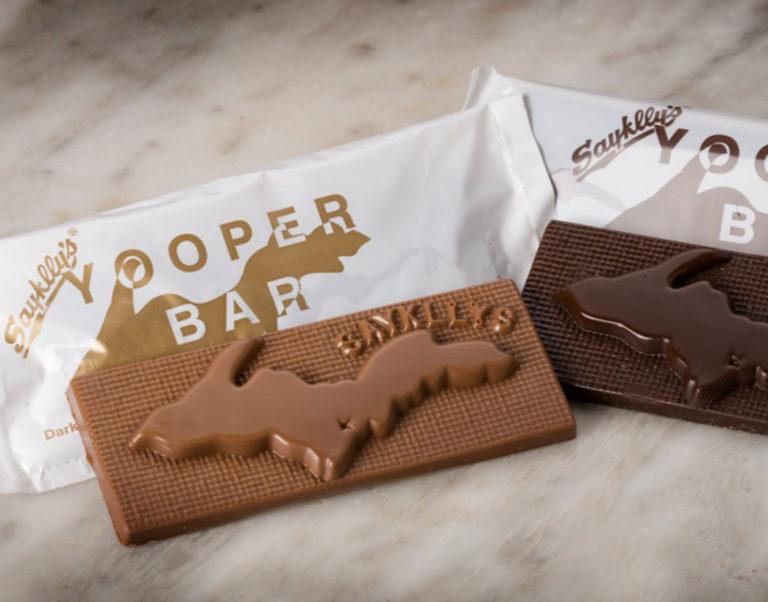 Photo: Sayklly's Candies
TRENARY TOAST
Another icon, this shop has made a name in U.P. history! Trenary toast dipped in coffee is the most memorable way to start off Christmas morning! (FYI: Trenary toast is made in Trenary hints the name, but it made a list because of its nearby location and is a U.P. favorite).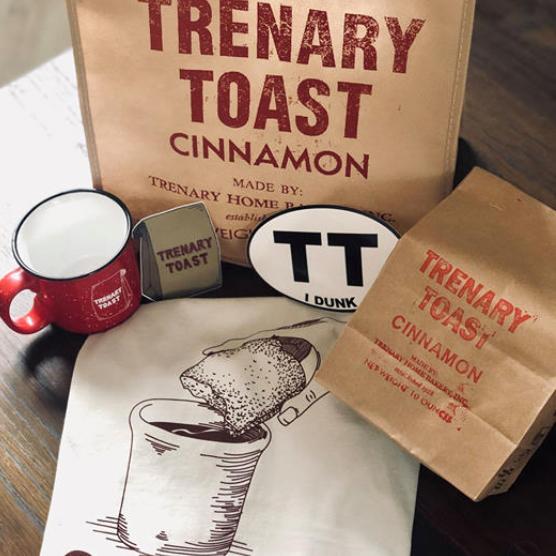 Photo: Trenary Toast
For the Outdoorsy Person:
RAPID RIVER KNIFEWORKS
Get that special person a custom-made knife with the Upper Peninsula engraved on it!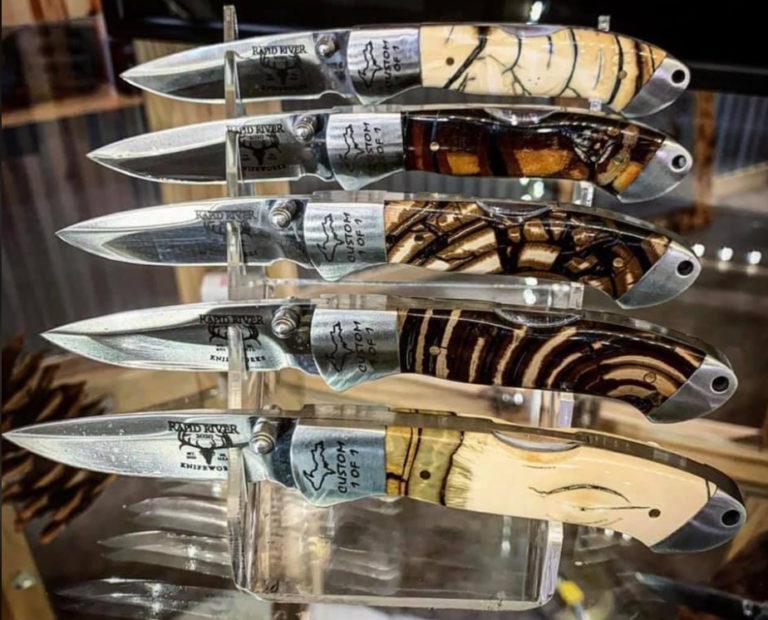 Photo: Rapid River Knifeworks
BARK RIVER KNIVES
Give the gift of some of the top semi-produced knives made right here in Delta County!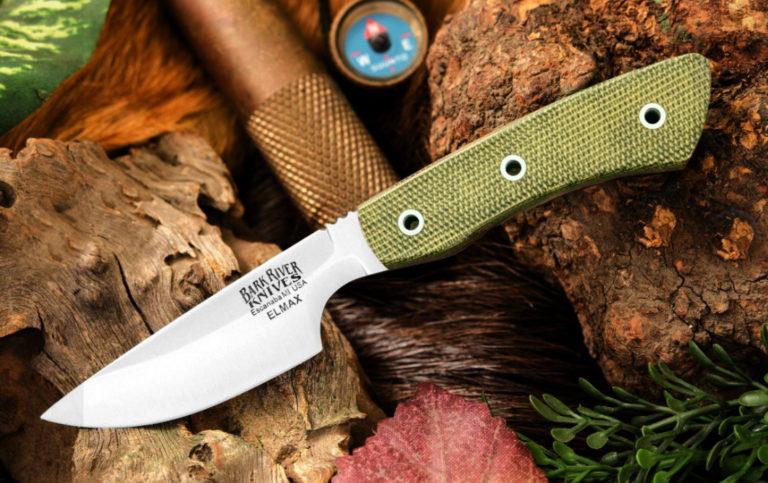 Photo: Bark River Knives
IVERSON SNOWSHOES
These hand-crafted snowshoes are a classic Yooper-name. At Iverson Snowshoes, they are always counting on a white Christmas playing in the snow! (Another one that made the list, that isn't located in Delta County, but it's close enough that will count it!)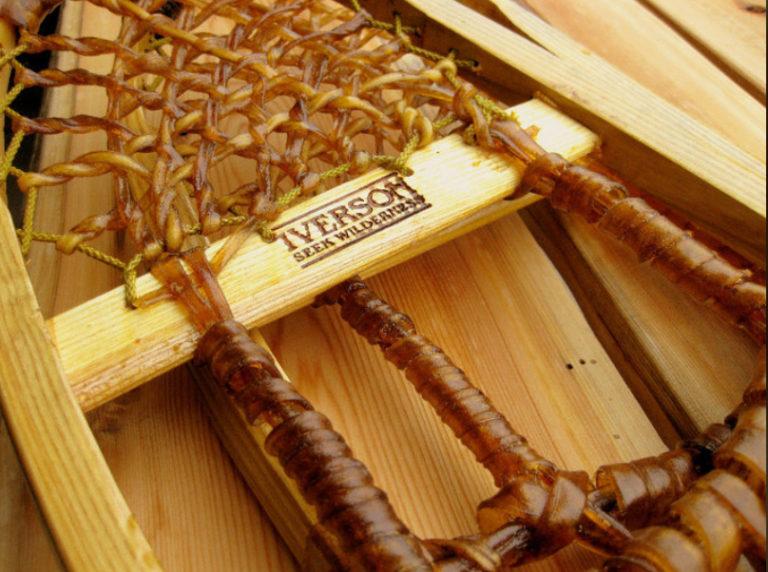 Photo: Iverson Snowshoes
SWEDISH PIMPLE
These Bay de Noc inspired lures are famous for catching that big one! Send your loved one out on the ice with this popular jigging lure.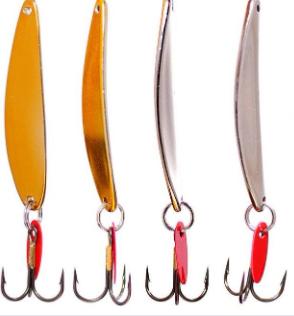 Photo: Swedish Pimple