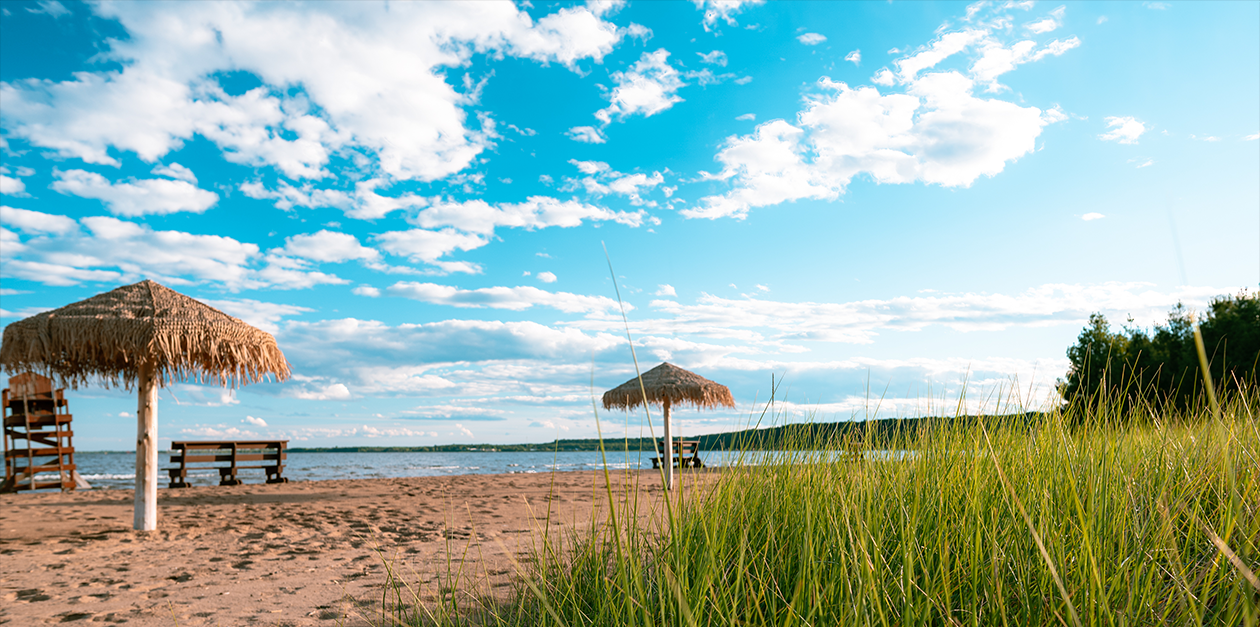 Make Escanaba your hub for summer travels!
A visit to Escanaba doesn't have to end once you've finished exploring our area. You know that feeling when you want to add just another day to your vacation? Well, here, you can add several! Visit the places below that are all within about 2 hours of driving distance. Once you're done exploring what other Upper Peninsula towns have to offer, you can come back to Escanaba as a central location before hitting the next place. Consider us your home base. Here are the fun day-trip opportunities that await! 
Kitch-iti-Kipi 
Just under an hour-long drive to the east, you'll find Kitch-iti-Kipi in Manistique. This is Michigan's largest, natural freshwater spring! Named by the Ojibwe and translating to "Mirror of Heaven," this spring never freezes over. That's right, even when summer is over, you can visit it throughout the rest of the year. Take a ride across the spring on the self-steered raft. When you look below, you'll see several fish swimming about in the always-bubbling 45 degree water. The water perfectly reflects the trees surrounding it which also curtain the entire spring. You'll feel like you've escaped to a far-off destination despite the parking lot being a few steps away! Once you're done viewing the spring, have a picnic on the tables and read the signs about Kitch-iti-Kipi's history in Palms Book State Park. 
Tahquamenon Falls State Park 
If you're looking for a fun day trip, pay a visit to Tahquamenon Falls State Park — about two and a half hours away from Escanaba. This state park is home to Michigan's largest waterfall (The Upper Falls) at 200 feet across and 50 feet down. Each second you're on the viewing platform, you're actually watching more than 50,000 gallons of water gush below you!
The Lower Falls are home to five smaller, but still worth seeing, waterfalls that cascade around a small island that you can visit via bridge or rowboat to hike! Dip your toes into the water and splash around on a hot day. 
While you're in the state park, enjoy hiking, fishing, souvenir shopping and the Tahquamenon Falls Brewery. You're also likely to see some wildlife roaming about, enjoying the park, too. 
Directions to Tahquamenon Falls State Park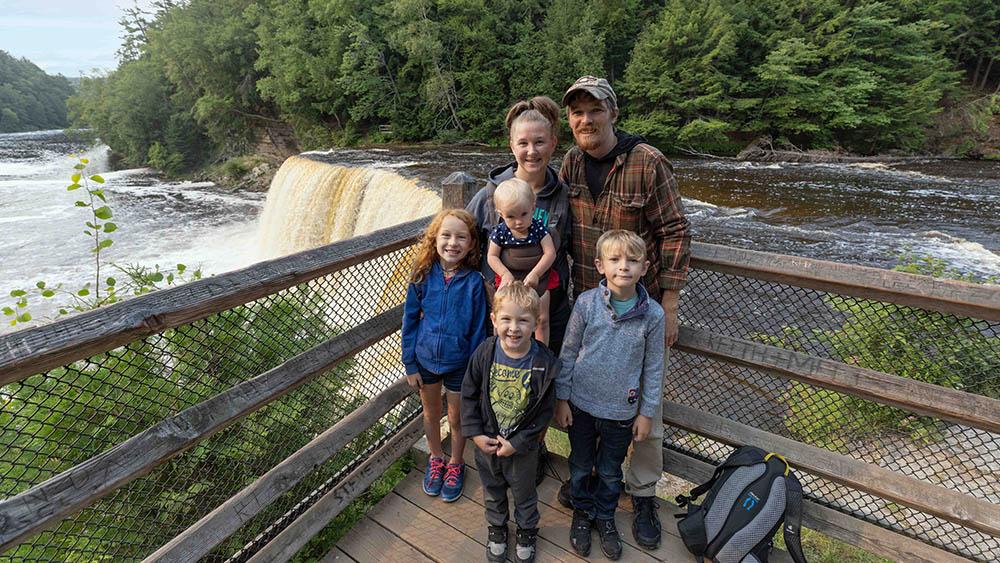 Photo provided by The Upper Peninsula Travel and Recreation Association
Hiawatha National Forest 
If you're on the hunt for over 894,000 acres of forested land to roam, then Hiawatha National Forest is about an hour away and right up your alley! Hike along several Great Lakes shorelines, and get lost in the wilderness. Depending on where you choose to explore, you'll find storied lighthouses, islands and scenic views. 
Directions to Hiawatha National Forest
Seney National Wildlife Refuge 
You aren't the only visitors who enjoy the Upper Peninsula! Several species venture around Seney National Wildlife Refuge, an hour and a half from Escanaba. Forage for mushrooms, go fishing, hike, drive by and spot migrating bird species you may otherwise never see! You never know what you will see from day to day or even minute to minute. Be on the lookout for wildlife and their young, or even otters and beavers building their dams. 
Directions to Seney National Wildlife Refuge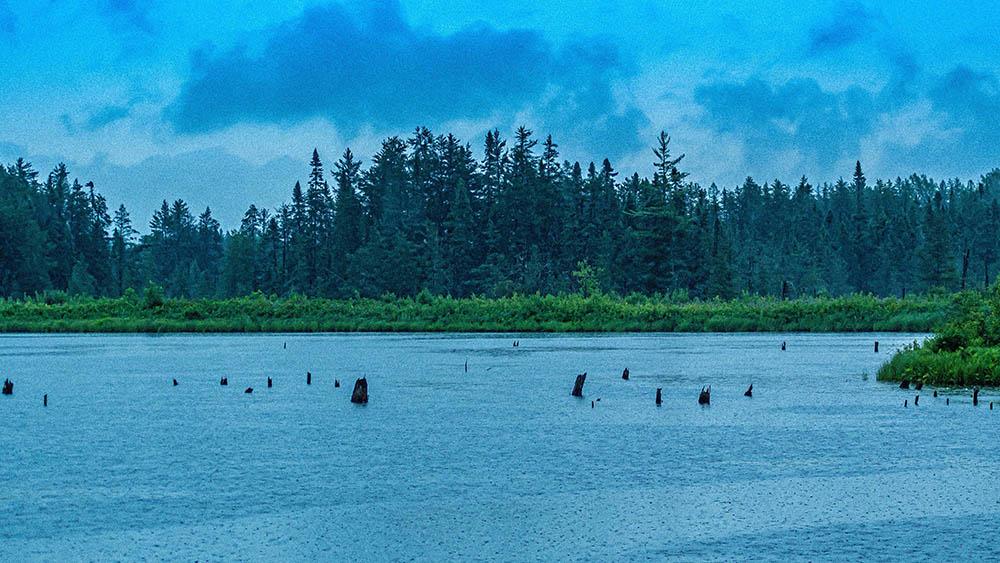 Marquette
Once you have explored all the local businesses and recreation that Escanaba has to offer, travel north for an hour and 20 minutes to find more action in Marquette! Race down hairpin turns on a bike, hike to breath-taking waterfalls, paddle the waters, cast a line and then visit breweries, Trenary Toast Cafe, local shops, restaurants and historical sites.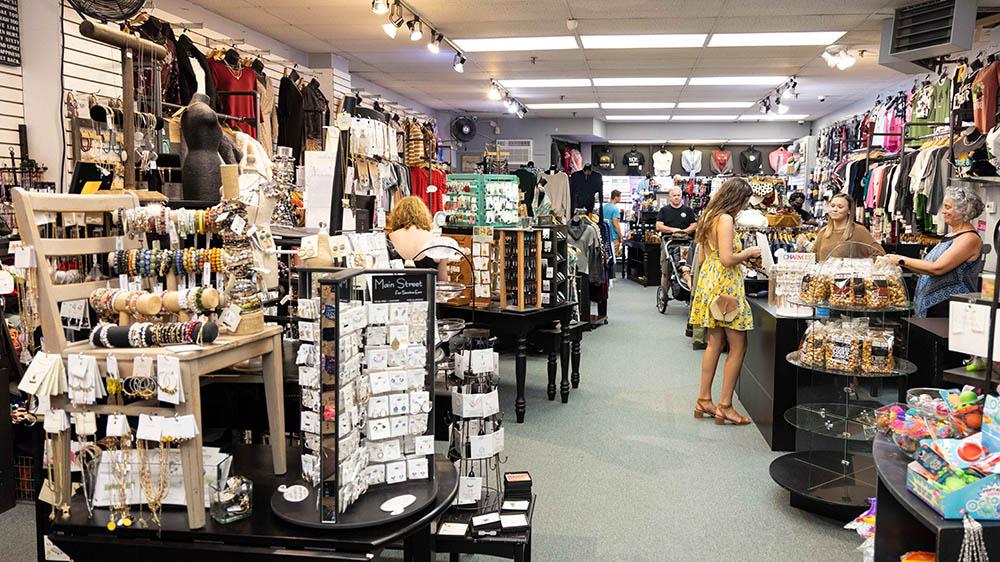 Photo provided by The Upper Peninsula Travel and Recreation Association
Mackinac Island 
After a lengthy car ride, all you want is to stretch out your legs and move around, right? We get it — that's why we recommend Mackinac Island while you're here in the Upper Peninsula! Drive a little over two hours to St. Ignace, then hop on a ferry for about 20 minutes of cruising to the crowning jewel of Lake Huron. Explore via bicycle and foot where cars are not allowed! Taste fudge, explore shops for souvenirs and adventure into the state park — which covers about 80% of the island — to find unique natural landmarks. Explore the history of Fort Mackinac and catch live demonstrations with historical interpreters in historic downtown, too. Then take the ferry back and head back to Escanaba for the night.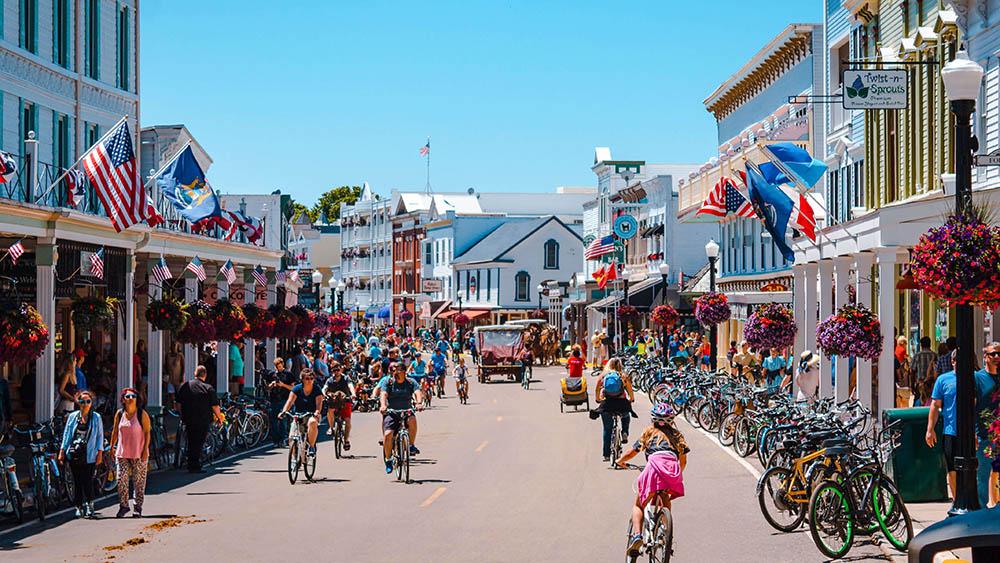 Piers Gorge and Iron Mountain
An hour away from Escanaba is one of the thrills of your lifetime — whitewater rafting! Piers Gorge is home to class IV rapids, something you wouldn't normally find in the midwest. If you're new to rafting, that's okay. There are several rafting companies that take you on your guided journey down the rapids and teach you everything you need to know.
Once you're done rafting, travel 15 minutes to Iron Mountain, where you can grab a bite to eat, hike, shop, try niche coffees, visit breweries and more! 
Pictured Rocks 
From the shores of Little Bay de Noc to Munising is about a 65-minute drive. Visit beautiful Munising Falls and Miners Castle along Pictured Rocks National Lakeshore. This was the country's first national lakeshore! Take a boat trip to see Pictured Rocks from the water or perhaps the glass bottom boat ride to see sunken ships, both depart from Munising docks. You can also take a paddling tour or explore the trails within the lakeshore by foot — you'll see several natural formations this way!
Directions to Pictured Rocks National Lakeshore
Plan your trip today! 
Book your Escanaba hotel so you can return and rest your head each night before the next day's adventure! You can also enhance your trip with events happening along your route or at your destination. Check out our calendar now.