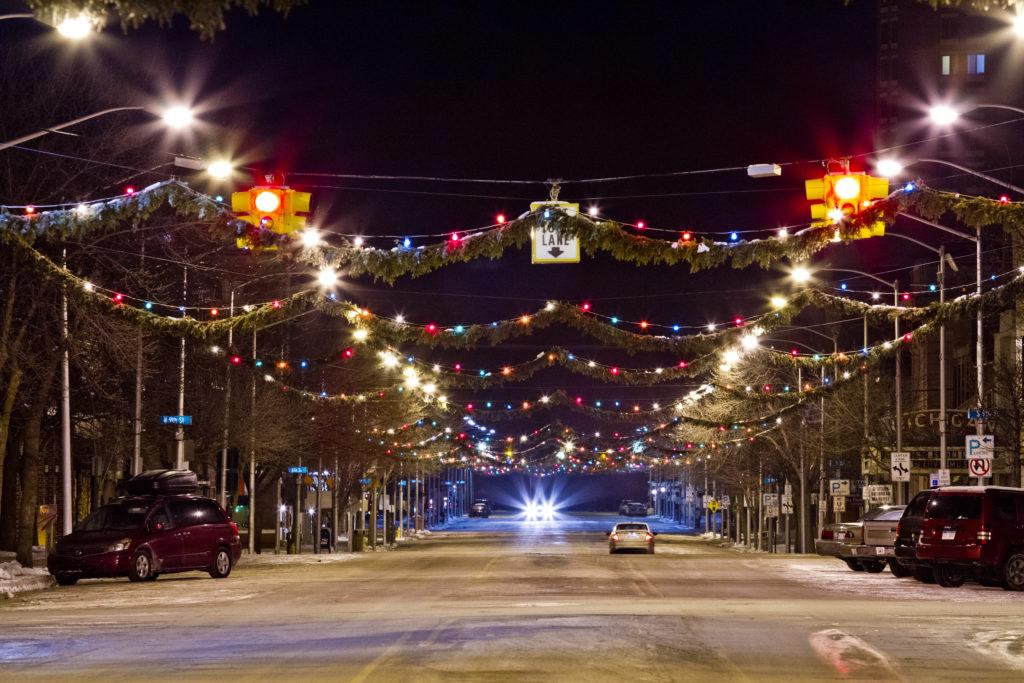 Find unique gifts while Christmas shopping in Escanaba
It can be difficult to find the perfect Christmas gift when you're trying to find something unique like the people in your life. Do you end up settling on the same idea every single year? Well this year, mix it up, or make it special! We have a variety of local businesses creating everything from chocolates and wine to knives, coffee and clothes. Here's where you can go Christmas shopping in Escanaba, whether it's online or in stores.
Christmas shopping in Escanaba for coffee lovers
Coffee drinkers love to have a warm cup of their favorite joe, but sometimes it can be fun to try a new roast. We know just the place to find it. 
Up North Roast Coffee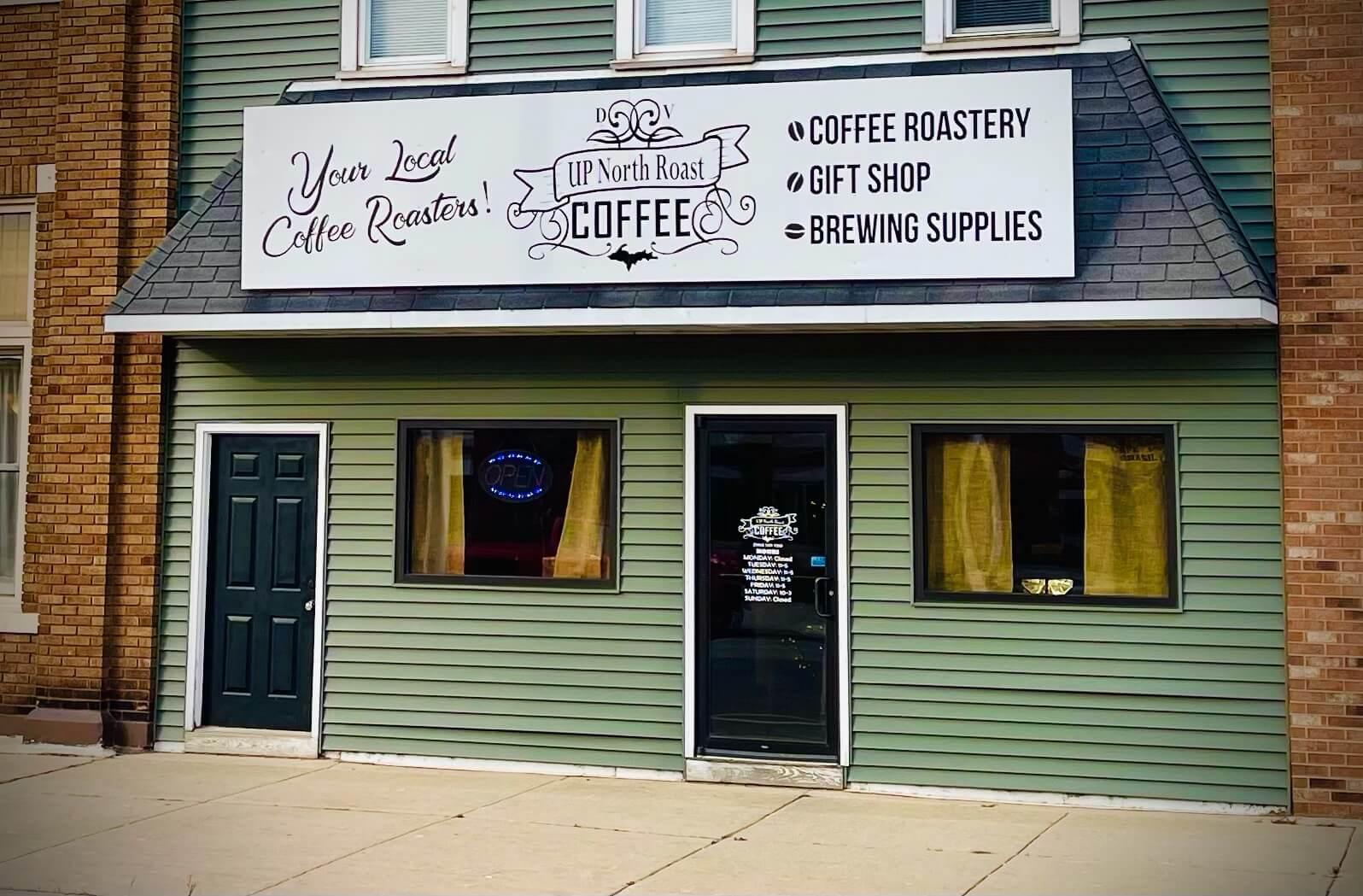 This locally roasted coffee incorporates the Upper Peninsula way of life with roasts like the "Hunter's Brew." Have a taste of Ludington Street with "Ludington Espresso." They also sell freshly roasted and perfectly candied "Yooper Nuts" in almonds, pecans and cashews. Not to mention their espresso beans which pack a punch of energy! Try the mint chocolate flavor for your loved one who likes to mix things up. 
Christmas shopping in Escanaba for wine lovers
Some people ask for a snow globe to remember a location, and others ask for wine. We won't judge you if you're the latter of the two. Escanaba has some unique winery options where you can pick up a bottle or order online. 
Northern Sun Winery 
Northern Sun Winery specialty wine is made from their local vineyard in Bark River. Their award-winning wines will pair perfectly with everyone's Christmas feast and make for a good drink to finish out the holiday season! You can even purchase Merlot chapstick, hand-poured soy candles and gnome or snowman bottle toppers to add to your present. 
Leigh's Garden Winery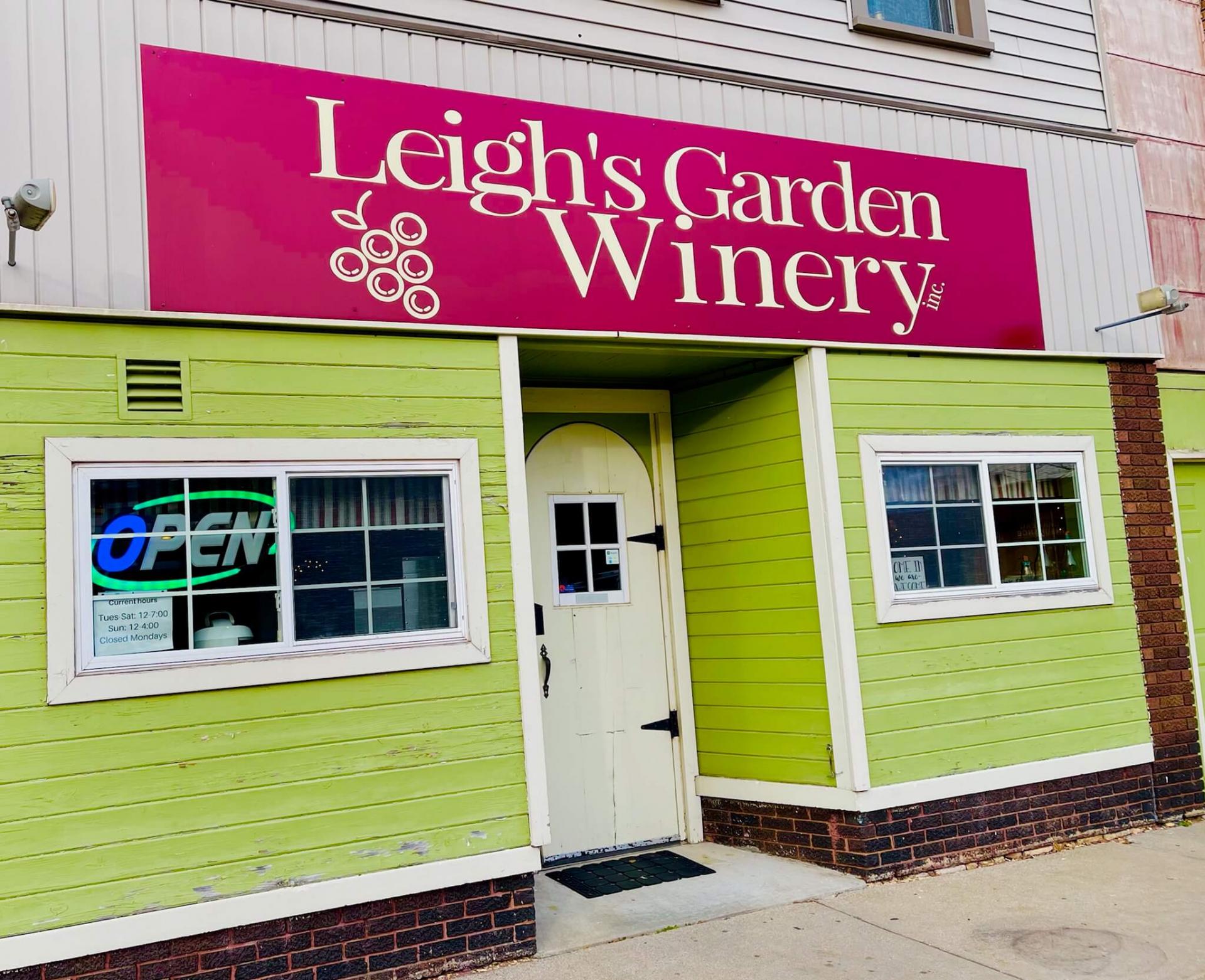 Located in downtown Escanaba, Leigh's has several wines dedicated to the area's history, like their "Yooper Juice" and "Escanaba Electric Street." Their wine will delight that person who is fond of the Escanaba area, or it'll intrigue a new visitor to add the Bays to their 2022 vacation list. The wines are all made onsite at Leigh's, starting with cold climate grapes and local fruit. What makes it unique? They do have red, white and rosé wines here, but you won't find a Cabernet, Merlot or Chardonnay. Instead, you will find Marquette, Frontenac, Brianna, Edelweiss and many other regional grapes. Gift a taste of the Upper Peninsula this holiday season!
Christmas shopping in Escanaba for beer lovers
We understand that not everyone who wants a drink chooses wine, but don't worry. Beer is definitely a good Christmas present and we have just the place to buy it. 
Upper Hand Brewery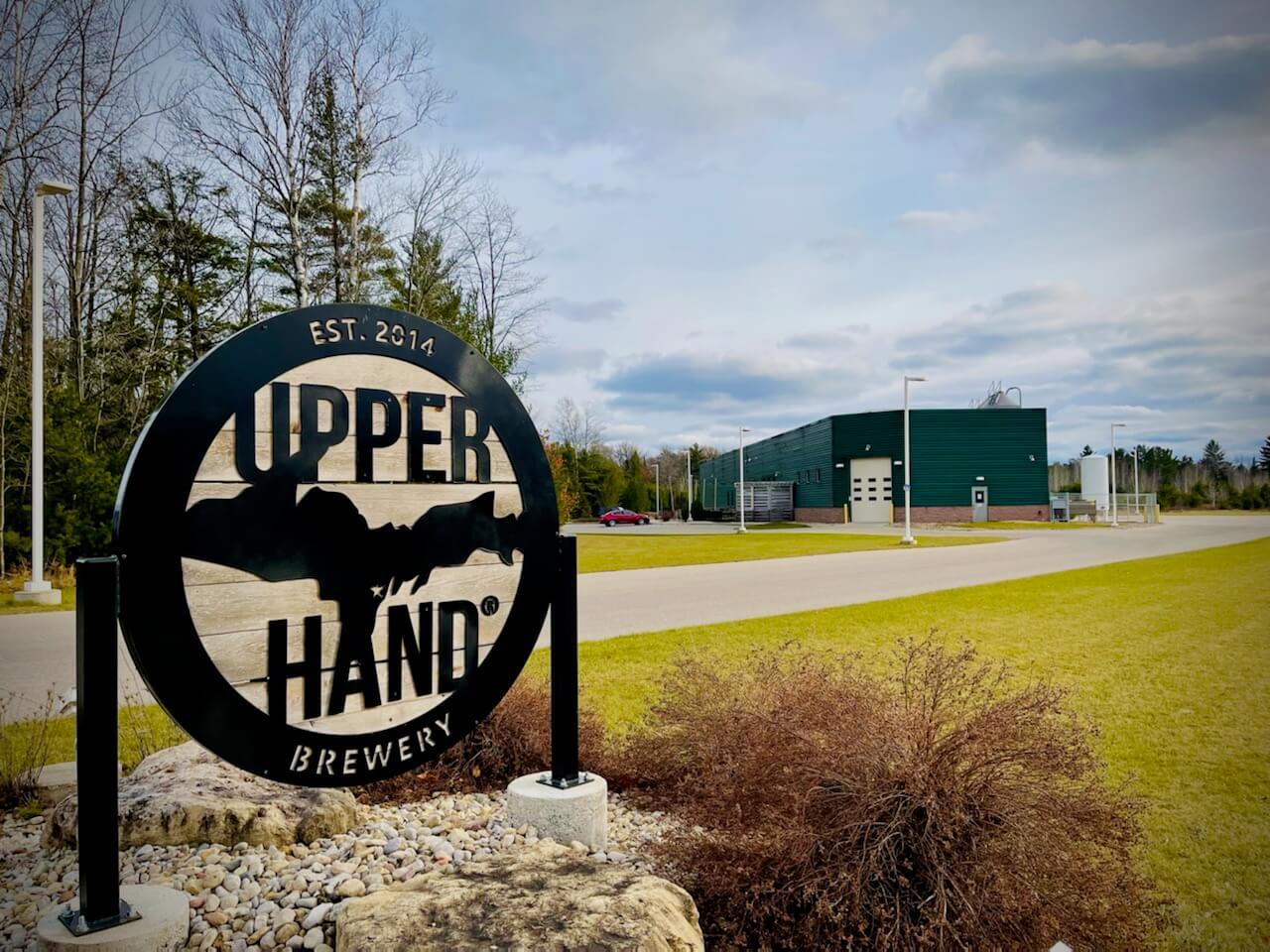 Although they don't ship beer, Upper Hand Brewery has an excellent selection of apparel and gift items devoted to their U.P. inspired beer — Two Hearted Ale. For fans of Oberon and Bell's Brewery in Kalamazoo, this brewery was started by Larry Bell, too! 
Christmas shopping in Escanaba for custom gift lovers
If you want your Christmas gifts to be extra unique, you can have something custom made. Here is where we recommend ordering from: 
Yooper Designz
Wow that special person with custom-made signs from locally sourced U.P. hardwood! Don't miss out on their Michigan-related gift items either.
Kobasic Creations 
Their laser-engraved wood decor is perfect for that hard-to-buy-for person. Their Yooper Christmas ornaments will charm everyone.
Christmas shopping in Escanaba for clothes
Maybe shopping for your person is as easy as picking up a t-shirt or clothes to add to their collection. There's nothing wrong with that! Here's where you can find them: 
North Coast Apparel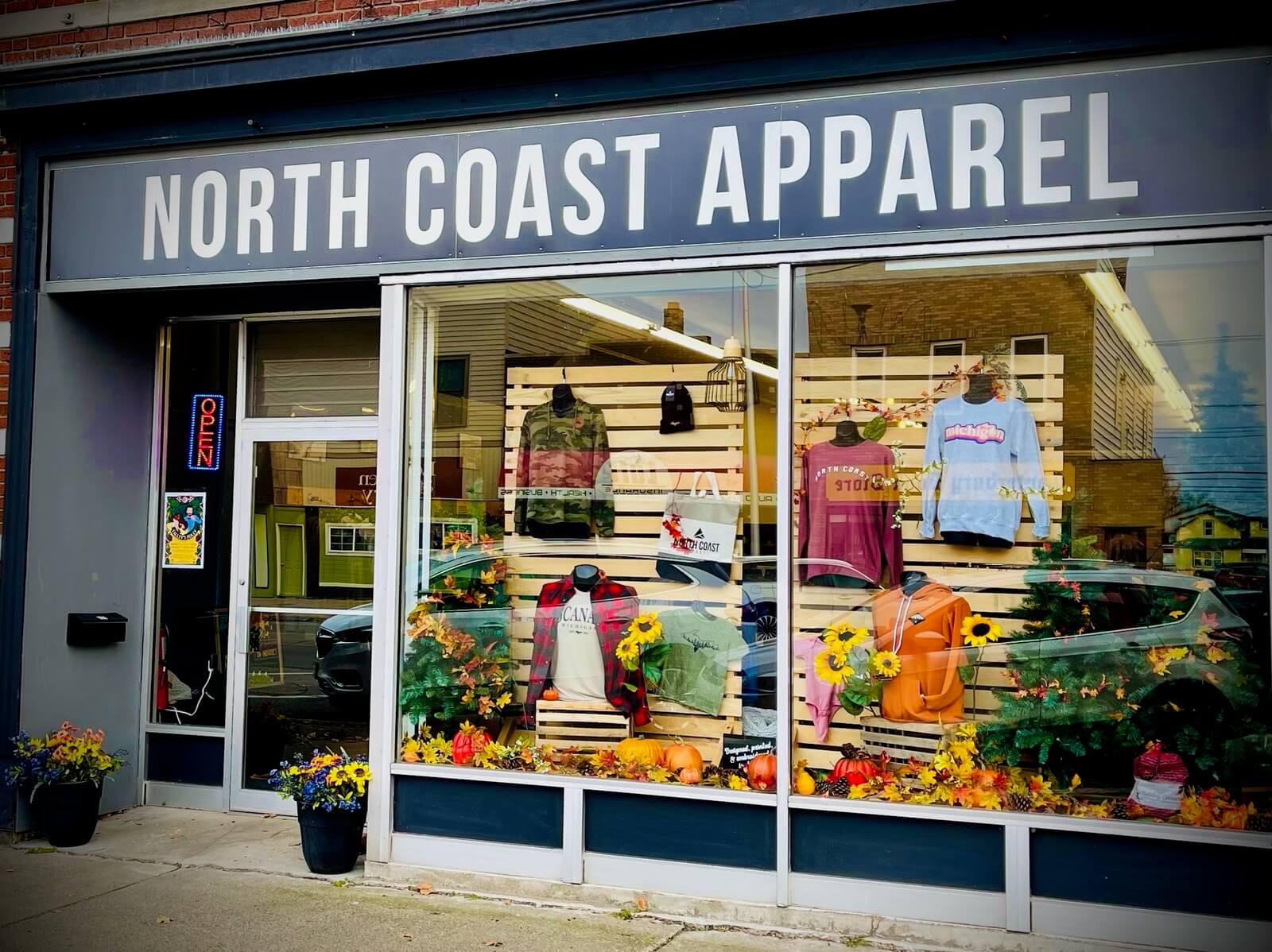 From t-shirts to blankets, North Coast Apparel has an awesome selection of U.P. inspired gift items! Their classic buffalo plaid flannels are perfect for every Yooper or Yooper-wannabe.
Great Life Brand 
Life on the Great Lakes is well… great! This brand has perfect shirts for the person who loves lake-life living. Check out their prints, hats and t-shirts!
Christmas shopping in Escanaba for foodies
Some of your friends and family may prioritize food over everything else, and for that, we respect them a great deal. The hardest part about leaving a vacation behind is not getting those staple foods or treats until you return again. So whether the person you are gifting to has a sweet tooth or prefers a savory meal, Christmas shop for a food-related gift in Escanaba. 
Dobbers Pasties
What would the U.P. be without the Pasty? Send the most recognizable Yooper dish by mail!
Sayklly's Candies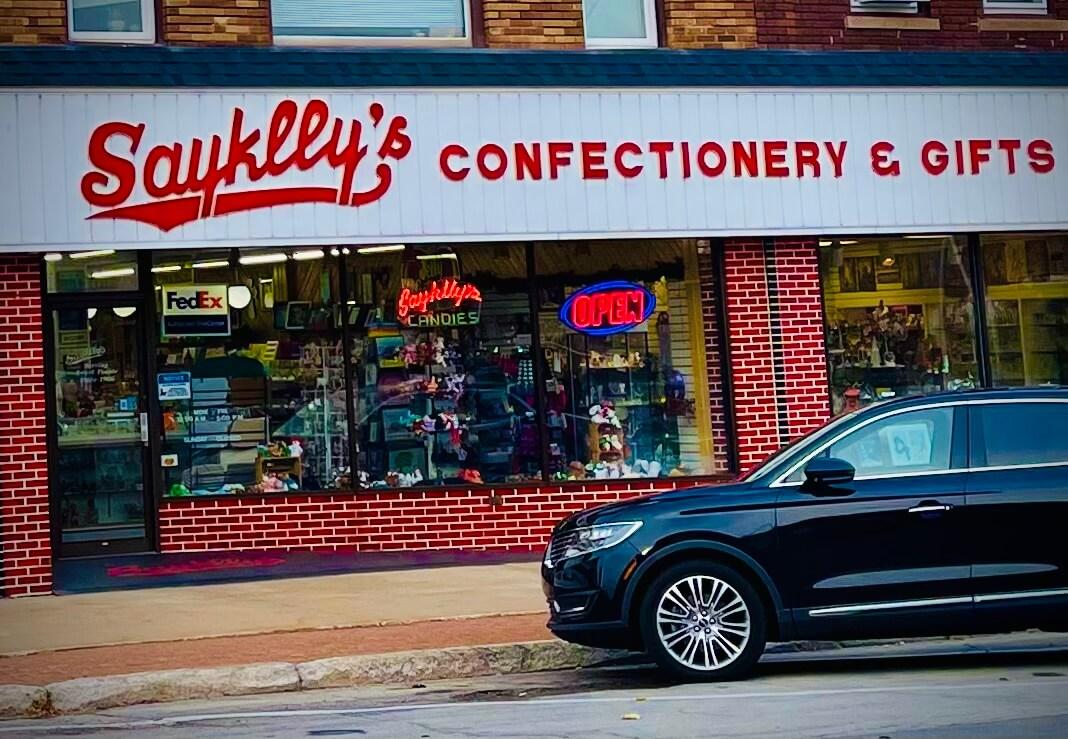 This iconic U.P. candy maker is perfect for every sweet-tooth. Their "Yooper Bars" molded in the shape of the Upper Peninsula will remind your loved one of one of the best places! 
Trenary Toast 
Another icon, this shop has made a name in U.P. history! Trenary toast dipped in coffee is the most memorable way to start off Christmas morning! This treat is made in Trenary, but it makes our list because of its nearby location and reputation as a U.P. favorite. Purchase flavors like cinnamon, cardamom and chocolate chip. 
Christmas shopping in Escanaba for outdoorsy folk
Maybe you're not a huge fan of the great outdoors, but the person you are gifting to is. That's okay — here in Escanaba, we have everything from snowshoes to knives and even some fishing gear to add to your loved one's tackle box. 
Rapid River Knifeworks
Get that special person a custom-made knife with the Upper Peninsula engraved on it!
Bark River Knives
Give the gift of some of the top semi-produced knives made right here in Delta County!
Iverson Snowshoes 
These hand-crafted snowshoes are a classic Yooper name. At Iverson Snowshoes, they are always counting on a white Christmas playing in the snow. This is another location that made the list, that isn't located in Delta County, but it's close enough that we'll count it!
Swedish Pimple
These Bays de Noc inspired lures are famous for nabbing a big catch! Send your loved one out on the ice with this popular jigging lure this winter. 
Upcoming Holiday events in Escanaba
Are you and your family spending Christmas in the Bays? Maybe you're stopping through here during the holiday season or looking for fun things to do while the kids are on their winter break from school. Here are a few can't miss holiday events in Escanaba!