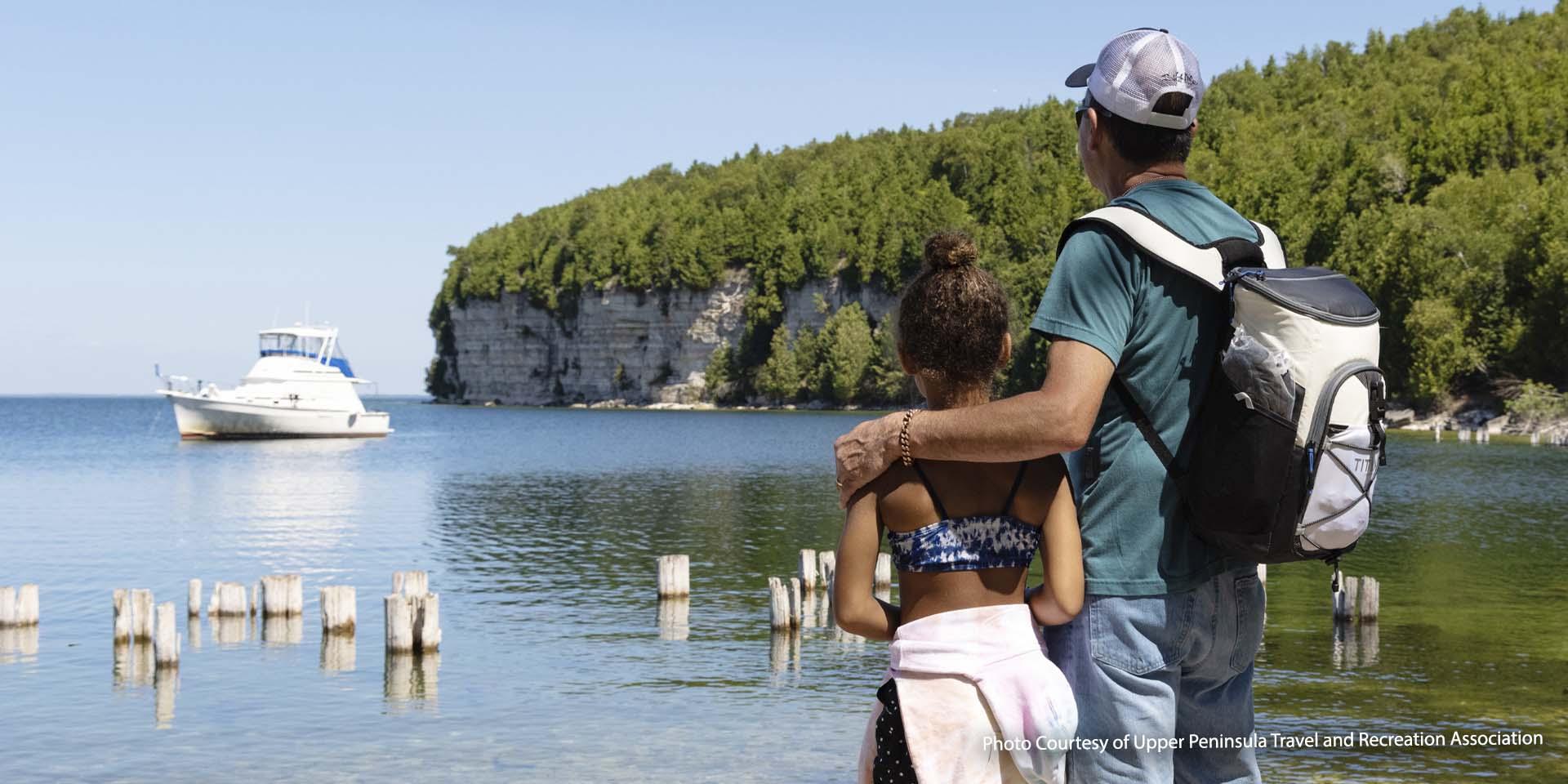 Summer Favorites
Add these 11 summer activities to your Escanaba vacation
Making the happiest summer memories is what Escanaba does best! Delta County has over 200 miles of freshwater shoreline, so spending time on the water is a must. But so is adventuring inland on trails, playing on top-rated golf courses (disc courses, too), rocking at concerts, tasting great craft beverages and eats, exploring lighthouses and a town said to have ghosts, and whirling around the Upper Peninsula State Fair.
Ready for the best summer vacation ever? Here's how to make it happen.
Freshwater fun
1. Beaches, sunrises and sunsets.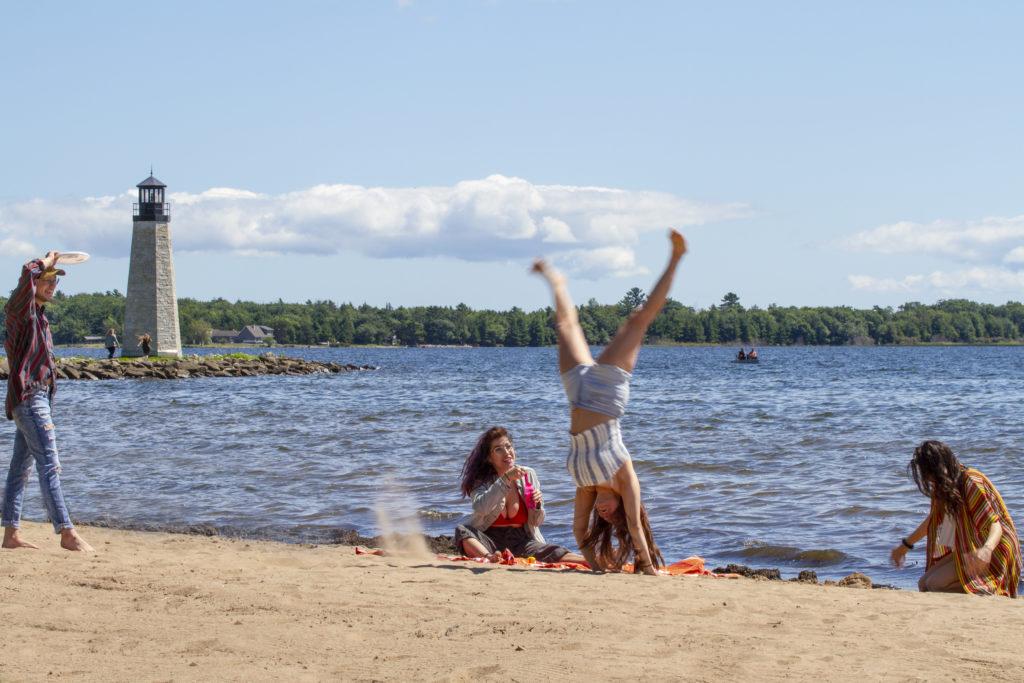 The fun starts along the Big and Little Bays de Noc and on the open waters of Lake Michigan. Here you can soak up the sun on the white sand, swim in clear waves, spike a volleyball, build a sandcastle, zip down a slide for a refreshing splash landing or read in the shade of a Hawaiian-style umbrella. Be sure to watch a sunrise or sunset (they are gorgeous here). Whether you want action or seclusion, these favorite beaches are nearby.
2. Play on the water.
Boating. Launch from Gladstone's or Escanaba's harbors and marinas. Then cruise, sail, tube, parasail, waterski, wakeskate, jetski or come ashore on the many nearby islands — whatever makes you happiest in these warm waters.
Paddling. Put in your kayak, canoe or SUP. Explore along the Bays' coastlines or paddle our scenic rivers.
Scuba diving or snorkeling. There are 30 sunken ships off our coast and Snail Shell Harbor is the resting place for 19th-century Fayette's abandoned artifacts. Dive in!
3. See our three lighthouses.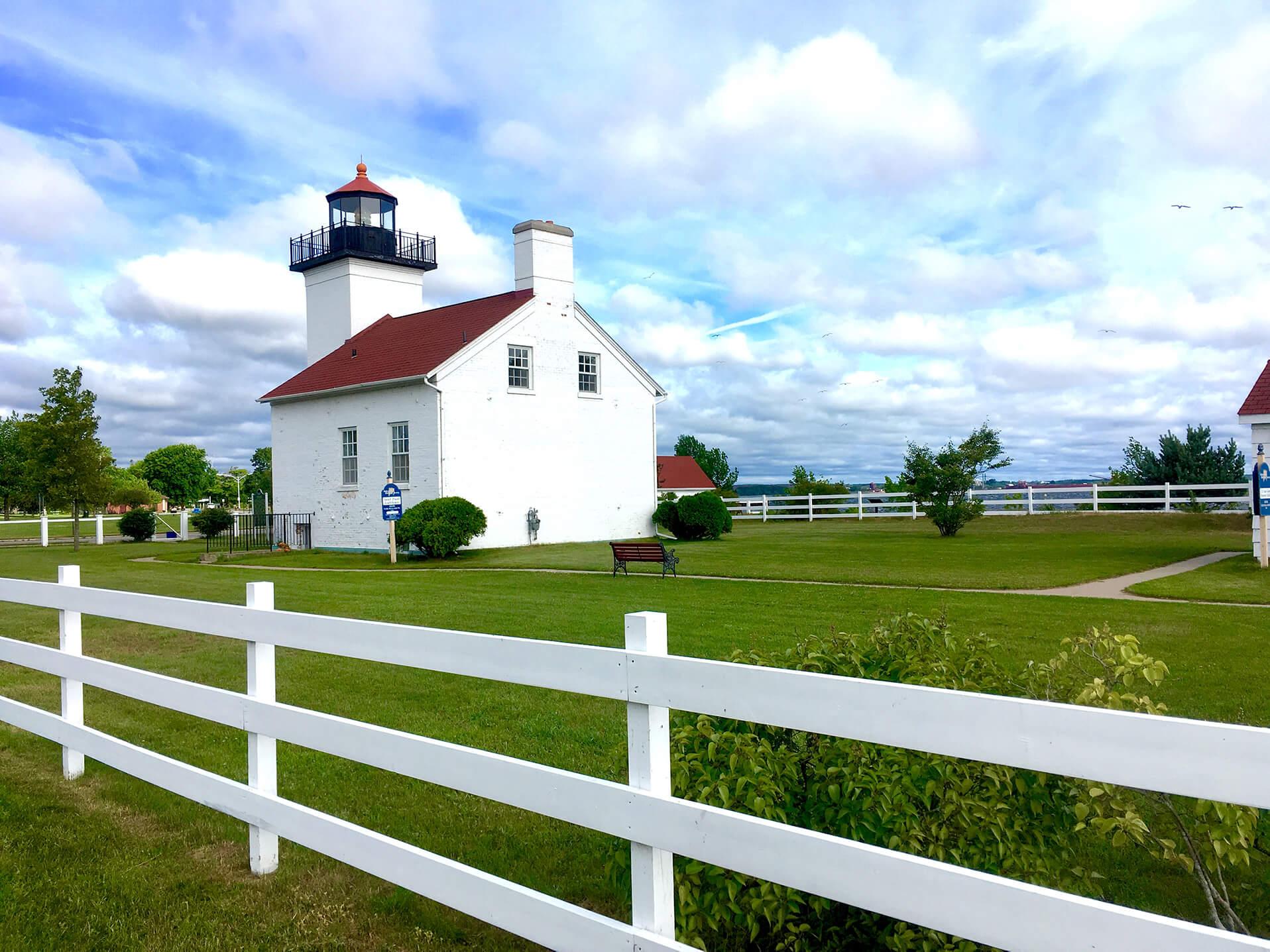 Visit the Gladstone Lighthouse (circa 2010), Sand Point Lighthouse in Escanaba (circa 1867) and Peninsula Point Lighthouse on the Stonington Peninsula (circa 1866). These stalwart beacons have brought many storm-battered boats and ships safely into the harbors or away from treacherous shoals. Some say Mary Terry, one of the first women lighthouse keepers on the Great Lakes, still visits Sand Point.
4. Fish in an angler's paradise.
Cast from shore or on municipal docks, relax in the reeds or steer your boat into deeper waters, wade into trout streams and rivers or enlist the help of a local fishing guide. You will thrill when the line goes taut and you reel in a fighting walleye, salmon, trout, northern pike, muskellunge and feisty yellow perch, panfish and more.
Pursue outdoor passions
5. Explore miles of beautiful trails.
When it comes to seeing the Escanaba area in the summer, park your vehicle and get outside to walk, bike or ride your horse or off-road vehicle. Our trails hug the shores of the Bays de Noc and rivers, take you deep into the woods and across wildflower-strewn meadows and wildlife-spotting wetlands. Leashed dogs are welcome on most trails and several trails are ADA-accessible.
6. Golf on some of the U.P.'s top courses.
Whether you are a scratch golfer or just learning to play the links, summer golfing in the Escanaba area is both thrilling and relaxing. Four of the courses rank in the U.P.'s top 15, and Sweetgrass Golf Club is among the top 20 in Michigan based on Golfweek's and GOLF Magazine's rigorous reviews.
Prefer disc golf? Challenge your skills on alpine hills, along the water, weaving through a corridor of trees or launching your disc as far as you can into an open field. We boast one of the premier courses in the Midwest, North Bluff in Gladstone. Add playing all five disc courses to your summer basket list!
7. Gaze at stars, planets and more.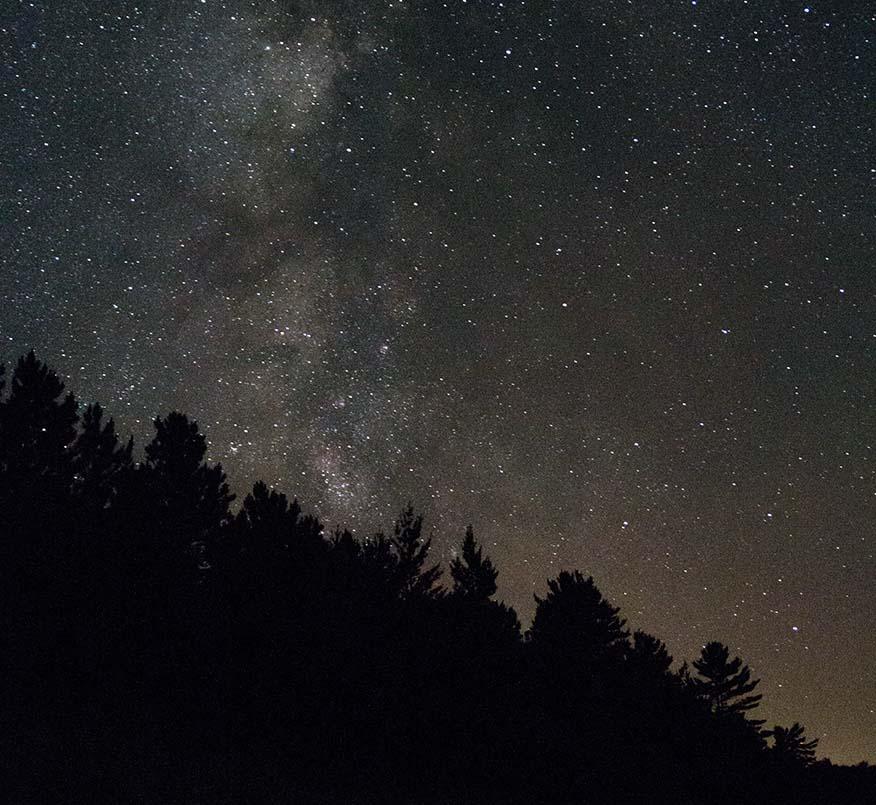 Don't limit your summer vacation fun to daylight hours. Our dark skies are a stargazer's dream! See the moon, stars, planets, meteor showers, nebulae, and when conditions are right, the Northern Lights. While you can catch the night show just about anywhere in Delta County, we list four of our favorite spots in the link below.
Want to tour our solar system on foot? You can in downtown Escanaba! We have one of the few walkable recreations of the Solar System, condensed into the 18 blocks of downtown. You can shop, eat and see historic sites along the way!
Don't miss these local finds
8. Go shopping.
Whether you are looking for something you forgot to pack, need a gift or just want to browse for something to remind you or your kids of the U.P., you will find it here. Friendly shopkeepers, countless must-haves, practical supplies, beach toys, picnic food, fresh farm markets and some of the best candy in the state are all part of our unbeatable shopping experiences.
Quaint boutiques, unique shops & national stores
9. Listen to cool jazz, foot-stomping country and rocking-good music.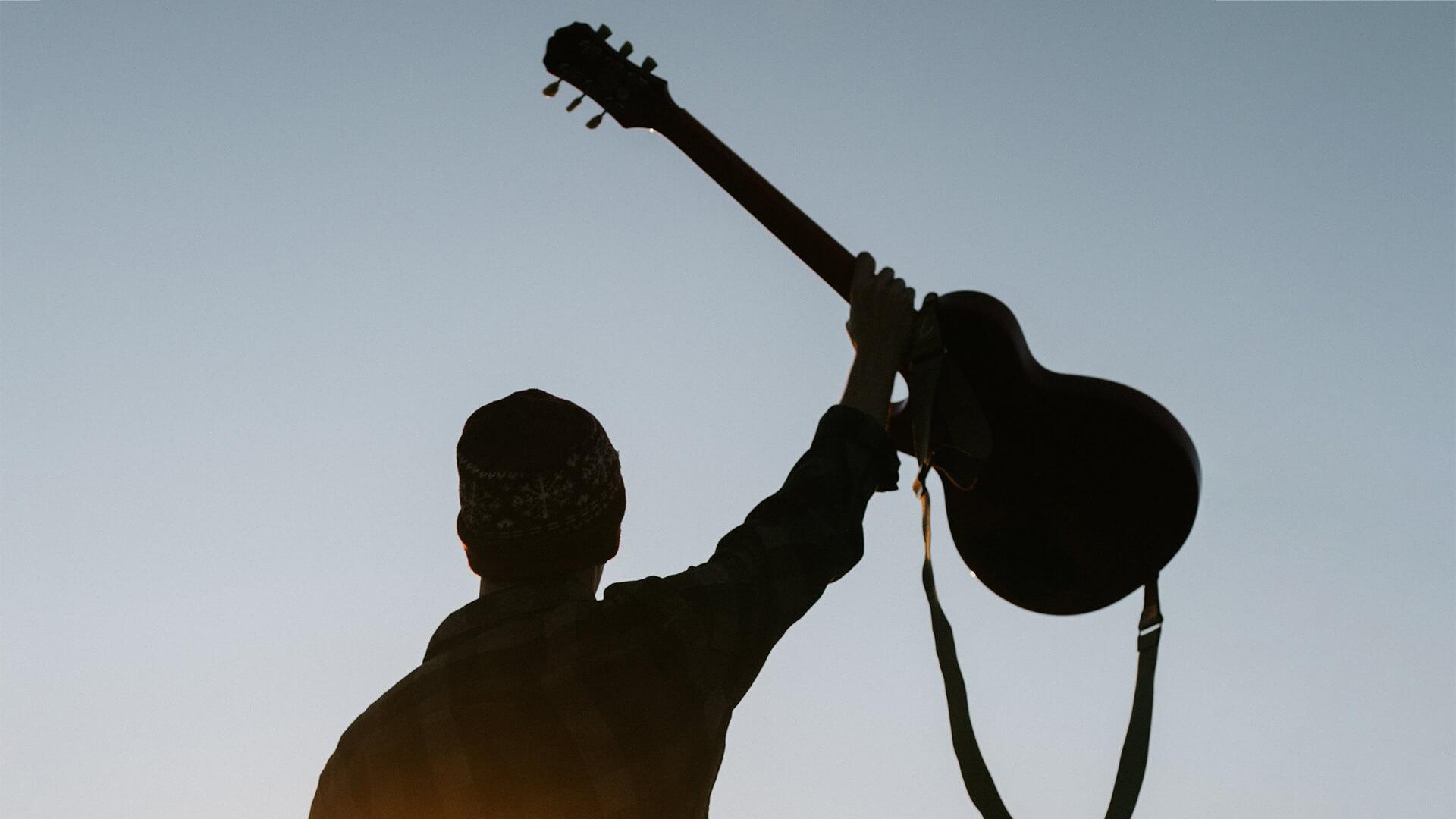 Live music has been at the heart of culture and nightlife all around Delta County for generations.
Our beautiful summertime makes this a natural home to outdoor music festivals and weekly concerts in our beautiful parks. Bring a chair or blanket, then dance and sing along!
10. Come during U.P. State Fair week.
It's seven days of thrilling rides, enthralling grandstand shows and lots of blue ribbons and mouthwatering food when it's U.P. State Fair week in Escanaba. This annual favorite happens the third week of August. See you at the top of the Ferris wheel!
U.P. State Fair + other fairground events
11. Quench your thirst and hunger.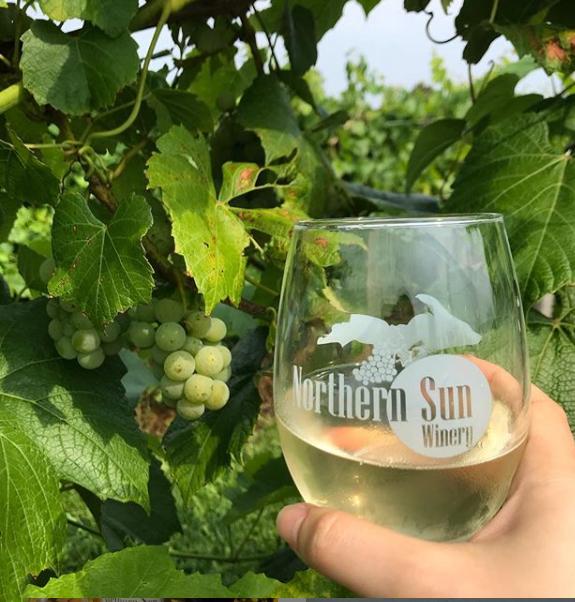 Want to eat a chef-prepared meal outdoors looking at the Bays? Sip a refreshing craft beer, glass of wine or summery cocktail? Cool off with an ice cream cone or milkshake? Fill up on a pasty or a plate of steamy Swedish meatballs? You will find the flavors you crave throughout the Escanaba area.
Find lodging for your summer vacation in Escanaba
Summer is our most popular season, so book your lodgings as far in advance as you can. It's the best way to get the dates, rate and amenities you want. We look forward to welcoming you at the door.