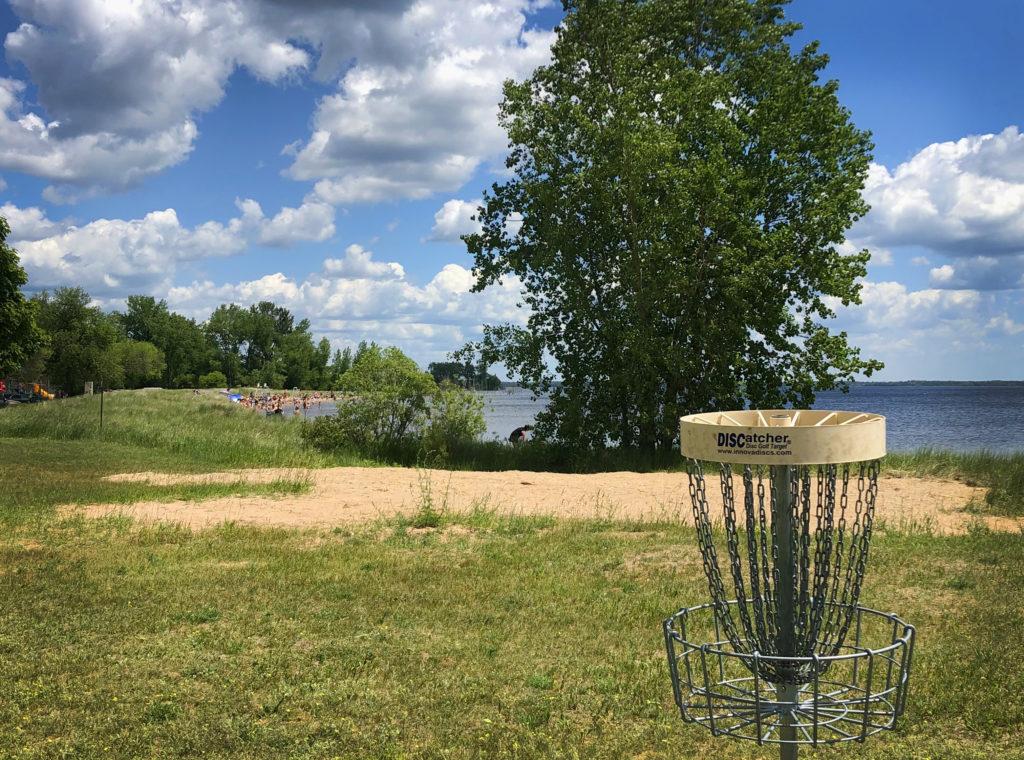 Disc Golf
Some of the best disc golf courses in the Upper Peninsula are right here in Delta County!
If you like to rattle those chains, you will definitely like playing disc golf in and around Escanaba. You can hone your skills by weaving your disc through a corridor of trees, landing a tricky approach shot feet from Lake Michigan, or launching your disc as far as you can into an open field. One thing is guaranteed after a day of disc golf in this beautiful region by the Bays de Noc — you will feel purely relaxed!
Rattle chains at two disc golf courses in Escanaba
John D. Besse Park | 8th Avenue South and 30th Street | 9 holes | Grass tees | Free
Perfect for beginners to advanced-level disc golfers to fine-tune their putting skills. There is no map for this course because it is set up for practicing your approach.
Ludington Park | Lakeshore Drive | 9 holes | Grass tee pads | Free
This very flat and lightly wooded course was designed by Joe Harris. It follows the Little Bay de Noc shoreline — what a view! What raises the fun bar on this course is at Hole #6 where you shoot over the water to Aronson Island to finish #7, #8 and #9. You'll be back to play this course again and again.
Grimes Pines | M-58 | Private, by permission — ​​920-312-0344 | 18 holes | Grass tee pads | $5
Privately made course along the Ford River. The first nine holes are woody, the next nine are near the river.
Play one of the Midwest's premier disc golf courses in Gladstone
North Bluff Disc Golf Course | 900 North Bluff Drive | 27 holes | 2 concrete tee pads, 2 baskets per hole, 108 playing variations | Free
Wow! That's what you will say again and again on this championship-level course designed to be fun for amateurs, too. World disc golf champion Eric McCabe (2010) is the mastermind behind this PDGA Championship disc course along the bluff, with its spectacular view of Little Bay de Noc. In the summer, you can play four alpine holes, too. Definitely add this course to your bucket list!
But the challenge doesn't stop there. Include this next course in your itinerary, too.
Pioneer Trail Park | 6822 US-2 | 27 holes | Gravel tee pads | $3/day
Designed by Tim Kopacz (Watch It Bend), this challenging course follows a wooded ridge along the Escanaba River. It is moderately hilly and surrounded by ravines. If you are learning the game, you will have more fun throwing from the red tees; blue tees will challenge your advanced skills.
Learn disc golf tips from local golfer Rick Elrod
Check out his informative interview here.
Need disc golf discs or accessories? Come here before heading out!
The Beaten Path | 1018 Ludington St., Escanaba | discs, boards, bikes and more
Brampton Bike & Ski | 910 Delta Avenue, Gladstone | discs, rental skis, XC skis, bikes, snowshoes, paddleboards and skateboards
Plan your Michigan disc golf trip to the Escanaba area now!
As you put together your next disc golf trip in Michigan, be sure to include visiting Escanaba and playing by the Bays de Noc. Our disc golf courses are open year-round, so before you finalize plans, check out these other outdoor activities and upcoming events to add to your fun. Then book your stay. Hope to see you flinging your discs along the Bays soon.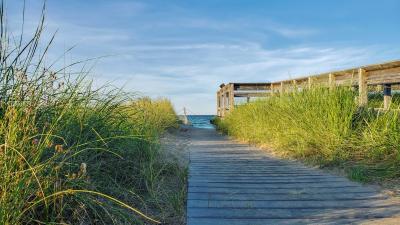 Ludington Park