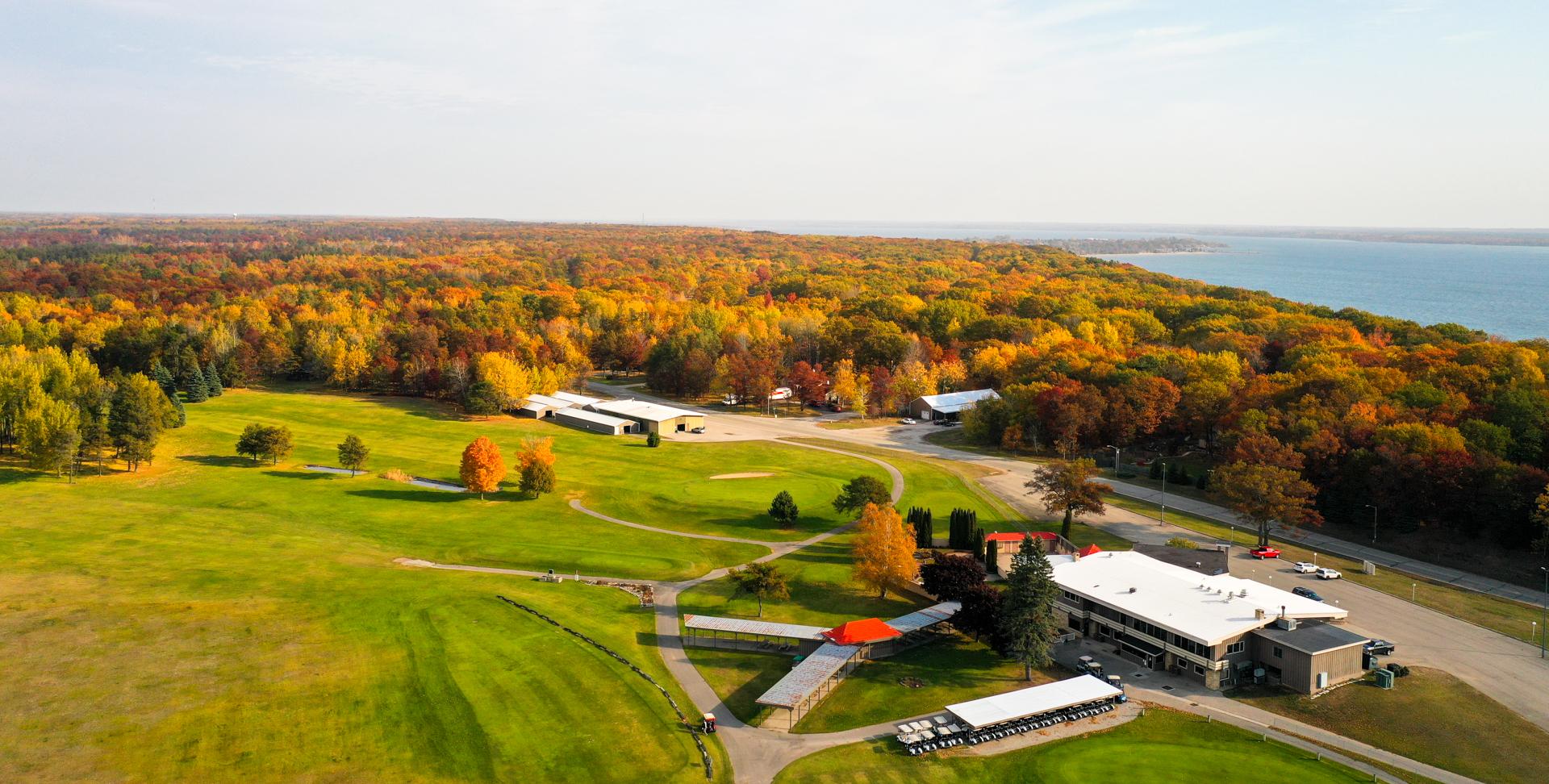 Golf
CHOOSE YOUR COURSE 
Whether you are a scratch golfer or just learning to play the links, golfing in the Escanaba area is both thrilling and relaxing. Four of the courses rank in the U.P.'s top 15, and Sweetgrass Golf Club is among the top 20 in Michigan based on Golfweek's and GOLF Magazine's rigorous reviews.

Escanaba Country Club | Highland Golf Club | Sweetgrass Golf Club | Terrace Bluff Golf
You will find challenging slopes, tight doglegs, and waterways that are eager to gulp errant balls along the U.P.'s only Coastal Golf Trail. Tee off on the same holes that international players compete annually for a purse worth hundreds of thousands of dollars. Or build your confidence playing on wide-open fairways. Most courses are open May through October. Your biggest distraction will be the breathtaking scenery in every direction. Learn more about fall color golfing in our blog!
Typically get same-day tee times. Call your course-of-choice in the morning, and you should get at a tee time that fits your schedule. Greens and cart fees are easy on your budget so you can try multiple courses during your stay. There is a friendly rivalry among all of our golf destinations to be the most hospitable. On-site restaurants serve juicy burgers, tender steaks, crisp salads, hunger-satiating sandwiches, and thirst-quenching drinks. Or try new craft beers, wines, and American and international flavors at area restaurants. At day's end, choose nearby lodging and rest for more rounds of golf tomorrow.
CHOOSE YOUR COURSE … AND ANOTHER TOMORROW 
Please note: times are Eastern Standard Time (EST)