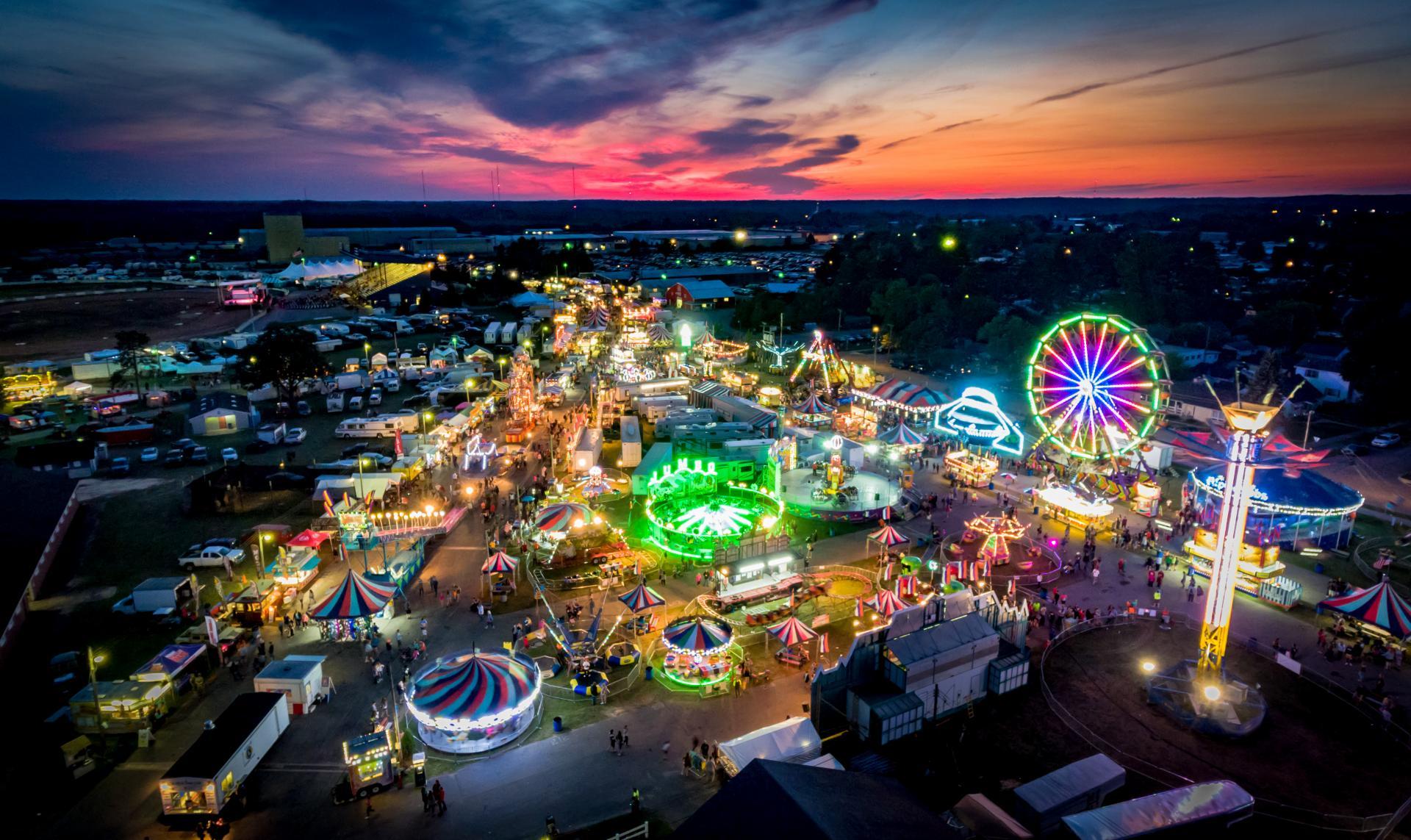 Experience the U.P. State Fair
Michigan's Upper Peninsula definitely fosters rugged individualism. But we do know how to have fun with family, friends and anyone else that loves to visit one of the most beautiful places on earth! So when we need a place to gather on a grander scale than our backyards or community halls can hold, there's no better place than the Upper Peninsula State Fair.
Where is the U.P. State Fair?
Located on 144 acres at 2401 12th Ave. N., Escanaba, the Fairgrounds are just minutes from places to stay, dine and shop.
When is the U.P. State Fair?
The fair is held during the third week of August each year. It will be from Aug. 14-20 in 2023.
State fair hours
Gates open at 5 p.m. on Monday and 9 a.m. Tuesday to Sunday. Buildings and exhibits are open each day from 10:30 a.m. to 10:30 p.m. That may sound like an ample amount of time to hit everything in one day, but why rush? Come back all week long for more fair food, more rides, more ringside cheering on ribbon winners and night-after-night grandstand shows that will have you out of your seat and tapping your feet.
History of the Fair
Home of the largest fair in the Upper Peninsula, 80,000+ people walk through Escanaba's fairground gates for this event each year. Escanaba has been the site of the U.P. State Fair ever since the first opening day on Sept. 17, 1928. That fair week, adult tickets were only 50 cents until 6 p.m., then the price dropped to 25 cents!
The fair's wholesome family entertainment and agricultural showcase were threatened to end on Oct. 30, 2009, when state funding was eliminated for it and the State Fair held in Detroit.
The decision closed the Lower Peninsula fair in 2010, but that August, the U.P. State Fair came back stronger than ever. The 15 U.P. counties, plus the Hannahville Indian Community, rallied their resources and volunteers. Every year since, Escanaba has hosted what for many years was the only State Fair in Michigan.
What to do there
This is seven days of midway thrills, grandstand entertainment and mouth watering fair foods. So bring the kids and watch blue ribbon winners at the horse and livestock shows. See newborn lambs wobble to their feet in the Miracle of Life exhibit. Enter a raffle for a beautiful, handmade quilt. Look at your reflection in the highly polished antique cars. Feel the rush of adrenaline as the UPIR (Upper Peninsula International Raceway) cars roar around the track. And oooh and ahh during the brilliant fireworks finale on Sunday. You'll take home happy memories year after year. Here's some of what you can expect: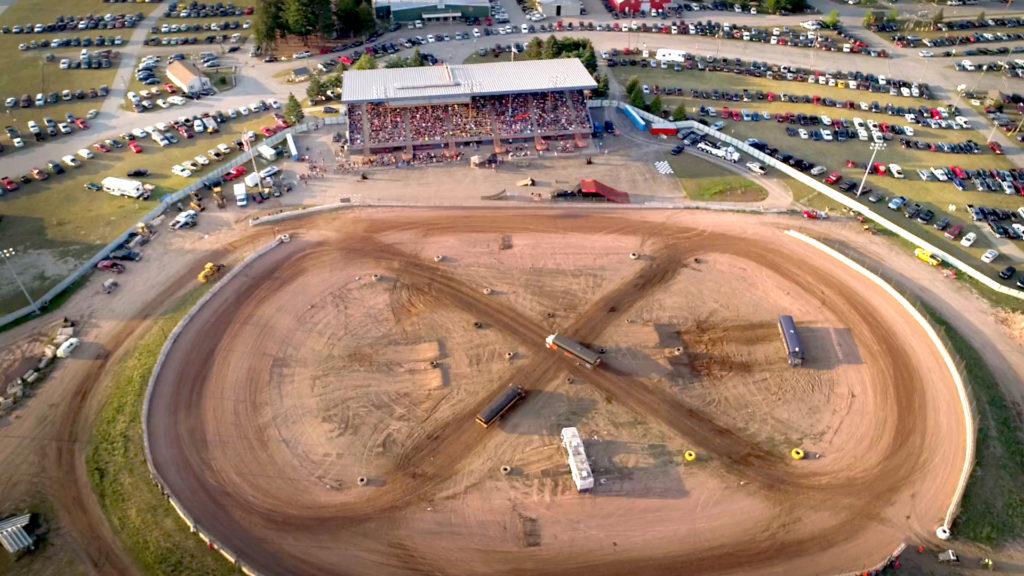 Grandstand events
Both Grandstand and Midway events are included in admission. However, you can purchase a Gold Circle Ticket (limited number available) to any Grandstand show so you can sit close to the performers. Doors open at 7 p.m. most days and 6 p.m. on Aug. 16., with performers hitting the stage at 8 p.m. Purchase tickets on the U.P. State Fair website.

2023 Grandstand events:

Monday, Aug. 14: Coming soon
Tuesday, Aug. 15: Jackson Dean at 8 p.m.
Wednesday, Aug. 16: The Glam Band & Helen DeBaker Vorce at 7 p.m.
Thursday, Aug. 17: Coming soon
Friday, Aug. 18: Night Ranger 40th Anniversary at 8 p.m.
Saturday, Aug. 19: Switchfoot at 8 p.m.
Sunday, Aug. 20: Coming soon
Midway events
In addition to thrilling rides, midway events include:
DNR Pocket Park: The DNR Pocket Park offers fairgoers the opportunity to try their luck at fishing, go for a bull's-eye at one of the shooting ranges, take part in the wide variety of other activities taking place throughout the day, or just rest a bit under a shady tree or by a waterfall.
Whispering Pines Animal Kingdom: Presenting education on a variety of animals from around the world including the Macaque monkey, kinkajou, African porcupine, African pygmy hedgehog, fennec fox, Argentine tegu, Burmese python, American alligator, marine toad, sulcata tortoise and baby farm animals.
The Miracle of Life Educational Pavilion: Witness a calf birth, chick eggs hatching and other farm birthing exhibits, Growing U.P. Foresters and Cheese Carver Sarah Kaufmann
Find a complete list on the state fair website.
Delicious food vendors
Best of all for some, there will be several food vendors wafting the scent of their creations into the summer air. Popular foods include Croatian Chicken, Mr. Kym's Teriyaki Chicken on a stick and Norm's fresh-cut fries. You'll also find classics like elephant ears, ice cream and ice-cold, fresh lemonade!
Buy your tickets today
You can either purchase tickets to the fair ahead of time online or in person at the gate. There are daily rates, weekly rates, wristband rates for rides and special discounts for different visitors throughout fair week. All kids 5 years old and younger get free admission.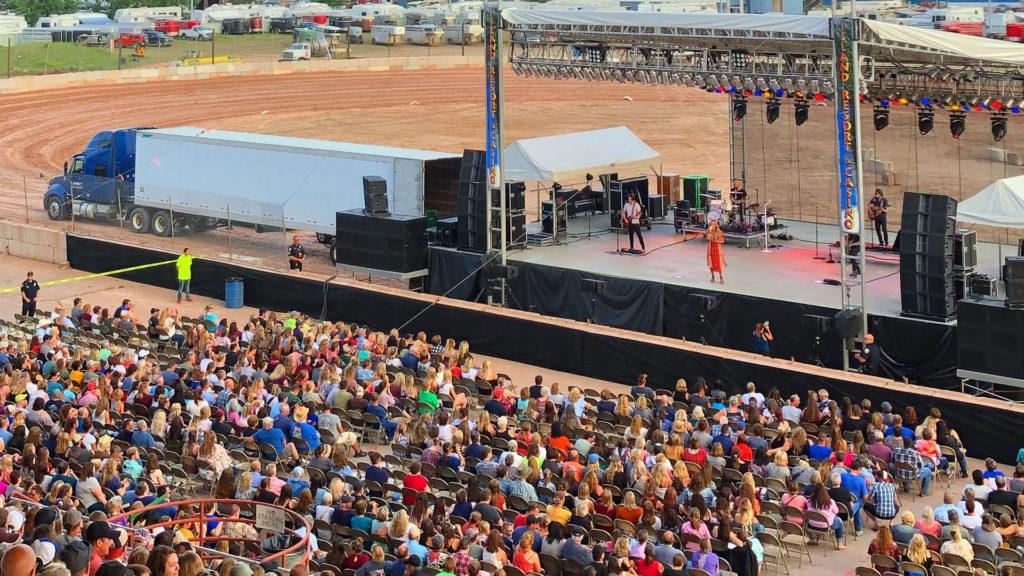 The fairgrounds are open year-round
The Upper Peninsula State Fair isn't the only good time you'll find at the fairgrounds. Here is a sampling of other events and activities that will bring you back again and again all year long. You can also host events on the fairgrounds and camp at the Antique Village Campground. Check our events page or Facebook for updates.
TV6 Spring Craft Show

Craft Beer Festival

U.P. Steam and Gas Engine Association Agricultural Museum: Visit this free park noon to 4 p.m., every Thursday, May 23 to August 29.

Upper Peninsula International Raceway (UPIR) races

UPHA Horse Show

U.P. Steam and Gas Engine Annual Show

Escanaba Gun & Knife Show Christmas in the Antique Village
Similar Activities