Have a wheelchair, walker, cane or mobility challenge? Find hours of vacation fun in and around Escanaba!
The Bays de Noc area welcomes everyone and makes it as easy as possible for you to join in on our barrier-free fun. Admittedly, once the snow falls, our outside recreation does present some mobility limitations, but you will quickly discover we have lots of entertaining wheelchair-accessible places to explore year-round indoors. Here are reasons to make this your next vacation destination:
You'll love being outdoors
Fayette Historic State Park & Townsite on the Garden Peninsula tells the story of a once-booming iron smelting town turned ghost town. The accessible visitor center gives an overview of the site and its significance in building America in the mid-to-late 1800s. Some paths are graded, packed crushed rock with views of the townsite and Snail Shell Harbor. There are accessible, modern restrooms in the visitor center and an accessible vault toilet located in the townsite. Designated parking is available. You can borrow a wheelchair, subject to availability, and service animals are always welcomed.
Harbor Hideout Playground is part of Ludington Park in Escanaba. It's 22,500 square feet of adventure for children of all ages and abilities. Community volunteers made sure it was barrier-free and included slides, transfer points, swings and more so those with mobility impairments can join in the fun with family and friends. 
Little Bay de Noc Trail is a 2.5-mile, multi-purpose asphalt trail between Gladstone and Escanaba. Look to the east and all you will see is the beautiful water, soaring parasailers, swooping seagulls, kayakers and boaters on the Little Bay de Noc. 
Ludington Park could easily fill your day with activities and relaxation in this blend of green space and a mile-long coastline within walking distance of downtown Escanaba. Inclusive features are a barrier-free fishing pier, asphalt walking trails throughout the park and an accessible band shell with concerts and movies in the summer and various festivals throughout the year. You can take a leisurely roll along the park's paths or park close to the Sand Point Lighthouse and visit the wheelchair-accessible Delta County Historical Museum to learn more about this area's rich history. 
Nahma Grade Trail is a 32-mile-long, dirt-surface trail that can be used by those with mobility challenges. The southern trailhead is near Rapid River at the intersection of US 2 at Forest Road 13. It passes through lowlands through lowlands, jack pine and sand flats. 
U.P. State Fairgrounds in Escanaba offers year-round outdoor and indoor entertainment in its accessible grandstand, arenas, pavilion and exhibit areas. The highlight is the annual fair held the third week of August. 
Van Cleve Park in Gladstone is an access point to Little Bay de Noc Trail as well as a boardwalk to the Gladstone Lighthouse and a paved path that crosses to a small island where you can picnic or catch some shade and beautiful scenery from the pavilion.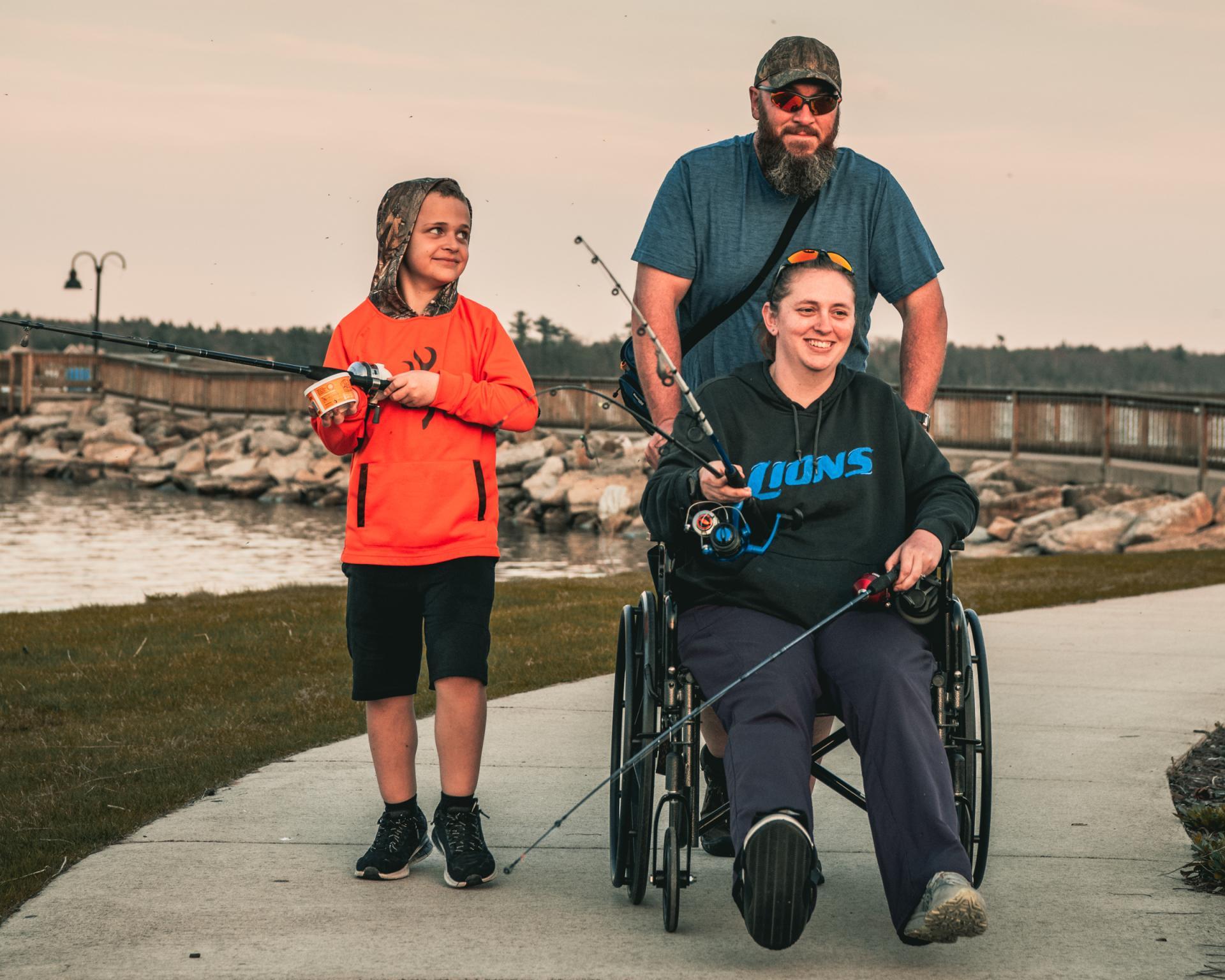 Explore indoors our local history, the arts and theater
Bay College in Escanaba offers three different art galleries to view the creativity of students and locals. Gallery access is currently not available but check in the fall for updates on the lifting of COVID-19 restrictions.
William Bonifas Fine Arts Center in Escanaba is a U.P. destination for art, live music, theater and classes. Access to the art gallery is free and new exhibits are showcased throughout the year.  
Webster Marble: Inventing the Outdoors Museum is one of Escanaba's newest museums. The exhibits pay tribute to the ingenuity and entrepreneurship of Webster Marble and the tools his company created to outfit explorers such as Robert Perry, Teddy Roosevelt and Charles Lindbergh for their history-changing adventures. As you will discover, Marble held more than 60 patents for outdoor products that were (and still are) used around the globe. 
Upper Peninsula Veterans Museum in Escanaba just opened this past July. Be one of the first to see the exhibits that recount the story of the men and women from across the U.P. that made sacrifices to ensure our freedom. You will learn about their uncommon valor, see artifacts, read their letters home and diaries as well as see other materials from their years of service. 
Hungry or thirsty? We specialize in good eats served in welcoming indoor and outdoor settings.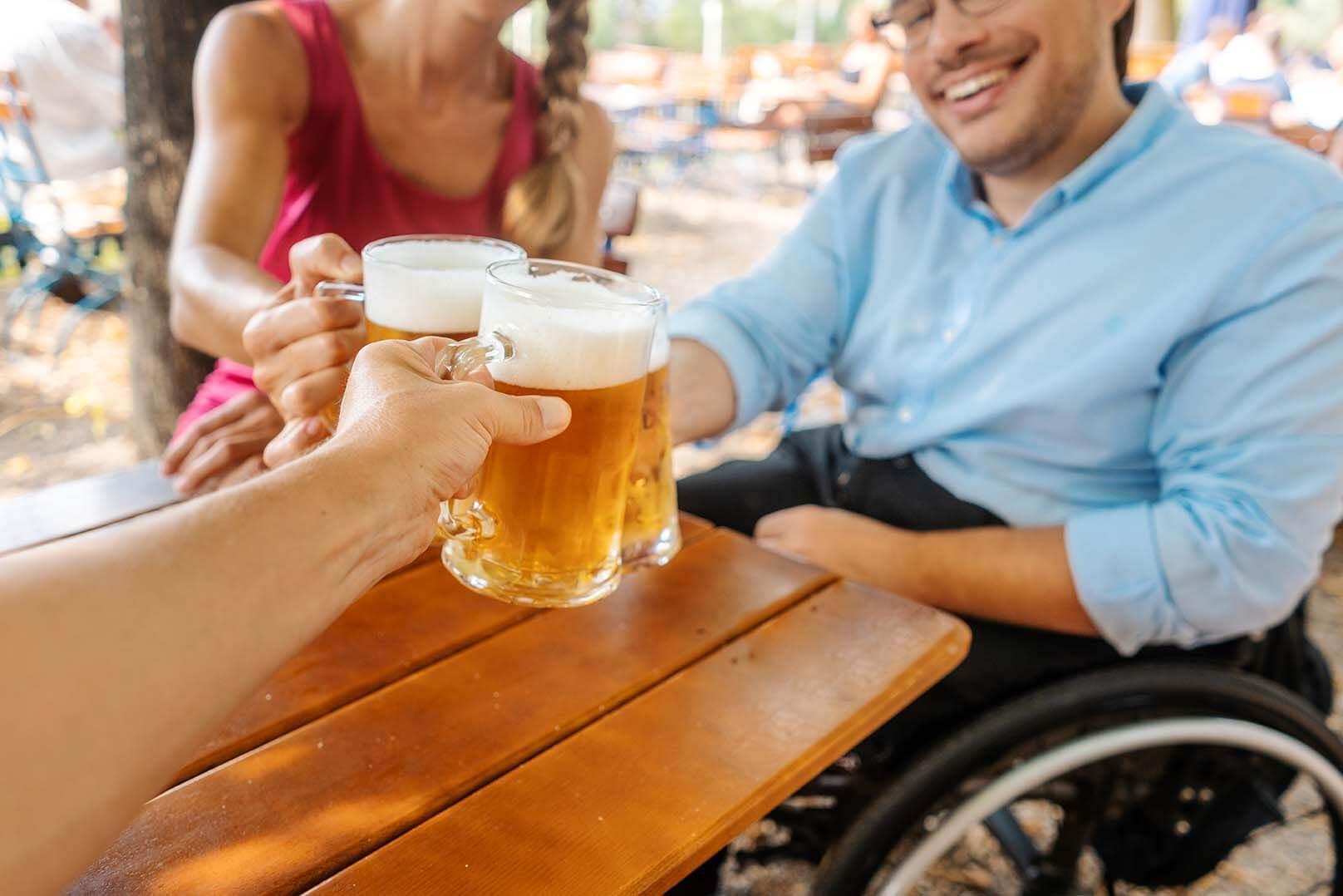 With extremely rare exceptions, our restaurants, pubs, breweries, wineries and sweets destinations are accessible. Choose your place to eat here. 
Rest up for more outdoor or indoor discoveries tomorrow. 
Our lodgings have designed rooms specifically for your mobility needs as well. Individual properties offer everything from close-by parking, accessible front desks, 32"-wide guest room doors, TTY devices, TVs with closed captions and accessible business centers. They offer a warm welcome to your service animal, too! When you make reservations, ask what amenities are available specifically for your needs. 
We look forward to you pulling into one of our handicapped parking spaces soon and coming back often! Contact us if you have specific accessibility questions.