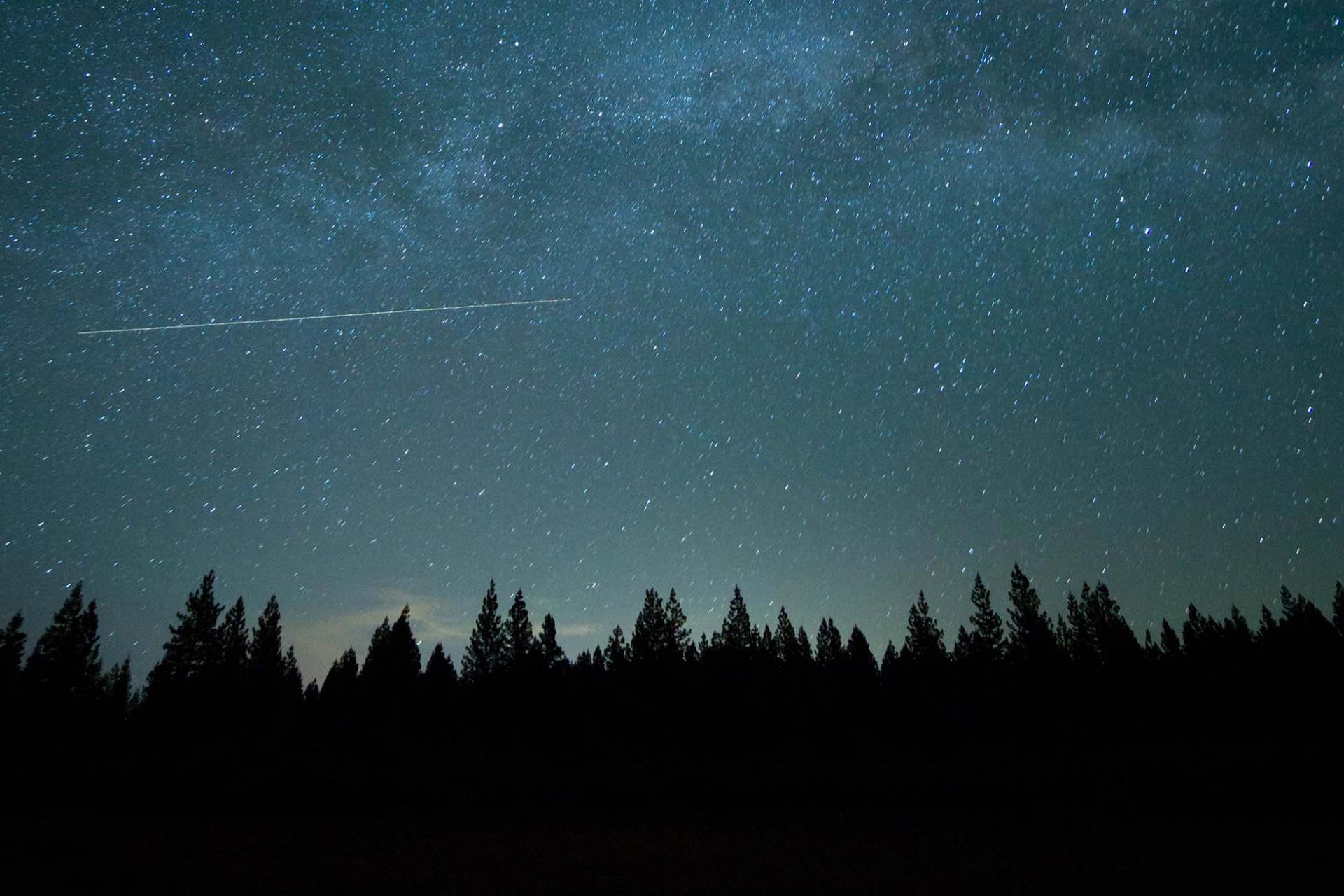 Where to go stargazing in Escanaba, Michigan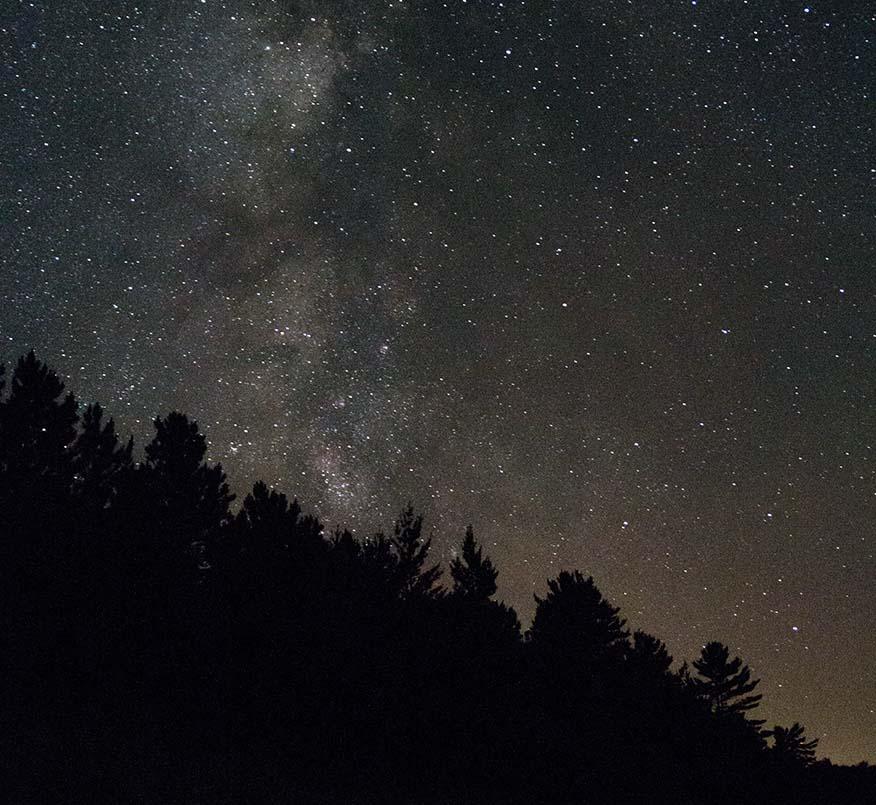 A trip to the Bays de Noc shouldn't be limited to daylight, especially when dark skies freckled with twinkling, bright stars and an occasional colorful Northern Lights spectacular await! We admit, everywhere is perfect for stargazing in Escanaba, but we're highlighting some of our favorites for you. Read below to find more information about our top four destinations to catch the night sky's best show!
Ludington Park stargazing
This mile-long park is located along Lake Michigan's Little Bay de Noc. Fill your day playing disc golf, swimming or paddling along the beach and biking to and from Aronson Island. Pack a picnic dinner to enjoy as the sun starts setting. Then the real show begins with stars above and the sound of the Lake lapping at the shoreline. Pick out constellations while laying on blankets under the night sky until 11 p.m. 
Peninsula Point Lighthouse and Picnic Area
stargazing
Overlooking the water, this 40-foot lighthouse tower is no longer active, and hasn't been since the light went out for the last time in 1936. The USDA Forest Service operates the grounds as a picnic area, with 10 tables and grills on the lawns surrounding the tower. Pit toilets are available, as well as drinking water.
The structure being inactive is actually to your benefit as it reduces light pollution, making the tower a perfect stargazing platform. It's an easy climb on a circular staircase to a beautiful view from the platform at the top. The spectacular panorama of Lake Michigan is unparalleled! 
Sac Bay Beach stargazing
Sac Bay Beach, located near Garden, offers a quaint spot that is fairly secluded. The shoreline is dependent on the year, but it is usually pretty modest. However, this is a great place to swim for the kiddos during the summer days before a night of stargazing with beautiful views of the cedar-lined coast as you walk the shore. It is a bit of a drive, so pack water and a snack. But no hike is necessary as it's just steps from the parking lot. 
Fayette Historic State Park & Townsite
stargazing 
You don't have to travel far in Michigan's Upper Peninsula to see how proudly we preserve and share our amazing history with generation after generation. One of the nation's premier historic company townsites is found at the Garden Peninsula's tip in Fayette Historic State Park. This iron smelting boomtown-gone-bust's storied past is a beautiful backdrop for stargazing until they close to the public at 10 p.m. Depending on the time of year, that is plenty of time to catch some twinkling stars over the historic buildings. 
Seasonal modern campsites, boat slips, and a year-round lodge are available at Fayette Historic State Park. Campsite and marina reservations can be made up to six months in advance online at www.midnrreservations.com or Mon-Fri: 8 a.m.–8 p.m., or Sat-Sun: 9 a.m.–5 p.m. by calling 800-447-2757. If you camp there, that's even more night sky showtime! 
Plan your stargazing trip to Escanaba
Bring your cameras along, wear some layers and have a blanket to lay on as you gaze upward! Stargazing in Escanaba is one show that is available all year long and you don't want to miss it — no show is like the others. Plan your trip to Escanaba today!