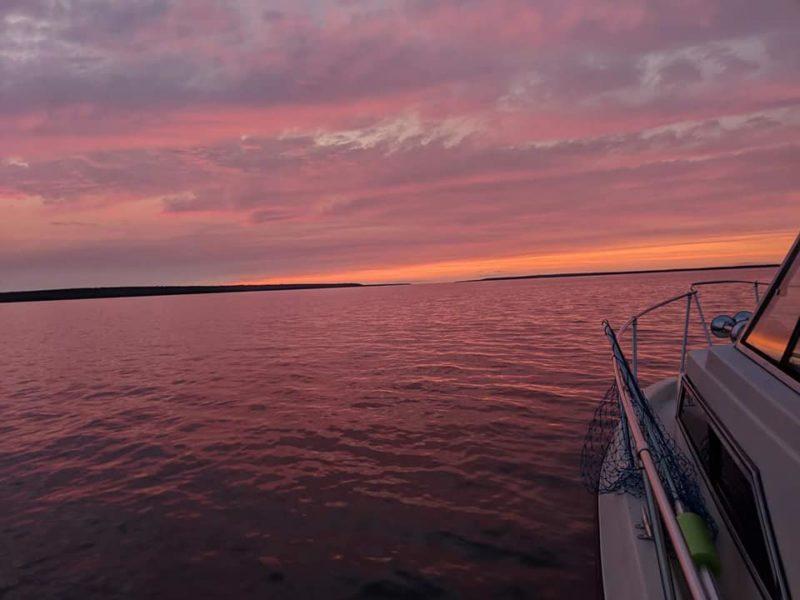 Fishing
THE WALLEYE CAPITAL OF THE WORLD
If we are known for anything, it's for having some of the best fishing. We are proud to boast the most coast with our fresh bays, but our inland water is also spectacular featuring some great places to drop the line. Trophy sized fish are waiting for you underneath the water! Check out the bottom of the page for our local guides that can guarantee the most out of your fishing trip and boat access sites!
Carefully managed and protected throughout the years, the Bays de Noc has emerged as one of the best freshwater fishing locations in the United States. The area has undergone an aggressive fish planting in the past three years, with more than 20,000 fish planted to sustain the fishery. Professional fishing tournaments such as the Cabela's Masters Walleye Circuit, the In-Fisherman Professional Walleye Trail, the FLW Walleye League Championships, the FLW Bass Series, and B.A.S.S Tournament Series, all have held professional competitions on the Bays.
Accessing our abundant waters is extremely easy with multiple sites throughout the county. Permits are required and are available at the launch sites. Please be aware that weather conditions can change quickly on the big water. Make sure you are aware of weather conditions and have the proper safety equipment.
FISHING REGULATIONS
Contact your nearest Michigan Department of Natural Resources office for the latest Michigan Fishing Guide. Rules are effective April 1. 
A fishing license is required for all persons who have reached their 17th birthday, including those serving in the Armed Forces. Michigan residents with a 100% V.A. disability benefit or who are legally blind are entitled to purchase a Senior Resident Annual license. 
Persons with mental impairments and residents of a home for the aged may fish without a license if they are a member of a group and accompanied by one or more adults who possess a permit issued by the DNR. 
You must purchase a fishing license if you are 17 years of age or older to fish. If you are under 17, you may fish without a license, but you are required to observe all fishing rules and regulations. Any adult actively assisting a minor who does not have a license must have a fishing license. Please note, a license is required when targeting fish, amphibians, crustaceans, and reptiles. 
Michigan's annual fishing license is valid from March 1 of a given year through March 31 of the following year.DNR Sportcard $1.00. 
A DNR Sportcard is issued to non-residents, minors, or any individual that does not have a valid Michigan Driver's license or State I.D.
ALL-SPECIES FISHING LICENSES
Resident Annual $26.00*
Nonresident Annual $76.00*
Senior Annual (Residents 65 or older or Residents who are legally blind – see p. 6) $11.00*
24-hour (Resident or Nonresident) $10.00
72-hour (Resident or Nonresident) $30.00
Fish with the best:
Charter:
LITTLE BAY DE NOC BOAT ACCESS:
RAPID RIVER:
Take me to Rapid River Boat Launch
GLADSTONE/KIPLING:
 Take me to Gladstone Harbor Boat Launch 
 Take me to Kipling Boat Launch
ESCANABA:
Take me to Ludington Park Boat Launch
Take me to North Shore Boat Launch
FORD RIVER:
Take me to Ford River Boat Launch
BIG BAY DE NOC BOAT ACCESS:
GARDEN:
Before you head out on your adventure, check out the current weather.