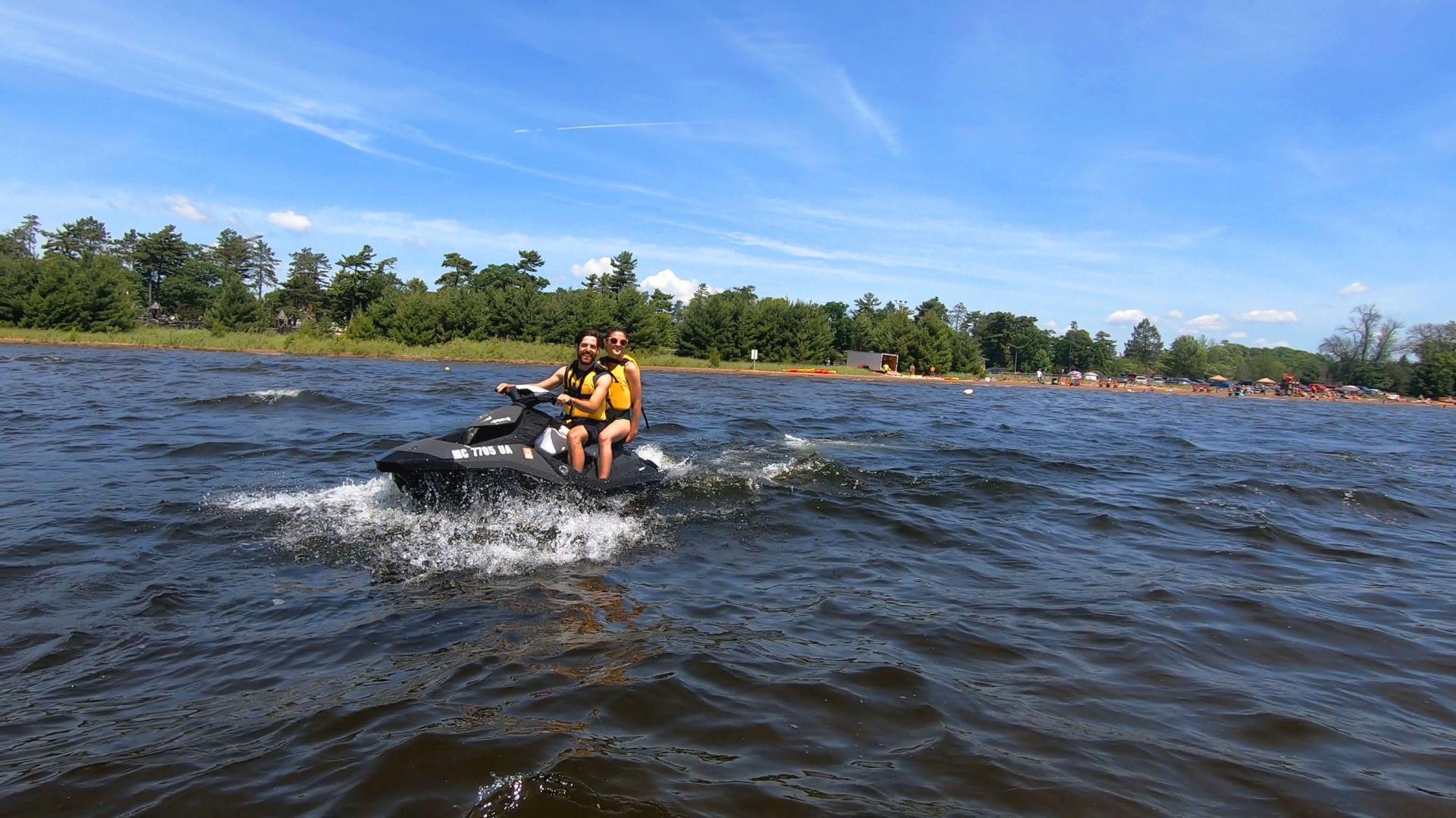 Watersports near Escanaba
The Bays de Noc is one of the best places to experience Lake Michigan. There's much to discover along our waterways from lighthouses to secluded beaches and a tucked-away waterfront ghost town. Our warm freshwater makes it easy to spend the day afloat in so many different ways! Check out this page for different activities and look at the bottom for access locations to launch from.
Kayaking
You've never met somewhere more destined for kayaking. With several protected harbors on Little and Big Bays de Noc, our coastal paradise is every paddler's dream. Check out some of the best locations for kayaking in Escanaba, Michigan, below. While each offers a gorgeous view and peaceful recreation, some locations also add in some history on your visit.
Boating
From sailing to yachting, the Bays de Noc is a great location for boaters. There are several slips in the area available for transient boaters, and our harbors are a short distance from downtown locations. Our closely-knit communities make it easy to take day trips to several different locations. Plus, you get to explore one of the Great Lakes when you bring your boat here. This page has everything you need to know about boating on Lake Michigan near Escanaba. Have fun exploring our waters!
Fishing
If we are known for anything, it's for having some of the best fishing. We are proud to boast the most coast with our fresh bays, but our inland water is also spectacular, featuring some great places to drop the line. Trophy sized fish are waiting for you underneath the water!
RIVERS
Take a quick tour of some of the winding waterways that flow through Delta County into the Little Bay de Noc of Lake Michigan. Over 200 miles of coastline along Lake Michigan is fed by many freshwater streams that flow into the Big and Little Bays de Noc. Hike, fish, kayak and cool off in one of these or the many other rivers that flow through the Escanaba area.