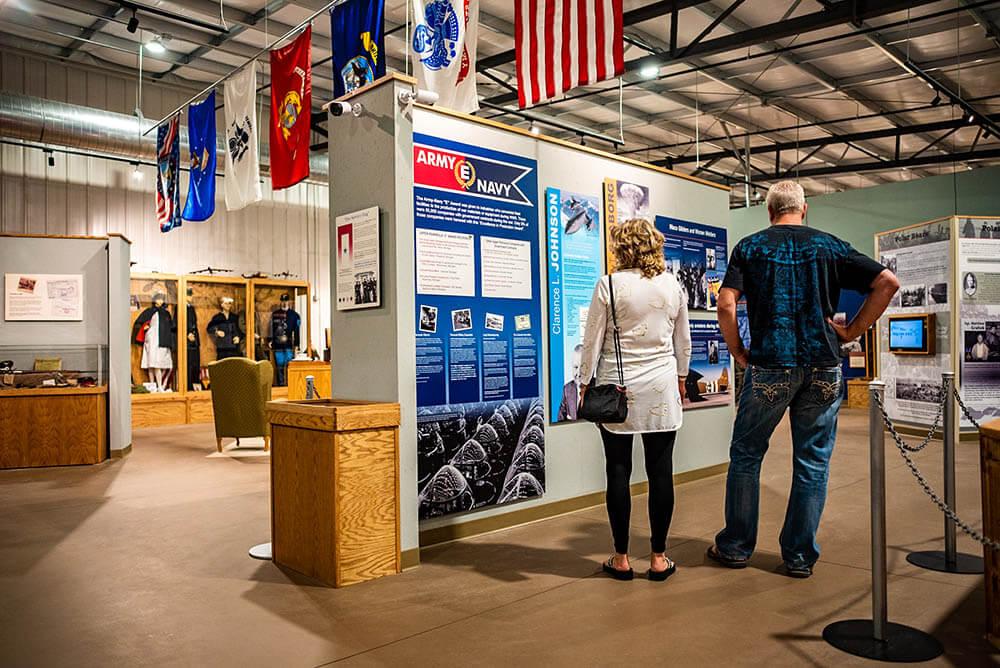 U.P. Military Museum
1001 N. Lincoln Road
Escanaba MI, 49829
Directions
Hours and Admission
Monday-Friday, 8 a.m.-4 p.m. | FREE, donations welcome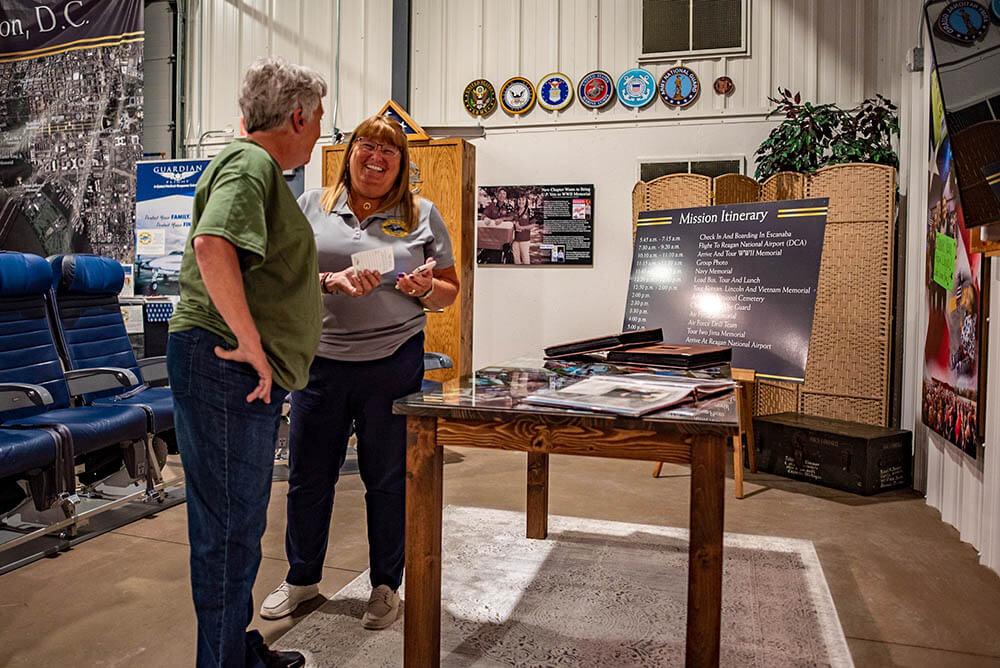 Our newest history museum pays tribute to the U.P. men and women who ensured our freedom 
One of the newest history museums in the Upper Peninsula (circa July 2021) is the only space dedicated to recounting the stories of veterans from across the entire Upper Peninsula. For nearly two centuries, men and women from the U.P. have served our nation, both in the armed forces and as civilians, to keep our country the land of the free. As you explore this collection of artifacts dating back to the U.S. Civil War, the memorabilia, letters home and diaries will stir your heart. 
Designed with the three-second rule, these displays draw all ages into the stories
Curator Ann Miller knew when they designed the museum exhibits, they had to capture the imagination and interests of young and old within three seconds.
"We use bright colors, dramatic scenes and storytelling techniques that hook visitors in those first few seconds," said Miller. "Once you are engaged you will stay on to learn more. Each display will enrich your understanding and gratitude for our veterans and our communities across the U.P. 
"Bring your children and grandchildren and you will see the three-second rule at work! This museum will lead to some meaningful conversations."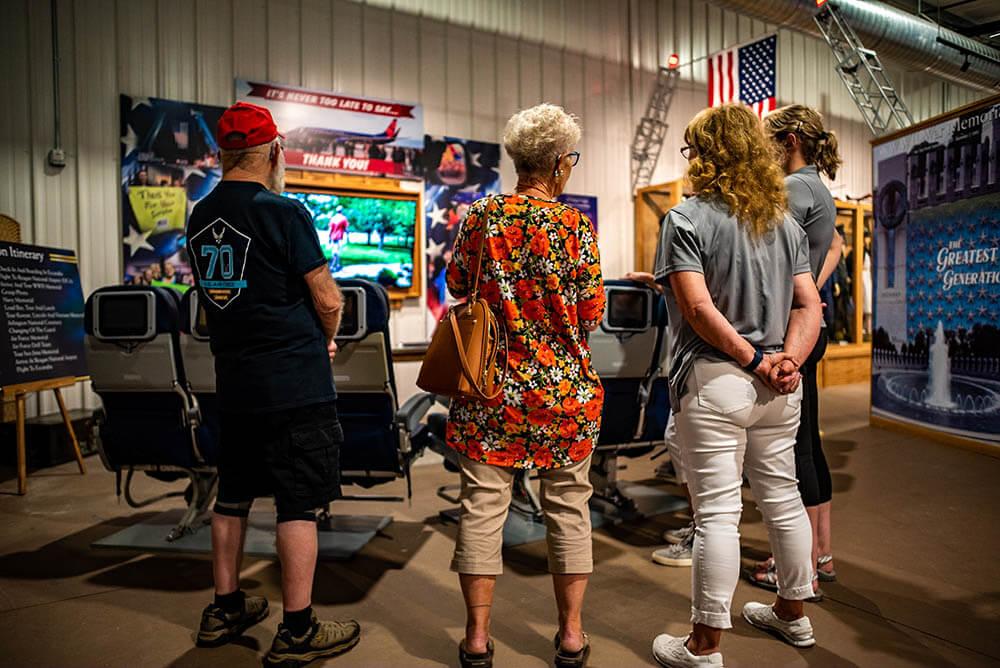 What you will see
Tours of the museum are self-guided so you can enjoy it at your own pace. You will learn how vital the Soo Locks were to arming our troops in the Civil War and Spanish American War and the brave U.P. men who fought in both. Discover the valiant war efforts of horses, mules, donkeys and dogs in World War I. How they protected the Soo Locks from dive plane attacks during World War II. Hear about the pilot training that took place on Lake Michigan during World War II, including the future President H.W. Bush. 
Learn, too, about the rarely told stories of the U.P.'s Native American military members, including the sharpshooters during the Civil War, the Polar Bears and Hello Girls during World War I and the Fly Girls and U.P. families that sacrificed during World War II.
This is also the place to learn about the Upper Peninsula Honor Flight that started in Delta County, as well as tributes to our U.P. veterans who have served in our modern-day military efforts to preserve freedom and democracy. If you lived through any of this history, when you visit this museum, it will bring on a flood of memories. 

How you can pay tribute to our U.P. veterans
Through the generosity of the John and Melissa Besse Foundation, community businesses and people across the U.P., the U.P. Military Museum is free to all visitors. However, there is an ongoing need for donations to pay for monthly utilities and special events throughout the year such as Veterans Day, Pearl Harbor Day, Holocaust remembrance and more. Please make your checks out to the U.P. State Fair Fund with a memo for the U.P. Military Museum and mail it to: U.P. Military Museum, 1001 N Lincoln Road, Escanaba, MI 49829.
If you wish to make artifact donations, please contact Ann Miller, curator, to discuss your gift at 906-786-2192. The museum is looking to expand its U.S. Civil War and Spanish American war memorabilia, especially from U.P. family collections. However, there is not a need for military uniforms from any of the wars represented in the museum. 
Perhaps the greatest thing you can do to help is to bring your family and friends to the museum and then thank those that have served and are serving today.
Visit Website