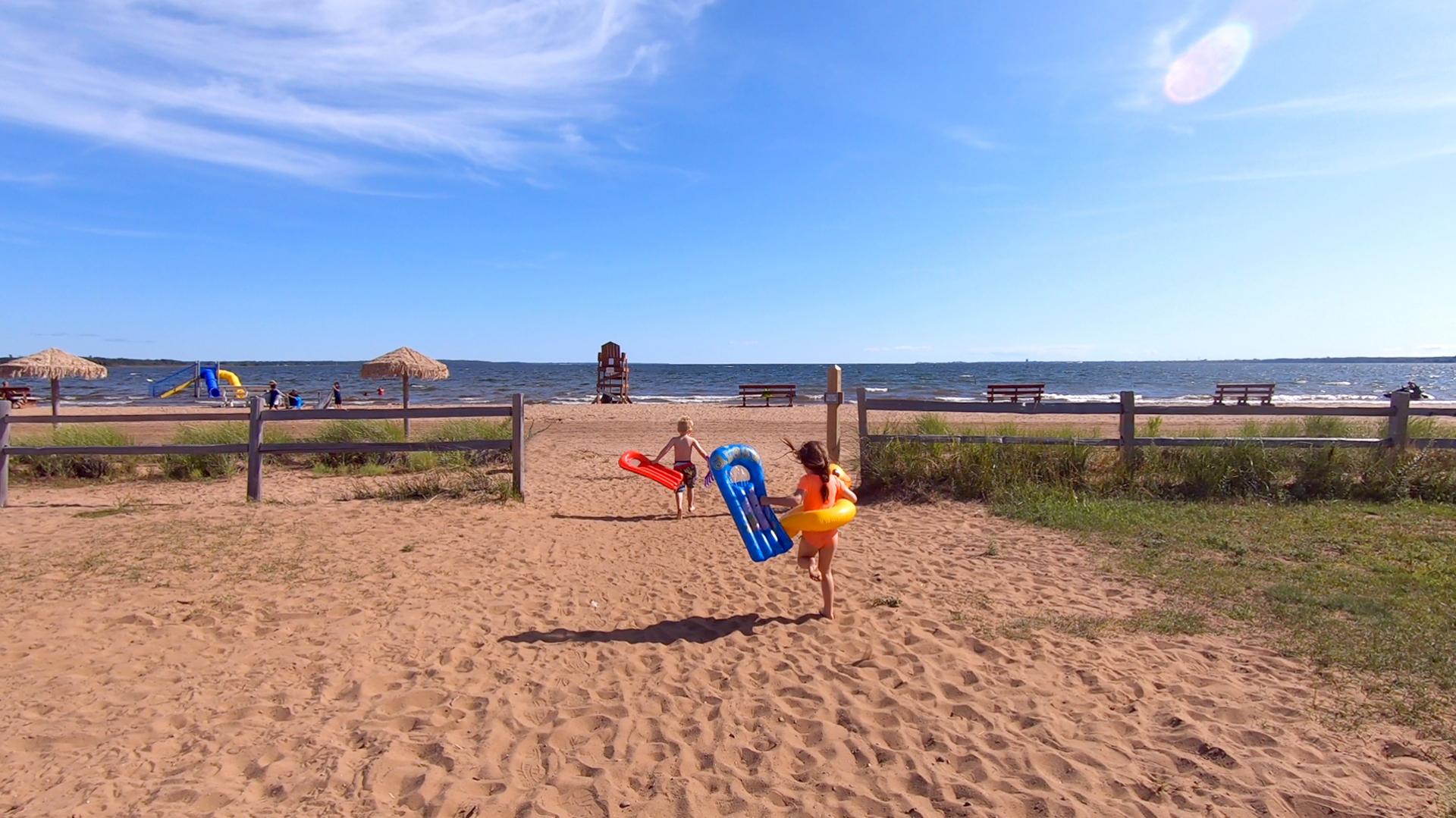 Family Fun
A trip to Delta County is sure to win over the entire family! We have all the quick insights best to equip you for your family vacation in any season. See you and the family soon! 
SUMMER
Beaches
Our beaches are the perfect way to spend the day swimming or relaxing. There are several beaches in the Bays de Noc area, and they each offer something different. Gladstone Beach and Escanaba Beach have lighthouses nearby, parks in walking distance, and lifeguards on duty if you're looking for more to do. Gladstone also has a slide in the water for all kids at heart. Looking for more privacy? Head to the hidden beach outside Escanaba at Portage Point. Don't forget your sunscreen!
Bike Rentals 
Visit the Escanaba Marina to ride these bikes for the day at no cost. That's right. Free! Ride around our beautiful lakeshore or wander downtown to check out some of the local shops! 
Escanaba Marina Office Hours: 7 am-9 pm, 7 days a week.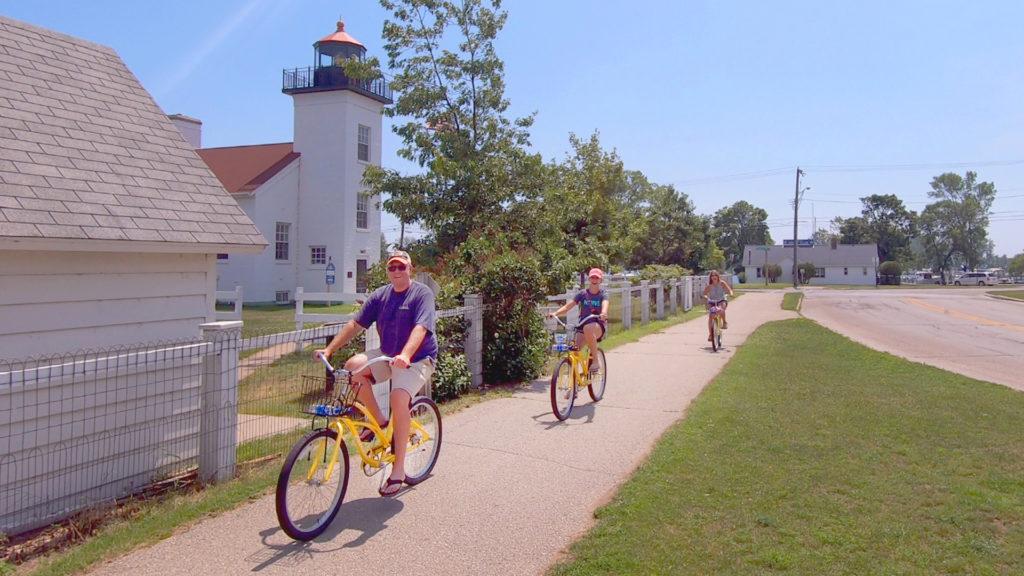 Fishing 
Check out our Fishing Page to get an idea why the Bays de Noc area is every fisherman's favorite secret spot– shhh, you didn't hear it from us. Fishing the bays and rivers is the best way to enjoy the scenery. Several fishing guides in the area are ready to show beginners their newest favorite hobby or experts the best fishing spots. Fish on!
State Parks 
Fayette Historic State Park is a must-see for the family. This well-maintained 19-century townsite is a top destination unlike any other in the Upper Peninsula. If you're a Michigan resident, you can buy your recreation passport through the secretary when renewing your license for $12.
Take me to Fayette Historic State Park!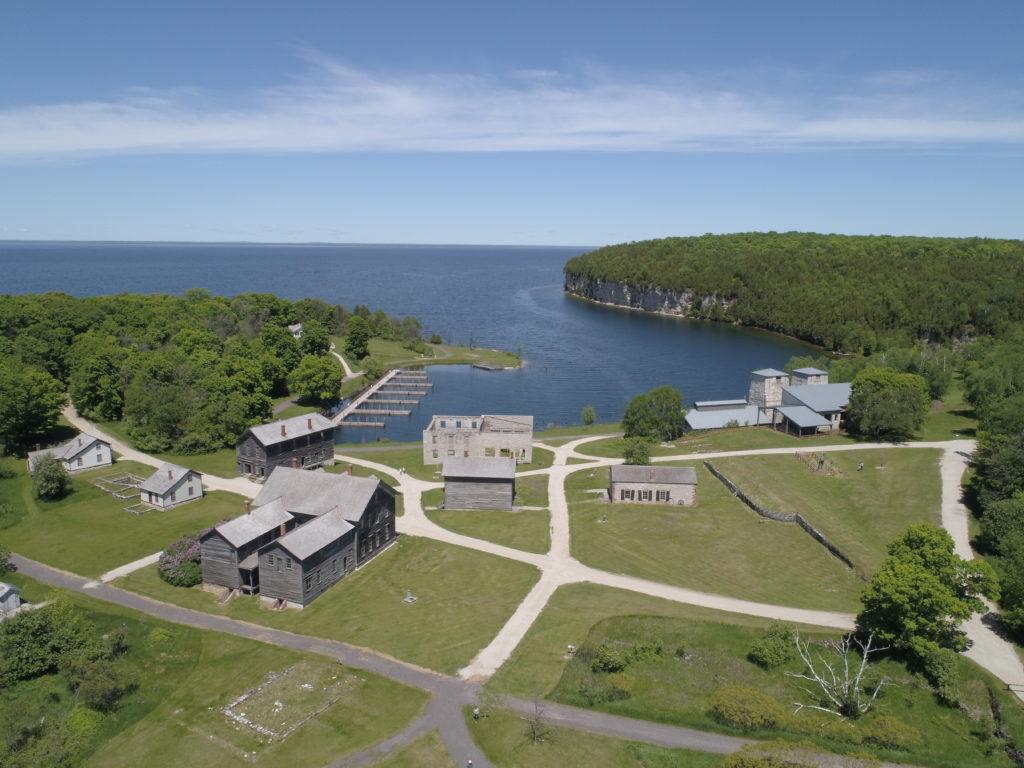 Camping 
Check out our Camping Page to find your next campsite. We're lucky to have the Hiawatha National Forest in our backyard with endless camping opportunities and locations closer to town with more amenities. 
Sunflower Field 
Hall Farms Sunflower Field in Rock, Michigan, has gained popularity as a unique family experience. You can walk among acres of bloomed sunflower fields and pick your own. The owners are kind enough to let people in at no cost, although donations are greatly appreciated. This spot is perfect for the photographer in the family or, better yet, paints the ideal scene for your family Christmas card. Sunflowers usually bloom during the month of August but check their Facebook Page for updates.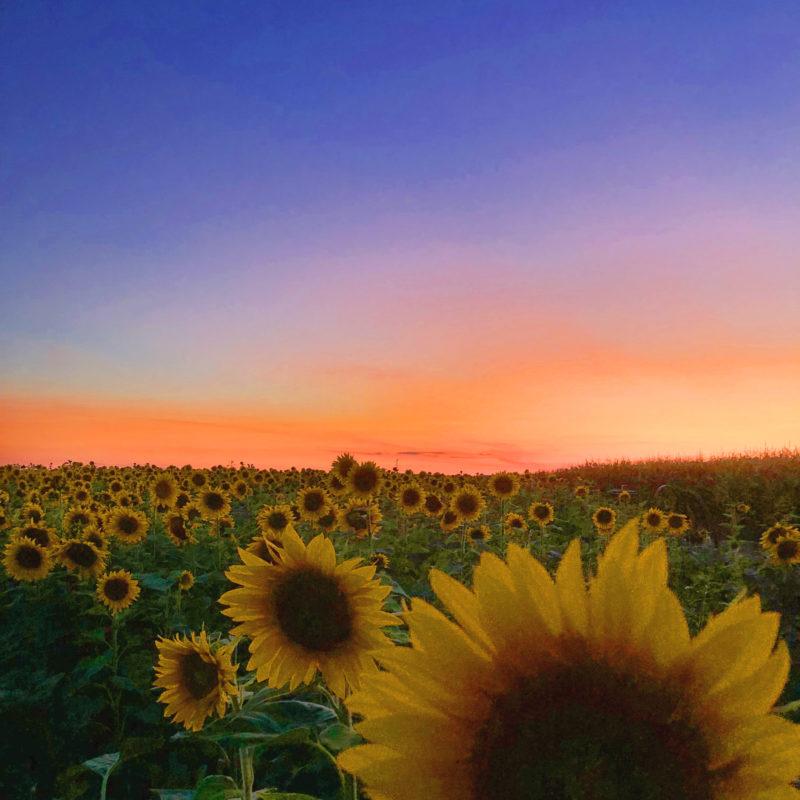 U.P. State Fair 
The U.P. State Fair is an annual summer event that just keeps growing in numbers. There are a ton of different activities for the family, such as concerts, animal exhibits, a car show, and a carnival. Each year new events are offered. Tip: you can camp at the fairgrounds to be close to the action, and if you buy a weekly pass, you can save some cash. Also, kids 5 and under are free. Check out their website to learn more. 
Take me to U.P. State Fairgrounds!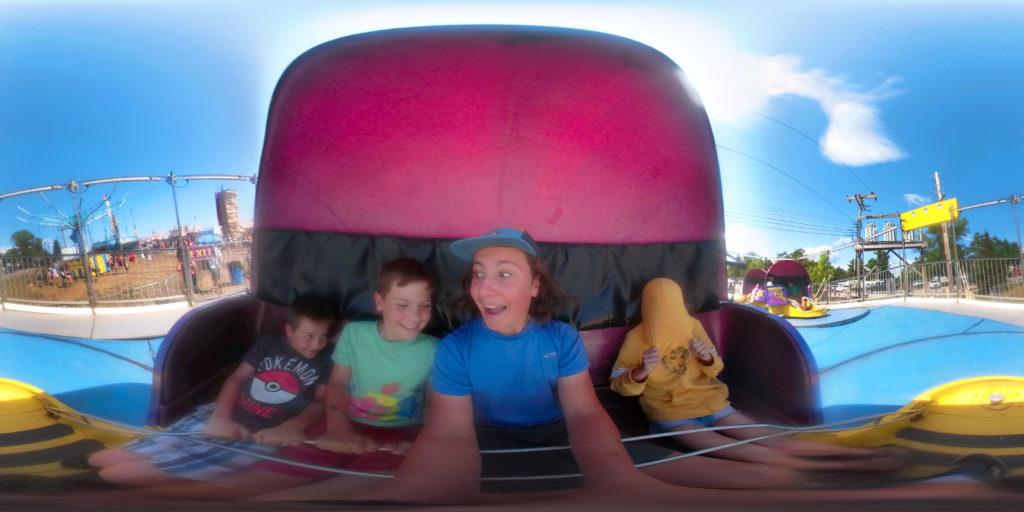 Winter
The John & Melissa Besse Sports Park takes traditional tubing to the next level making it a family favorite winter event. There are 3 different tracks to ride, the ability to hit the hill as a single unit with tubes linked together, and a return lift to get you back to the start line. Once you try it, you'll be hooked. This sports park offers beginner and intermediate skiing with a snowboard terrain park and a 1/2 pipe. For hours and other information, visit their webpage. 
Take me to John & Melissa Besse Sports Park!
Snowshoe Rentals 
Tired of being cooped up inside? Take the family to one of our many snowshoe trails in the Upper Peninsula. The Escanaba Civic Center offers free snowshoe rentals for 24 hours, so no trail is left untouched. This is an excellent opportunity to get out and enjoy the winter months. Just head over to this location and fill out a form, and hit the trails! 
Escanaba Civic Center Hours: Monday- Friday, 7:30 am-4 pm
Take me to Escanaba Civic Center!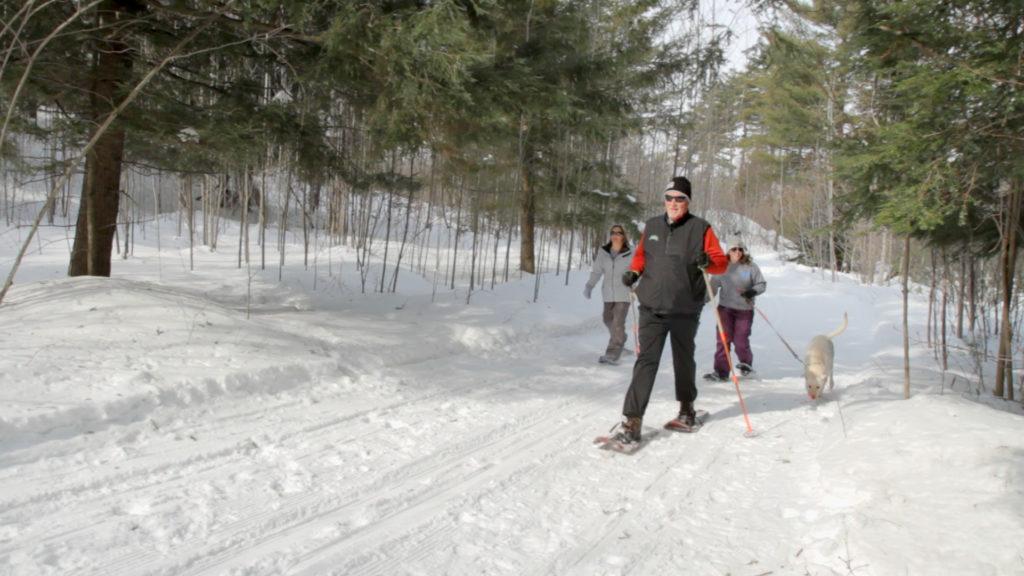 Eben Ice Caves 
The Eben Ice Caves are a perfect opportunity to embrace the Upper Peninsulas winter wonderland. Walk-in and between these huge ice sicles! This makes for the most unique winter adventure. Ice cleats or snowshoes are highly recommended. Check their Facebook Page before your trip to make sure the caves have formed. This land is private but is open to the public, so please be courteous so everyone can continue enjoying this unique landmark! 
Ice Fishing 
If you're new to ice fishing, it is an unforgettable way to spend the day and a memory the kiddos won't forget. Check out our Ice Fishing Page to learn everything you need to know for a safe and fun experience. Ice Fishing guides are a great option to increase your likelihood of a catch.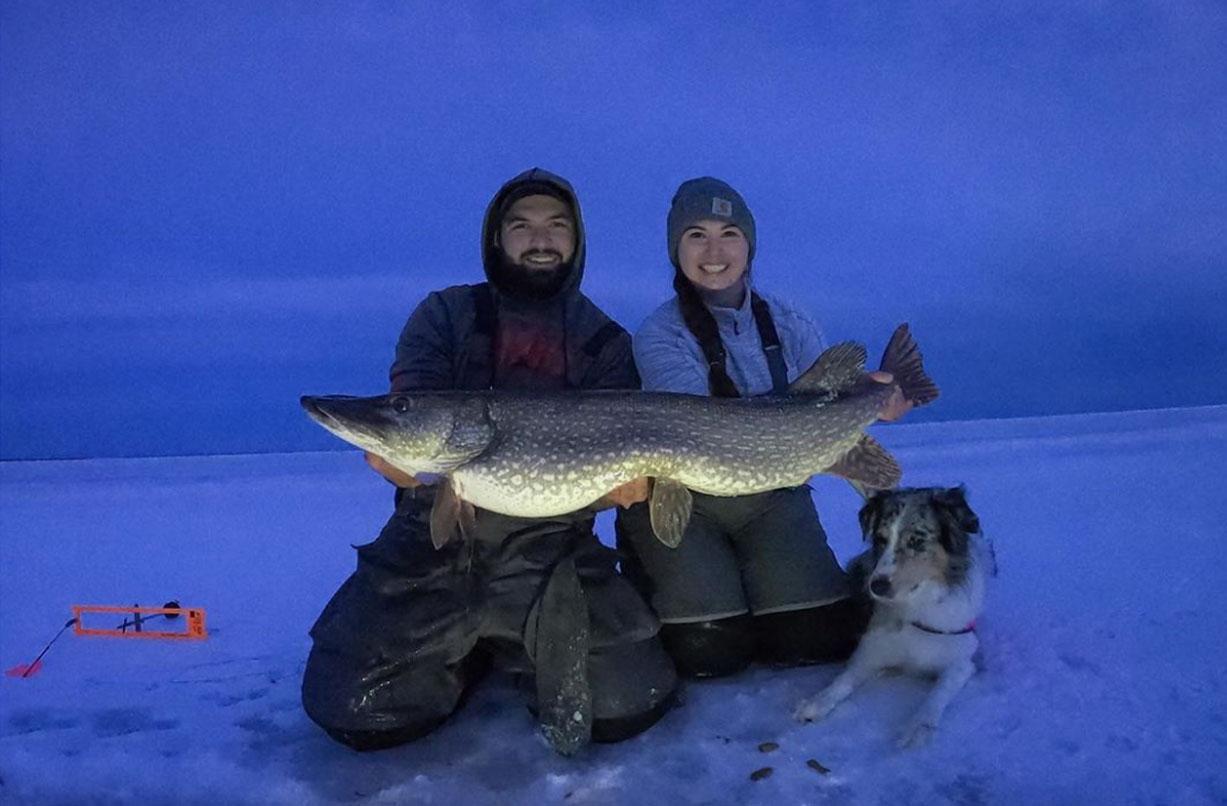 Photo by: @findingfish906
Ice Skating 
The Wells Sports Complex in Escanaba offers open skating and rentals sure to fit every foot in the family! This indoor facility is a great way to try something new with the family at an affordable price. Admission and rentals are only $10. Check their Facebook Page for hours and when open skate is available. 
Take me to Wells Sports Complex!
Ice Races 
This is family entertainment that you simply can't get on television. Watch as bikes, quads, and side by sides race around on the ice. It's also perfect for a family-friendly budget with only a $5 donation fee. Happening every Sunday in the winter at 1 p.m. Check their Facebook Page for more information!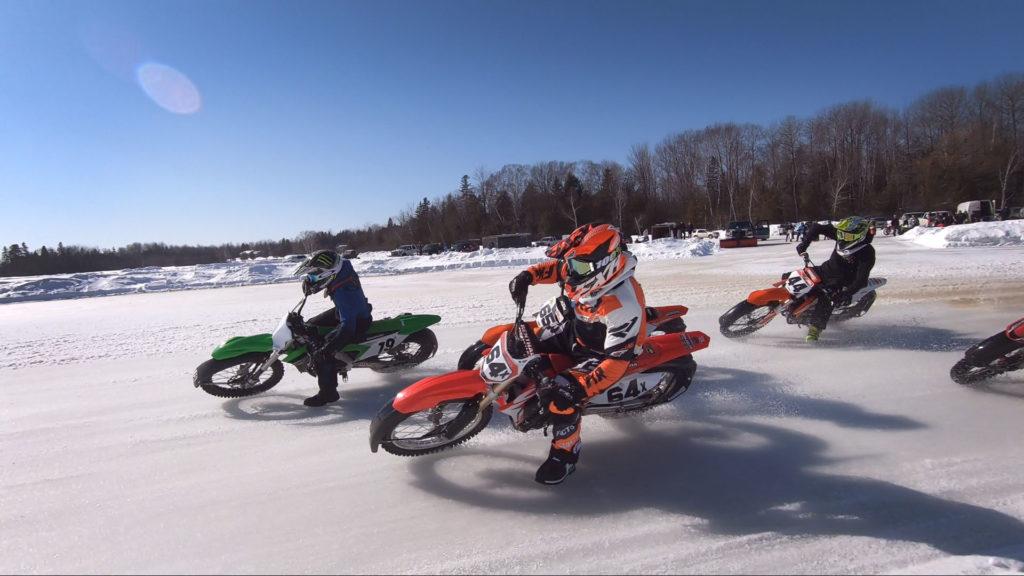 Fall
Corn Mazes 
Challenge your family to a corn maze this fall. Delta County has multiple mazes to choose from, and gorgeous sunflower farms still in bloom. Check out the bottom of our Fall Favorites page to see what corn mazes are nearby.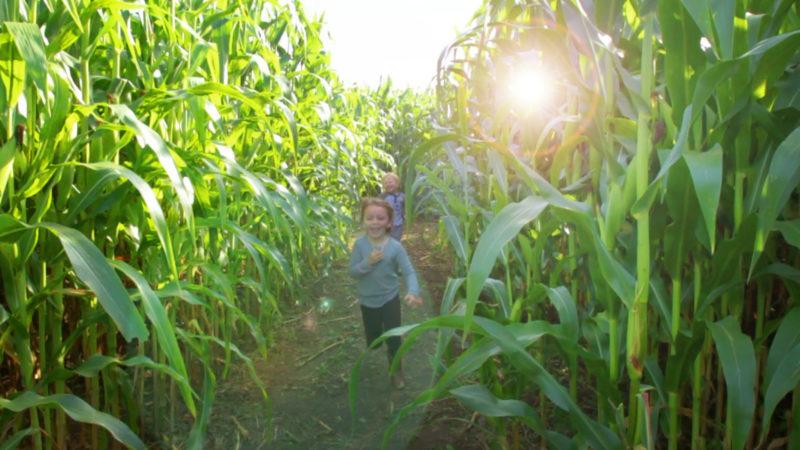 Farmers Market 
Explore one of our three farmer's markets. These farmers markets offer a wide variety of veggies and fruits, and baked goods. It's a great opportunity to get a better sense of the area and what it has to offer! 
Fall Color Tour 
We love fall. There is no shame in taking a day to drive around and enjoy the fall colors. Check out our Fall Color Tour page to get some ideas of routes you want to take to see the most colors!
Monarch Butterflies 
Not everyone knows that Delta County is home to one of the best viewing spots for the Monarch Butterfly Migration. This is a free activity and something that not everyone gets to see.
SPRING 
Maple Syrup Tapping 
If you want an educational experience for your kids during late winter and spring, look no further. Learn how maple syrup is made in real-time. Visit the Olson Bros. Sugar Bush in Bark River to try tapping a tree for yourself or watch how to make 100% natural maple syrup. This is a great way to keep the kids entertained while teaching them how much work goes into the things they enjoy daily. For more info, visit their Facebook Page. 
Take me to Olson Bros. Sugar Bush!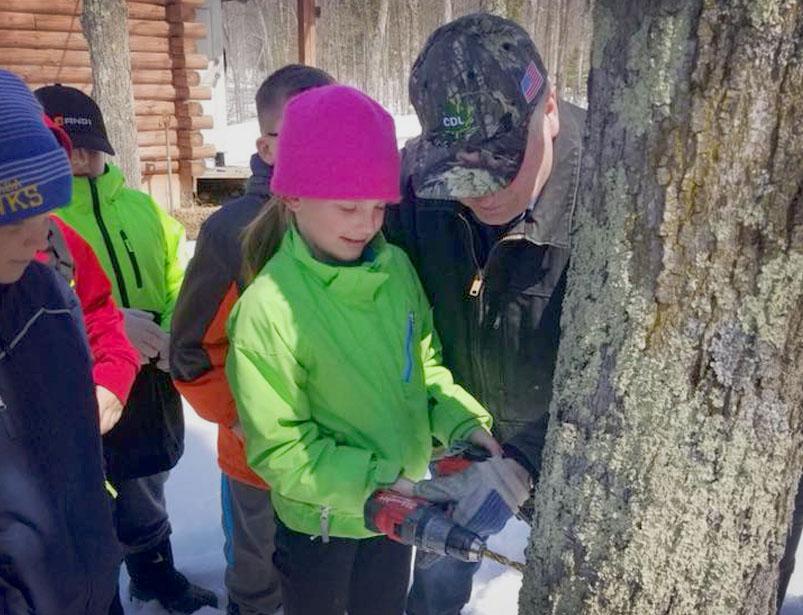 Museums 
Tour Delta counties museums. Dive deep into Delta County History at the Delta County Historical Society Museum. Is the family a fan of the outdoors? The Webster Marbles: Inventing the Outdoors Museum is a must-see. The William Bonifas Arts Center features a galley and often has exhibits available for viewing. 
Take me to Delta County Historical Society! 
Take me to Webster Marble Inventing the Outdoors Museum!
Take me to The William Bonifas Arts Center! 
Putt-Putt Golf 
The UPutt Family Fun Center, located in Escanaba, offers a black light mini-golf course themed after each of the Upper Peninsula's seasons. They also have an arcade featuring skee ball, air hockey, and basketball. Plus, budget-friendly snacks! For more info, visit their website. 
Take me to UPutt Family Fun Center!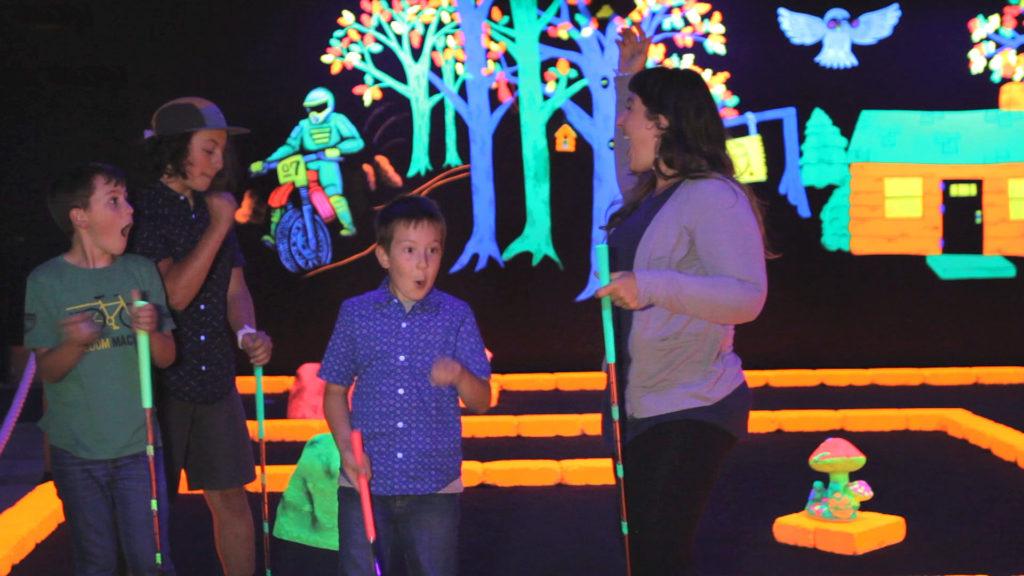 Bowling 
The Bowl-a-Rama in Escanaba is another fun spot for the family to visit. This retro bowling alley includes an arcade, grill, and adult bar. Tip: If you check their Facebook Page, you can catch some pretty good deals such as $1 bowling night. 
Similar Activities