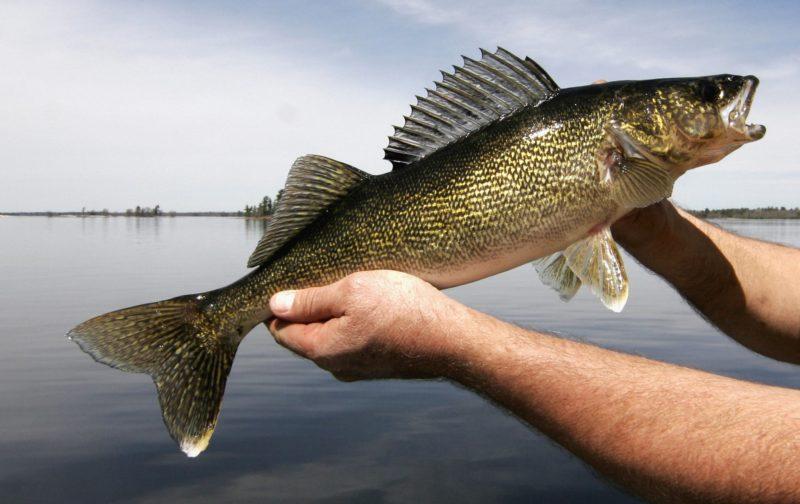 Wet your lines in the U.P.'s Walleye Capital starting May 15
Start reeling in the big ones! May 15 is opening day for walleye fishing season, and there's no better place for anglers to spend it than one of the best walleye fishing destinations — the Little and Big Bays de Noc. 
The Michigan D.N.R. estimates there are 400,000 walleye in Little Bay's 30,000 acres of water. In mid-to-late April, these fish spawn in the Escanaba River, Rapid River, Tacoosh River and the Whitefish River. The D.N.R. does an egg take at Rapid River — by the north end of the bay — using these eggs to stock Little and Big Bays de Noc on alternating years. The D.N.R.'s walleye population estimate is proof that anglers will find success fishing up here. 
Whether you're a beginner or an expert when it comes to walleyes, review these tips for the best places and practices come opening day: 
Fish in weeds and deeper, muddy water as the walleye can be easily startled. 
If you're fishing by boat, use a planer board to put space between you and your bait. You'll avoid spooking the walleye as easily. 
Walleye are light-sensitive so you'll have better luck fishing as it gets darker out. 
Big Bay de Noc is where you'll boast quality over quantity in your catch. 
If you're new to angling up here, check out a hydrographic map of the area first. Familiarize yourself with water depths and structures. 
We recommend the following lures in fire-tiger, blue/orange, silvers and anything purple: #18 Rapala, Thundersticks AJ series, Thunderstick DJ series, Rapala Deep Husky Jerk, and Smithwick Rattlin Rogue. 
Here are some popular spots to fish for walleye: Little Bay de Noc's north end from Gladstone to Rapid River, Little Bay de Noc's outer bay from Gladstone to Escanaba, Big Bay de Noc's north end near Fish Dam River, Big Bay de Noc Shoal and Round Island. For more locations and information on where to launch from, visit our walleye page. 
Walleye season runs from May 15th to March 15th. With the o-fish-al start of the season, we wish you luck this year! Tag #visitescananba when you post pictures for a chance to be featured on our Instagram. We can't wait to see what you catch.