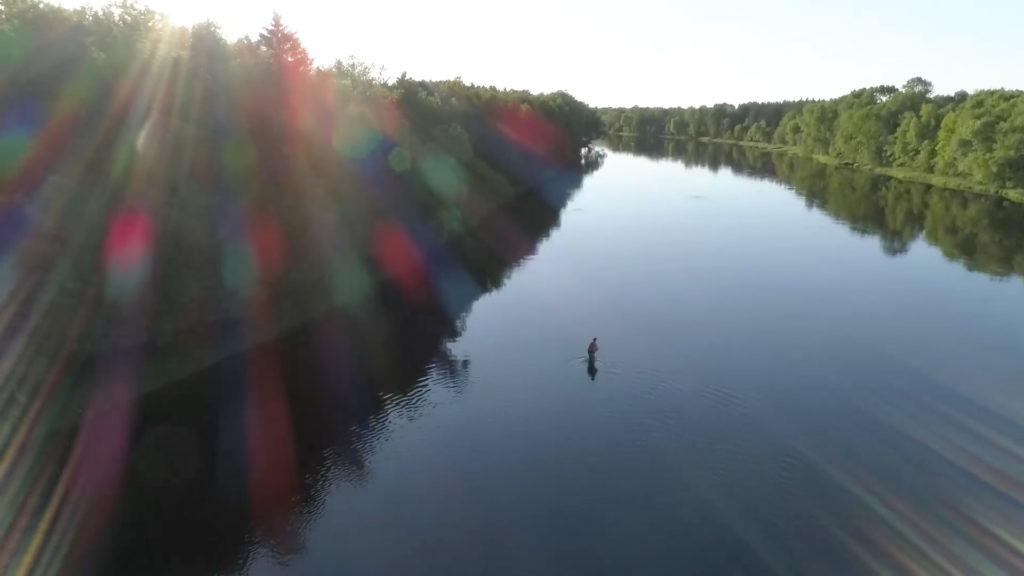 Salmon Fishing
SALMON FISHING
Imagine the thrill of fighting a fish for so long that your arms hurt. Or being back to the dock by 8 a.m. with a limit of tackle-busting, great-tasting King Salmon. Imagine the aroma of fresh salmon cooking on the grill in a bed of onions, lemon pepper, and butter. Hey, you don't have to imagine it; you can experience it. It's happening right now in the Bay de Noc area.
The salmon fishing in the Bay de Noc area usually gets going around the end of June and lasts up until the first part of September. At this time, the mature salmon start moving to their natal rivers and streams where they will spawn and die. Most of the salmon action in the Bay de Noc area takes place in two locations. The first area is from Escanaba south to the Ford River and just southeast of Big Bay de Noc in the Fairport area. Fairport lies at the Garden Peninsula's tip and is a beautiful area to visit even if you don't wet a line. Standard tactics apply when fishing for these giants of the Great Lakes. Downriggers and Dipsey Divers are the preferred methods to take spoons, flasher/fly combos, and plugs to the depths where the salmon lurk. Fish are usually caught in depth ranges from 60 to 150 feet of water. Early and late in the day are the best times to fish, but plenty of fish are caught all day long. If you don't have a boat, that's no problem. Salmon start migrating up area streams in the weeks after Labor Day, providing exceptional opportunities for the shore-bound angler. Rivers such as the Bark, Ford, Escanaba, Days, Whitefish, Fishdam, and Sturgeon all have good salmon runs and are open to fishing.
Those of you who have downriggers, set your lines up just as you would if you were fishing for salmon and use small salmon spoons about 30 feet behind your downrigger weight. A good speed is about 1.5 miles an hour. This tactic has proven to be an excellent way to catch salmon over the years.
Salmon fishing is also quite good in the waters south of Escanaba. Approximately six miles south of Escanaba is a navigational buoy known as the Ford River Can. This buoy marks the west side of the shipping channel. Trolling along this bank with spoons offers some exciting times. This fishery usually takes off during the middle of July and will last for about 6-8 weeks. Salmon can also be caught from the bank along the Escanaba Harbor entrance in late September and October.
Fish with the best:
Charter:
LITTLE BAY DE NOC BOAT ACCESS:
RAPID RIVER:
Take me to Rapid River Boat Launch
GLADSTONE/KIPLING:
Take me to Gladstone Harbor Boat Launch
Take me to Kipling Boat Launch
ESCANABA:
Take me to Ludington Park Boat Launch
Take me to North Shore Boat Launch
FORD RIVER:
Take me to Ford River Boat Launch
BIG BAY DE NOC BOAT ACCESS:
GARDEN:
Before you head out on your adventure, check out the current weather.