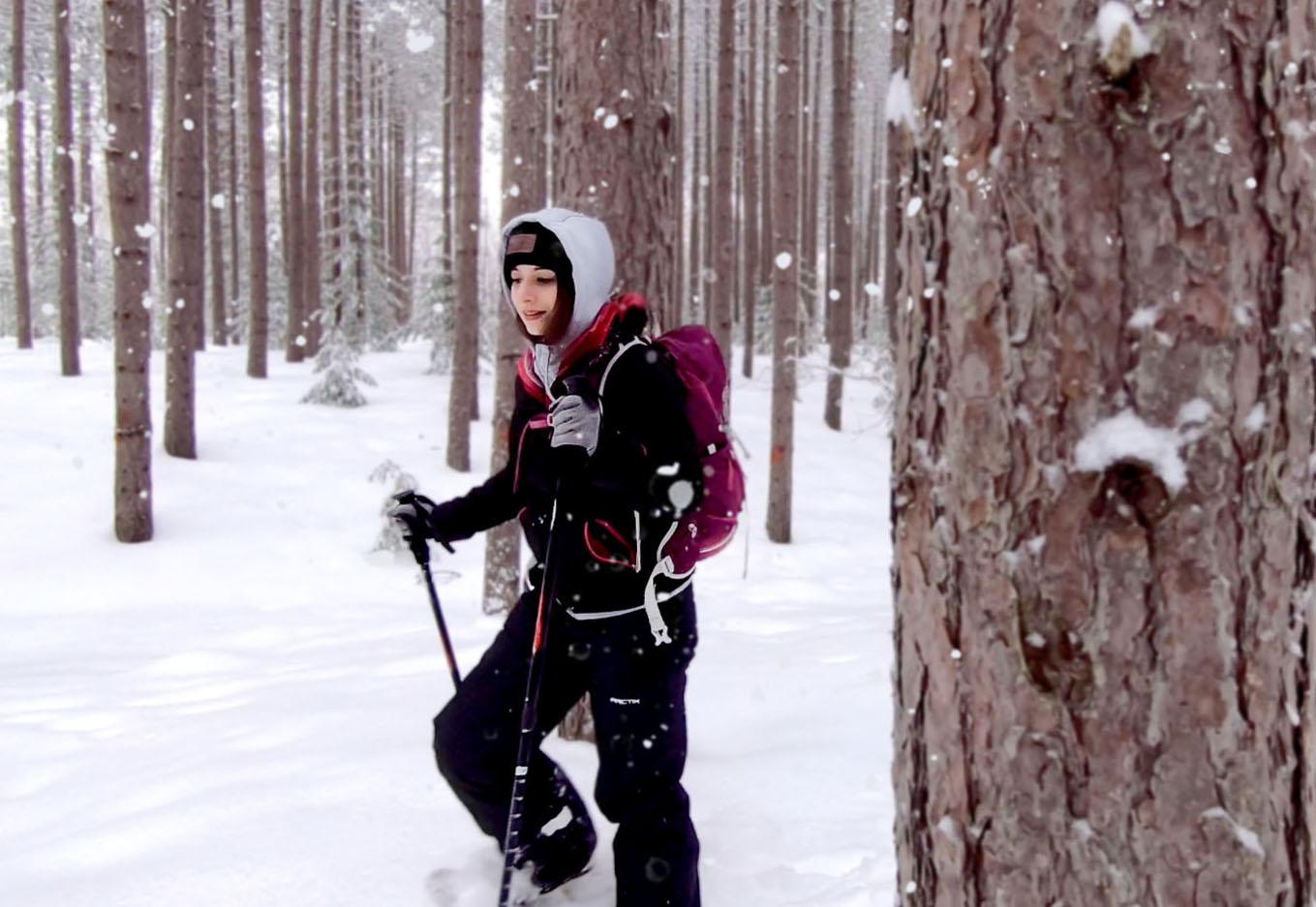 Fun activities to do with your family in the winter
You may think you need to wait until the warm weather returns to get back outside on a family adventure trip, but that's not the case — especially in the Bays de Noc region! Whether your family wants an active or relaxed vacation, there is enough to do to keep you busy for days. Choose from silent winter sports to eating warm meals and local cuisine and shopping until you all drop. Here are the top fun activities to do with your family in the winter in the Bays de Noc. 
Enjoy winter Silent Sports in the Bays de Noc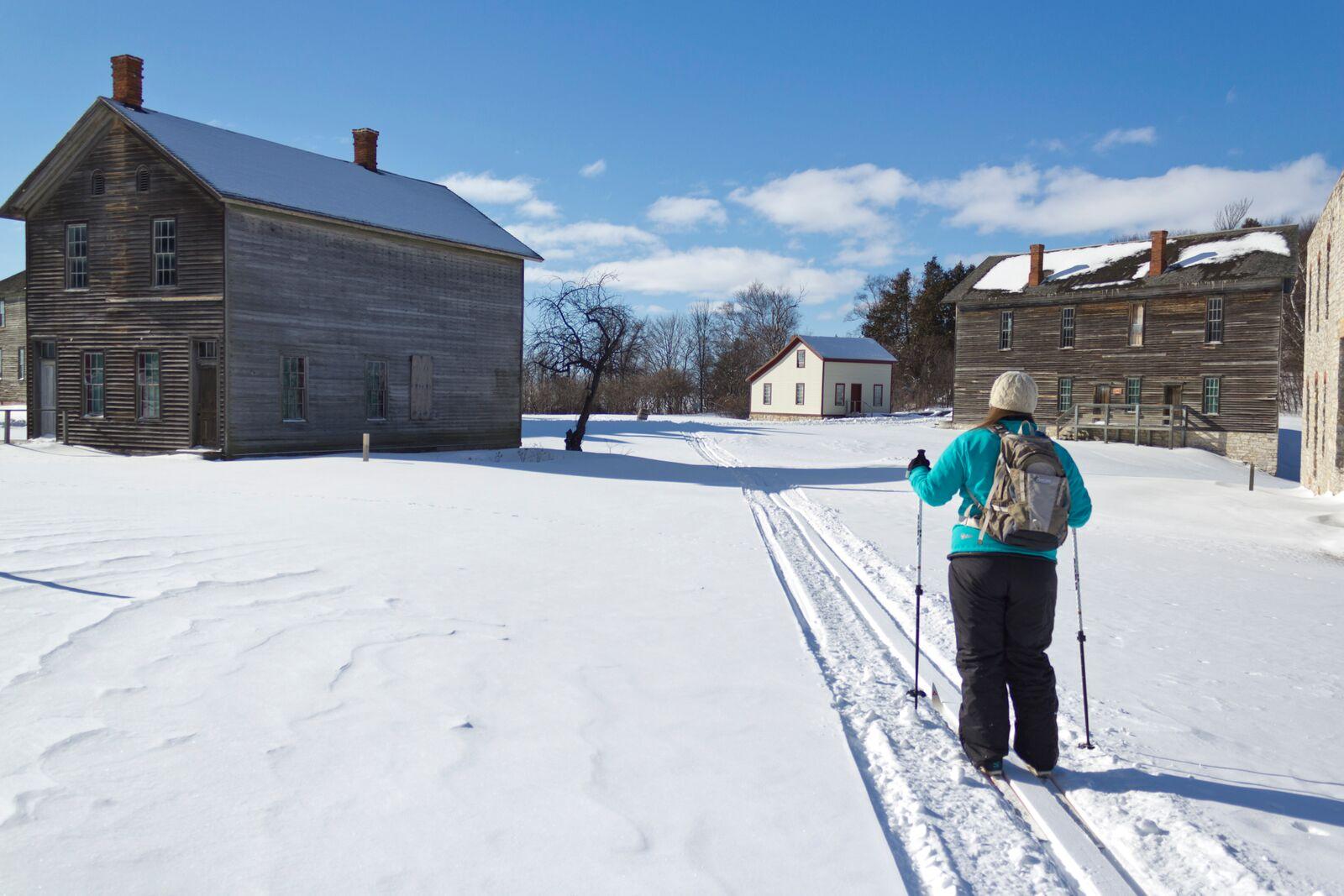 There are so many favorite winter activities that will get your family off the couch, away from your screens and outside taking in all the beauty that nature offers in the winter. Snowshoe on or off the trail. Cross-country ski on groomed tracks through whisper-quiet woods. Fat tire bike, and get your adrenaline pumping on some of the most scenic trails in the Central Upper Peninsula.
Don't have the right equipment? No problem. You can borrow snowshoes, rent-free, for 24 hours from the Escanaba Civic Center. Just fill out a form, and hit the trails! The Civic Center hours are Monday-Friday, 7:30 a.m.-4 p.m.
Prefer higher-speed thrills on exhilarating downhill ski slopes or soaring airborne on a snowboard? Your family can do that here as well. We also have a local hill that takes snow tubing to the next level. And there are plenty of disc golf courses to rattle the chains even in winter. For ideas of where to enjoy your favorite silent winter sport, look here.
Take the family snowmobiling in the Bays de Noc
Zoom along miles of trails with plenty of throttle-opening straightaways and lean-hard curves to keep the ride entertaining for all snowmobiling skill levels. Best of all, you and your family can easily pull off the trails when you're hungry or tired and feel right at home in our restaurants and lodgings. Find trail maps to your next snowmobiling adventure here
Try the local, hearty comfort food in the Bays de Noc 
Eating a delicious breakfast, lunch or dinner or sipping a refreshing craft beer, wine or cocktail totally qualifies as a winter favorite activity! Start your morning at the Swedish Pantry for some warm, traditional Swedish Pancakes. Grab a U.P. favorite from Gram's Pasties or Dobber's Pasties! Sip steamy cups of roasted coffee at Stone's Deli to keep you and your family warm throughout the day. Pull up a table at any of our local restaurants that serve fresh-from-the-Bays fish, tender steaks, piping-hot pasta smothered in your favorite sauces and tasty, perfectly prepared vegetarian options. Find your favorite foods and drinks here.
Spend hours with the family ice fishing in the Bays region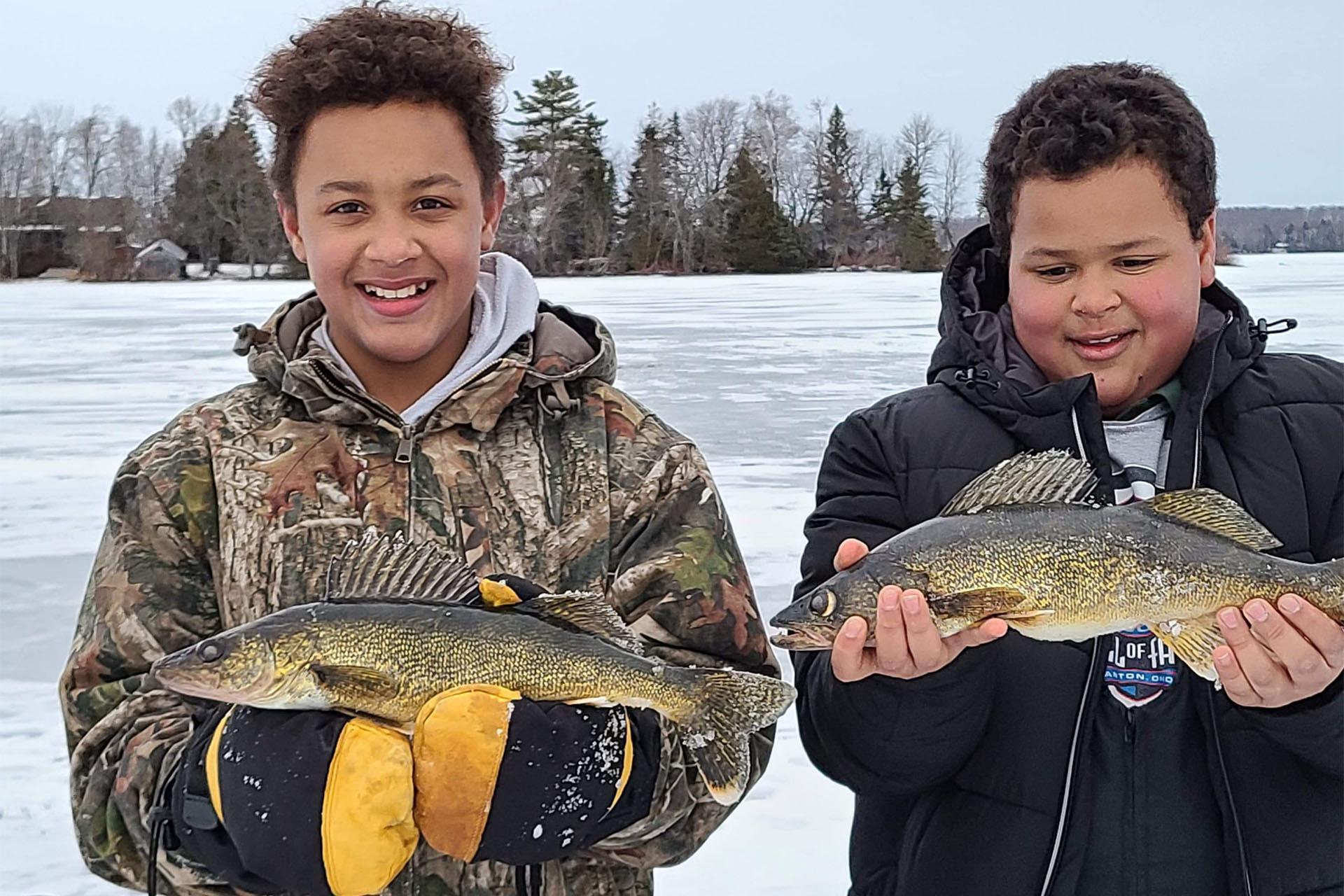 This sport easily tops our winter favorites list — as crazy as spending hours on the ice may seem to some. After you see how we deck out our shanties and hear the boasting our anglers do when they reel in trophy walleye, northern pike, sturgeon and a mess of yellow perch, you and your family will catch our ice fishing fervor, too. Find out more about where on the Bays de Noc and inland lakes fish take the bait, here.
Shop for family memories in Escanaba 
Before your family leaves the area, take a little piece of the U.P. home with you! Check this page for a full list of shops in the area. Our coastal towns' charm and hospitality makes for an unbeatable shopping experience! Find chocolates shaped like the U.P., local artists' creations, hand-made knives, unique t-shirts and more in our shops. 
There are only a few weeks left of winter, so make plans to visit with your family NOW! Book your stay online today and start counting down the days.