Holidays in the Bays de Noc Area
DISCOVER HOW RELAXING THIS JOYFUL SEASON CAN BE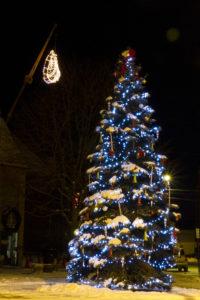 Our approach to the holidays in the Bays de Noc area may seem old-fashioned, but all is calm and bright. While you're here, you can focus on just being together. Or, take that much-needed time
In the Bays de Noc area, we love being home for the holidays. We hope this year, you will consider this your home, too.  Here, you can experience the simple joys of oohing and ahhing as we light the community Christmas tree. Admire the care that our artisans put into each of their handmade gifts. Feel the warmth in your heart as Santa listens attentively to every hopeful child's wishes. Laugh with your friends over a glass of wine or beer after a day of no-stress shopping. Drive around to see the decorations. Then, wrap up in a warm blanket to watch the sky turn vibrant colors as the sun sets beyond the Bays. for yourself.
November
Bonifas Art Center Holiday Art Fair

: First Saturday, 10 a.m.-4 p.m.; free admission. A variety of artists showcase their work at this Escanaba art center. Be sure to enter the raffle and also stop by the bake sale and bring home goodies for family and friends.
Escanaba Baseball Holiday Art Fair

: Second Saturday, 9 a.m.-4 p.m. Escanaba High School Commons; $2 admission/FREE for veterans and children. 120+ vendors, concessions, bake sale and raffle.
Black Friday on Tuesday

: Tuesday before Thanksgiving, 10 a.m.-8 p.m.; downtown Escanaba. Kick off your holiday gift buying with special get-it-now deals. 
TV6 Thanksgiving Craft Fair

: Friday and Saturday after Thanksgiving, Ruth Butler Building U.P. State Fairgrounds, Escanaba; 10:00 a.m.-5:00 p.m. $2 for adults/FREE for children 12 years and younger. This fair offers one of the U.P.'s premier selections of handcrafted gifts, jewelry, food and decorations.
Small Business Saturday

: Saturday after Thanksgiving. Support our local shop owners, art galleries, restaurants, wineries and breweries in communities throughout the Bays de Noc area. Unlike online shopping, you can see, feel and taste the gifts before you choose them for your loved ones. And the decorations, special sales and personal attention from the shop owners keep your spirits bright!
Make lifelong memories of being together
November
Gladstone: An Old-Fashioned Christmas:

Friday after Thanksgiving, 5:30 p.m., near City Hall. Bring the family to enjoy wagon rides, caroling, burning barrels, s'mores, Santa and live music at the Farmers Market. Kid crafts and hot dogs are at Iverson's; a live Nativity at Gladstone Electrical Garage; cookies and cider provided by the DDA at Brampton Bike; letters to Santa at Dance It Up; face painting and take-home crafting at D&D dog Dynamics. Play games at the United Evangelical Church and enjoy treats and holiday activities at most downtown businesses.
December
Escanaba Christmas Parade

: First Friday, 7 p.m., downtown. Line Ludington Street to watch the marching bands and beautiful floats and wave at Santa, the star attraction. 
Christmas in the Village

: First Friday and Saturday. 11 a.m.-4 p.m., U.P. State Fairgrounds. Escanaba. Hosted by the U.P. Steam and Gas Engine Association, this will easily become a holiday tradition for you. The Village creates an old-fashioned, Yuletide celebration with free roasted chestnuts, carols in the chapel, cookie sale, wagon rides, quilt raffle, can raffle and a large selection of arts and crafts from local vendors. Visit Santa to share your wishes. Admission is free, but please consider donating non-perishable food items for the community food drive. 
GFWC - Annual Charity Ball

: First Saturday, 5:30 p.m., Terrace Bay Hotel, Gladstone. The General Federation of Women's Club – Escanaba hosts this annual, festive evening of dinner, dancing and games. Money raised from tickets and donations benefits area children's charities. This makes a wonderful date night! 
Cookies & Carols

: Second Thursday, 4:30-5:30 p.m., Escanaba Public Library. A fun hour of listening to the students of the Escanaba High School Chorale while enjoying cookies, hot chocolate and hot cider. While you are here, pick up tried-and-delicious recipes from the Community Cookie Recipe Swap.
Gladstone DDA Christmas House Decorating Contest Family Viewing

: Second Friday, 7-8 p.m. Stop by the Christmas tree near City Hall for a list of addresses and a voting form, then take in the glimmering, sparkling, twinkling, joyous beauty from the warmth of your car. 
Rapid River "Light Up the Park"

: Second and third Sunday, 5-8 p.m., Masonville Township Park (US-2). Come see this beautiful light display. Admission is free, but please bring non-perishable food for the canned food drive. Blue Barn Farm will be there selling fresh doughnuts and hot apple cider.
New Year's Eve Light Up the Sky

: Dec. 31, 9 p.m., Ludington Park, Escanaba. Celebrate the end of the year with a 10-20 minute fireworks display.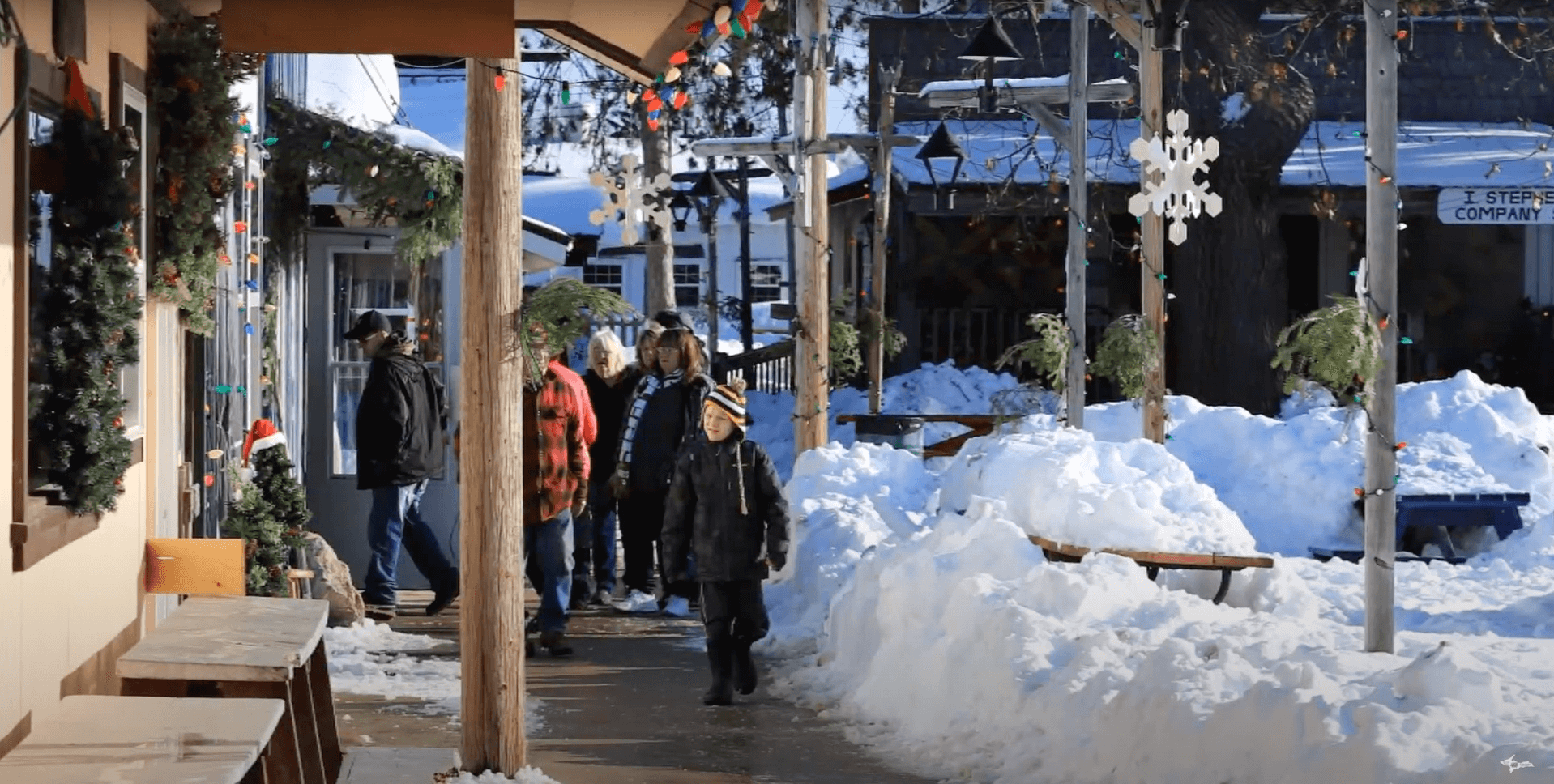 Let your creativity shine
December
Gingerbread House Workshop

: First Saturday, 10 a.m.-noon, Bonifas Art Center, Escanaba. Bring your children, grandchildren or nieces and nephews to create lasting memories of being together as you make this take-home festive table decoration. There's a small fee for each kit. Pre-register early at

www.bonifasarts.org

. 
Bring home the freshest tree. It's a great family tradition!
Hiawatha National Forest

: For the price of a $5 "tree tag," you can cut your holiday tree in the Hiawatha National Forest. Stop at the Rapid River Ranger District Office, 8191 U.S. Highway 2, to get your "tree tag" permit, tree cutting guidelines, information regarding cutting areas, and suggestions for flame-proofing your tree. For more information, call 906-474-6442 or visit the

US Forest Service site

.
​​Teals Tree Farms

: 4260 D Road in Bark River is open seven days a week starting the Friday after Thanksgiving, 9 a.m.-8 p.m. This is a charming place to find your perfect tree, wreaths and greenery. Tractor-drawn wagon rides are offered on weekends and a seasonal gift shop adds to the family fun.
Make your holiday plans by the Bays today
Check the VisitEscanaba events page for dates and details to help you plan your memory-filled trip. Then book your room for your holiday getaway. It's the most heart-warming home away from home you'll find. 
Happy Holidays to you and your family from all of us in the Bays de Noc area.
Similar Activities