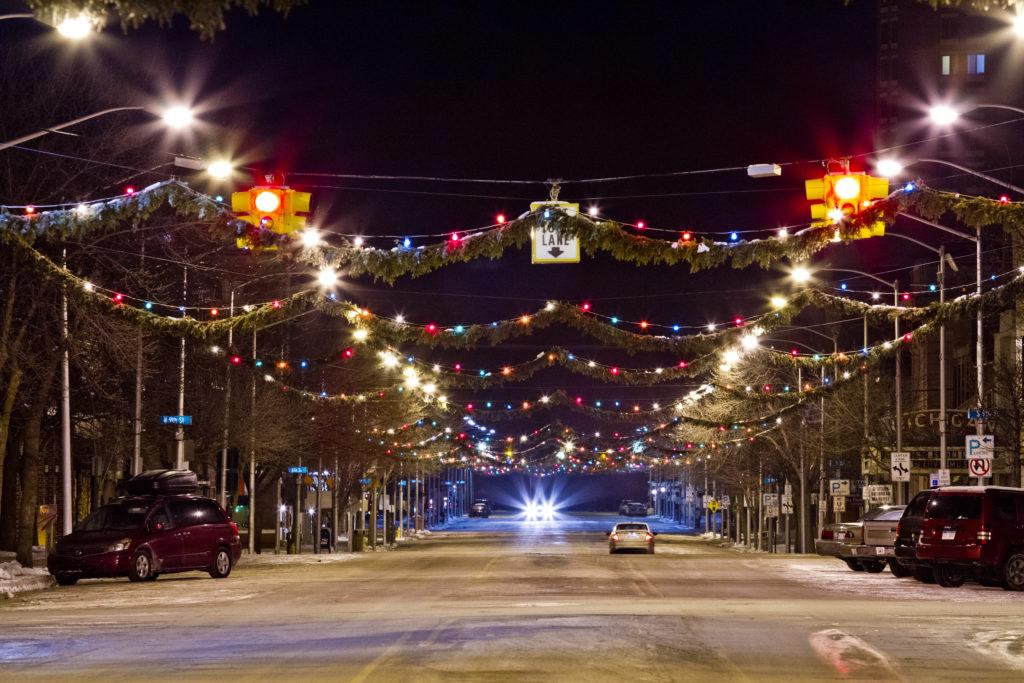 12 ways to make your holidays merrier
Are you ready for the holidays? Whether you're just getting started or are well on your way with your preparations, now is the time to make some of your merriest memories in our Bays de Noc communities. So, bring your family, invite your friends, make it a just-the-two-of-you getaway or come on your own. We will show you how to turn gift finding into wonderful times. Plus, we'll help you carve out some special time for you as well!
Here are 12 ways to get you in the holiday spirit. But while you're here, don't hesitate to ask others around town to share their ideas, too! You'll quickly see why we like calling this our home for the holidays!
TV6 Thanksgiving Craft Fair: Nov. 23 & 24, Ruth Butler Building U.P. State Fairgrounds, Escanaba; 10:00 am-5:00 pm.

Old Fashioned Christmas: Nov. 23, Gladstone; 5:30-8:00 pm.

Art for the Holidays: Dec. 1, Village Artisans 8th Annual Silent Auction, Garden; 2:45-5:30 pm (bidding 3:00-4:30 pm).

Christmas in Rapid River: Dec. 1, shopping, food and more; 10:00 am-3:30 pm. Stay until 5:00 pm for the tree lighting and caroling.

Christmas in the Village: Dec. 7 & 8, The U.P. Steam and Gas Engine Association's Antique Village, U.P. State Fairgrounds, Escanaba; Friday, noon-7:00 pm and Saturday, 10:00 am-7:00 pm. Admission is free, but please consider donating non-perishable food items or an unwrapped toy for local charities. 

Christmas Parade, Dec. 7, Escanaba; 7:00 pm.

Christmas Shopping Excursion: Dec. 8, with stops at more than 25 stores in Gladstone, Escanaba and Bark River; 9:00 am-4:00 pm. Enjoy transportation, wine tasting and lunch for only $25. Reserve your spot by Dec. 1. Call 906-786-2192; space is limited.

Craft Sale & Christmas in Nahma: Dec. 9

Gingerbread House Making & Decorating: Dec. 11, Jack's Restaurant, Rapid River; 6:00 pm; $10 for supplies. Call 906-474-9927 by Dec. 5 to make reservations.

Winter Festival Crafters & Vendors Show: Dec. 15, Delta Plaza Mall, Escanaba; 9:00 am-5:00 pm; Santa will be here from 11:00 am-7:00 pm.

Bring home the freshest tree. For the price of a $5 "tree tag," you can cut your own holiday tree in the Hiawatha National Forest. Stop at the Rapid River Ranger District Office, 8191 U.S. Highway 2 for your "tree tag" permit. Or another destination for trees and wreaths is Teal's Tree Farm, 4260 D Rd, Bark River. They are open Sun.-Sat., 9:00 am-6:00 pm.

Mark your new 2019 Calendar: Jan. 25 & 26, 13th Annual Relic Riders' Vintage and Antique Snowmobile Ride, Show & Swap in Rapid River.
Learn more about these and other holiday festivities by tapping here.