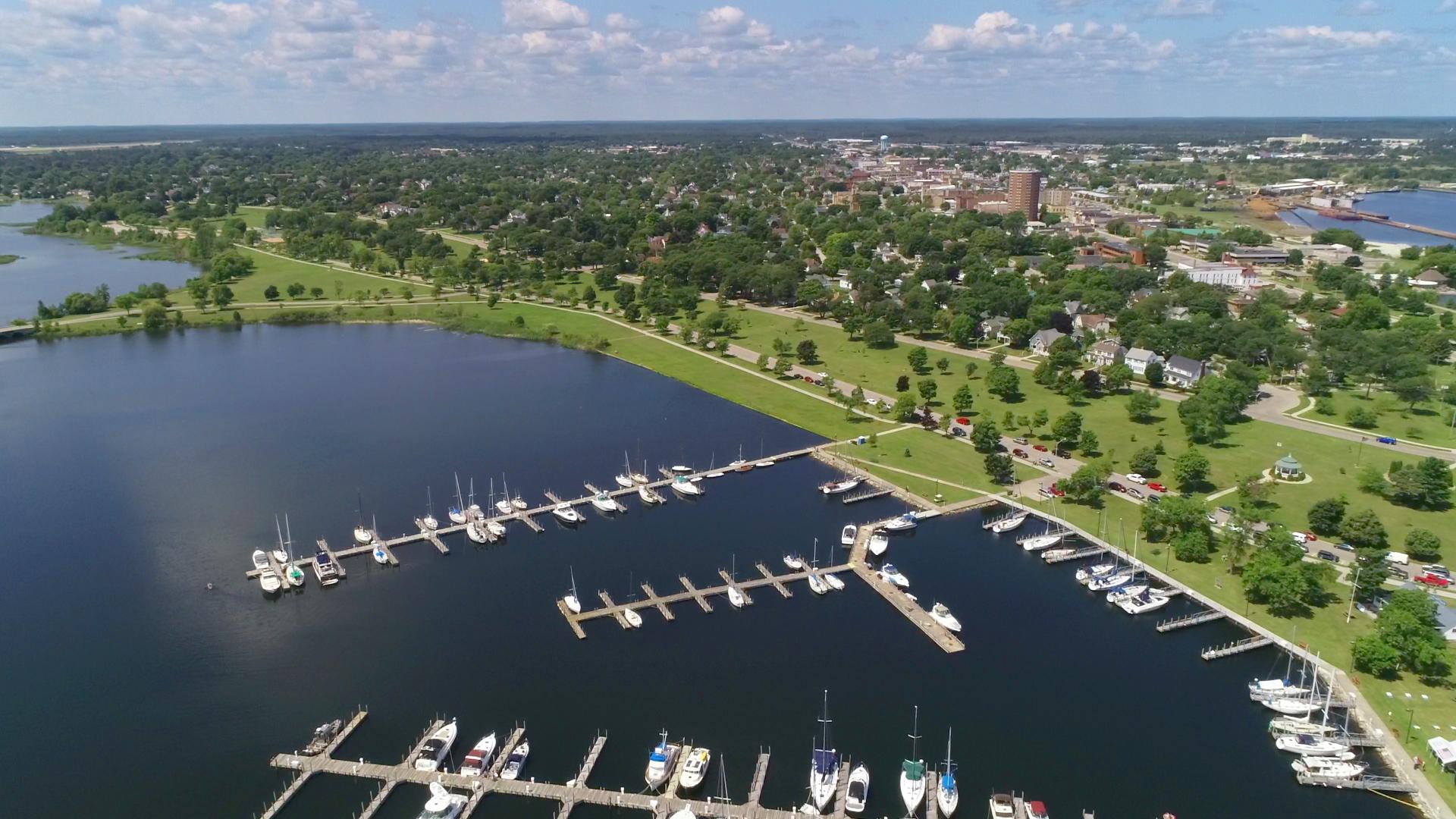 ESCANABA
Escanaba, located at the mouth of Little Bay de Noc on Lake Michigan, is the county seat of Delta County. Escanaba has a population of 13,140. At the east end of Ludington Street, the 23 block long main thoroughfare, are located the State Office Building, the Delta County Courthouse, the Delta County Chamber of Commerce, the Escanaba Public Schools Administrative offices and the City Hall/Library complex. The city is run by a Council-Manager form of government.
ENTERTAINMENT
In the fall of 1974, the William Bonifas Fine Arts Center was formally opened. The center contains a 365 seat theater used for Player's de Noc productions, as well as an art gallery and studio for art classes and meetings. In addition to the Fine Arts Center, Escanaba has an eight-screen cinema complex which is located on the west side of the city. The Catherine Bonifas Civic Center offers scheduled recreational events for all ages. It houses the Escanaba Senior Citizens Center.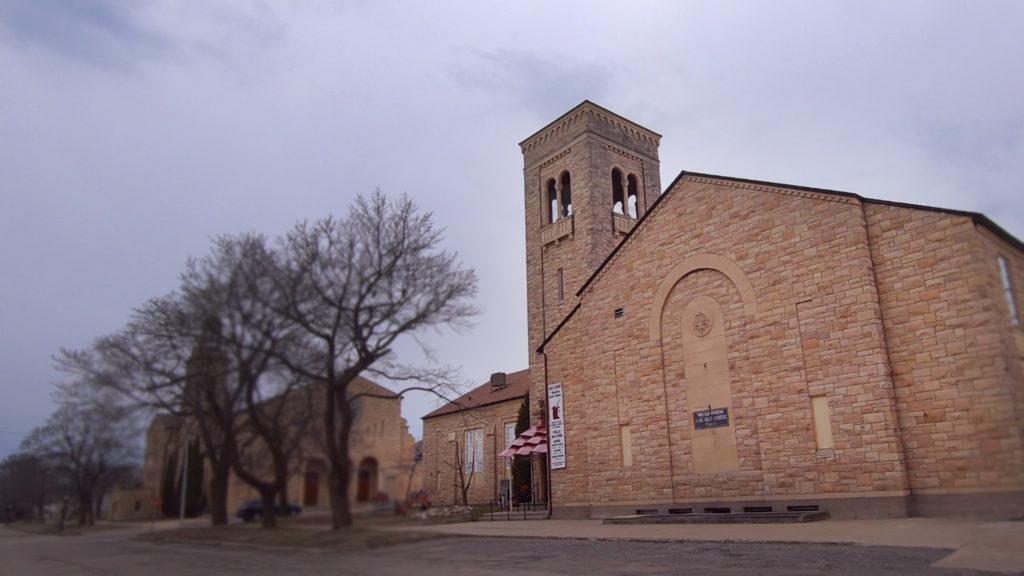 SCHOOLS
Escanaba Area High School has an enrollment of approximately 1,200 students. There are 3 elementary schools and a junior high within the city and three more elementary schools in the school district.
MEDICAL FACILITIES
OSF St. Francis Hospital is a 110-bed acute facility owned and operated by OSF Healthcare System and is located at the west end of Ludington. The hospital has over 600 employees and 60 physicians on active and consulting staff. Emergency services are staffed 24 hours per day, 365 days per year with physicians and nurses. The hospital provides a medical/surgical unit, ambulatory care unit, obstetrics department, physical rehabilitation services, special care unit, home healthcare and a women's center.
Doctor's Park is a private medical and dental office complex which is located west of Lincoln Road off Fifth Avenue South. Owned by Marquette General Hospital, it houses ten different practices including Doctor's Park Family Physicians, 8 physician provider family practice office which employs, additionally, 3 physician's assistants. The building also houses f4 dentists in private practice, an optometrist, Marquette General Home Health, Doctors Park Rehabilitation Services and Marquette Medical Clinic offices.
There are three nursing homes: the Bishop Noa Home, Christian Park Village, and Christian Park Health Care and assisted living facilities at North Woods Assisted Living and at the Bishop Noa Home.
SHOPPING
There are many unique stores up and down Ludington Street. Downtown Sidewalk Sale Day is held in late July–a must to attend. An active Downtown Development Authority oversees downtown promotion and improvements. The Delta Plaza Shopping mall with over 30 places to go, sponsors craft shows, auto shows and events throughout the year which makes the mall a center of community activity.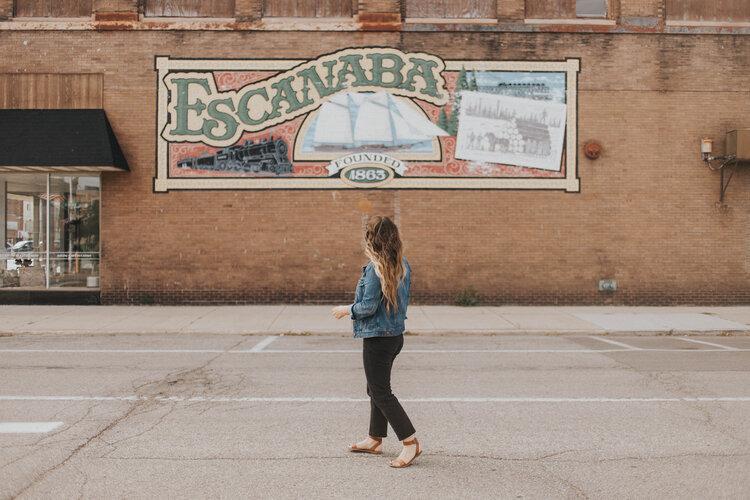 DINING
We have a plethora of great places to dine that serve local cuisine, staples, and comfort foods. The warmth of hospitality is felt in every restaurant as soon as you walk through the door, you feel like they've known you forever!
ART GALLERIES
Bonifas Fine Arts Center
features classes and workshops, gallery exhibits, and performing arts. Gallery hours are from 10AM to 5:30PM Tuesday through Friday, 10-5 Saturday.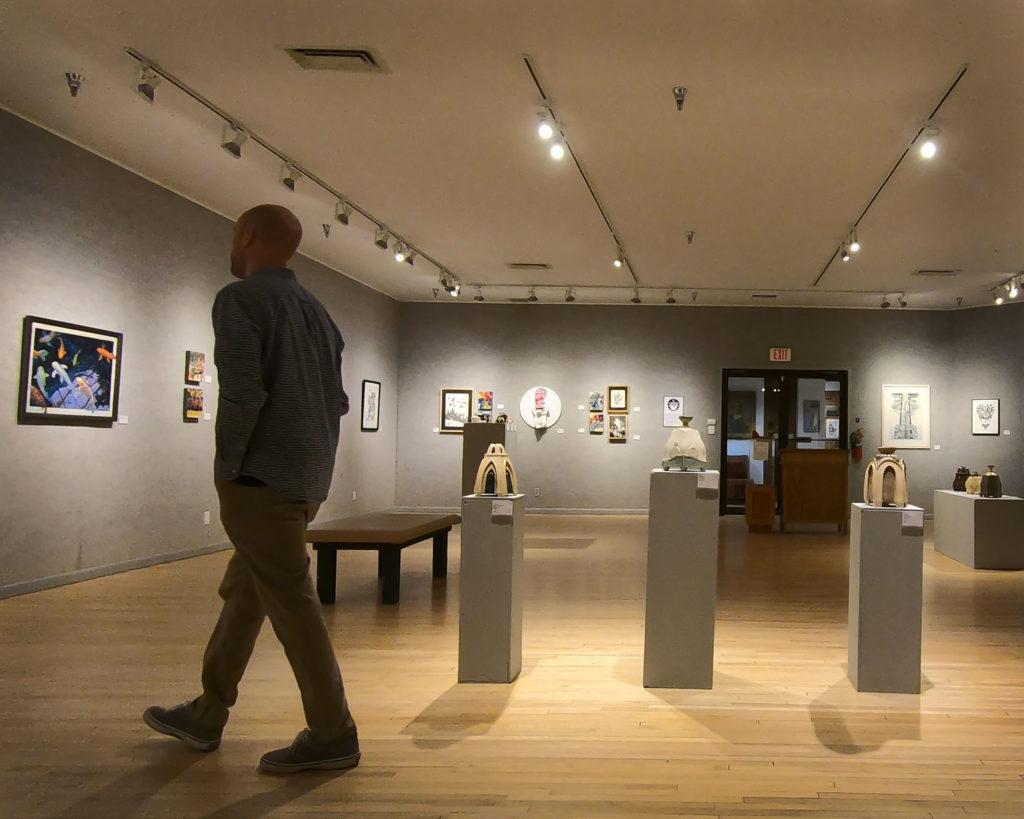 The East Ludington Gallery
is an old brownstone building located in downtown Escanaba, is an association of 25 area artists and crafters who have been presenting quality work since 1981. The gallery features paintings, pottery, metal smithing, fiber art, photography, baskets, hand-dipped candles, weaving, jewelry, stained glass, calligraphy, cards, quilts, decorative painting, scrimshaw, handmade paper art, and prints. Frame-crafters Gallery, located on the west end of Ludington, offers paintings, pictures and custom framing.
INDUSTRY
The county's largest employer is Verso Corporation which is located on County Road 426 between Escanaba and Gladstone. Other major manufacturing employers are: Engineered Machined Products, Clare Bedding, Andex and Anthony & Co. EMP was named 2001 Manufacturer of the Year in the State of Michigan.
U.P. STATE FAIR
This is the biggest event in the Upper Peninsula! Every year thousands of people come to eat the food, see the animals, and ride the rides.