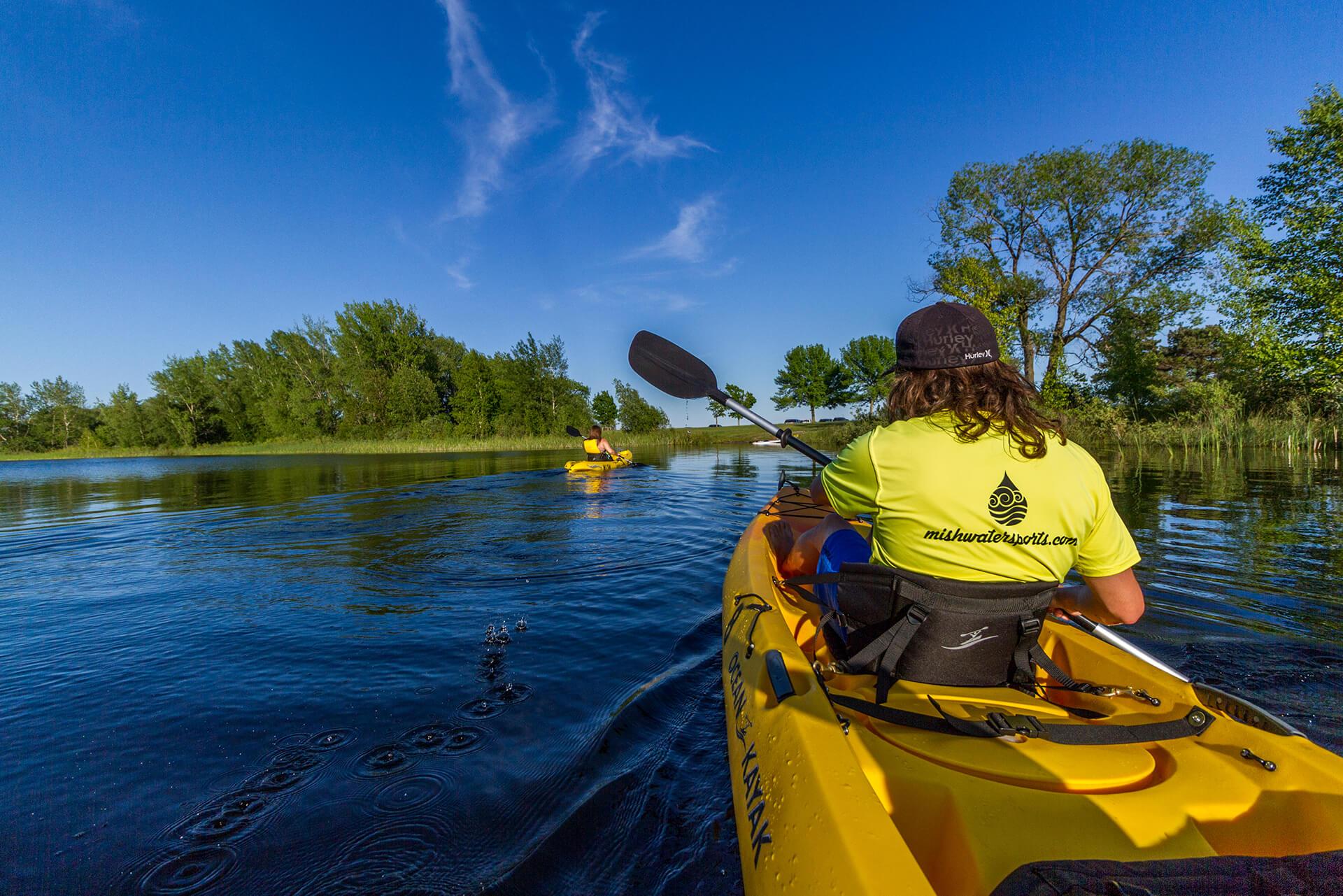 Best Kayaking in Escanaba, Michigan
You've never met somewhere more destined for kayaking. With several protected harbors on Little and Big Bays de Noc, our coastal paradise is every paddler's dream! Check out some of the best locations for kayaking in Escanaba, Michigan, below. While each offers a gorgeous view and peaceful recreation, some locations also add in some history on your visit.
Where to kayak
Snail Shell Harbor
Along the shoreline of the Garden Peninsula is Snail Shell Harbor, lined with limestone cliffs that were once instrumental in the iron smelting production at Fayette. With the harbor protected from the wind and waves of Lake Michigan, you'll have a relaxing kayaking experience, plus you can see the historic structures that remain inside of Fayette Historic State Park & Townsite. Depending on which way you paddle, you can discover some undeveloped sites south of the launch location like Puffy Bay, Lacomb Bay and South River Bay. Afterward, consider getting a closer look at the peninsula's past with a visit to the state park!
Stonington Peninsula
Visit Farmers Dock, a DNR launch into Lake Michigan. Your paddle path includes towering bluffs, dense forests and coves dotting the peninsula. You'll likely even spot local wildlife.
Escanaba River
The Escanaba River is a scenic wilderness river located in Michigan's Upper Peninsula that offers both an enjoyable paddle and wildlife viewing opportunity. Some sections of the river have a quick current with class I-II rapids that vary depending on water levels and time of year.
Little Bay de Noc
Located in Gladstone, this is one of the easiest accesses to the way. Launch from Terrace Bay Hotel and paddle to Van Cleve Park 2.5 miles south. Then walk or bike back to the hotel. You can either park your bike there beforehand or borrow one when you arrive. That's 5 miles of Little Bay de Noc fun, just like that!
Rapid River
Just a short drive from Escanaba, Rapid River is a popular spot for kayakers who want a challenge. Its rapids range from Class I to Class III.
Aronson Island
From Ludington Park, walk along the little brick bridge in Escanaba Marina's harbor and you'll connect to an Island offering much to explore, including a beach, walking trail and boat launch. Many kayakers and boaters frequent this area while anglers take advantage of its barrier-free fishing pier.
Where to rent kayaks
U.P. Watersport Rentals
This business serves Delta County with kayak and canoe rentals to take onto the Escanaba River.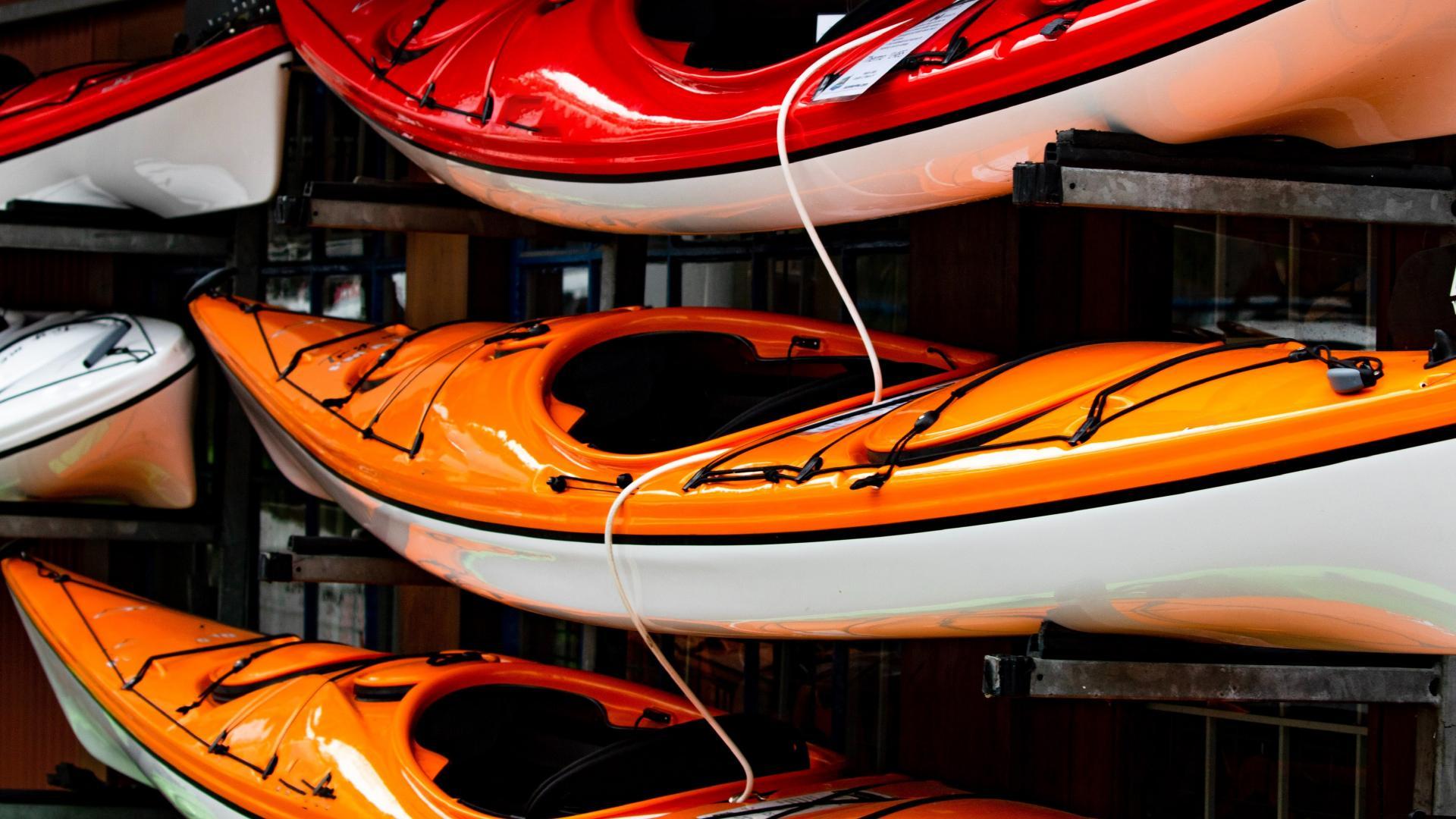 Plan your day on the water!
This age-old sport is perfect for people like a mostly calm pastime, and it's pretty easy to get into, too. So lug your equipment onto your car and head this direction for a waterway adventure. Or look into our other watersports. With this much freshwater shoreline, we have plenty to do and much to see on it.