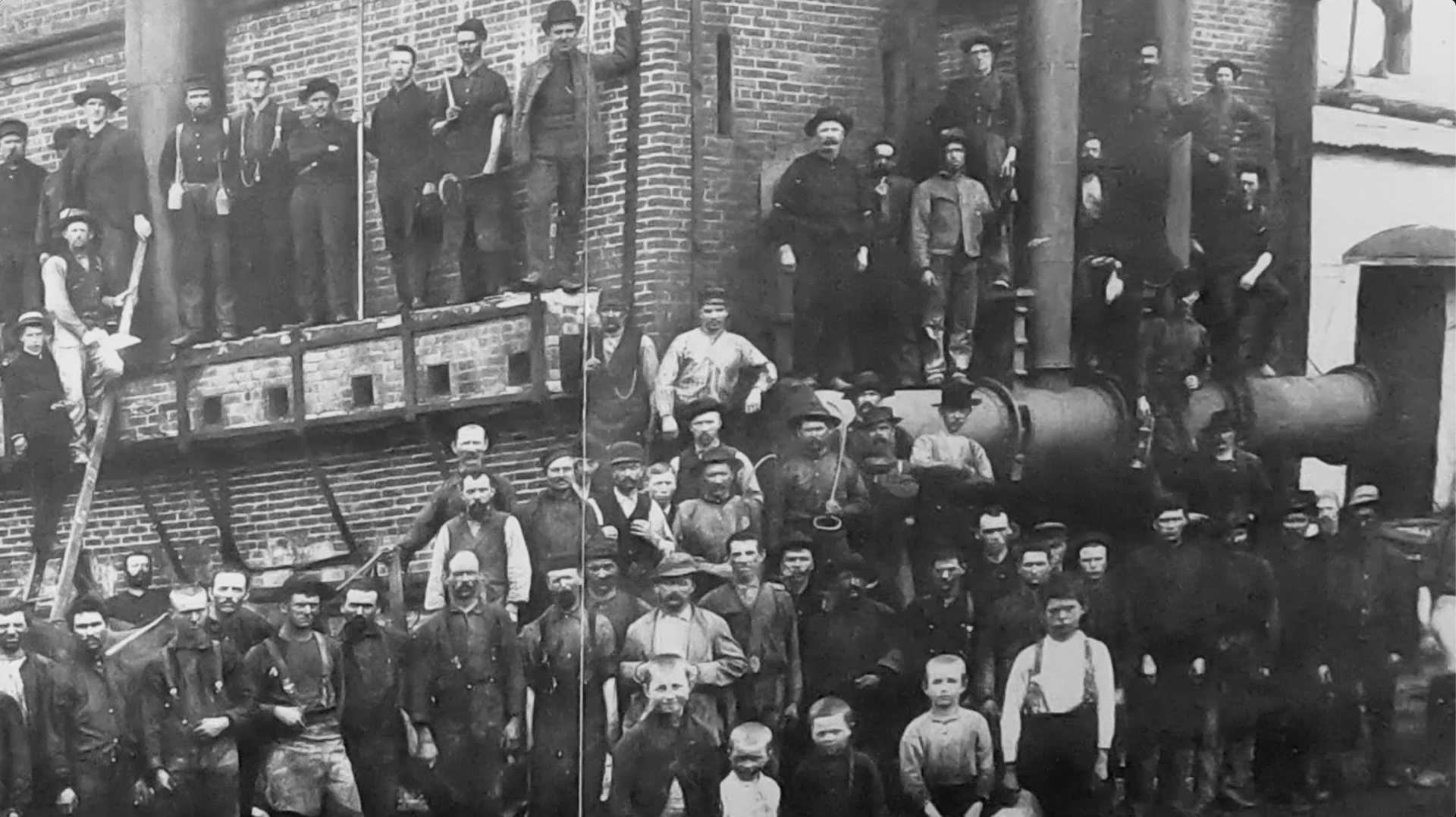 This is our story … as ancient as our limestone bluffs
There is a story by the Bays de Noc as old as the limestone bluffs, as steadfast as our cedars and as enduring as our first Ojibwa families who called their village Escanaba. The video below shares our history up until the present. 
It is a history you can read more about here. Or you can immerse yourself in our stories at Fayette Historic State Park by exploring one of the nation's premier preserved townsites. Its visitor center and 20 buildings tell how this little iron-smelting town helped to transform America between 1867 and 1891. 
Drive out to Sand Point and Peninsula Point Lighthouses and look across the glistening water where ships once carried iron ore and lumber to build the Midwest. Walk through historic downtown Escanaba and the surrounding neighborhoods and take in their Victorian-era architecture. 
Learn about the 150-year-old fieldstone First United Methodist Church on South 9th St. and its stained glass windows. Or hike into a 200-year-old hemlock forest on the shore of Little Bay de Noc and follow the interpretive signs along the Maywood History Trail. 
While you are here, take time to learn about the rugged adventurers, entrepreneurs and brave men and women who made our freedoms and our communities stronger. Visit the Dr. John and Mary Jane Beaumier Museum, the Webster Marble: Inventing the Outdoors Museum, the Upper Peninsula Veterans Museum (projected to open in the summer of 2021) and the Upper Peninsula Steam and Gas Engine Association's Antique Village on the U.P. State Fair Grounds. 
Visit Escanaba. Let our stories become part of yours.