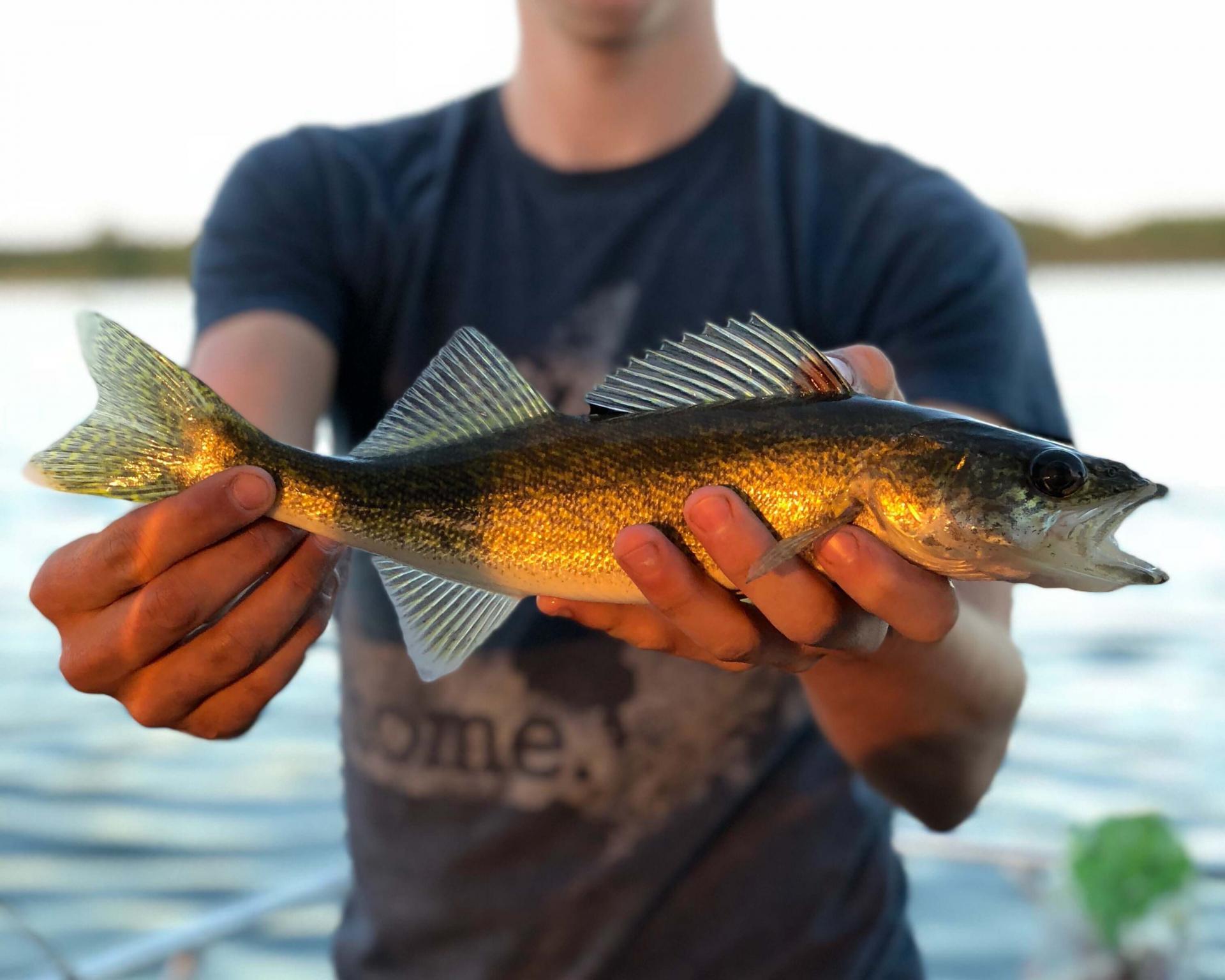 Late Fall Walleye Fishing
Walleye are biting in Escanaba!
Need an excuse to go fishing this fall? Bring your pole and tackle box to Escanaba. Bays de Noc area is one of the premier fishing destinations in the Midwest. The word from local bait and tackle shops is that anglers are reeling in some hefty walleye, but not without a fight. Your reward for setting the hook on these prized fish is that the late fall's colder waters heighten their flavor.
Where to find walleye in the late fa
ll:
As the weather cools, walleye migrate from Lake Michigan and congregate along the shallow, weedy shores of the Little and Big Bays de Noc. Places to wet your line include the boat launch in the harbor at Ludington Park in Escanaba, the mouth of Whitefish River near Rapid River, the North Shore boat launch at the Escanaba River mouth and the boat launch by the Ford River mouth.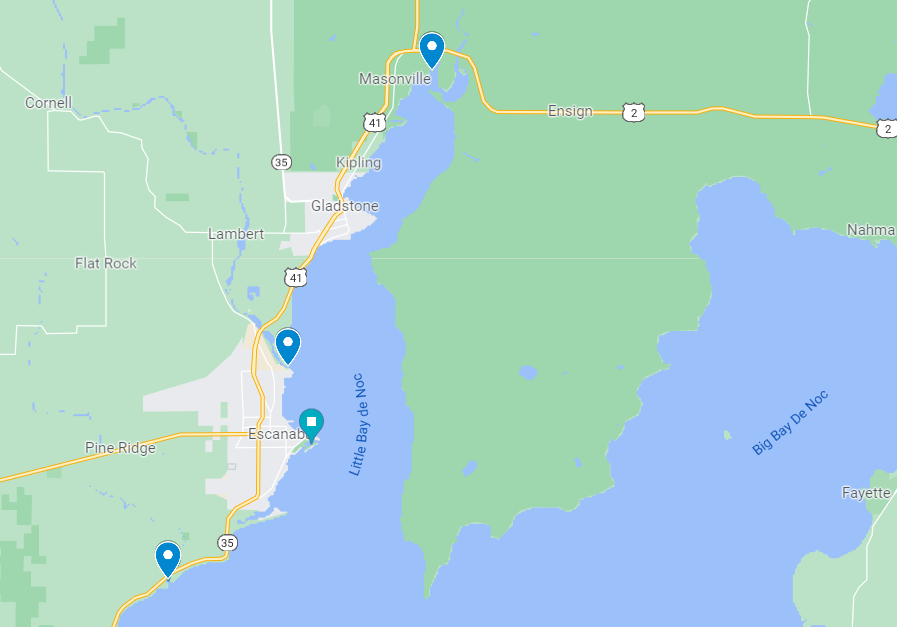 Late Fall Walleye Fishing Tips
We asked a local angler to share some insights on ways to enhance your fishing experience this fall. Here are a few tips...
What times of day are best to cast your fishing line in Esca
naba:
Fishing is good year-round near Escanaba, but especially in November through early December. That's when the shad (walleyes' meal of choice) are moving into the rivers to spawn. The best fishing times are the two golden hours: the hour before sunrise and the hour before sunset and then, throughout the night, too. Walleye are nocturnal feeders so night-owl anglers can catch their breakfast.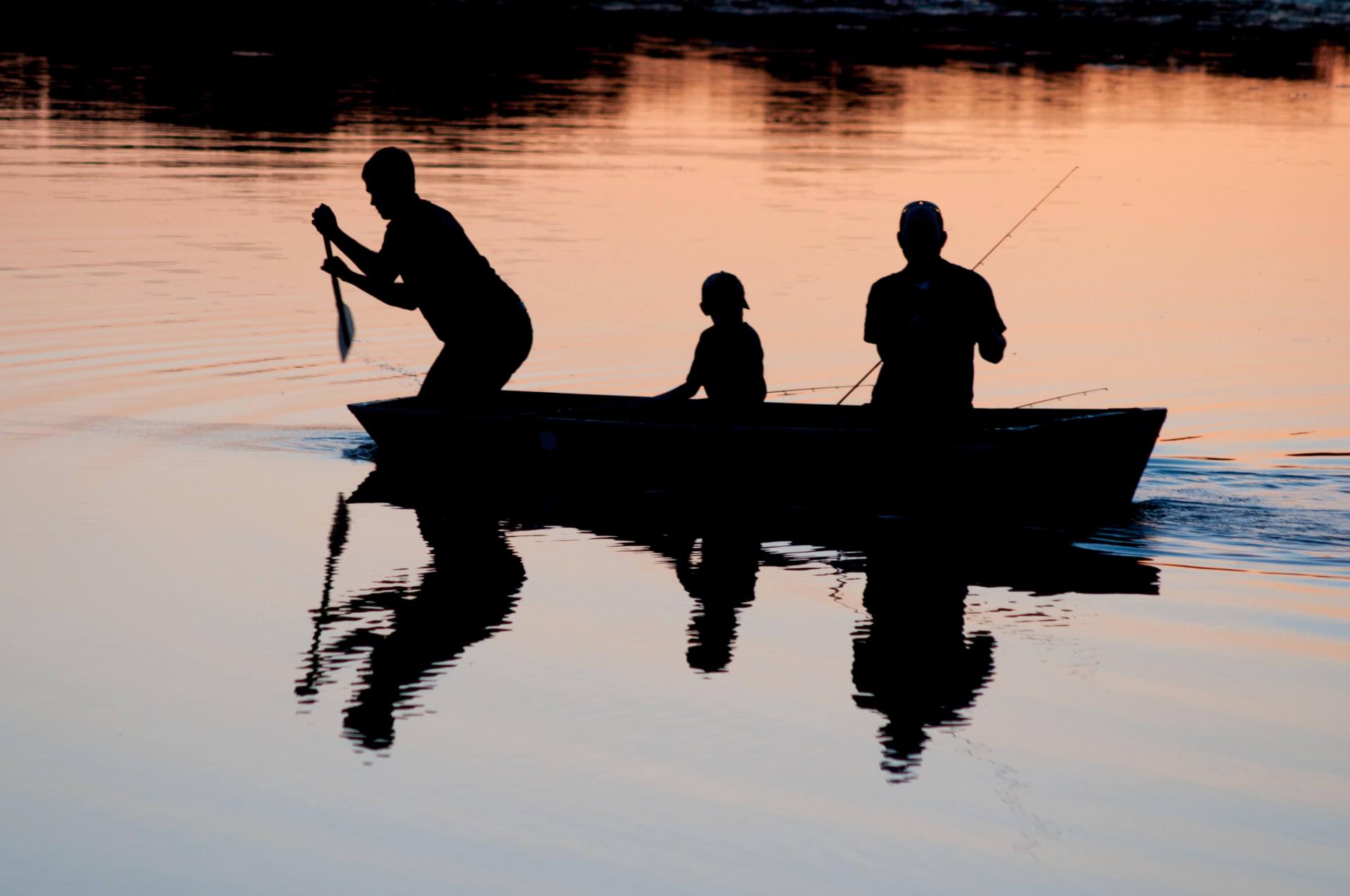 What attracts walleye to your hoo
k:
Several things can increase your success:
Live bait: minnows

When jigging with live bait, use a gumball-style or ball head jig.

Lures: jigging minnows, jigging spoons, blade baits, trolling spoons, Rapala®, Reef Runner®, Bomber® lures and more. See our local bait shops for additional suggestions.
What to bring walleye fishin
g:
In addition to your pole, tackle and bait, you will want to:
Wear layers. Our weather can change by the hour along the Bays and it is always colder near the water than inland. Wear a jacket, sweatshirt and long underwear. If you are going in the water, wear floating bibs, waders or a full bodysuit. Boat anglers — wearing a life jacket is a must.

Carry a pack with a dry change of clothes.

Bring a set of heavier gloves, plus two pairs of lighter gloves for fishing. Invariably your first pair of gloves will get wet from reel spray. Keep the second pair of gloves in your dry pack for when you need them.

Wear a neck gaiter and balaclava headgear. Remember, your quickest place to lose heat is your head! Cover it up!

For your feet, wear wading socks and felt-soled wading boots. If you walk in our rivers, the bedrock bottom can be slippery.

Carry water, snacks or a light meal, too. Please pack out your trash.
Get advice from the people who fish the Bays every chance they g
et:
Visit our local bait and tackle shops for insider tips on where the fish are biting, what lures, dry flies and live bait are working. Talk with anglers at Blade's Bait & Tackle, Bayshore Bait & Tackle, Bay View Bait & Tackle, and Beaver Lures. No one knows these waters as well as they do.
Why late fall is a great time for a Bays de Noc fishing getaway
The crisp, cool air is exhilarating. While fall colors may be waning in mid-November, the rivers are clear, the daytime skies are bright blue and the sunsets are gorgeous with their reds, yellows, lavenders and oranges painting the horizon.
Book your late fall walleye fishing trip
This time of year, you won't have difficulty finding a hotel or motel room with the amenities you want or staying within your budget. When you vacation here, you can wake up early or go to bed late. There will be a warm smile greeting you as you walk through the door after a day or night of fishing.
While you are staying in the area, ask locals where their favorite fish fry is. Chefs by the Bays work hard to earn bragging rights for the best-tasting fish and side dishes. It's the next best thing to cooking your own catch!