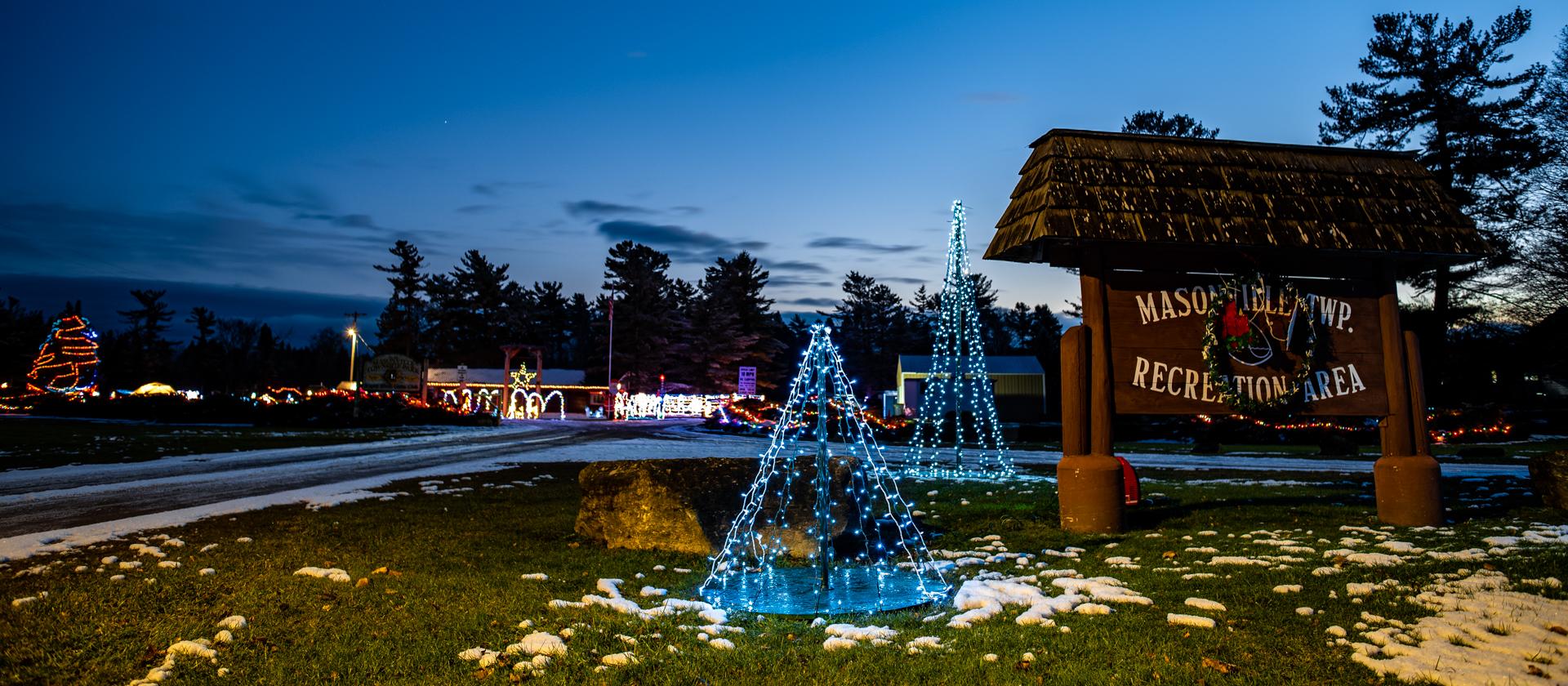 Rapid River: Light Up The Park
Saturday December 10th 2022
Runs from Saturday December 3rd 2022 thru Saturday December 17th 2022
6:00pm - 8:00pm
Masonville Township Park (US-2)
Rapid River, MI
Directions
Cost: Free Admission
Tel: Bobbi (906)399-1748 *Text Only
Join us on December 3, 10, & 17 from 6:00-8:00 PM in Rapid River (behind the ball fields).
Santa will be onsite all 3 nights, food, music, and plenty of opportunities to make some special memories! 
What to look forward to this year:
DECORATING CONTEST w/ CASH PRIZES!
1st place $500
2nd place $300
3rd place $100

Anyone can enter starter kit includes: some lights & extension cords from RRBA.
The rest is up to you & your creative minds! 🎄✨🎅🏼❄️☃️

ENTRIES DUE BY NOV. 12, 2022.
Contact Bobbi at 906-399-1748 (TEXT ONLY)
Set-up & Take-down folks are encouraged to call.

Donations of lights & decorations that will survive outside and cash for more lights are always welcome!
We look forward to another spectacular season. Thanks, from all RRBA members.