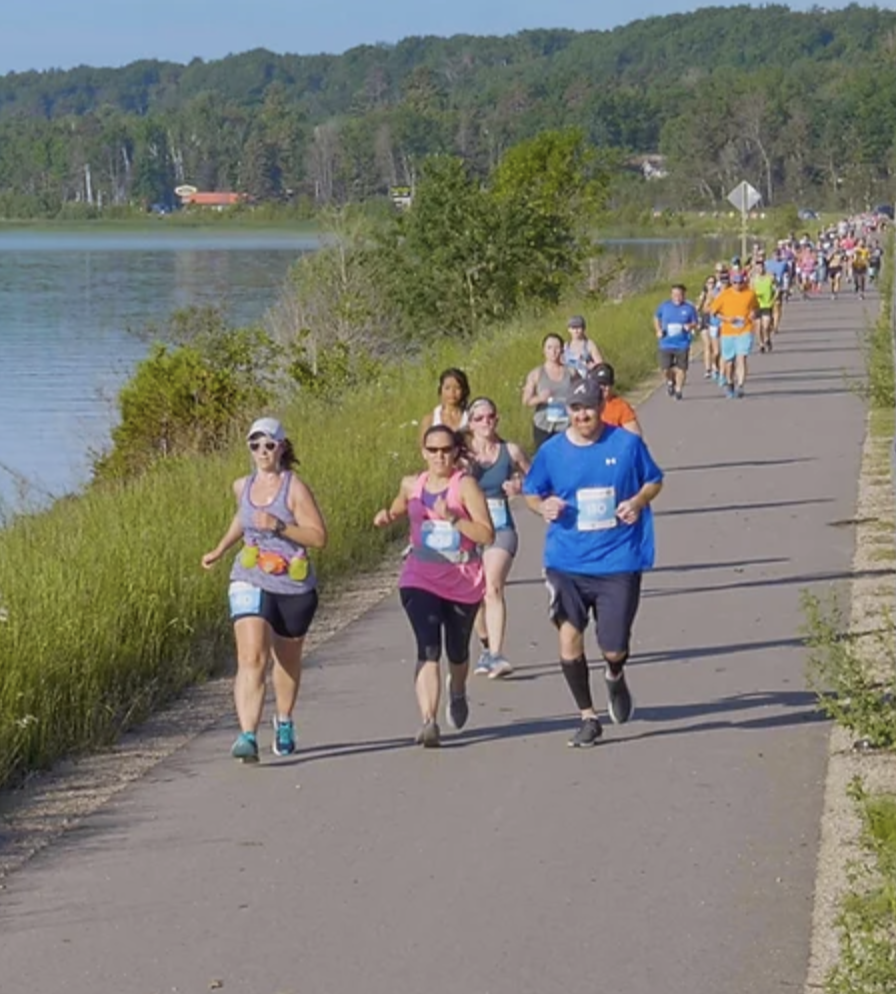 MISH: Waterfront Marathon, Half-Marathon, 10K
Saturday June 24th 2023
Terrace Bay Hotel
7146 P Rd Gladstone, MI
Directions
Cost: See Website for Prices!
Web: click/tap
Following the Beautiful Scenic shores of Little Bay de Noc, the Boston Qualifying race routes starts at the waterfront Terrace Bay Hotel. 
Heading North along the brand new non-motorized pathway, the route winds along the Lake Michigan shoreline to VanCleve Park, where 10K runners will turn around to return back to the Terrace Bay Hotel along the waterfront trail and Half Marathon runners will continue on. Passing through VanCleve Park, runners will experience scenic views of Lake Michigan along a scenic boardwalk, through the Northern portion of Gladstone, eventually returning along the non-motorized pathway back to the Finish at the Terrace Bay Hotel.