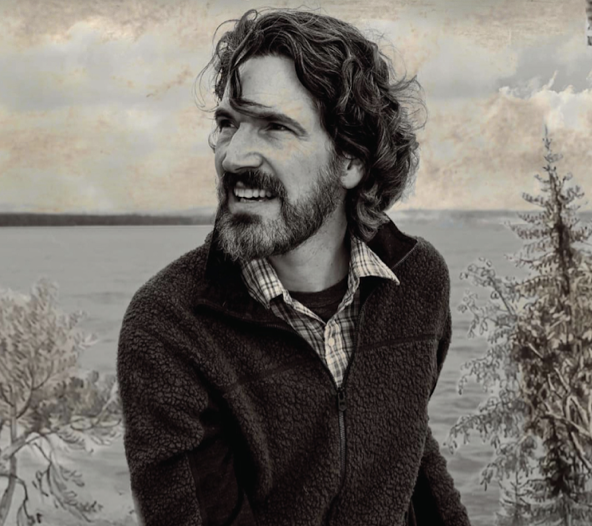 Michael Waite Album Release
Friday October 7th 2022
7:00pm - 9:00pm
Besse Center ~ Bay De Noc College
2001 N Lincoln Rd. Escanaba, MI
Directions
Cost: $15
Web: click/tap
Email: events@baycolleg.edu
Releasing his new album titled ""We've Always Been at Home"" on Friday, October 7 is singer/songwriter Michael Waite.
This new album was recorded in the house Waite built for his family in the Huron Mountains north of Marquette in Michigan's UP. The songs feature sage and playful observations about human nature and speak of the natural surroundings of their wilderness home, sometimes allusively and sometimes directly. The sense of place on the album is enhanced by field recordings Michael made from the forest and shore near their home, as a fitting background to songs written within this same soundscape.The album features collaborations with many of the region's finest musicians, including string arrangements written by Waite and performed by students in Marquette, Negaunee and Escanaba high schools and their teachers. Michael's own high school orchestra teacher, Janis Peterson, is featured on fiddle on two of the songs.The October 7 concert will feature Michael's Band Adam Sawfox and a string quintet including these teachers, among them Negaunee's Harry South, Marquette's Eric Marta, and the new director of orchestras for Escanaba Area Public Schools Eli Bender and his wife, cellist Rachel Capon. Completing the group is Escanaba's rising star Ben Campbell, currently studying violin performance at Lawrence University.

Doors open at 6:30pm ET and the concert starts at 7pm ET in the Besse Center on Main Campus in Escanaba.
Tickets are on sale now! Bay students and employees can purchase discounted tickets at the Box Office in the Besse Center (please bring your Bay ID). 
Bay College adheres to CDC guidelines. For updated COVID-19 information, visit www.baycollege.edu/coronavirus."The new CD is an illumination, music that rises out of the woods and lakes and streams of the UP. Sincere and wry lyrics backed by fine instrumental arrangements, which blend downhome, classical, and quirky. Michael has a unique vocal range (you can't help but think of birds and waterfowl while listening to these tunes), employing inflections and phrasings that remind me of The Band's Richard Manuel. Anyone who thinks there's a unique music to this land on Lake Superior would appreciate Mike's new collection of songs."— John Smolens"