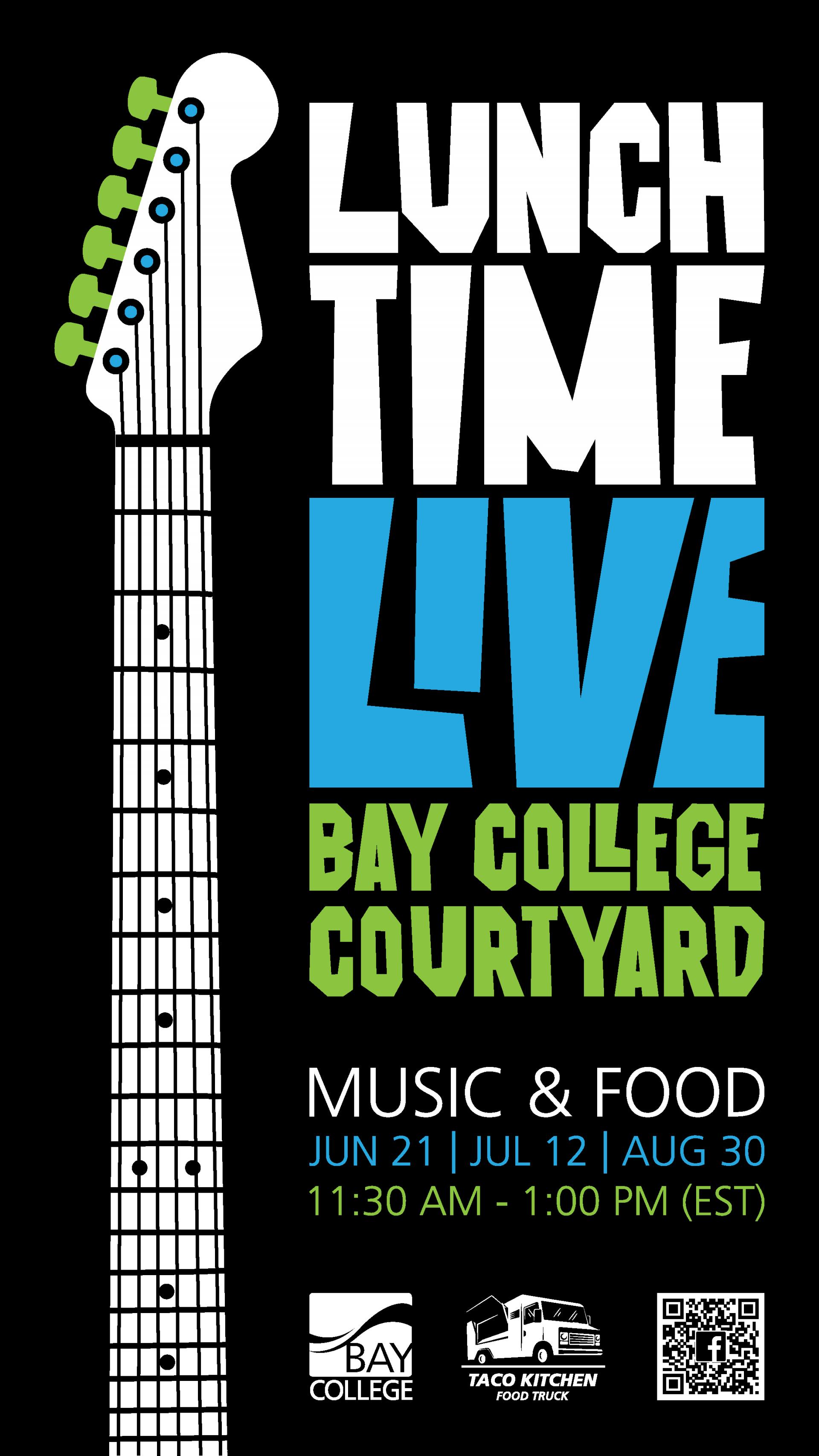 Lunchtime LIVE!
Tuesday August 30th 2022
11:30am - 1:00pm
2001 Lincoln Rd.
Bay College Besse Center, Main Campus Escanaba, MI
Directions
Cost: FREE Admission
Tel: (906) 217- 4040
Email: events@baycollege.edu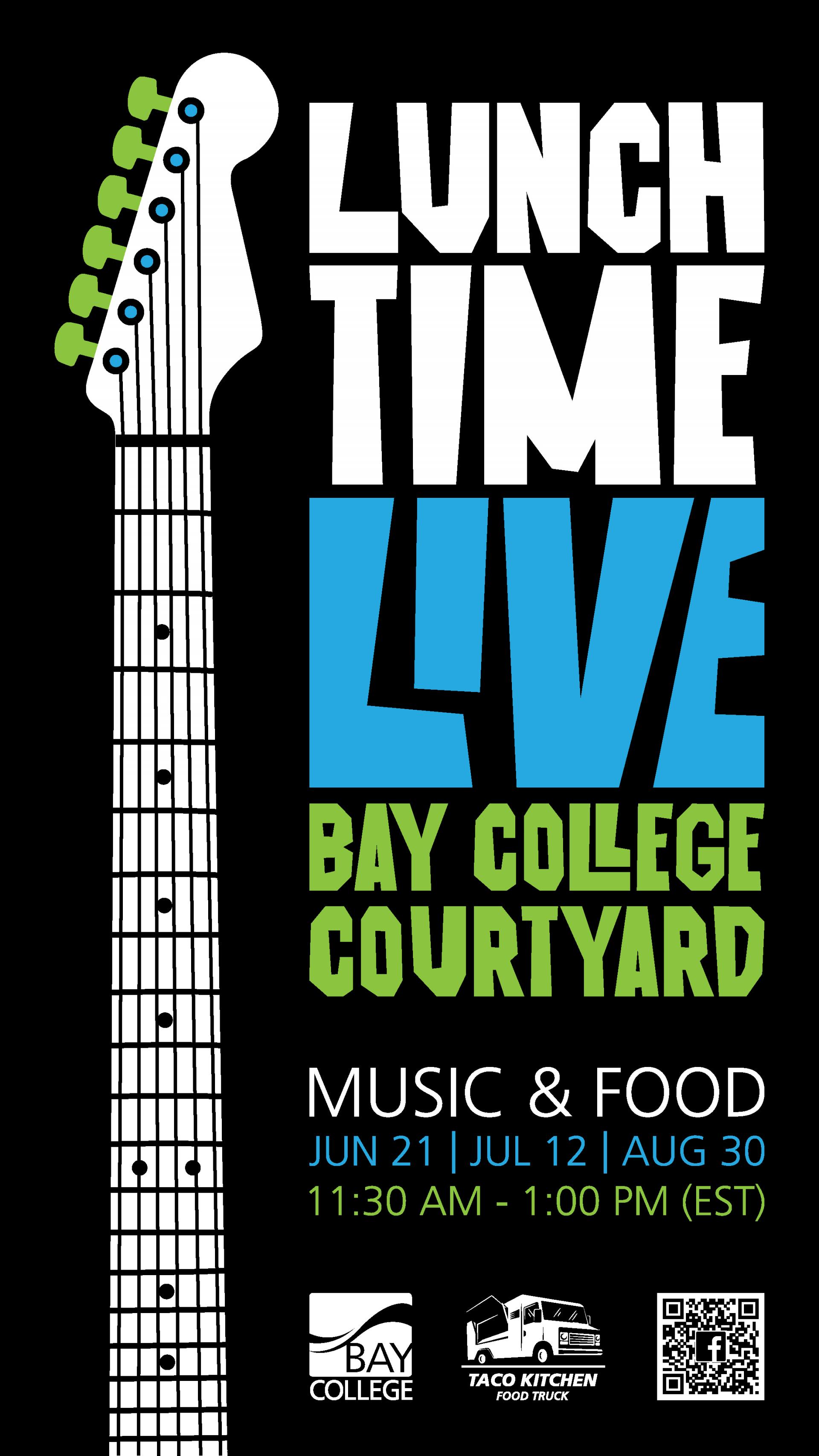 What are you doing for lunch?
Drop by the Bay College Main Campus location in Escanaba during your lunch break (and come hungry!).

Wiles Food Services is serving up a *special*, plus all of the classics at the Taco Kitchen food truck.

The Taco Kitchen will be parked in Parking Lot E and the performances take place in the courtyard.
Bring some sunscreen, a lawn chair (if you want), and some cash for lunch. 
This is a free community event, so come on by! This event is outdoors. If inclement weather, event will be moved inside to the Café Bay. 
Contact Info: (906) 217- 4040 or events@baycollege.edu