Delta County Century Ride
Sunday September 18th 2022
Gladstone Sports Park
900 North Bluff Drive Gladstone, MI
Directions
Cost: $10
Web: click/tap
The Century Ride is designed to be enjoyable for all riders, regardless of their endurance level.
Participants can choose from ride lengths of 100K, 78K, 40K, and 13K -- it's fun for the whole family. 
 No matter what route participants select they will be able to enjoy food, beverages and musical entertainment at a variety of rest stops during their ride. 
Rest Stops:
* Dobber's Pasties serving 8am-3pm
* Brisket Barn serving 11am-3:30pm
* Root Beer Floats served 11am-3:30pm.
Sponsored by Bink's Coca-Cola & Rapid River Dairy Flo.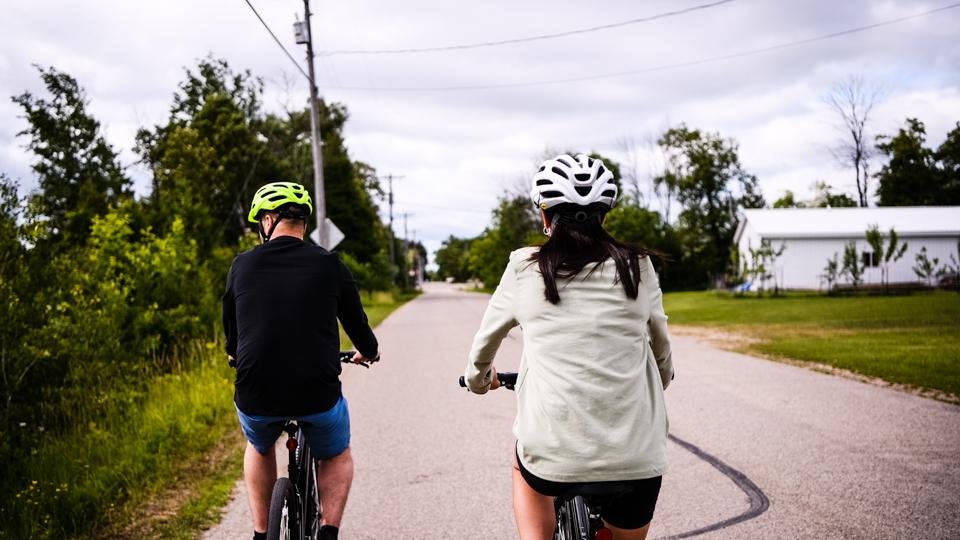 Additional Details: Ride Day- Gourmet Waffle Breakfast Served by Bobaloon's 8am-10am ($5 per person) 
Bay de Noc Bike & Binge: Saturday Sept. 17th 5pm -7pm:$10/person 
Arrive Saturday Night at the John and Melissa Besse Foundation Sports Park Concession Stand to pick up your ride registration the night before the ride.
Enjoy an Elmer's County Market Croatian Chicken Dinner served with corn on the cob, potato salad, and pie!
Sponsored by Visit Escanaba. 
Remember Limited Quantities Available. Pre-register to guarantee your dinner!