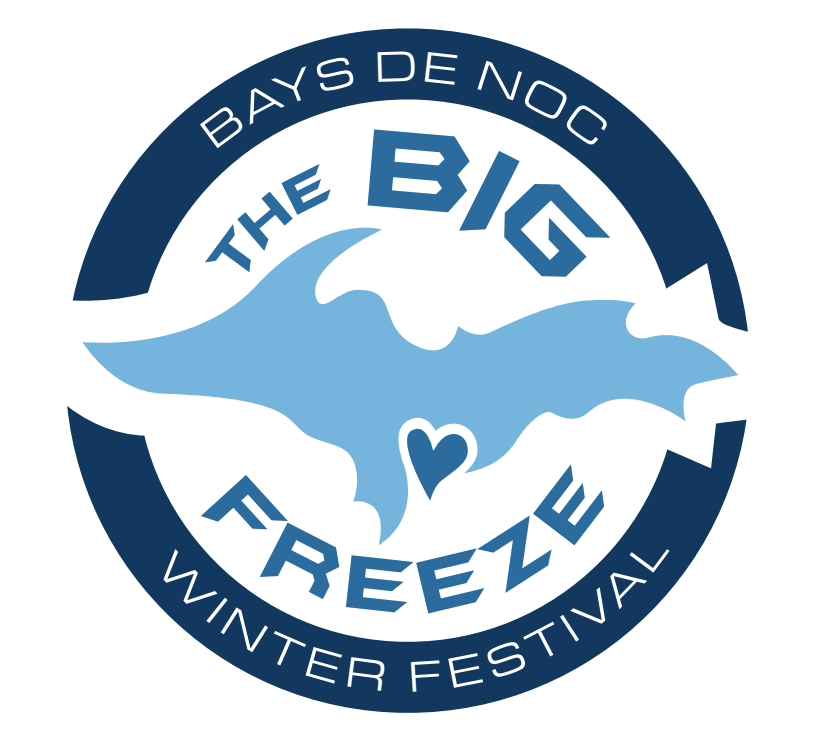 2023 Big Freeze Winter Festival
Friday February 17th 2023 - Saturday February 18th 2023
Ruth Butler Building, UP State Fairgrounds
2401 12th Ave N Escanaba, MI
Directions
Cost: See website for prices!
Web: click/tap
It's happening again, BUT BIGGER! 
Visit Escanaba launches 2nd annual ice fishing event, in the world's Walleye Capital (Feb. 17- 18, 2023)
This year, The Big Freeze has expanded from an ice fishing derby into a 2 day winter festival and fundraiser event! 
Friday February 17th from 5-8PM (EST) in the Ruth Butler Building:
This fun-filled weekend starts with the "Fire & Ice" themed warm-up party!
There will be a chili cook-off, live music, silent auction, 50/50 raffle, games, photo booths, a live ice carving performance by Food Network Star Randy Finch, beer from Upper Hand Brewery, plus a chili cook-off with all the fixings included!
Admission:
$20 Adult
$10 Children 8-12
FREE Children under 8
Check-in for the ice fishing derby will also be held on Friday night at the Ruth Butler Building.
Anglers will be required to register & pay ahead of time, using the FishDonkey App.
The $89 entry fee will include admission to "Fire & Ice Night: Chili Cook-Off & DCSAR Fundraiser," an event hoodie, an official Big Freeze bump board, a wristband, opportunity to win prizes (including door prizes & wildcards), plus a meal & beverage ticket for Saturday's catered dinner.
Contestants will also be required to sign a waiver at check-in (all participants under 18 will need a parent/guardian signature as well).
Saturday February 18th from 4AM-2PM (EST):
On Saturday morning, the ice fishing derby opens up bright and early at 4 a.m. and competitors are free to fish anywhere within the derby's boundary waters.
Using the FishDonkey app, fishermen will upload photos of their catch and can follow the competition's live leaderboards.
The bigger the fish, the better chance they have at winning more prizes.
The fishing derby closes at 2 PM. ALL ENTRIES MUST BE SUBMITTED PRIOR TO 2PM TO QUALIFY!
**A special fishermen's dinner will be catered at 3PM in the Ruth Butler Building & the prize ceremony will follow.
Competitors MUST BE PRESENT to claim prizes!

Saturday February 18th from 12-6PM (EST) in the Ruth Butler Building:
There will also be plenty of other fun on-shore activities throughout the day!
Canvas Painting Class: 12 PM
Kid's Crafts: 1 PM
Relay Races/Games: 2 PM
Horse Drawn Carriage Rides: 3-6 PM
There will also be a bounce house & photo booth. We will end the night with a campfire, s'mores, & hot cocoa!
Admission:
FREE Admission
$20 Canvas Painting Class 
The Big Freeze is a fundraiser for Delta County Search and Rescue.
Three simple steps to register for the fishing derby:
1) Get the FishDonkey App on your smartphone
2) Make an account
3) Search "The 2nd Annual Big Freeze"