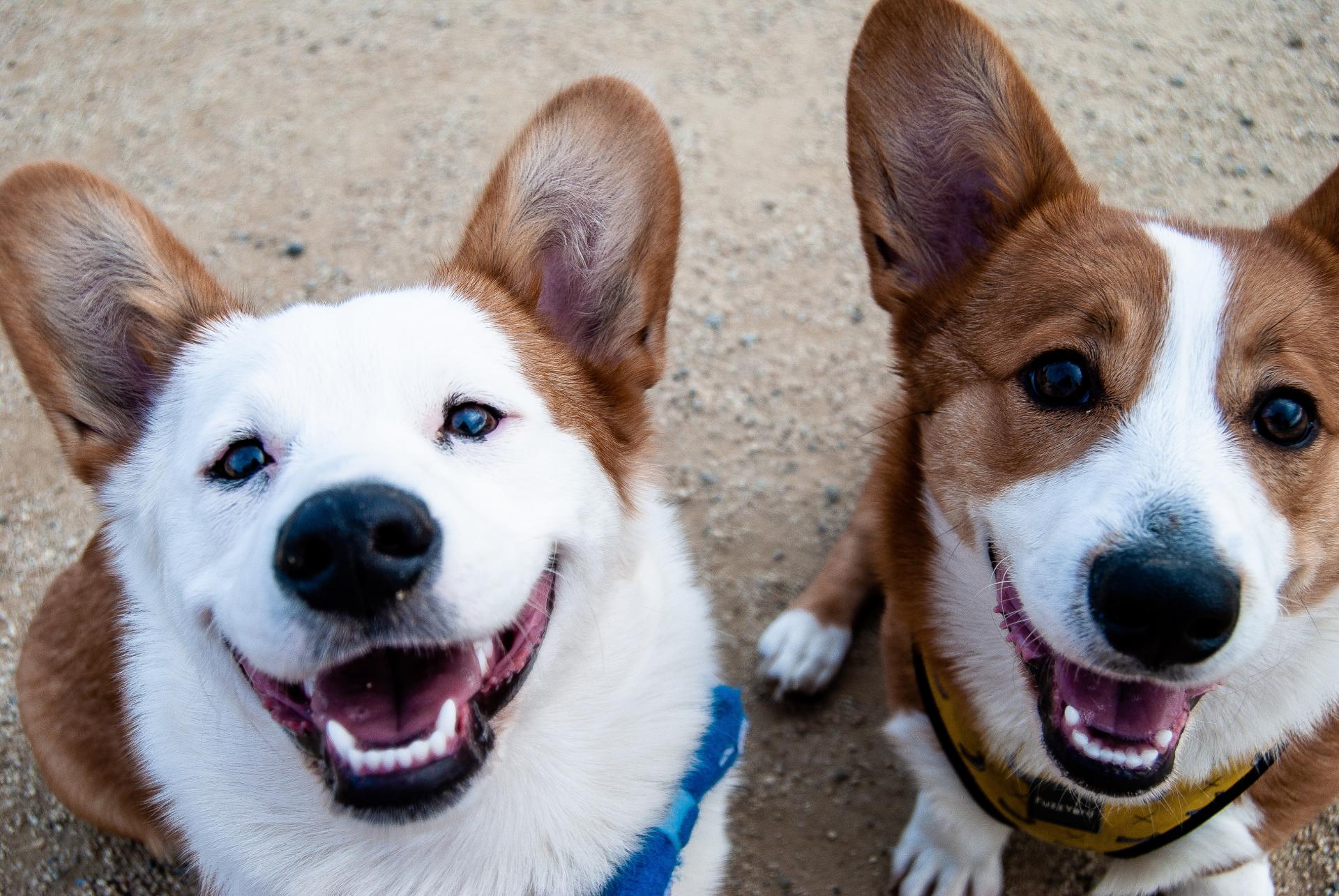 Calling all dogs: Bring your owners to the Bays de Noc!
Leaving your best friend behind at the kennel or in an empty house when you go on vacation is hard. Sometimes, you just wish you could take them along, too. Of course, doing so means planning ahead and finding out who welcomes four-legged friends. Not sure where to start? We've got you covered. Grab your dog's leash, load them into the car next to their favorite rolled-down window and head up to the Bays de Noc. Here's where you and your pampered pup can enjoy vacationing together: 
Ludington Park, Lake Shore Drive, Escanaba: Bring your pup on a walk at this mile-long coastal park on Little Bay de Noc. There are plenty of outdoor activities here including disk golf, biking trails, a swimming beach, tennis courts, sand volleyball, picnic areas, a playground for kids and more. Be sure your dog is leashed and honor signs where pets aren't allowed. Time your summer vacation to enjoy a free, family-friendly concert on Monday evenings or a movie on Saturday nights at Karas Memorial Bandshell. Visit the circa 1867 Sand Point Lighthouse, too. While your dog cannot come inside the lighthouse, you are welcome to walk the grounds together to marvel at the beautiful bay view and sunsets. 
Dobber's Pasties, 827 N. Lincoln Rd., Escanaba: It wouldn't be a trip to the Upper Peninsula without devouring a pasty. Dogs are welcome on the outdoor patio, where you can enjoy several pasty fillings, including breakfast, beef, chicken, veggie and pizza. Slip a bite under the table — it isn't a vacation unless everyone is eating good. 
Upper Hand Brewing Co., 3525 Airport Rd., Escanaba: Enjoy some Michigan-made brews at Larry Bell's Upper Peninsula brewery. Try their Yooper Ale, Upper Peninsula Ale and more. Upper Hand Brewing Co. has a large grassy area with pet waste clean-up supplies provided for the furry friends you bring along. 
Dog-friendly coffee runs: Stop in for your daily caffeine dose at Escanaba's Express Coffee Co. or Jo to Go!  Get yourself a drink and don't forget to ask for a puppy treat for your dog! 
Escanaba Dog Park, Airport Rd., Escanaba: Vacation is a time to let loose. Make sure your dog has a chance to do that by taking them to this dog park near the Delta County Airport, where they can play with other dogs, leashless. If you want to make sure your four-legged friend makes friends of their own, check out this Facebook group where dog owners schedule park pet playdates. There are areas for both big and small dogs here. No toys are allowed, but water and bags for pet cleanup are available. 
Jim's Dari-Kreme, 1201 Washington Ave., Escanaba: Enjoy an ice cream cone or dish outside with your dog. Let them have a lick, too! 
Van Cleve Park, 1224 Lake Shore Dr., Gladstone: With about 65 acres along the Little Bay de Noc, this park has ample room to explore. View wetlands and wildlife as you meander the boardwalk. Honor signs about pet boundaries!
Days River Pathway Trail, 6310 Days River Rd., Gladstone: Enjoy the nine miles of this tranquil, scenic trail along Days River with your pup – just make sure they are leashed. Five loops create this trail within Escanaba River State Forest, offering increasing difficulty with each loop. The first two loops are kid-friendly. Mountain bikers will also enjoy the trails that jut off the main path. 
Fayette Historic State Park, 4785 II Rd., Garden: If you enjoy Michigan history, give this iron- smelting ghost town a visit. Campers and visitors can bring pets as long as they are quiet and on a six-foot leash. However, pets aren't allowed in the historic buildings or on the swimming beaches. For more information, call 906-644-2603. 
You can find dog-friendly overnight stays and events happening during your visit on our website. If you do plan to bring your dog here, please keep your furry friend hydrated. Make sure to clean up after your pet and have materials to do so when they aren't provided. Lastly, take plenty of photos and send them our way by tagging us with #visitescanaba. You and your pup may be featured on our Instagram page!