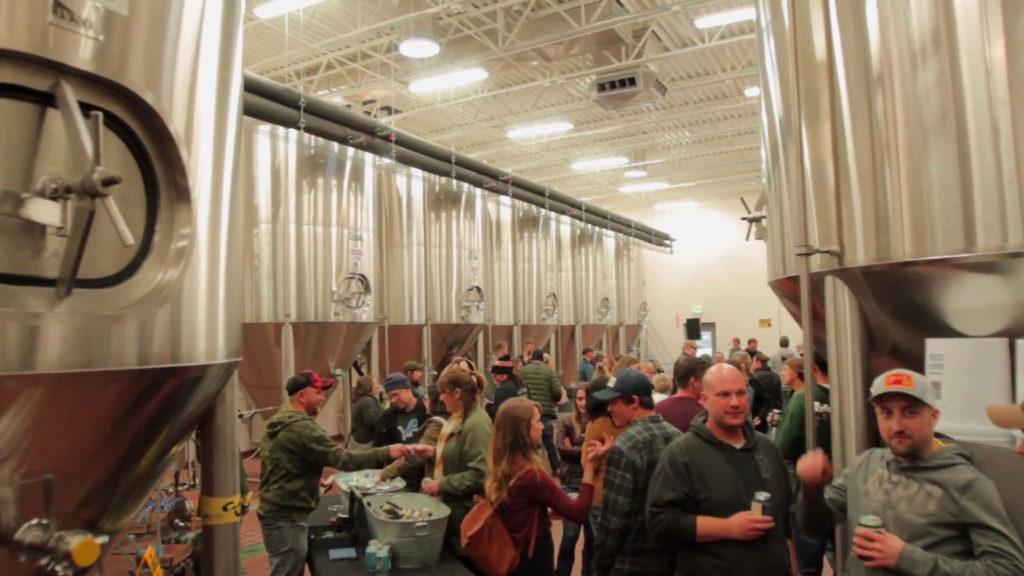 Discover Escanaba's best craft beverages on this self-guided tour
A favorite activity around Escanaba is trying the liquid artistry of our local wine, beer and cocktail crafters. You can taste your way through these six stops in one day; however, spreading them over two gives you more time to enjoy our delicious craft beverage choices and time by Lake Michigan.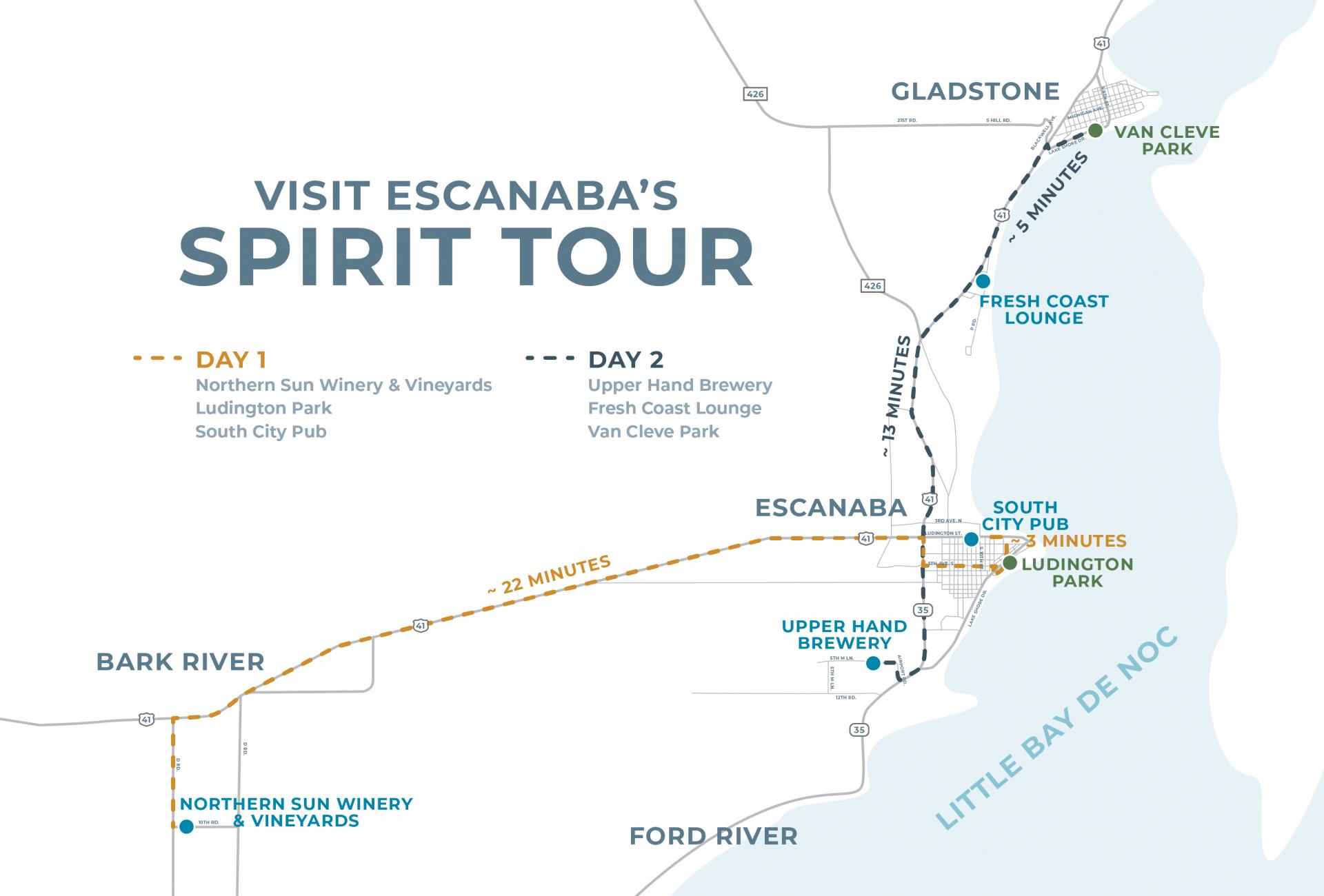 Day One | Wine & Spirits Tour
Northern Sun Winery | Bark River
Every vintage from this award-winning winery is 100% estate-grown. The winemaker and staff lovingly nurture the nearly 3,000 vines throughout the year. But unlike other vineyards that limit your experience to tasting their bottled craft, Northern Sun invites you to help hand pick the grapes in September and October. Starting at 8 a.m., join other locals and visitors harvesting throughout the day. The fruits you will gather create a wide spectrum of medium-bodied to sensationally sweet red, rosé and fruit wines. Bring back bottles to enjoy at home or gift them to family and friends.
This beautiful venue also offers live music throughout the year. In warmer months, bring a blanket or chair and a picnic. Your hosts will suggest a wine to pair with your food. Or invite family and friends for a reserved private tasting, party or wedding celebration. You will always cherish memories made at this northern gem.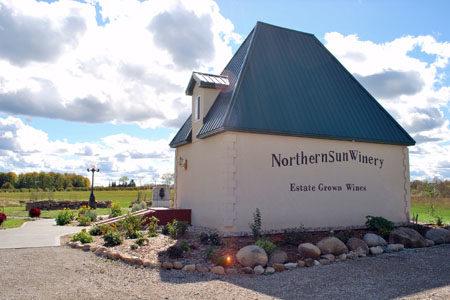 Ludington Park | Escanaba
A relaxing place to enjoy a bottle of your newly acquired Northern Sun wine is the mile-long Ludington Park on the shore of Lake Michigan's Little Bay de Noc. This four-season park is Escanaba's premier place to picnic, walk, bike, swim, kayak, boat, fish and snowshoe. In the summer, weekly concerts fill the evening air with live music. The child-designed Harbor Hideout playground can fill an hour or more with energy-releasing time together.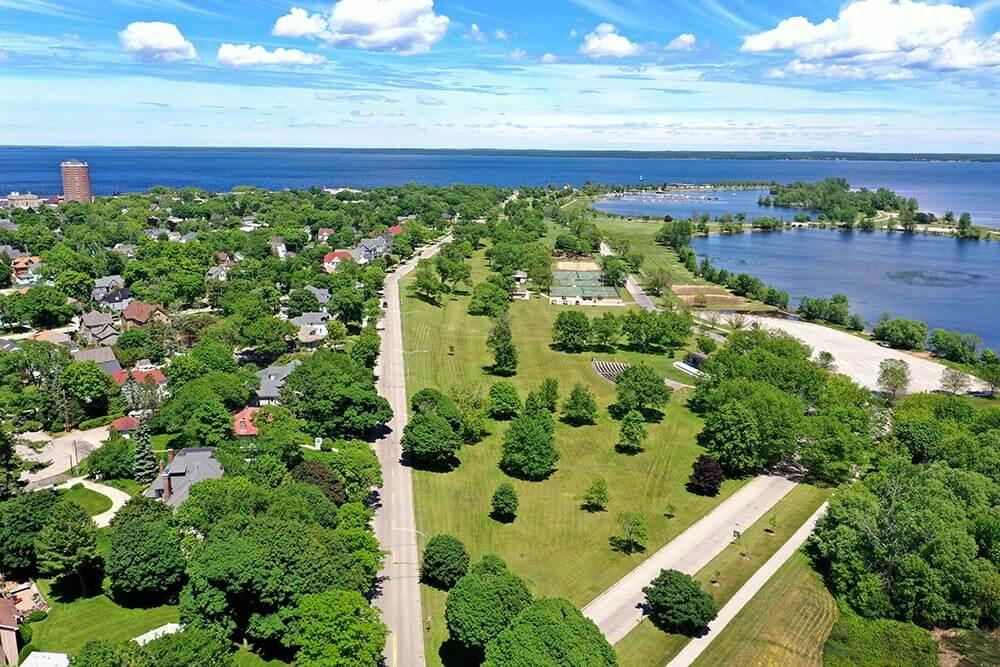 South City Pub | Escanaba
South City Pub, on Ludington Street in mid-downtown Escanaba, is one of the city's oldest bars replete with tin ceilings. You will find top-pick drinks among its amazing variety of creative specialty cocktails. Whether you want to try something new, like a caramel apple cheesecake martini, or stick with a traditional brew or spirit, this pub will quench your thirst. For 50 years it was Barron's Bar, but new owners made renovations in 2019. It's a popular place for playing pool, listening to live music and having conversations over enticing cocktails.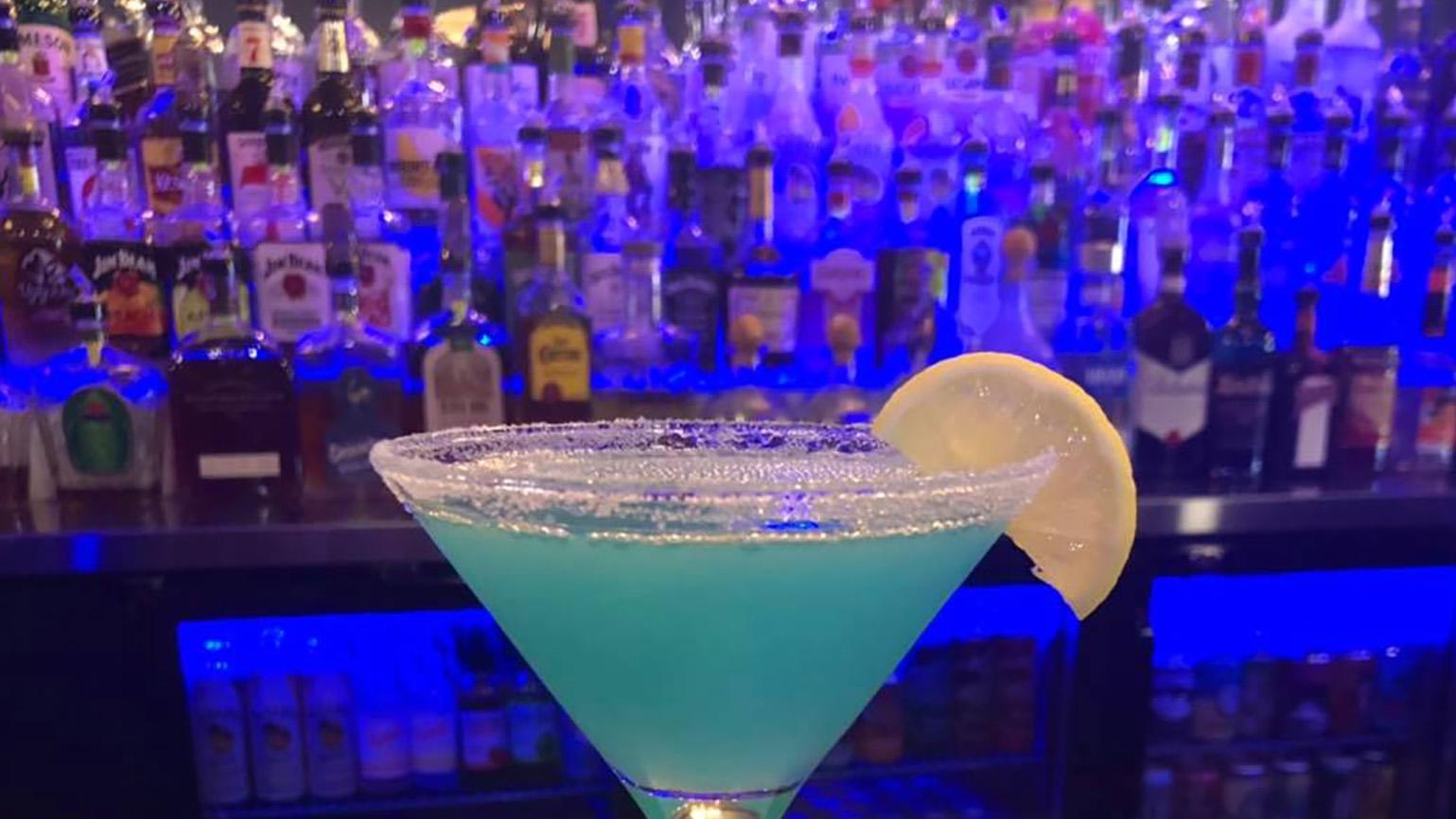 Get a good night's rest
In or near Escanaba, you can find a hotel with the location, amenities and rate you want. Summer is our busiest season, so if you can join us then, please make your reservations well in advance so you get your choice of rooms. We will have a warm smile waiting for you at the door.
Day Two | Beer & Spirits by the Bay
Upper Hand Brewery & Taproom | Escanaba
Start today's tour at our area's only craft beer maker. Upper Hand Brewery and taproom are tucked behind the trees, just past the Delta County Airport and nestled alongside Portage Creek.
This iconic U.P. brewery was founded in 2014 by Larry Bell of Bell's Brewery, one of Michigan's oldest, largest and most celebrated craft breweries. The staff proudly says every can of Upper Hand beer is a love letter to the Upper Peninsula.
In the taproom, familiar faces and first-time visitors receive the same warm welcome. Come by and take a guided tour of the brewery, enjoy a pint, say hi to Walter (their moose) and grab a six-pack or more to go. Indoor seating is limited (Upper Hand prefers cozy), but there's lots of outdoor seating. The staff can help you pair their brews with any number of iconic snacks available from local food vendors such as Wildmans Munchie Mobile. Watch their website for seasonal events — you'll brag about these good times for weeks.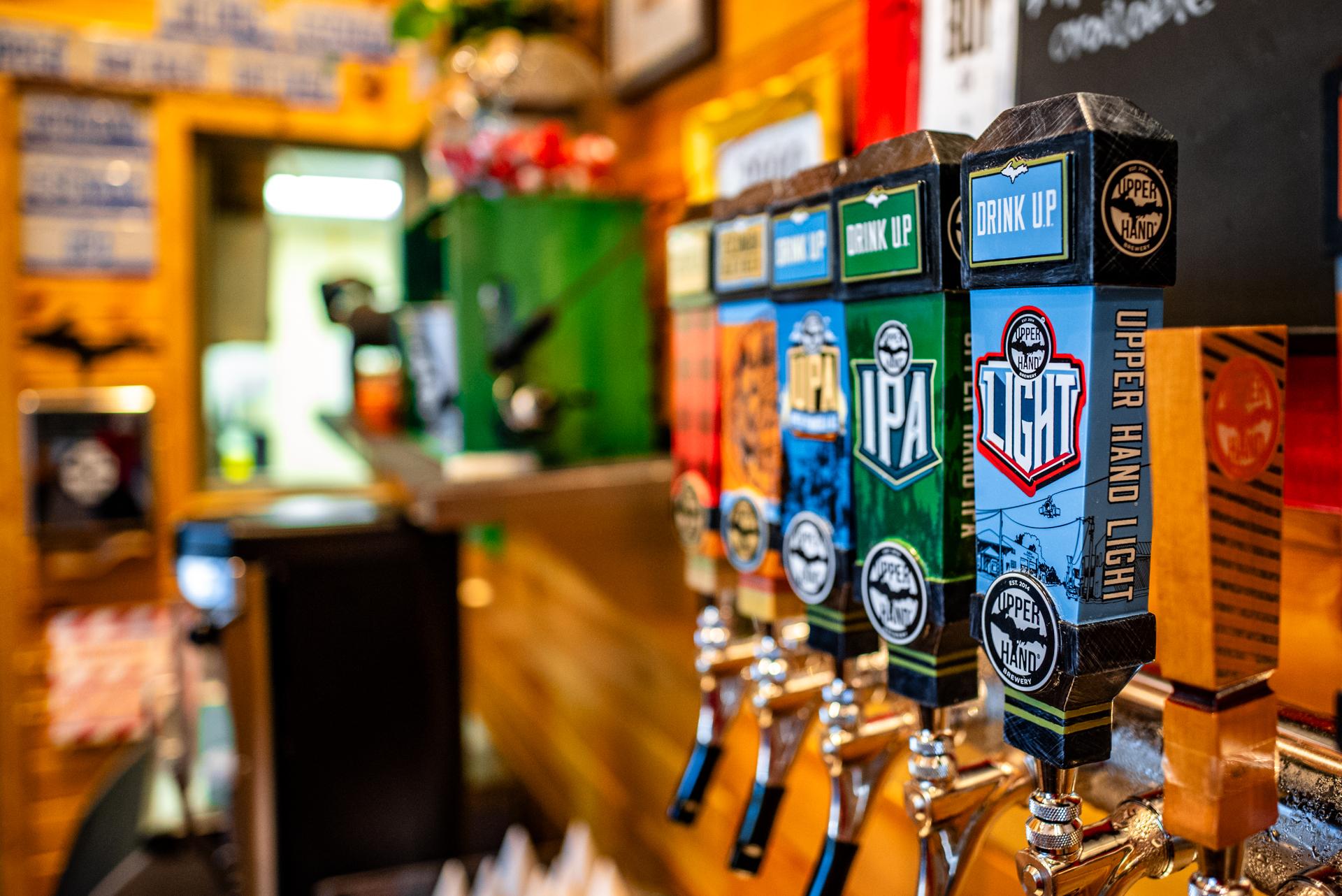 Fresh Coast Lounge | Gladstone
The Fresh Coast Lounge is a hip new cocktail destination inside the Freshwater Tavern connected to the Terrace Bay Hotel. Recently renovated, it features delicious, made-from-scratch cocktails, local craft beers on tap, thoughtfully curated bourbons and wines and amazing food. The bay view from their deck or dining room is spectacular.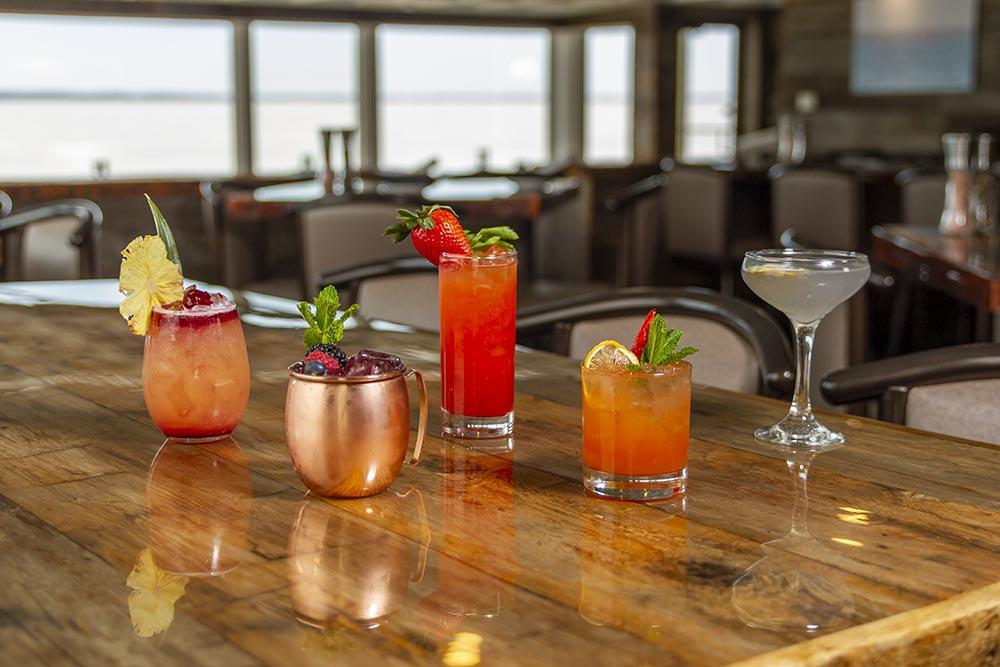 Van Cleve Park | Gladstone
After a day of enjoying local brews and spirits, drive up the Lake Michigan shore to Van Cleve Park. This four-season outdoor destination is a favorite place to swim, fish, play volleyball, baseball and basketball or hike and bike in the warmer months. Concerts in the summer, the Kids Kingdom wood playscape and snowshoeing in the winter offer a spectrum of fun for all ages. It's a tranquil place to watch the stars blanket the sky, too.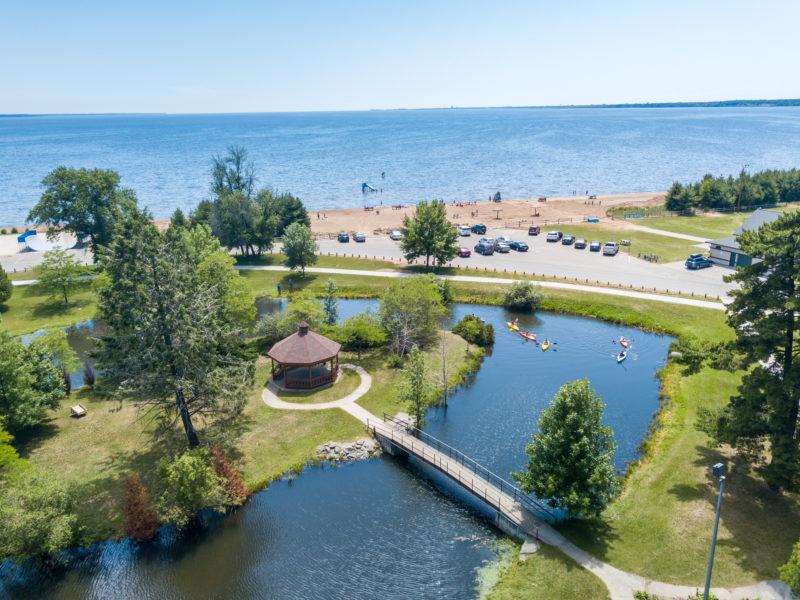 Follow this tasting tour soon … and often!
We hope you will take this self-guided, craft beverage tour the next time you visit the Escanaba area. There is always something new to try and toast along the way. Tag your photos of craft beverages and happy memories with #visitescanaba. It's a fun way to share our love of the U.P.