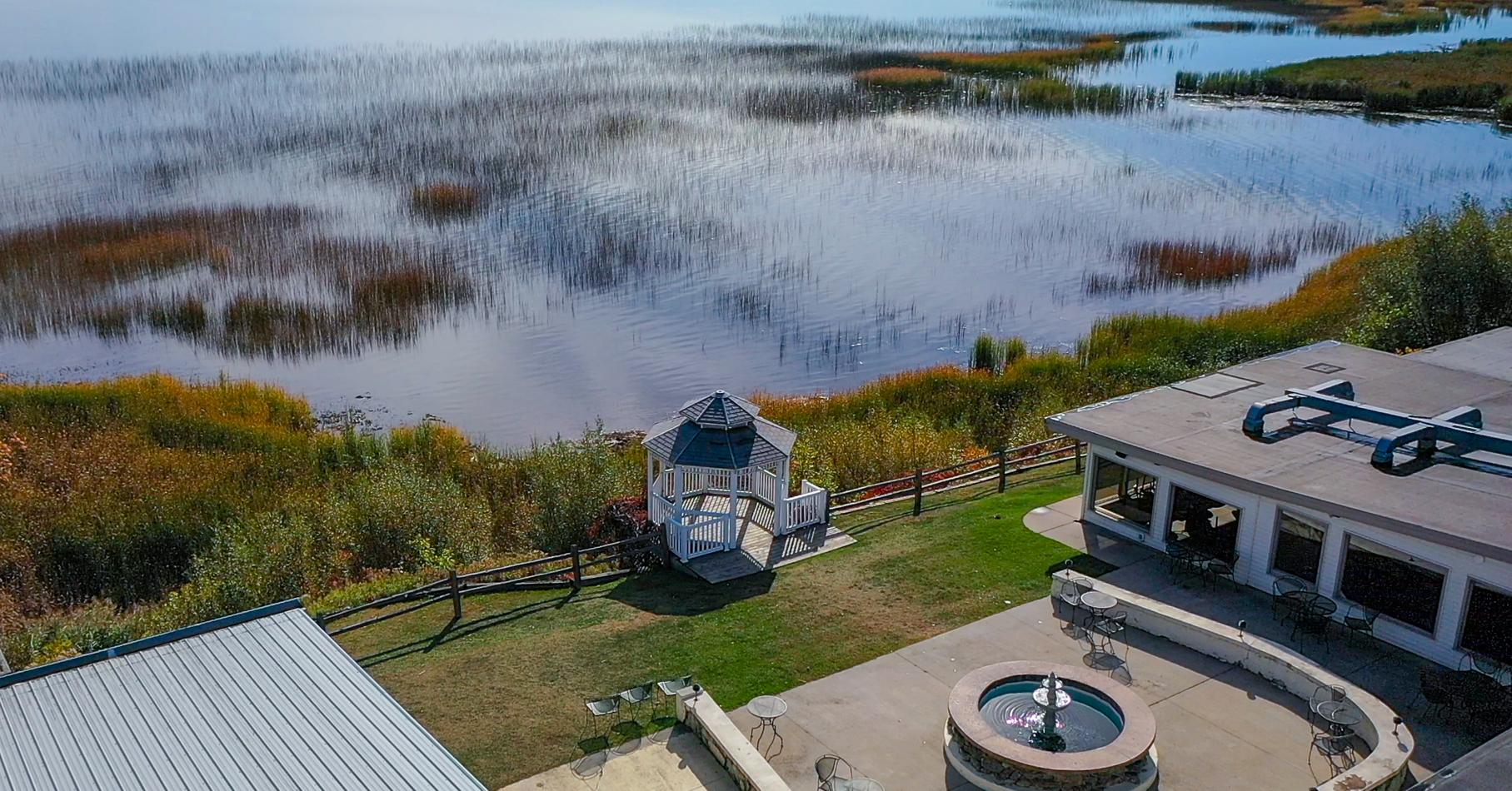 Dine at Four Escanaba Restaurants on the Water
Our chefs know one way to entice you to take more time to enjoy delicious drinks and food is to pair them with a view of Lake Michigan's Bays de Noc. Whether you dine indoors or on the deck, savor the tastes and vistas at these four waterfront restaurants.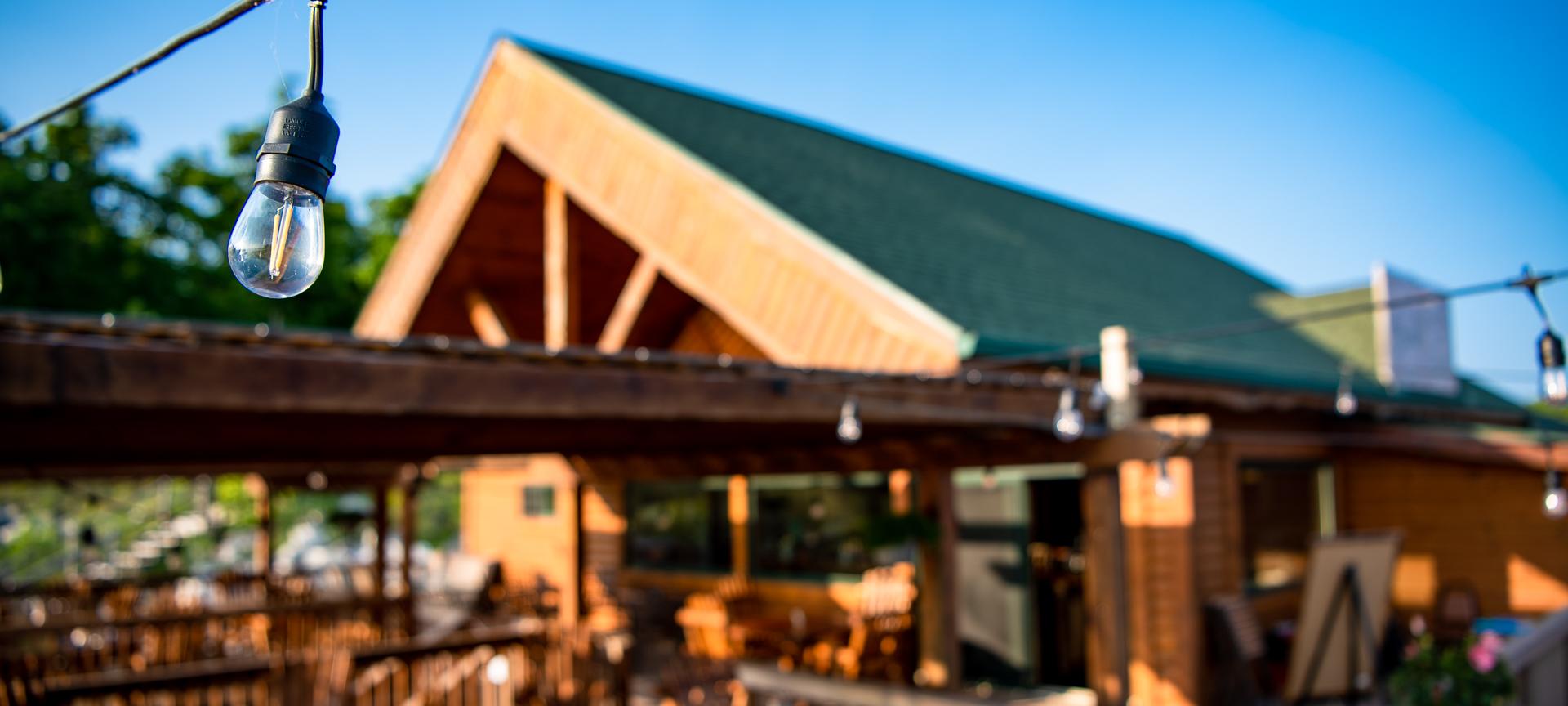 The Dock Grill and Bar
15600 17th Road, Garden | 906-644-3000
Drive south from U.S. 2 on the scenic Garden Peninsula to this waterfront gem, or moor your boat or seaplane in the private marina. The Dock is renowned for serving the freshest fish. Whitefish, perch and trout are caught daily by local anglers just two blocks away. Or enjoy every forkful of Great Lakes walleye, fried, broiled or baked, and then seasoned to perfection. Fiesta Tuesdays satiate your Mexican cravings. Saturdays feature slices of juicy prime rib. Throughout the week, you can choose from crisp salads, wraps, burgers, flatbread pizzas, seafood, steaks and vegetarian options. The Tiki Bar creates a tropical island atmosphere as you chill by the Big Bay. Plan to stay for a spectacular sunset.
Take me to the Dock Grill and Bar
Nahma Inn
13747 Main St., Nahma | 906-644-2486
Since 1906, this inn and lodging have delighted travelers year round along the shores of the Big Bay de Noc. Boaters can come and go from the Inn using the DNR launch next door. No one leaves hungry after lunch or dinner. People drive for miles for their Friday fish frys and Saturday prime rib nights. But you won't go wrong choosing from their lunch and dinner salads, homemade soups, wraps, juicy burgers, fall-off-the-bone baby back ribs, piping-hot shrimp scampi and more. Check their website or Facebook page for their live music schedule, including an Annual Nahma Music Fest held at the end of June.
Freshwater Tavern
7146 P Road, Gladstone | 906-786-7554
Every seat in the Freshwater Tavern's dining room and on the deck offers a breathtaking view of the Little Bay de Noc. The only distractions will be the made-from-scratch cocktails, local craft beers, thoughtfully curated bourbon and wines and amazing food. From the shareables to garden-fresh salads, just-off-the-boat lake fish, Nashville hot chicken sandwiches and Kalbi beef tenderloin to a selection of vegetarian choices, you will want to come back to try more. House-made tiramisu, seasonal sorbet and custard "brulee" are just some of the end-of-dinner temptations and excuses to look at the lake longer.

Log Cabin on the Bay Grill & Bar
7525 US Highway 2 41 M35, Gladstone | 906- 420-8552
Enjoy a beautiful view of the Little Bay de Noc situated between Gladstone and Escanaba. This restaurant gets high marks for its fabulous Friday fish frys and you won't be disappointed with the queen and king cuts of prime rib on Saturday nights. Their regular menu offers homemade soups, lighter-fare appetizers and plates, delicious pasta, succulent seafood, house-smoked baby back ribs, Reuben sandwiches and more. Their specialty martinis, hot toddies and mocktails are reasons to stop, too. And if you just want something sweet to enjoy with the lake view, cheesecake is just one of their decadent desserts.
Take me to Log Cabin on the Bay
More Restaurants
Your dining experience doesn't stop on the waterfront. Check out our other top restaurant options in the greater Escanaba area.