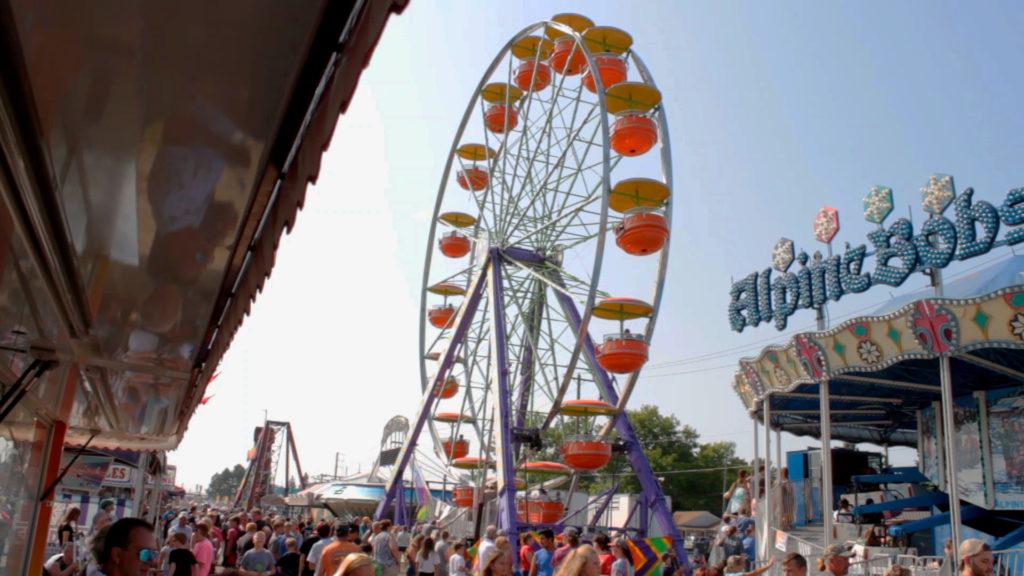 Ace your U.P. State Fair experience with these insider tips
If mouthwatering fair food, thrilling rides and captivating grandstand events are your ideas of a good time, then Escanaba is the place to be  Aug. 16-22. The U.P. State Fair is just around the corner!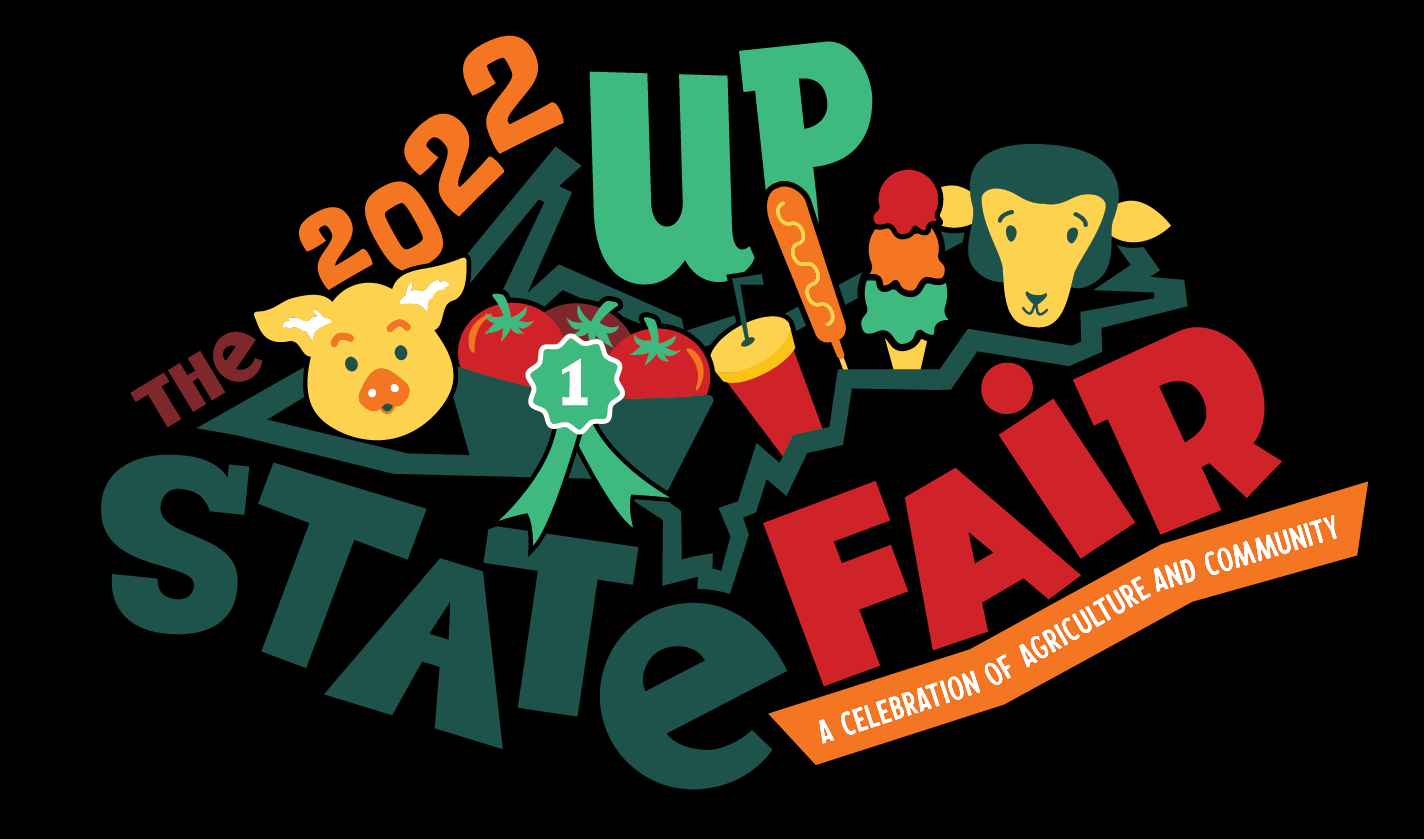 We're sharing insider information, some tips to get the most of your fair experience, courtesy of Vickie Micheau, Delta County Chamber of Commerce executive director. The Chamber has played a large role in bringing blue-ribbon fun in years past! Read below to be in the know, and go to the U.P. State Fairgrounds, 2401 12th Ave. N. 
Deals on deals on deals
Not only is regular admission to the U.P. State Fair just $10 for ages 13 and up, but the fair has a few ways to save starting when you arrive. For adults planning to spend more than three days at the fair, ask for a $35 weekly pass. Regular admission for youth ages 6-12 is $5, so a $20 weekly pass is a good deal if your kids will return for more than four days. Children younger than 5 years old get in for free any day! 
If you don't plan to come to the fair that frequently, there are still some daily deals that you may be able to take advantage of. 
Are you a thrill-seeker or Ferris wheel fanatic? You don't want to be weighed down with the choice of where to spend your ride tickets. Hop on all the rides as many times as you want with daily wristbands which are $30 each. If you plan to come back daily, the $100 megaband is the way to go! It's good every day throughout fair week. 
Special deals will take place on the following days: 
Honored Citizens Day - Thursday, Aug. 18: 
Michigan Governor Gretchen Whitmer will spend a few hours at the fair, talking about issues important to Michiganders.
Active Military, retired military and veterans receive free admission with DD 214 military service verification form. 
Senior Citizens Appreciation Day — seniors 65 and older get in for $5. 
Native American Day — $5 admission with a Certificate Degree of Indian Blood or Tribal Membership. 
Meijer & Scouts Day - Saturday, Aug. 21:
Sponsored by Meijer, all first responders, healthcare and grocery store workers (including Meijer team members) receive a 10% discount when you present your company-issued name badge. 
Scouts in uniform will receive free admission. Any scouts 6-12 years old must be accompanied by an adult with a paid gate admission. 
Thrilling, stomach-dropping, swingin' good-time rides on the Midway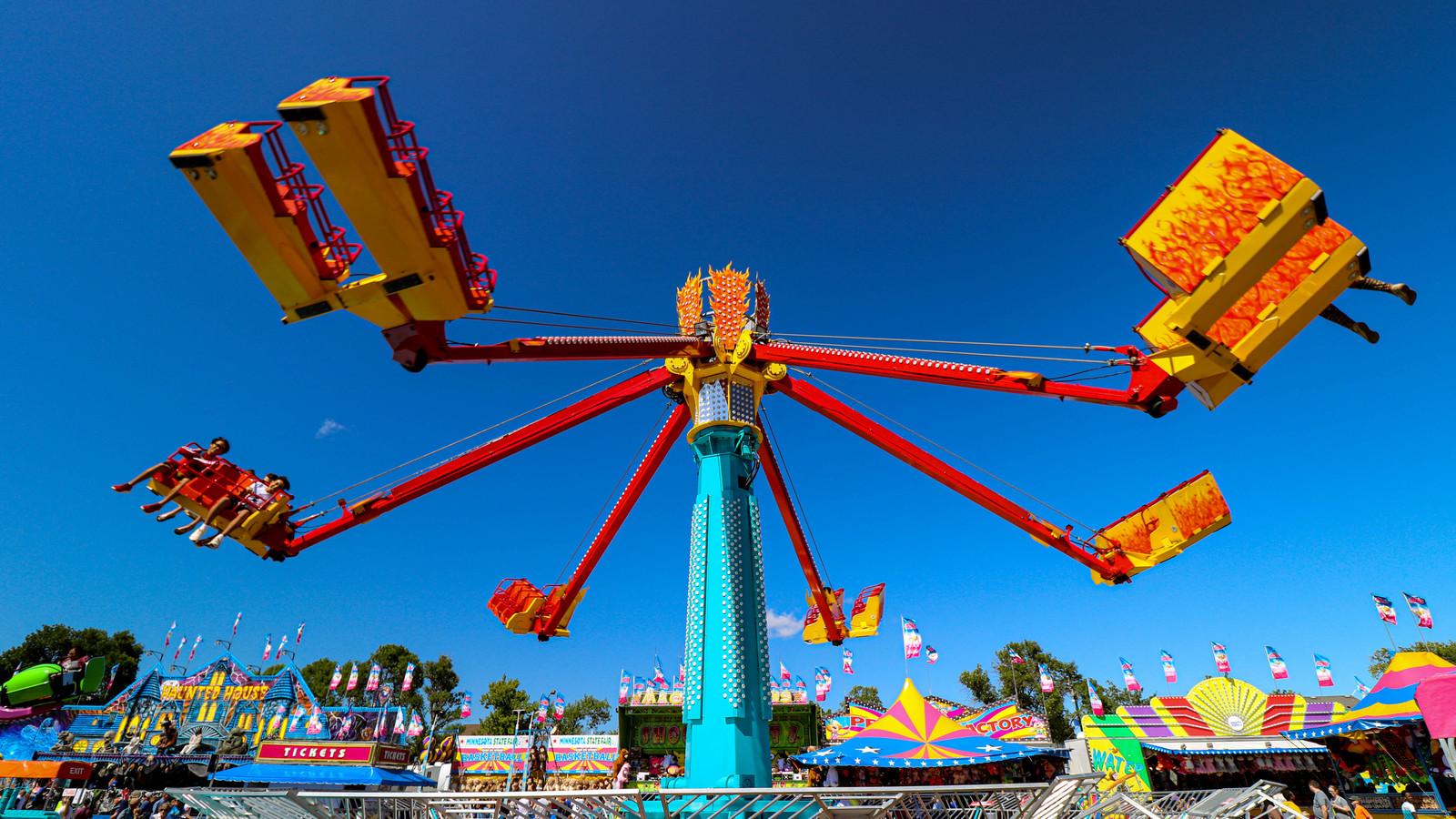 Skerbeck Entertainment Group is bringing in a brand new and exciting high capacity thrill ride to the U.P. State Fair this year with the Down Draft! There will be a ride for everyone from the tame seekers to those who enjoy life on the wild side.
Stop for a bite (or several) here!
You can never go wrong with fair food. While there are lines in front of every food vendor, the longest ones will lead to Croatian Chicken, fresh-cut french fries at Norm's and Mr. Kim's teriyaki stick chicken and tempura. All of these have traditionally been fan favorites, so if you haven't tried them before, it's well worth the wait! Enjoy your mouthwatering meal with ice-cold lemonade and make sure to leave room for dessert. Elephant ears, cotton candy and many other fair favorites will also be available. 
General tips to enhance your fair experience 
Every day at the U.P. State Fair is full of fun that'll keep you wanting to come back the next day. Make sure to peruse all the exhibitors, admire the hard work of Upper Peninsula juniors, ride all the rides, try as much food as you can and stick around for the captivating grandstand events. Here are some things to keep in mind for fair week: 
Online ticketing is available this year for a quicker gate process. Get into the fair faster so you can enjoy the blue-ribbon fun sooner!
Grandstand events won't start until Tuesday. All of these are included in fair admission, but if you want a seat close to performers, buy a Gold Circle ticket online. There is a limited number available! 
The Junior Market Livestock Show features the hard work of young exhibitors who have purchased and trained the animals. On Saturday, a lively auction will take place and the money spent on their animals goes directly back to those exhibitors. It's often used for college, career advancement or the purchase of their next livestock. Consider being a part of the action with a bid! 
Listen to the speakers for announcements from the Miracle of Life Pavilion! If you're lucky enough, you'll get to witness an animal giving birth. Cute, baby animals, such as the lambs that were born right before fair week, are popular with children and adults alike.
The DNR Pocket Park offers fairgoers the opportunity to try their luck at fishing, go for a bull's-eye at one of the shooting ranges or take part in a wide variety of other activities throughout the day. It's also a great place to rest under a shady tree or by the waterfall.
You can find fair week hours and more details on Midway entertainment on our U.P. State Fair Landing Page. Buy your tickets today! 
Extend your stay! 
When you leave the fair, the fun doesn't have to be over! Escanaba has several great restaurants, shoreline activities and museums to choose from. Visit the Webster Marble: Inventing the Outdoors Museum, Veterans Memorial Museum or the Upper Peninsula Steam and Gas Engine Association's Antique Village on the U.P. State Fairgrounds. Extend your stay in the area and enjoy over 200 miles of shoreline along the Bays de Noc. We can't wait to welcome you to the area!