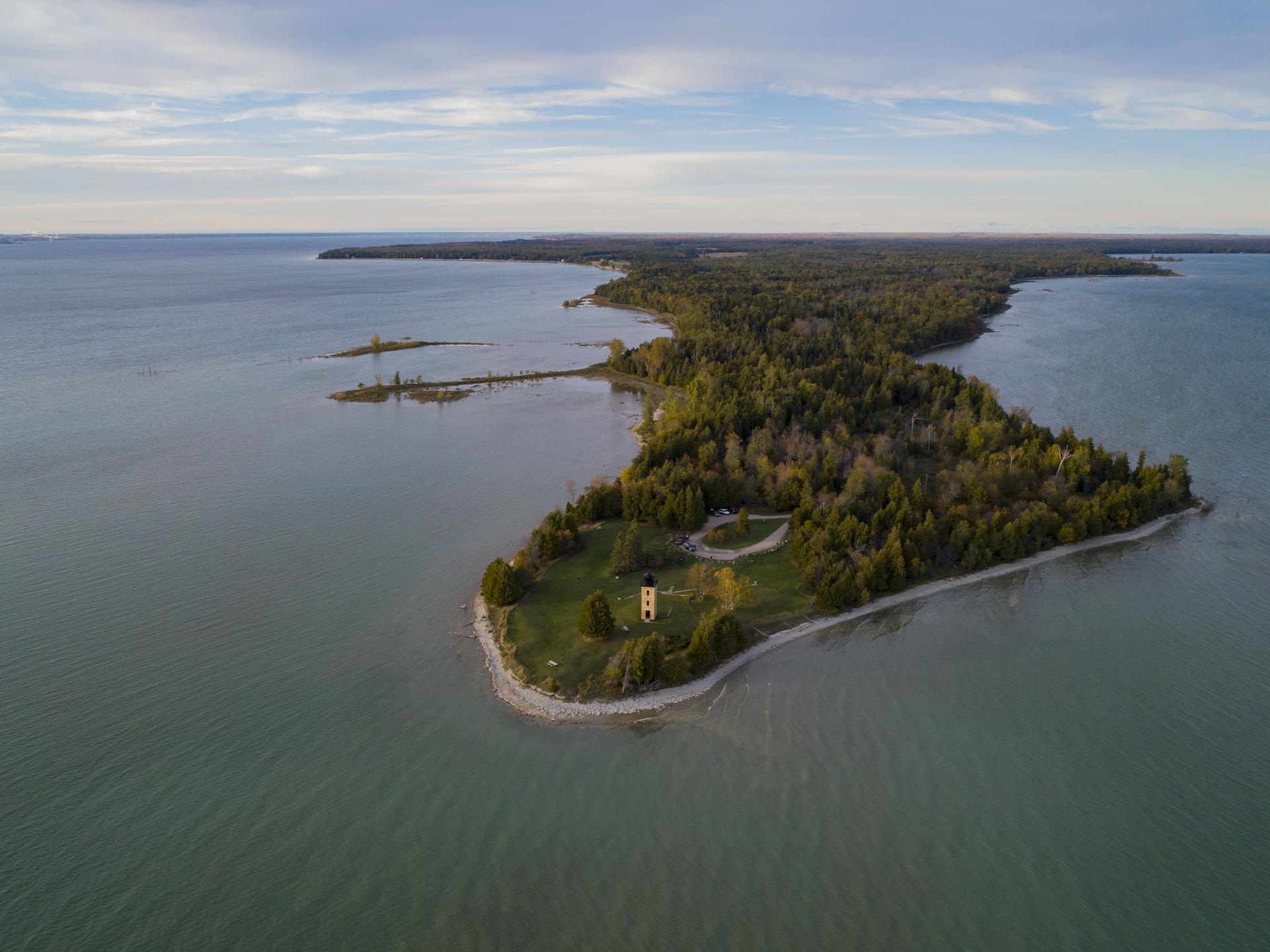 RAPID RIVER
U.S. Highway 2 passes through Rapid River and joins with U.S. Highway 41 just west of town; the two then run concurrently from Rapid River south to Escanaba. Rapid River is an unincorporated community in Masonville Township, situated on the northern end of the Little Bay de Noc between the mouths of the Tacoosh and Rapid rivers with the mouth of the Whitefish River just to the east, making it a great place for fishing. You can venture out to Peninsula Point to climb the lighthouse for a spectacular panorama of Lake Michigan or watch hundreds of monarchs during their migration. Then, relax by a waterfall or explore the woods around you.
The community was first named Rapid Siding as a stop on the Minneapolis, St. Paul and Sault Ste. Marie Railroad. The name was recorded as Rapid River when the community was platted in 1887. The community never incorporated as a village. One scene from the 2001 film Escanaba in da Moonlight was shot in the Swallow Inn, a popular bar on Main Street.
HAYMEADOW CREEK FALLS
This recreation area has a great hiking loop with many elevation changes. Cross over a couple of bridges then relax at the waterfall. Bring a mountain bike if you're up for the challenge or just pack a picnic to enjoy by the creek.
MONARCH BUTTERFLIES
Around Fall you can visit Peninsula Point to see hundreds of Monarch butterflies start their journey towards Mexico. It is a glorious site to see! The trees seem to flutter orange with each passing wind.
PENINSULA POINT LIGHTHOUSE
Climb this open lighthouse to see Lake Michigan like you've never seen it before! The spiral staircase is a fun way to gain elevation and a great opportunity for photos or videos. There are many private beaches along the trail next to this lighthouse.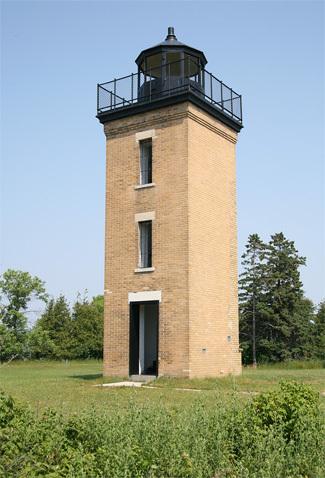 RAPID RIVER FALLS
You can clear your mind with the roaring sounds of the Rapid River Falls, easily accessible from US 41. Each season looks completely different than the other. Winter brings a silent scenery to life with the sound of moving water while spring is even louder with the fresh runoff. Visit in the Summer and try your hand at fishing downstream from the waterfalls.
RAPID RIVER SKI TRAIL
Stay active in Winter by cross-country skiing on the Rapid River Ski Trail. There is a large parking lot that is maintained and there are miles of groomed trails. It is likely that you will have the whole place to yourself, so plan accordingly.
RAPID RIVER RELIC RIDERS
If you're more into motorsports during the winter months, Rapid River Relic Riders might be perfect for you! Sled with hundreds of other classic and original snowmobiles on a back-country trail. The day after the ride they host a show and swap in downtown Rapid River.