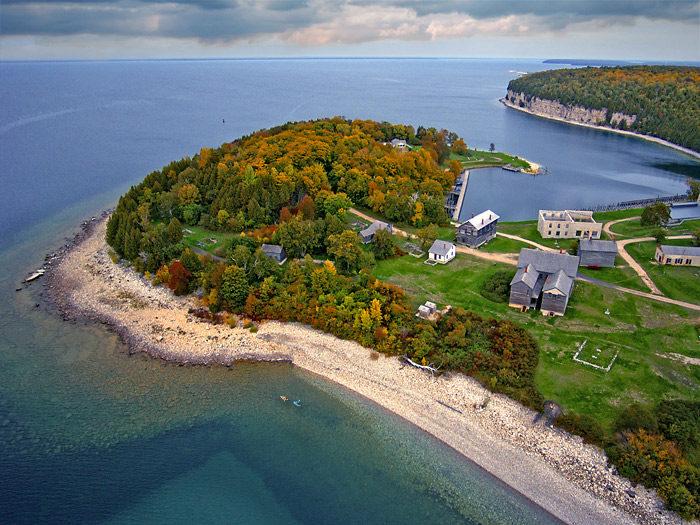 Fayette Historic State Park
4785 II Rd
Garden MI, 49835
Directions
About 17 miles of hiking trails wind through the park's historic and hardwood forest. The trail overlooks the town from limestone cliffs. Picnic area, beach and campground at park. Located south of Garden on Garden Peninsula.
The historic buildings of a century old iron smelting village create their own attraction and welcome break from biking and hiking. The trail overlooks the village of Fayette from its limestone cliffs, winds around the ancient buildings, then traverses the wooded park. The trail head is located at the Fayette State Park entrance off M-183 on the Garden Peninsula, 16 miles south of US-2.
The 711-acre Fayette Historic State Park blends nature and history. The park features a historic townsite, a modern campground, harbor slips, a boat launch, a beach and 5 miles of hiking and cross-country skiing trails with impressive views from the limestone cliffs that surround the harbor.
Visit Website