Your summer guide to making golf more fun
Watch international rising stars on the Road to the LPGA
June 21-23 | Symetra Tour Island Resort Championship | Sweetgrass Golf Club | W399 U.S. 2 & 41 | Harris | Ticket: $10 (valid all three days)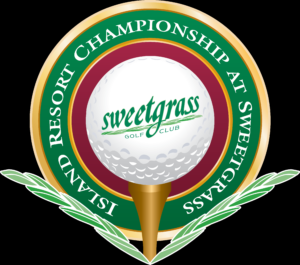 Turn off the sports channel. This summer, Visit Escanaba and watch the best golf live! 156 of the world's most talented, up-and-coming professional women golfers are competing June 21-23 in the Island Resort Championship at Sweetgrass Golf Club in Harris. The stakes are high. The action gripping. And the hospitality top notch. Experience great golf and so much more right here!
The Island Resort Championship is now the official United States qualifier for The Evian Championship, an LPGA major tournament slated for July 25-26 in Évian-les-Bains, France. Because players can qualify for two Evian spots, organizers expect golfers from 35 countries to use Sweetgrass as their springboard into the LPGA. The $200,000 purse (the biggest in Island Resort's history) will sweeten the win, too.
This event is the 12th in the 2019 Volvik Race for the Card on the "Road to the LPGA." For you, it's an opportunity to see in-person some of the most exciting golfers before they become world famous. See you there!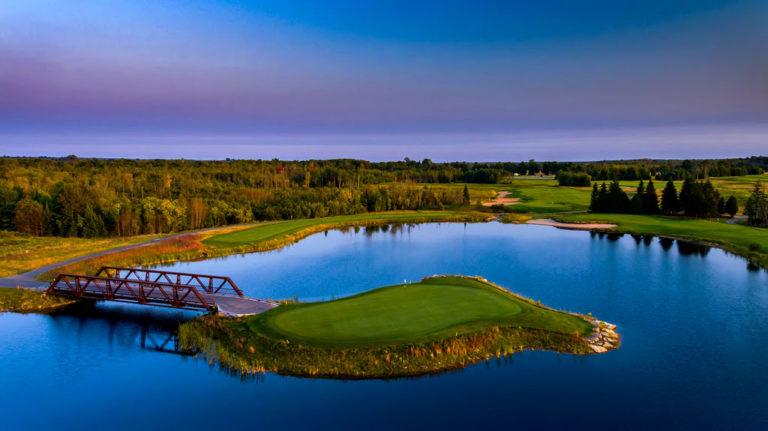 Best for Beginners
Golf can be frustrating for even the most seasoned professional. But for those just taking up the game or who can only play occasionally each summer, Escanaba-area courses can keep golf fun … if not downright silly! Here are some places you'll want to try:
Woody's Run Golf Course, 4004 18th Road, Escanaba; 9 holes; $10-$15; children 12 and under play free; Walk on May-October: 906-786-4034. Silly Scramble held in late July/early August presents challenges that will have you laughing. Call for the date.
Highland Golf Club, 3011 U.S. 2, Escanaba; 18 holes; $20-$35; Bar/Restaurant & Friday Night Fish Fry; Reservations May-October: 906-466-2791. Wide fairways give beginning golfers plenty of room to tune their game.
Garden Golf, 15640 18th Road, Garden; 9 holes; $10-$25; Bar & Restaurant with Friday Night Fish Fry and Prime Rib on Saturday; Reservations April-October: 906-644-4653. Course design keeps it fun for the beginner yet challenges the intermediate player.
Nahma Golf Course, 8588 LL Road, Nahma; 9 holes; $13 to $20 Reservations April to early-October: 906-644-2648. This vintage course offers a view of Lake Michigan's Big Bay de Noc.

ITINERARY – COASTAL GOLF TRAIL
Escanaba area is definitely one of the premier places to play golf in the Midwest. If you are an intermediate to a scratch golfer, you can challenge your skills on several championship-level courses that are carved out of some of the U.P.'s most beautiful landscapes. Call in the morning and you should be able to land a same-day tee time. Here's a suggested itinerary:
Day 1
Escanaba Country Club, 1800 11th Avenue, S., Escanaba; Reservations April-October: 906-786-1701
This 18-hole, par 71 course (designed by Tom Bendelow in 1915) is the oldest golf course in Delta County. The front nine is a classic, tree-lined design; the back nine is more open, with water penalty areas on six of the holes. Many golfers say #18 may be the toughest finishing hole in the U.P. The approach shot on this 428-yard hole is all uphill to a green that is 40 feet above the level of the fairway. Once there, the putting surface is the most severe on the course.
Alternative: Gladstone Golf Club, 6514 Days River 24.5 Road, Gladstone; Reservations May-September: 906-428-9646
This gem is one of the most scenic 18-hole courses in the U.P. Surrounded by thousands of acres of state forest land, you'll play five holes along the majestic Days River. (You'll definitely want to play here in the fall!)
Time travel to Fayette Historic State Park & Townsite, 4785 II Road, Garden; 9 a.m.-7 p.m., mid-June through Labor Day
If your tee time allows, drive to the nearby Garden Peninsula to visit one of the nation's premier historic company townsites, a well-preserved 1800s iron smelting town overlooking Snail Shell Harbor. Plan on exploring for two hours.
Conclude your day eating by the bay at The Dock, 15600 17th Road, Garden; 906-644-3000
Dine on the deck or look out the windows at one of the most spectacular views of Big Bay de Noc (the sunsets are worth staying for). The adjacent marina makes it easy to come and go by boat.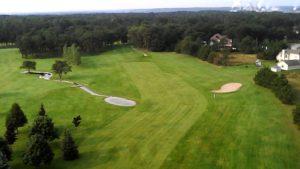 DAY 2
Terrace Bluff Golf and Country Club, 7527 Lake Bluff 19.4 Road, Gladstone; Reservations April-November (weather permitting): 906-428-2343
Start your day on this championship course that consistently earns top reviews in the area. Terrace Bluff was literally cut out of the woods and no two holes are the same. Located on a high bluff, you will look out on beautiful Little Bay de Noc as you hone your driving and putting skills.
Road trip to Pictured Rocks National Lakeshore in Munising is just a little over an hour north of the Escanaba area. Spend your afternoon and early evening exploring by land and on the water this national treasure renowned for its colorful sandstone cliffs, pristine beaches, towering sand dunes, breathtaking waterfalls, clear inland lakes, deep forest, and wild Lake Superior shoreline. Return to your lodgings in the Escanaba area – there is more great golf to enjoy tomorrow!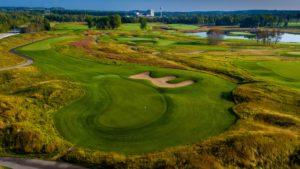 DAY 3
Sweetgrass Golf Club, W399 U.S. 2, Harris; Reservations May to late-September: 906-723-2251
Sweetgrass is ranked among Golfweek's Best Courses and is named by GOLF Magazine and Golf Digest as one of the Best Courses in Michigan. Designed by Paul Albanese, the open park-land layout has some fun greens to putt (Redan, Biarritz, Island and Double-green). One of its biggest challenges is #15 hole where you must choose your club carefully to reach the green on Turtle Island.
Alternative: Sage Run Golf Club, W1824 Co. Road 400, Bark River; Reservations May to late-September: 906-723-2251
This sister course to Sweetgrass Country Club was also designed by Paul Albanese. A natural drumlin, or elongated ridge formed by glacial ice eons ago, is its primary feature and creates thrilling challenges. Hole #17 may be the shortest hole on the course, but it's set on the edge of the ridge's steep slope and requires a precise shot.
Six delicious dining choices to round out your day. After your game, satisfy your hunger at one of Island Resort & Casino's unique restaurants that serve everything from pizza and subs to chef prepared steaks and seafood.