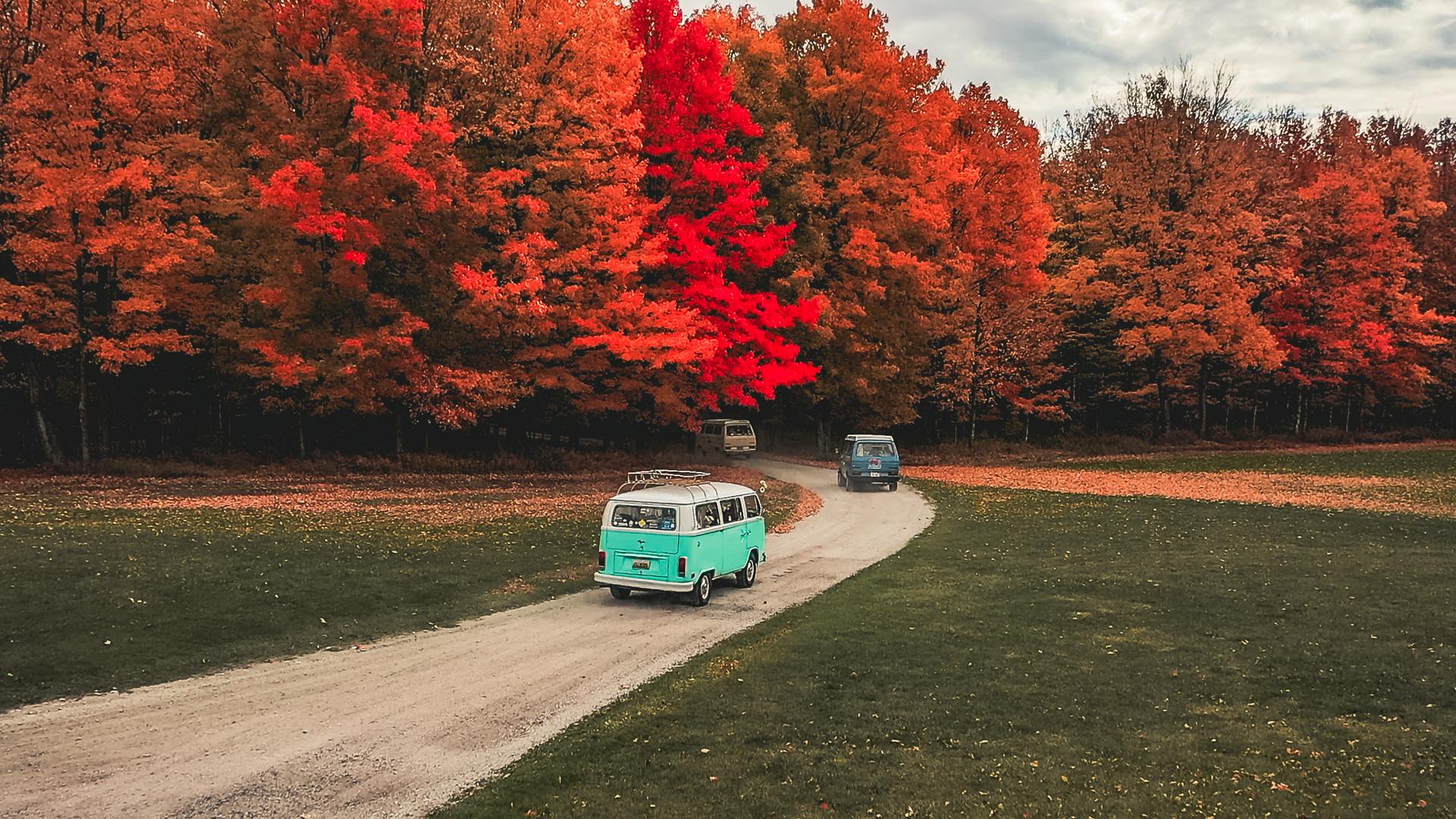 Where to capture the best fall photos in the Bays de Noc
The beauty of Michigan's Upper Peninsula is unmatched, especially during the fall season. Have you ever seen the magical transformation of the trees, as their leaves morph into a symphony of reds, oranges, and yellows? The Escanaba area offers you just that and more!
Haymeadow Creek & Hiawatha National Forest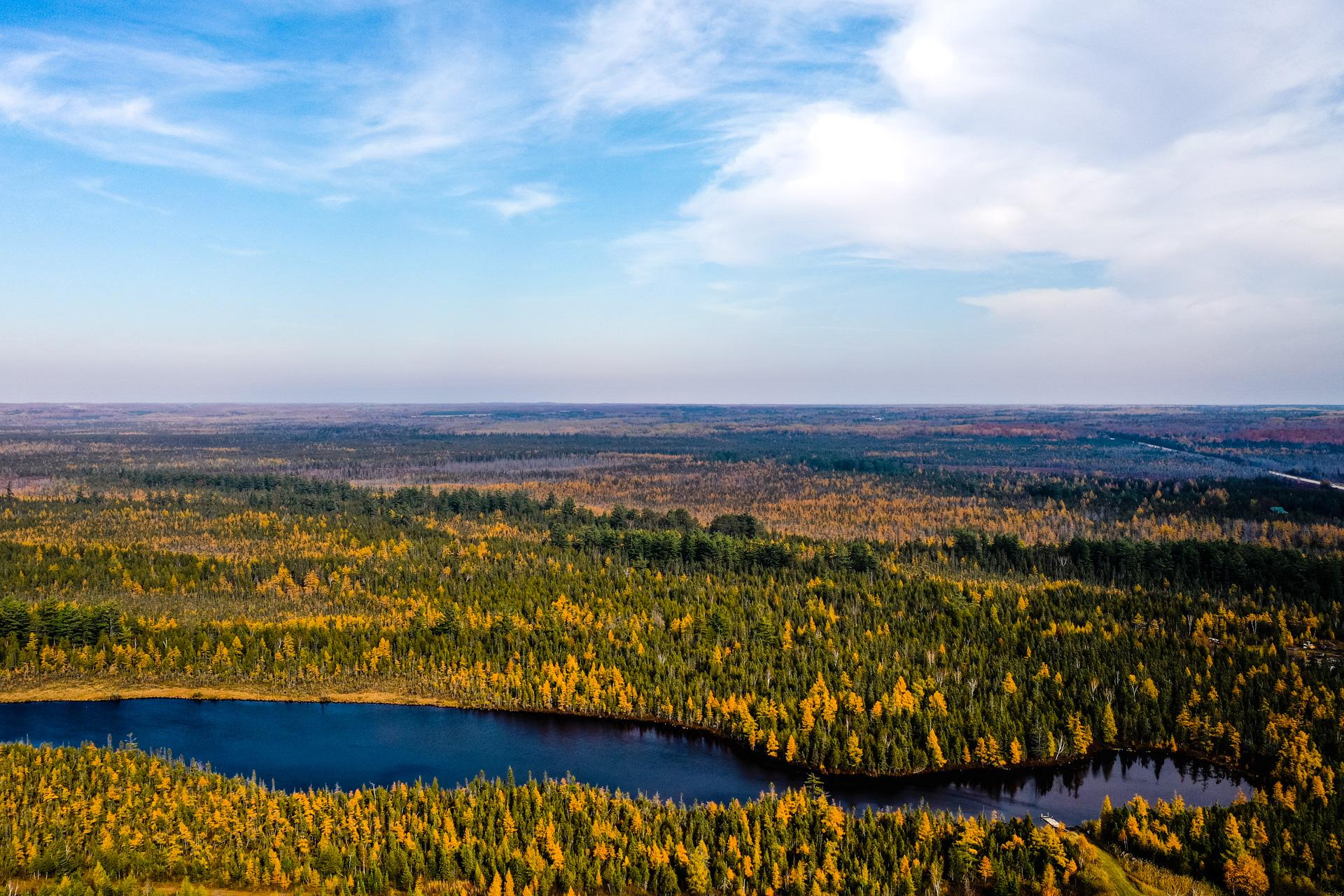 The Hiawatha National Forest is a favorite for color tours in Delta County because it is home to millions of hardwood trees which provide a rainbow of colors among the miles of uninterrupted wilderness. The inland lakes, rivers and streams, in particular, add to the appeal for photographers. The area is so vast that there are many hidden gems that few other photographers have discovered.
A must-see in the Hiawatha National Forest is the Haymeadow Creek tunnel of trees. Along the 0.9-mile loop trail, you will discover several small bridges and rapids which will add charm to your captures of the fall foliage. A little further west in the national forest, you will discover Rapid River Falls. Though not a large waterfall, its rustic beauty and photographic appeal are at their peak in the fall. This is a perfect location for focusing on fallen leaves on logs and stones and floating leaves on the water. When photographing waterfalls and rapids, be sure to bring a neutral density filter in order to take longer exposures to smooth out the water and give the scene an ethereal look.
Color Tours: The Hiawatha National Forest is a top choice for witnessing this fall spectacle. Picture a rainbow of colors stretching across miles of untouched wilderness. Got your camera? Because this is a haven for photographers!

Hidden Gems: Its vastness hides many secrets waiting to be captured, where only a few have tread.

Photography Tip: While in the Hiawatha National Forest, don't miss the Haymeadow Creek tunnel of trees. When capturing waterfalls and rapids, a neutral density filter can be your best friend. It lets you take longer exposures, giving water a smooth, ethereal look.

Stonington Peninsula
Stonington Peninsula is another wonderful location to drive, bike and hike to discover unique image opportunities. The most well-known location is Peninsula Point Lighthouse located at the end of the Stonington Peninsula. The lighthouse offers views of the Hiawatha National Forest from the top of its tower.
Views and Migratory Marvels: The Peninsula Point Lighthouse is not just about the view. Did you know that it's a prime spot to witness the monarch butterfly migration in Michigan?

Photography Tip: For those butterflies or migrating birds, a super-telephoto lens is a game-changer. Get detailed shots without disturbing these delicate creatures.
Garden & Fayette
The Garden Peninsula features a lovely mix of hardwoods, evergreens and orchards. The drive along M-183 S between Garden and Sac Bay is particularly picturesque. The most famous location for taking fall color photos on the peninsula is Fayette Historic State Park. This park is a delightful mix of nature and history. The historic ghost town, a once-bustling iron smelting community, provides a very unique photographic opportunity. It is not very often that you can almost step back in time and see what the landscape looked like in the 19th-century. Autumn color makes this location even more alluring as the historic structures are surrounded by the brilliant glow of yellow and orange leaves. The limestone cliffs of Snail Shell Harbor adorned with fall color are also a delight to photograph — especially if there are sailboats or kayaks out in the harbor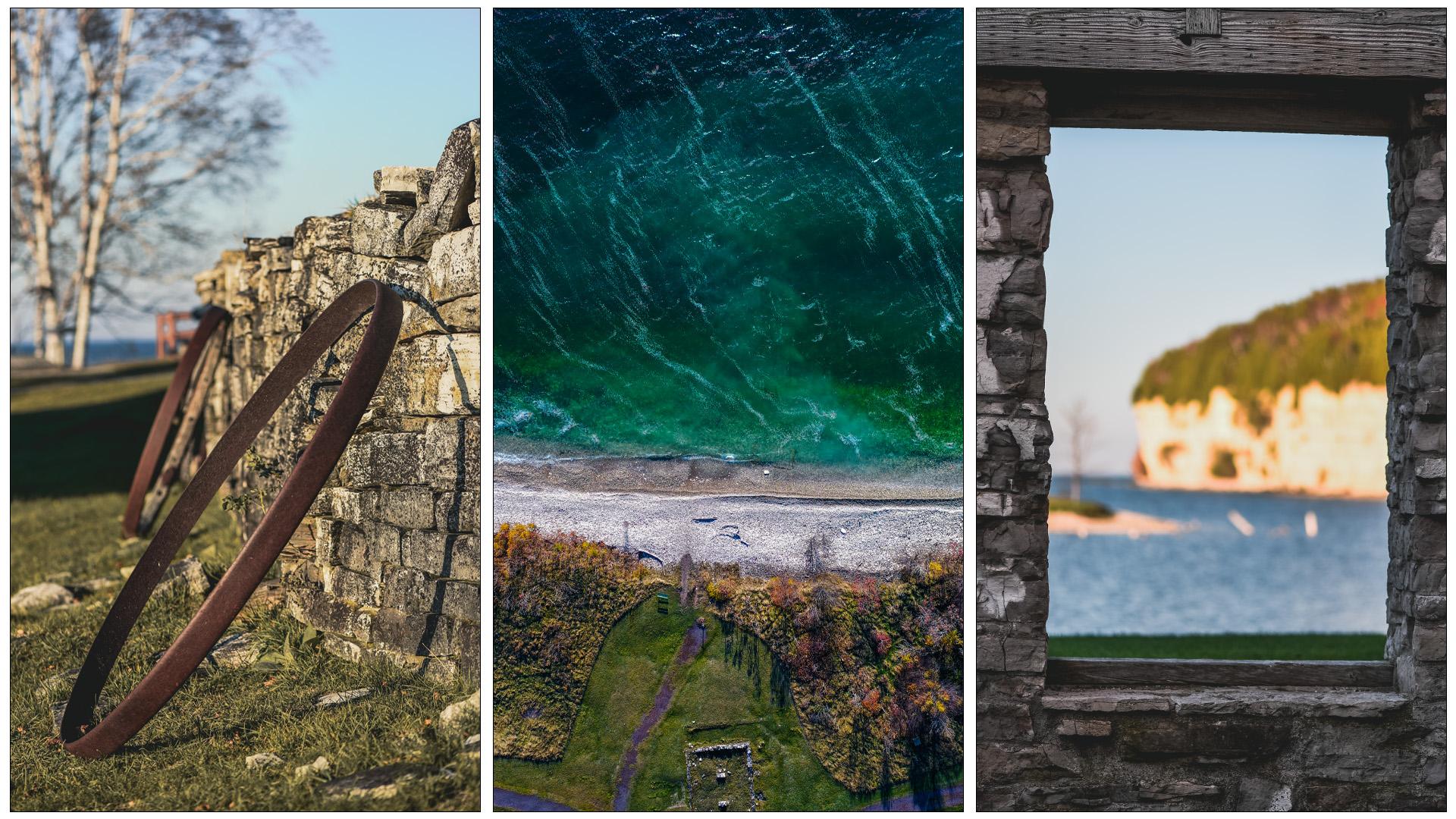 Day's River Trail
Ludington Park in Escanaba is a popular location for portrait photography featuring fall foliage. It is also a great place to photograph the Sand Point Lighthouse, marina and harbor.
From Van Cleve Park and Gladstone Beach, you can photograph the Gladstone Lighthouse with the fall color in the distance across the Little Bay de Noc. The Days River Pathway Trail is a great location for photographing mountain bikers among the fall foliage.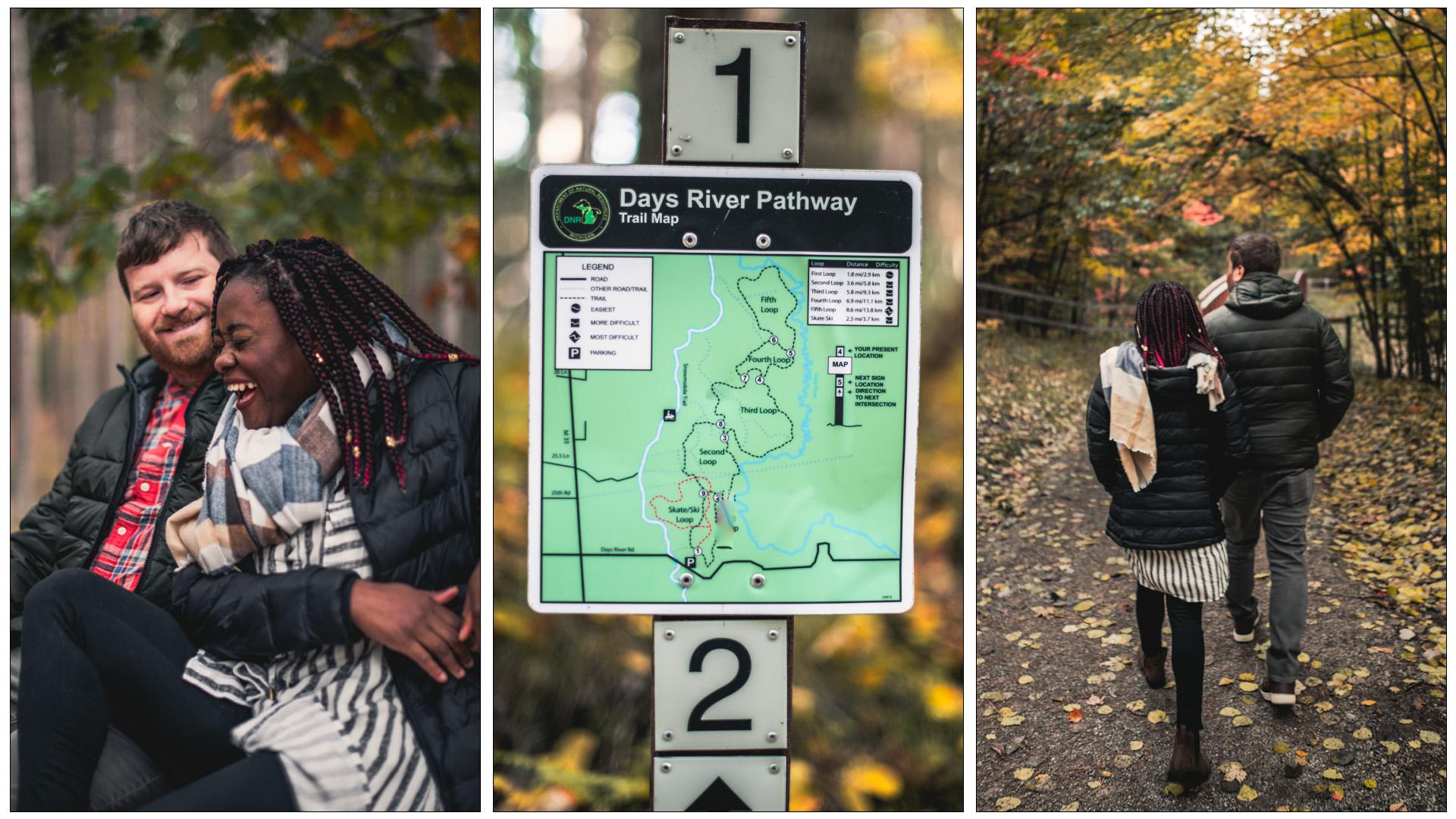 Kitch-iti-Kipi
On your way to or from the Escanaba area, be sure to visit Kitch-iti-kipi at Palms Book State Park. This large, scenic natural spring features brilliant clear turquoise water and a pulley-raft. This gorgeous location is popular with photographers all year long. Fall color makes the location even more spectacular and has the added benefit of being less busy than during the peak summer months.
The expansive wilderness of the Upper Peninsula beckons. With myriad untouched spots, isn't it time you explored this fall paradise? After a day of adventure, rest up at our waterfront accommodations, ranging from hotels to resorts. Happy exploring!