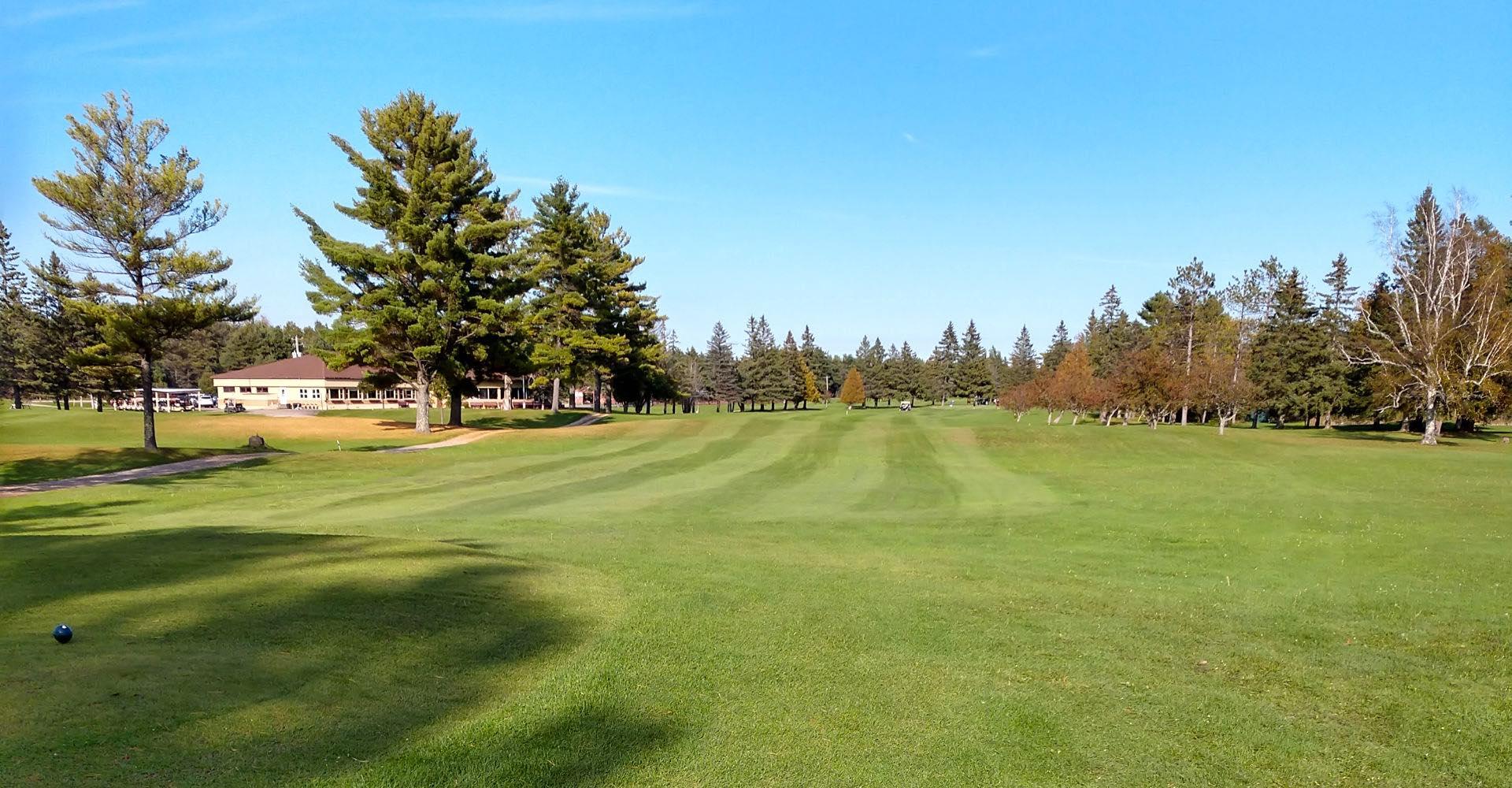 Highland Golf Club: the friendliest public golf club by the Bays
When nationally acclaimed high school athletic director Fred Smith retired, one of his first goals was to play every golf course in Michigan's Upper Peninsula. So we asked him, what's the friendliest course he's found in his journeys from Ironwood to Drummond Island?
"I've been warmly welcomed all across the U.P.," Smith said, "But I have to agree with Highland Golf Club's reputation as the friendliest golf course in the Escanaba area."
The Highland staff has hospitality down pat at this 18-hole course located at US-2 & Hwy 41 in Bark River. From the welcoming smiles to the helpful answers to any questions you might have about the course, you will instantly feel at home here. The Highland team knows it has a long and proud history to uphold. This course is one of the oldest in the region, dating back to opening its first nine holes in 1930. Then in 1968, it stepped out as the first 18-hole course in the Bays de Noc area.
Being golfer-friendly goes beyond the staff. This course has three sets of tees with yardage ranging from 5,499, 6,123 and 6,237 (par 72). Beginners feel less stressed playing on the wide fairways, so it's a good course to introduce your children, spouses and friends to this lifetime, outdoor sport. But even if you're a low handicapper like Fred, you won't be disappointed by this course that regularly hosts Upper Peninsula Golf Association Tournaments. Highland's strategically placed bunkers and trees will up any golfer's game, and Fred added that mid- to low-handicap players will find the par 3s long and challenging.
Satiate your post-game appetite at the course's full-service restaurant. It serves up a variety of wings, burgers, steaks, salads, sandwiches and Mexican choices. But if you play on Friday, stay for their acclaimed Friday Night Fish Fry with choices of perch, walleye, whitefish, bluegill, cod or jumbo shrimp. The large portions come with sides of baked beans, coleslaw and a choice of potato. On weekends there are pasties or hot dog specials.
Golf season runs May 1st until the snow flies —yes, you could get a tee-time in December! Fall is an especially beautiful time to play on this scenic, tree-lined course.
Add the Highland to your Upper Peninsula golf getaway itinerary as well as several other nearby beginner-to-pro-level courses. They are all great reasons to enjoy a few days by the Bays. When you visit Escanaba, your hotel will be just minutes from the first tee.