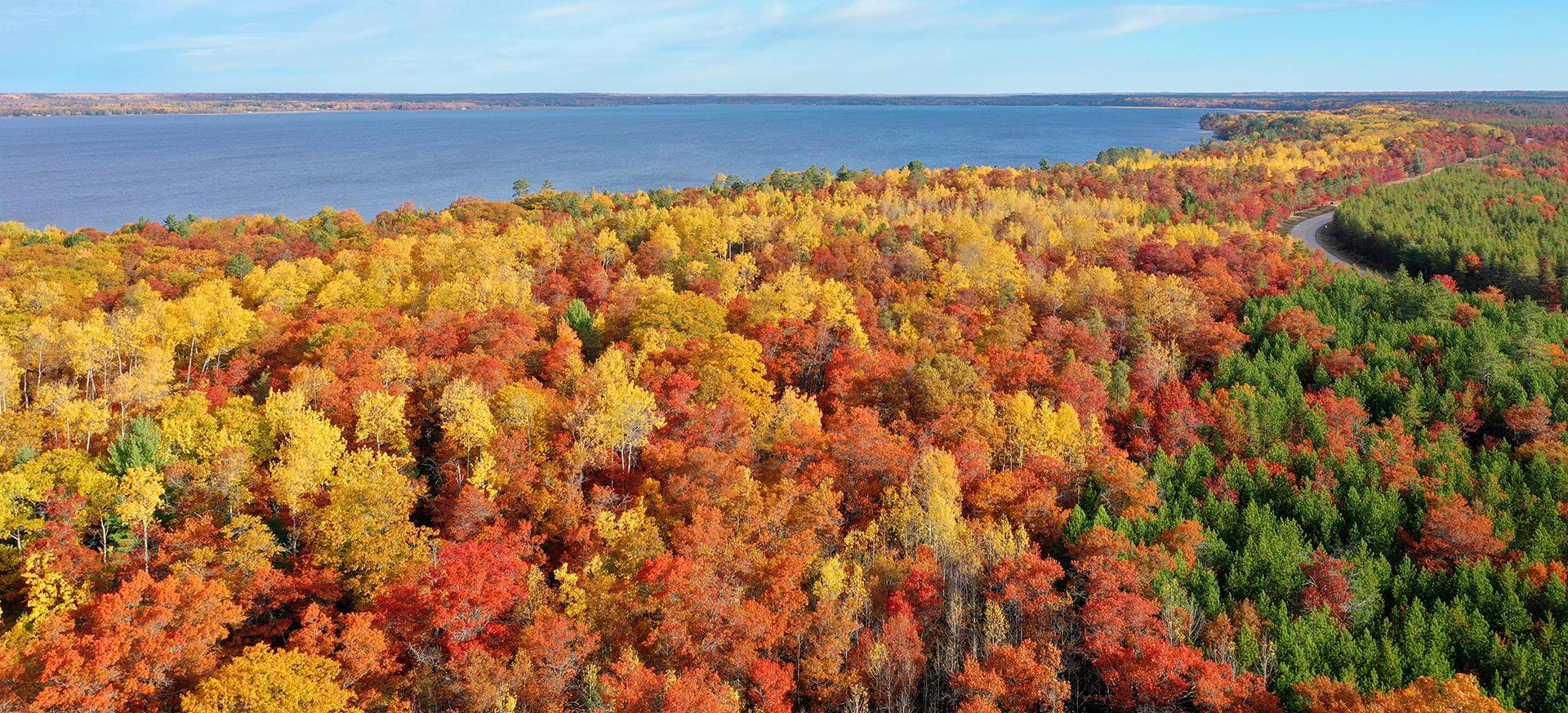 Fall Color is Here! Come See it!
Wow! If looking up and seeing the sun piercing through a canopy of leaves in every hue of red, green, orange, yellow and brown thrills you, make plans to visit the Escanaba area from now 'til mid-October. You will see why our area helped the Upper Peninsula earn the well-deserved #2 Fall Foliage Destination recognition from USA Today readers. 
It doesn't matter where you go around the Bays de Noc, you will see fall color that will stop you in your tracks to take in the view or shoot more photos. A few places, however, top our list for leaf-peeping. Here are some local favorites:
Tunnel of Trees – Haymeadow Creek Falls Tour
Park your vehicle at the Haymeadow Creek Campground, located about 11 miles from Rapid River on County Road 509. Then follow the 0.9-mile loop trail along Haymeadow Creek. It's so peaceful to walk through the Hiawatha National Forest, crossing several small bridges and stopping to watch the Haymeadow Creek Falls rapids rushing below. 
Tremendous View – Whitefish Basin & Rapid River Falls Tour
Traveling down County Road 509 from Haymeadow Creek Campground, you will be surrounded by fall beauty. After leaving the campground, be sure to turn left onto Forest Road 2236-38th Road to US 41 to see one of the most spectacular views of the Whitefish Basin. On the way back, stop to picnic at the Rapid River Falls Park.
Beauty by the Bay – Garden Peninsula & Fayette Historic Townsite Tour
As you travel along US 2, turn south at Garden Corners onto M-183. The highway hugs the coast so you will get glimpses of Big Bay de Noc as you work your way down to Fayette Historic State Park and its intriguing turn-of-the-century townsite overlooking Snail Shell Harbor.
You can picnic here or continue driving five miles south on M-183 to enjoy lunch on the beach at Sac Bay County Park. Uncrowded, it is a serene place to kayak and canoe or take in the wide-open view of the islands between Garden and Door Peninsulas.  
Majestic River – Escanaba River Tour
Start your fall color tour upstream from Dam 3 on County Road 420. A nearby access area provides a view of the impounded water. Then follow County Road 426 through farming country to where County Road 519 again crosses the flat limestone bed of the Escanaba River. Turn right onto St. Nicholas 31st Road and go through Perkins and into Gladstone to look out from the bluff at the sparkling waters of Little Bay de Noc.
Lighthouse and Migrating Monarch Butterflies – Stonington Peninsula Tour
From US 2, take County Road 513 T down the Stonington Peninsula to Peninsula Point Lighthouse Park. Climb the steps of the 40-foot, historic lighthouse (c. 1885) and gaze at the panoramic view of Lake Michigan. On the way back, take County Road 511 T-15th Road past picturesque red barns to US 2.
The park and surrounding area are also a stopover during the annual monarch butterfly migration. The best time to see the monarchs is in August, however, the migration continues throughout September. The combination of the peninsula's changing leaves with these beautiful butterflies makes this one of the U.P.'s favorite color shows.
Drive along the bluff for a small color tour as you pass through
If you aren't able to stop and explore the Bays region, you should still treat yourself to a scenic route. The stretch of US-41 between Gladstone and Escanaba along Lake Bluff features a beautiful palette of colors that is sure to excite your trip as you pass through town.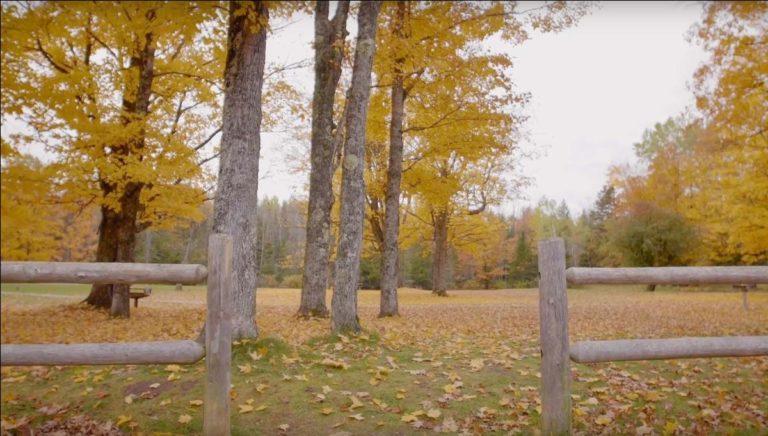 The best fall views are up close
Driving in and around the Escanaba area certainly is a great way to see the fall color. But getting out of your vehicle and playing on a fall day is even better. Because we are located near the Bays de Noc, our days tend to stay pleasantly warm and our nights cool but fleece-comfortable until the end of October. That means this is one of the best times of year to:
Play golf. Typically get same-day tee times on our 10 courses along the U.P.'s only Coastal Golf Trail. Play the same holes that international players compete annually on or build your confidence on wide-open fairways. Your biggest distraction will be the breathtaking scenery. 
Hike or bike gorgeous trails. Walk. Run. Bike. Ride your horse. Our trails ease you along our flat shoreline, take you over rolling hills, up and down steep slopes, through lush woods and golden fields. Come for a personal retreat or to spend treasured time with family and friends.
See the leaves from the water. Change your perspective. If you often go on road trips, try a watercraft instead. Cruise, sail or paddle in Snail Shell Harbor. Not only will you catch the reflection of those orange, yellow and crimson red hues reflected on the water, but you'll also be able to sneak a peek at the former iron-smelting boomtown Fayette State Historic Park.
Fish for trophy catches. Carefully managed and protected throughout the years, the Bays de Noc have emerged as one of the best freshwater fishing locations in the United States. Our sparkling streams, rivers and inland lakes offer up bragging rights for what you catch there too.
Take the disc golf challenge. You can prove your skills on four courses, including one of the Midwest's largest, North Bluff Disc Golf Course in Gladstone. Most are great on your travel budget, too. Three of the courses are free to play.
Go on a bear hunt … and more. Delta County provides a wonderful and diverse habitat for some of Michigan's most exciting game species. Our bear, bird, deer and waterfowl populations give hunters the satisfaction of filling their tags and bags without having to travel to several destinations in the U.P.
Paddling from sunrise to sunset. Whether you bring your kayak, canoe or stand up paddleboard or rent one while you are here, you will find miles of waters to explore on the Big and Little Bays de Noc, inland streams, rivers and lakes. It's one of our favorite fall activities and so picturesque!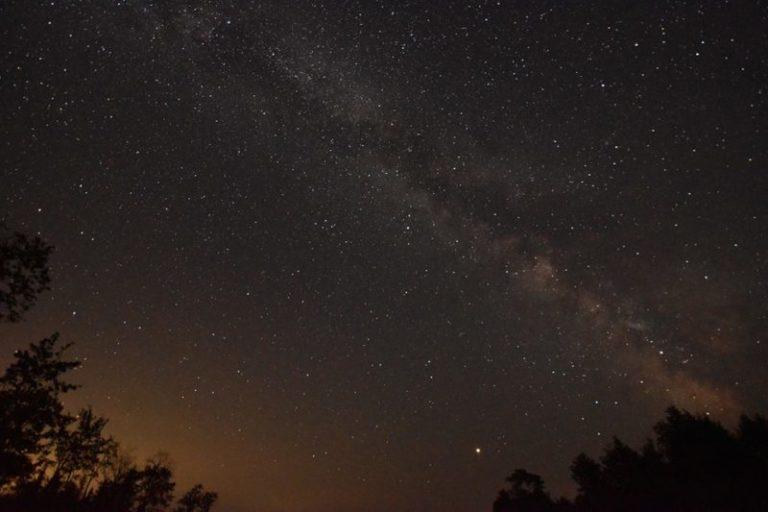 Fun (and ghostly) reasons to spend the weekend
Oct. 2, 16th Annual Fall Fest (campers only), 11 a.m.-2 p.m.
Fayette Historic State Park, Garden
Celebrate the 16th annual Fayette fall fest! Popular activities will return this year, and an agenda will be presented at registration. Past years have included a haunted trail walk, a hayride, campsite Halloween decorations, trick-or-treating and more family-fun activities!
Oct. 9, 15th Annual UPtoberfest, 2-7 p.m.
Ludington Park, Escanaba
Join the festivities at the U.P.'s longest-running, largest beer and wine festival! This year, new vendors will be joining the list of local brewers and vintners. Watch fascinating brewing demonstrations, enjoy good company while playing games and snack on free hors d'oeuvres.