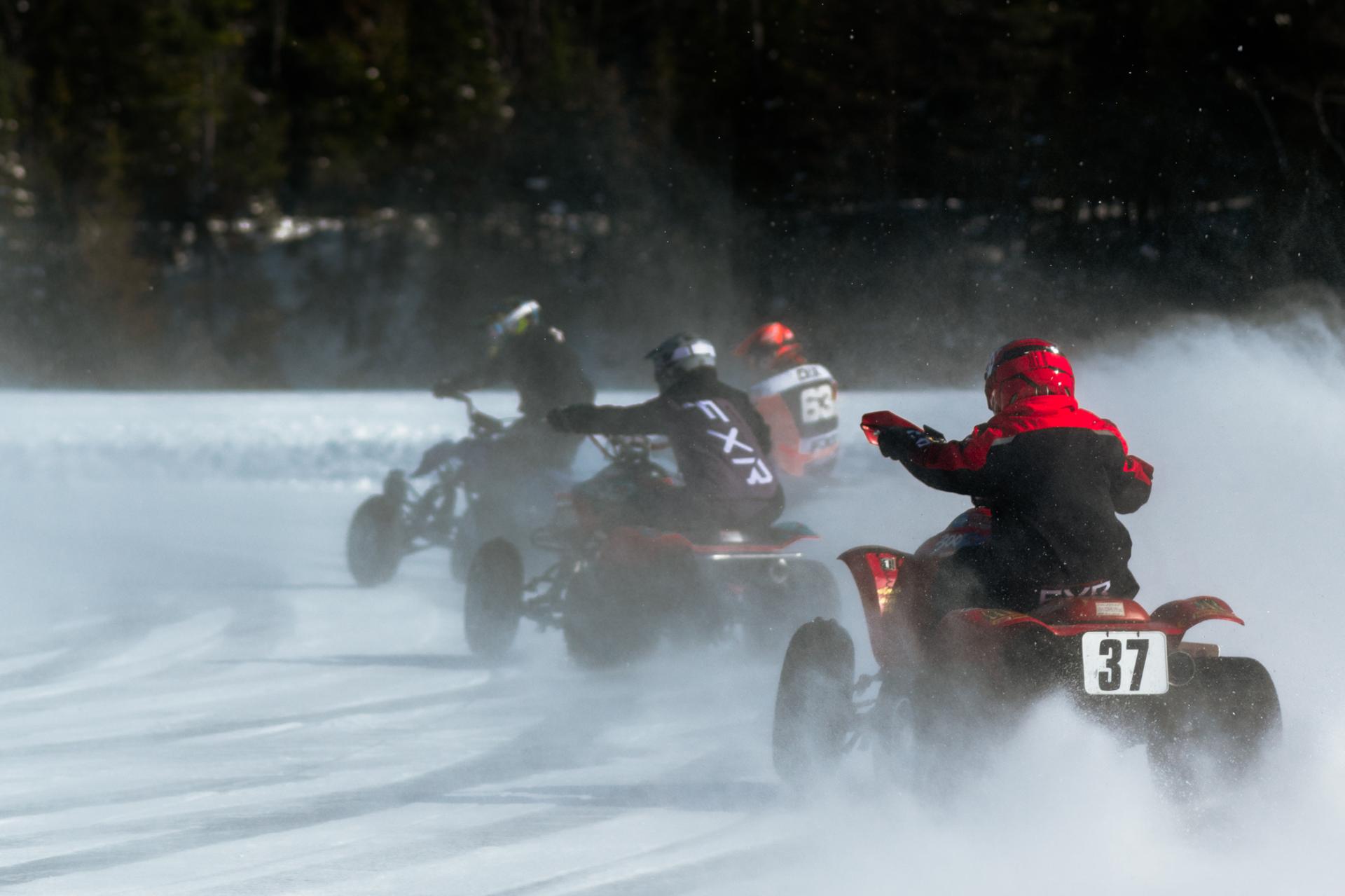 Great Lakes Ice Racing
Embrace the Thrill
When winter rolls in, the excitement of racing never freezes over for gearheads and racing enthusiasts. Instead, they gear up, quite literally, by adding screws to their tires and hit the frozen racetracks!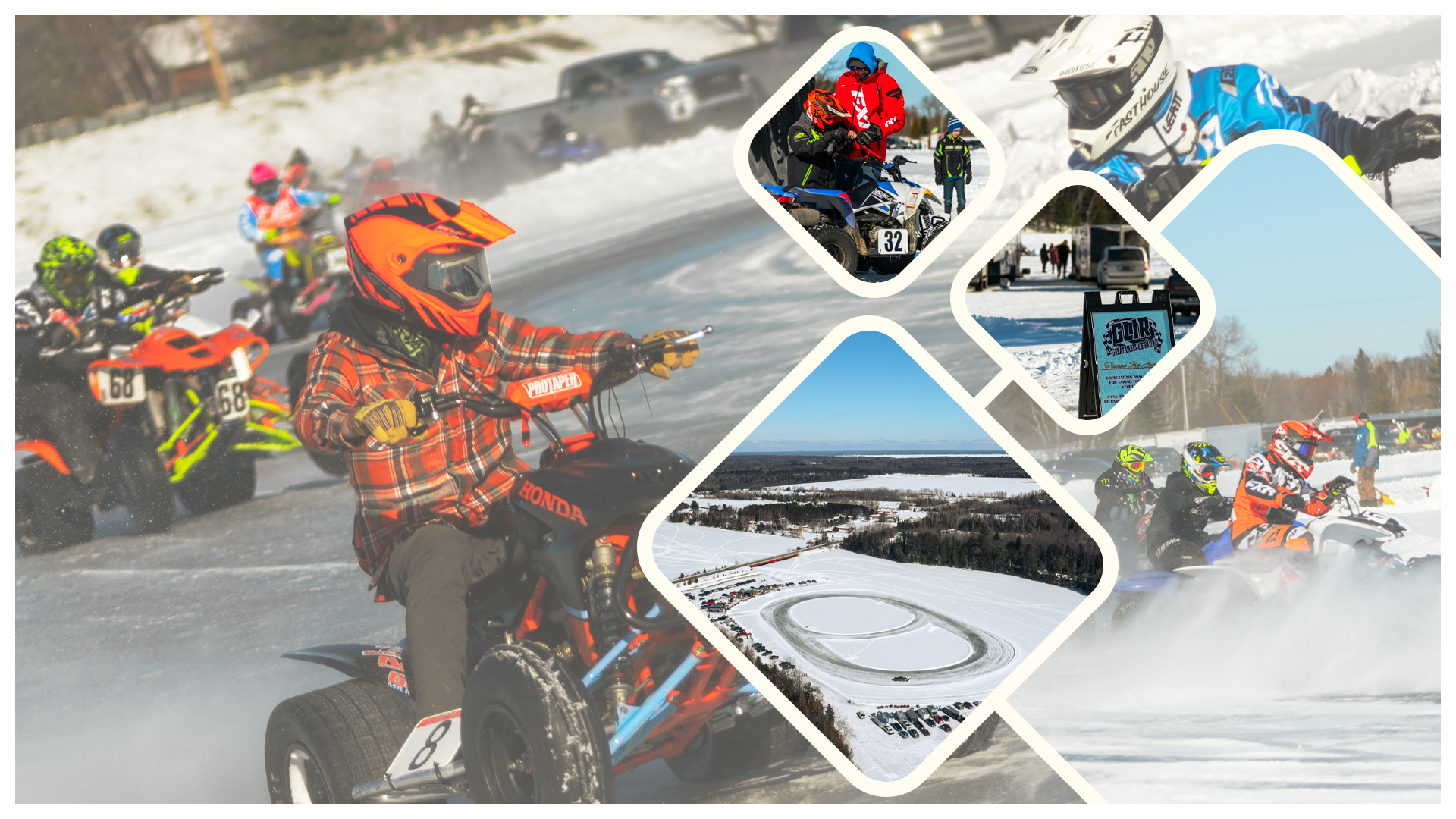 Great Lakes Ice Racing in Gladstone, Michigan, presents a thrilling and unique winter motorsport that captures the essence of adventure and competition against the backdrop of the stunning frozen landscapes of the Great Lakes region.
This exciting sport involves modified vehicles racing on ice-covered tracks (usually a frozen lake or river), offering a spectacle of speed, skill, and adrenaline-pumping action. Drivers navigate their specially equipped cars or motorcycles across slick, icy surfaces, demonstrating exceptional control and precision.
COLD TRACK, HOT RACING ACTION!
The races usually occur during the coldest months when the ice is thick enough to safely support the weight of the vehicles and spectators. The schedule typically includes several races throughout the season, with each event drawing a crowd of enthusiastic fans who brave the cold to witness this unique motorsport.
Great Lakes Ice Racing isn't just about the thrill of the race; it's also a celebration of community spirit and winter sports. The event brings together racers, families, and motorsports enthusiasts, fostering a sense of community and camaraderie. It's an opportunity for people to enjoy the outdoors during the winter months and experience the excitement of a lesser-known but incredibly captivating sport.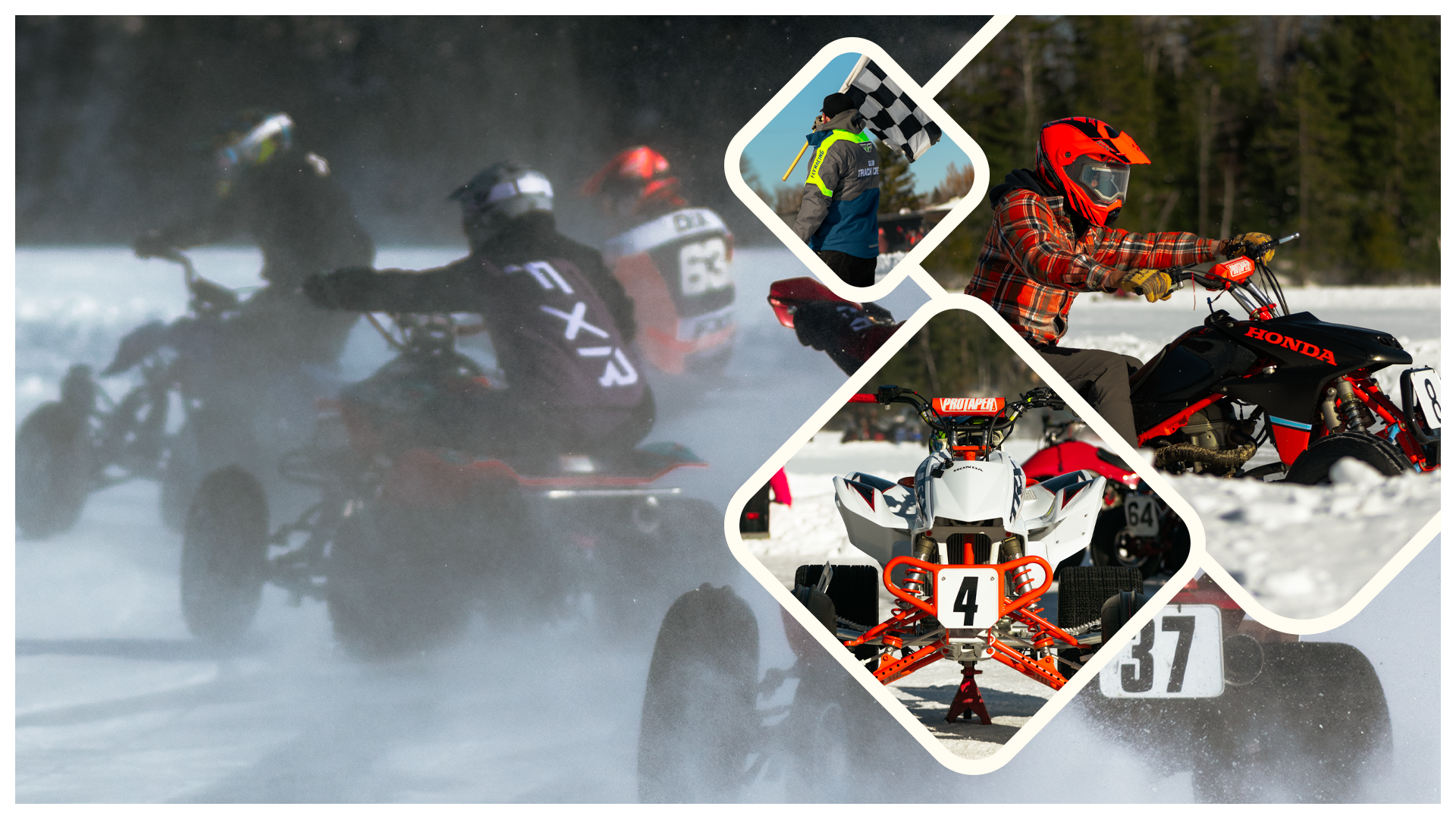 For visitors to Gladstone and the Great Lakes area, attending a Great Lakes Ice Racing event offers a chance to experience a distinctive aspect of local culture and winter entertainment. Whether you're a motorsports aficionado or just looking for an exciting new experience, Great Lakes Ice Racing provides an unforgettable winter adventure.
YOUR WAY TO THE FROZEN SPEEDWAY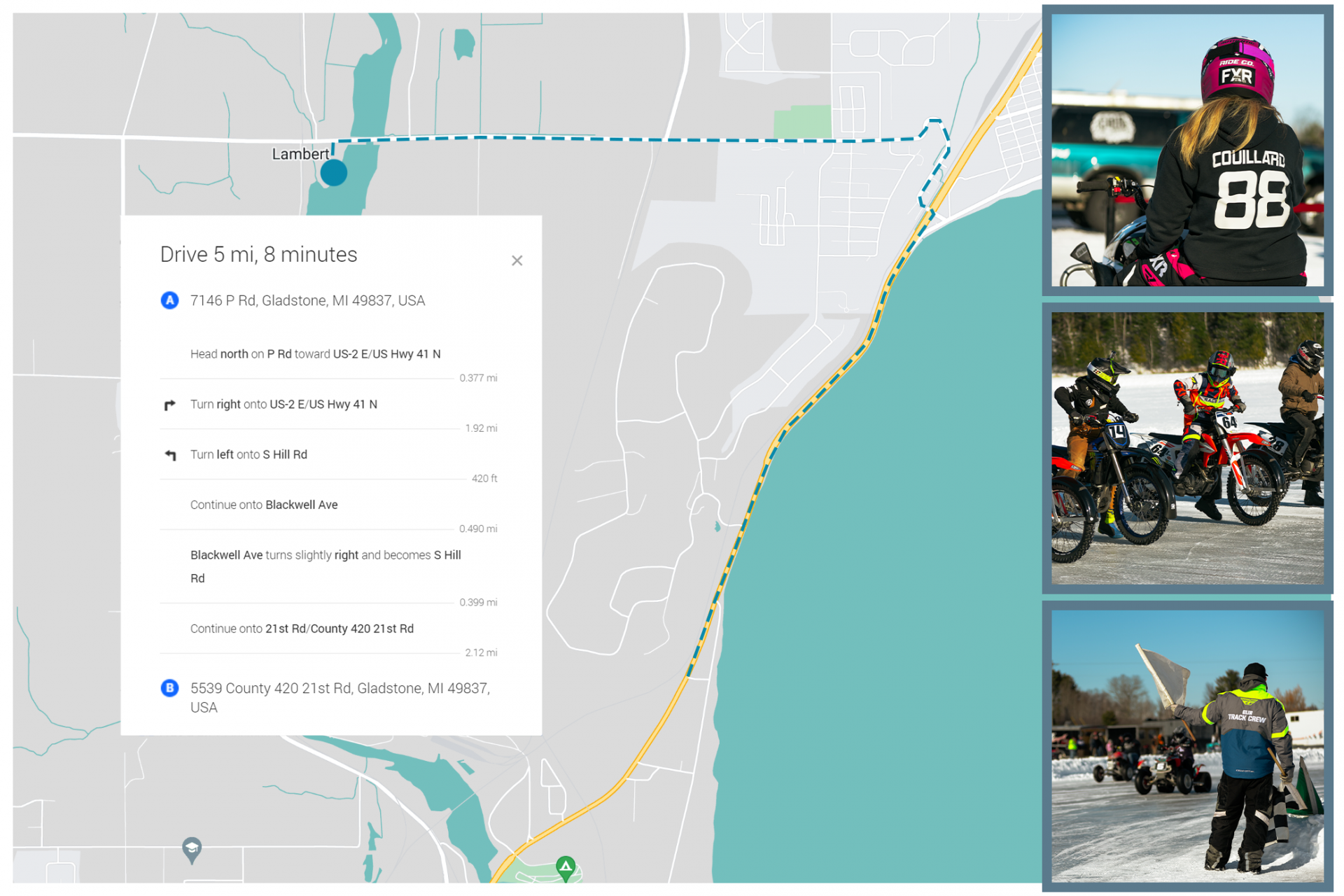 The racing track is just about 5 minutes west of Gladstone, MI. Head west on South Hill road and follow its curves until you find a bridge. Look on both sides of the bridge and one side will have a large racing track on the river. If you can hear engines cranking and fans cheering, you've found the right spot!
For more information visit: Great Lakes Ice Racing