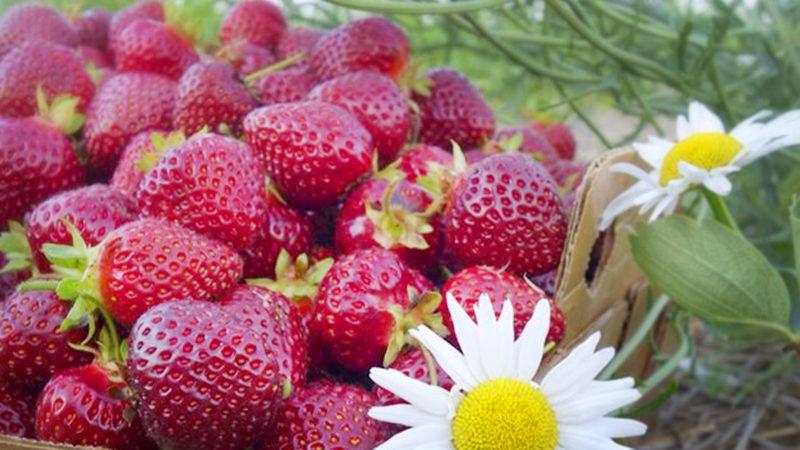 Pellegrini's Strawberry Farm
2702 16.5 Road
Escanaba MI, 49829
Directions
Pellegrini's Strawberry farm harvested its first acre of Strawberries in 1976. It originated as a project to provide work and a source of income for the children to help put them through college if they desired to further their education.
Acreage expanded to about 3 acres during most of the first 15 years and to 5-6 acres in 1990 when the owner retired from his main job. Today acreage remains at 6-7 with 75% harvested as pick your own and 25% for pre-picked strawberries. 
Seven varieties are grown, the majority are Cavendish a large sweet berry preferred by local customers. Other varieties include Jewel, Kent, L'Amore, Dar-select, Brunswick, and Cabot. 
Initially berries were sold from a 9 x 12 tent. In 1985 an 8 x 16 wooden building replaced the tent. In 1998 A new 40' x 63' building was constructed for marketing and storage. The building provides a weather-proof area for customer service.   
In 1998 a custom built wagon was designed to transport customers to and from the fields when the walking distance is over 200 yards.
Pellegrini's Strawberry Farm celebrated it's 25th anniversary in the year 2000.  
Visit Website