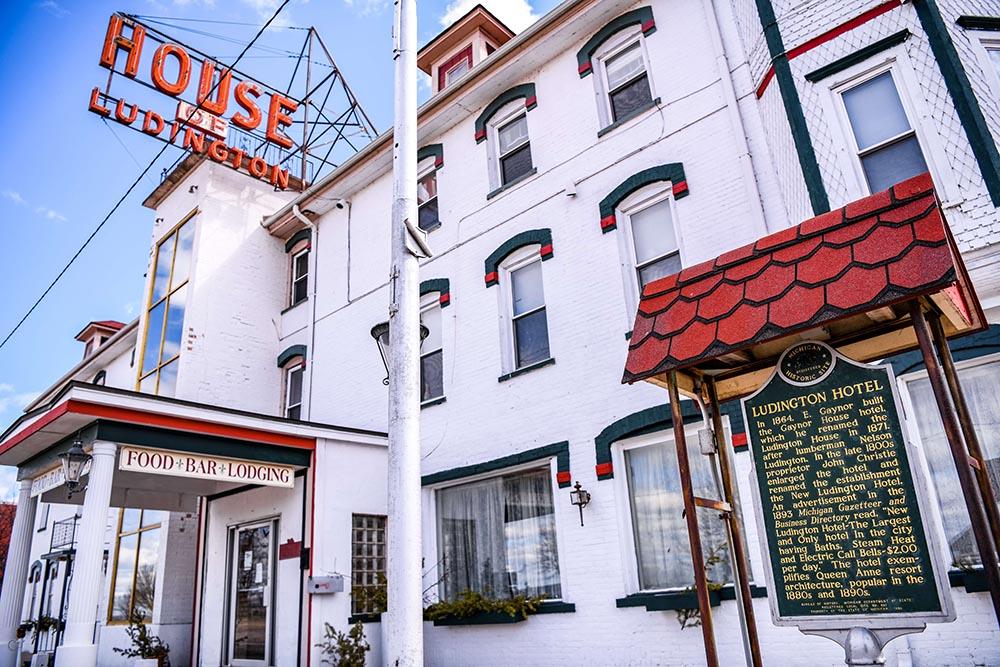 House of Ludington
23 Ludington St
Escanaba MI, 49829
Directions
The hotel was built in 1864 by a lumber baron named Nelson Gaynor. He named the house the "Gaynor House." The house was originally located in the middle of Ludington Street, but was moved to its present location in 1868. In 1871 an addition was added to the East end of the building and renamed the Ludington House. It was said to be the largest hotel on the Peninsula.
It was then sold to the Christie's in 1883 and renamed the New Ludington Hotel. He added a West wing in 1903 and by 1910 the hotel had over 100 rooms. The hotel was one of the first to have electric, steam heat, and baths for $2.00 a day. In 1937 the cocktail lounge was added replacing the inner courtyard where the bar is today.

Many famous people have visited this hotel over the years, including The Fords, Thomas Edison, John Phillip Sousa, Johnny Cash, Prince of Sweden, Lyn Dickie, Baby faced Nelson, and the Harlem GlobeTrotters- to name a few!

The doors of the historic House of Ludington are open to tourists, long-term stay, weddings, family reunions, meetings, and more.
Visit Website