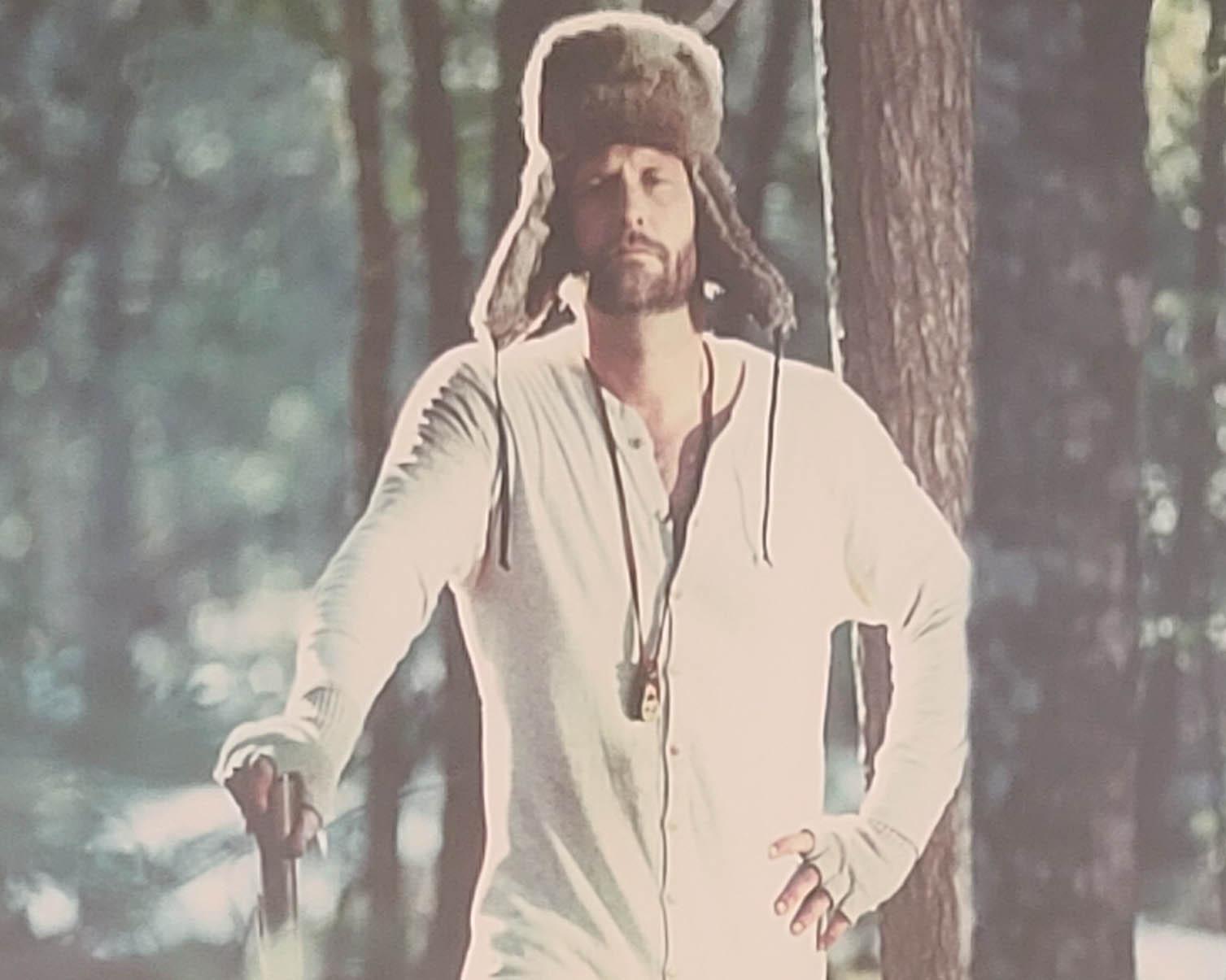 Escanaba in da Moonlight: How a deer hunting movie wove itself into Escanaba's culture 
Opening day for deer season is known far and wide as a holiday for hunters in the Midwest. But in the Upper Peninsula (U.P.), some would go so far as to say Nov. 15 is comparable to Christmas. All U.P. hunters have traditions and superstitions to bring venison to the table, but perhaps the most known to hold fast to them was the Buckless Yooper — 35-year-old Reuben Soady — in the 2001 film Escanaba in da Moonlight.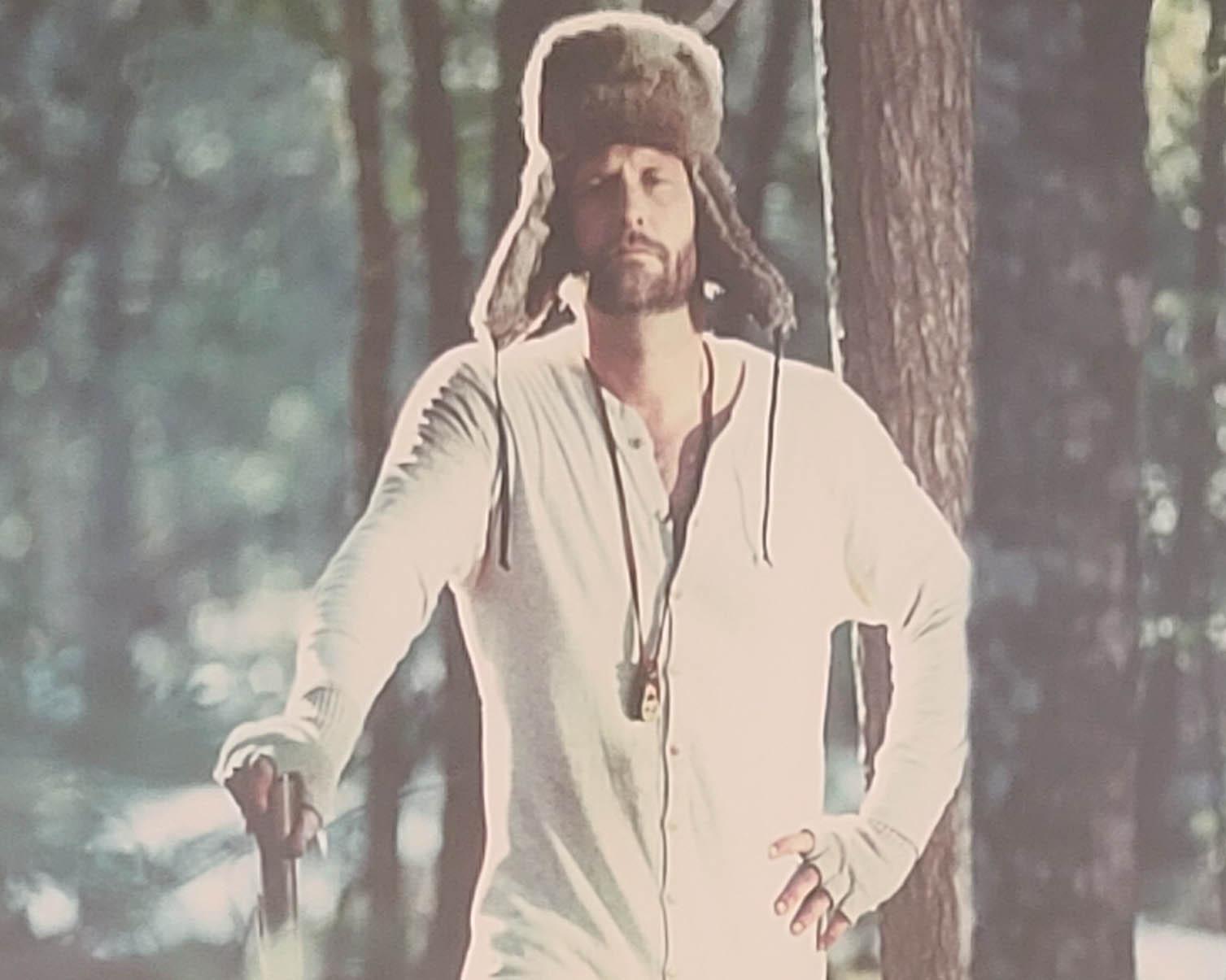 Jeff Daniels helped shape Escanaba's history
Although Reuben Soady is a fictional character played by Jeff Daniels in the movie, many hunters understand his struggle as the oldest in his family never to bag a buck. And others simply roll their eyes at his impersonation of a Yooper— a nickname for people living in the U.P. — right down to the "ehs" in his accent. 
Regardless of where you fall in the mix, this movie, based on Daniels' play by the same name, has become a part of Escanaba culture. In fact, the entire movie was filmed in the Bays de Noc region! Several locals have stories from the movie ranging from the diner that was featured and the pasty shop that shipped Daniels an order to the local children who taunted the star from a school bus on Ludington Street and even the family whose Rapid River cottage became the infamous Soady deer camp. 
Real Escanaba in Da Moonlight locations
Whether you watch this classic annually, watched it once or it's still on your bucket list, making a pilgrimage to these filming locations and learning these fast facts are a fun addition to your next trip to the Bays! Here's where to start:
Rosy's Diner | 1313 Ludington St., Escanaba
This diner was a favorite for the producers who ate several meals there while in town for filming.  Jeff Daniels liked the vintage feel of the diner, so it was featured in the movie with no alterations. The diner's owner and namesake, Rosy, is an extra in the film and can be seen pouring coffee in the background as the Buckless Yooper drives by.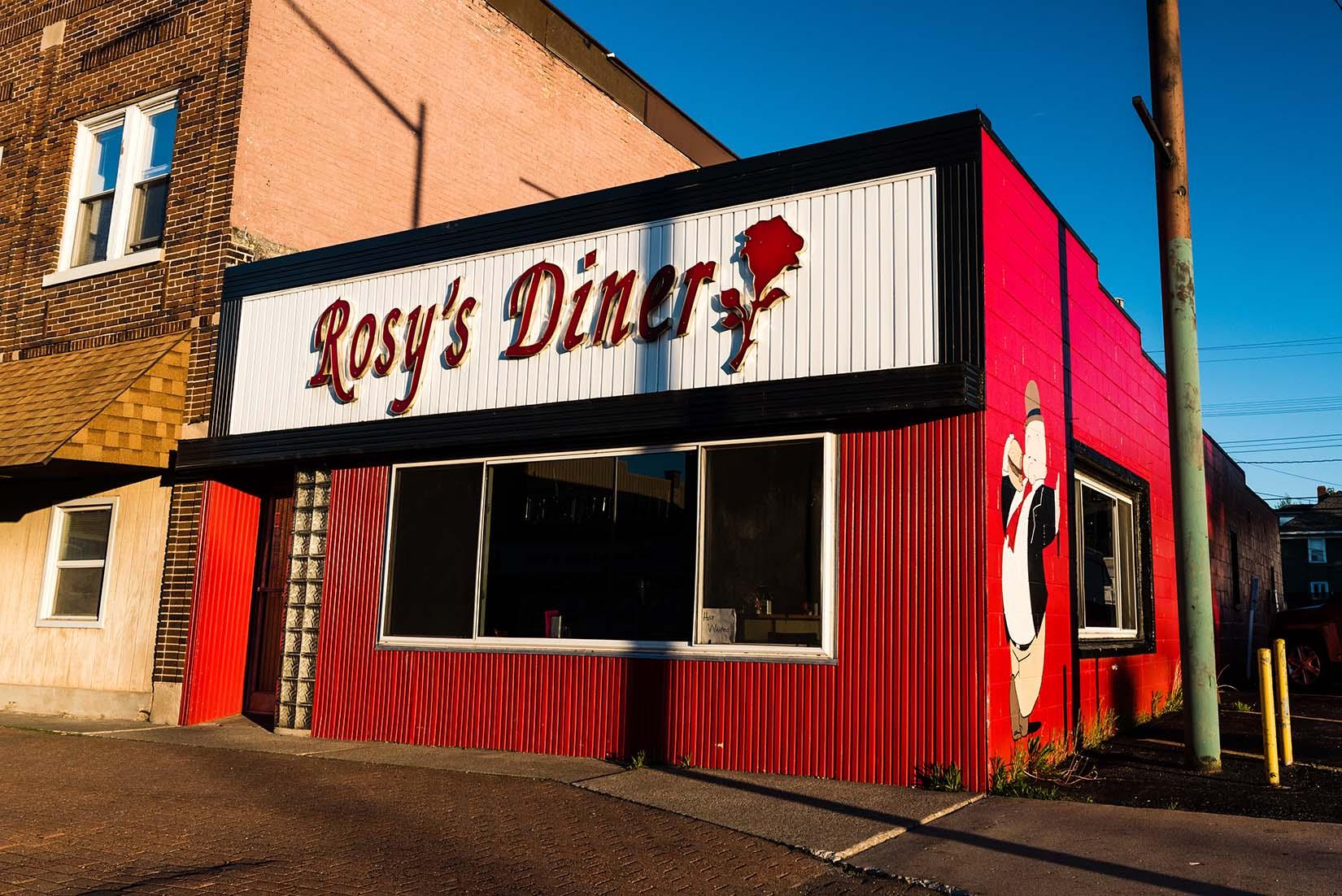 Ludington Street, Escanaba 
Speaking of Ludington Street, the main street of downtown Escanaba was used at the beginning of the movie as Rueben Soady (Daniels) drives out of town to the deer camp. A school bus of local children encourages him to roll down his window, then taunts him for not bagging a buck yet. Included in that mix were two of Daniels' children and actual Escanaba students. 
Swallow Inn | 10468 S. Main St., Rapid River
This bar and grill was used as the Porcelain Bus, a bar where Reuben Soady's brother Remnar won a case of Leinenkugel's from a promiscuous dancing game with toilet paper and a long doll rod. The scene featured three local bartenders and several residents as extras. Because the crew liked the decor of the inside, the Swallow Inn was hardly changed for filming.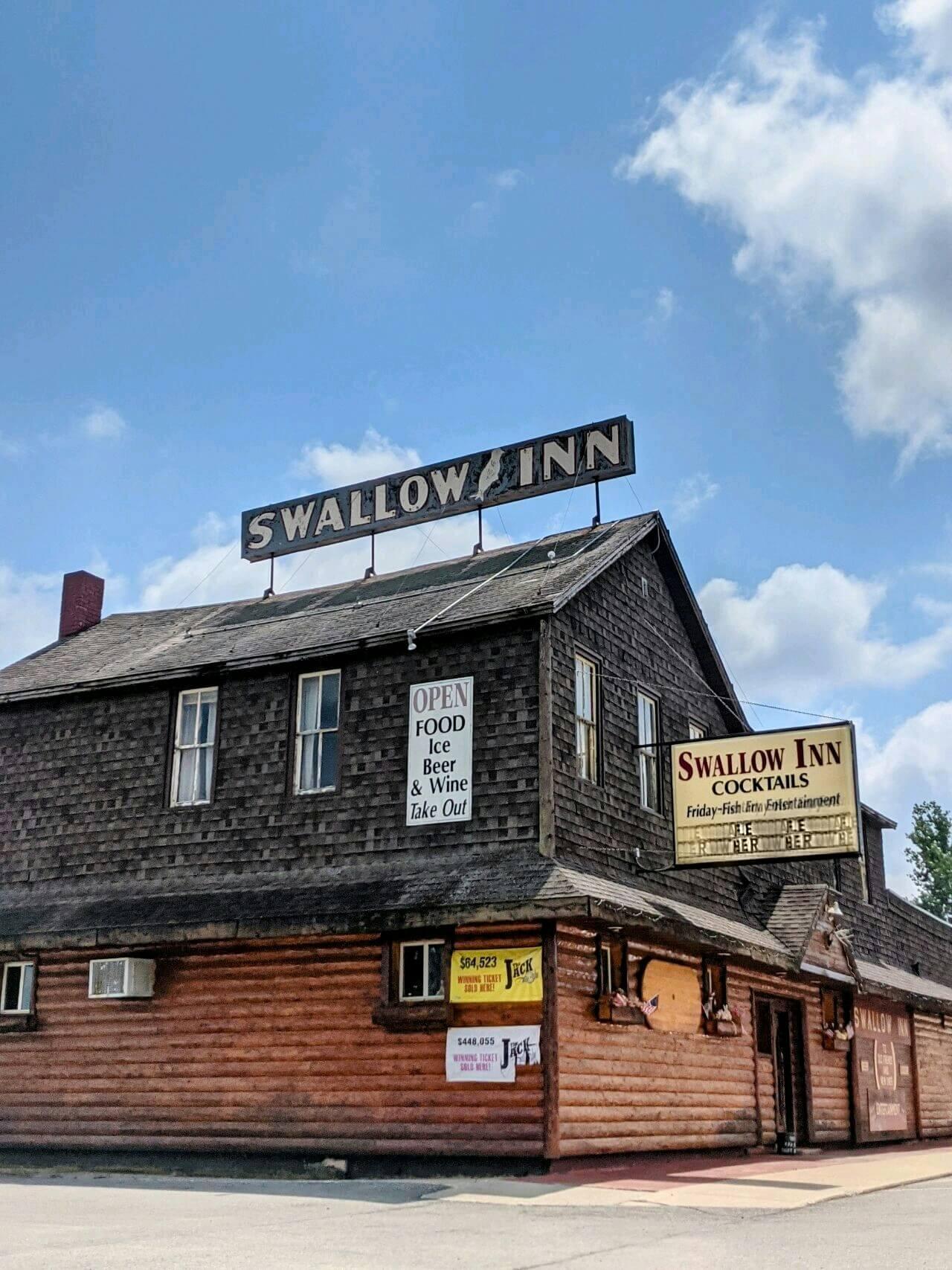 William Bonifas Fine Arts Center | 700 1st Ave. S., Escanaba
Local casting call auditions took place here. Jeff Daniels held a meet and greet here, too, where he signed autographs and took photos with hundreds of U.P. residents who came. All the money raised at this ticketed event was donated back to the art center along with the proceeds from the Bays' premier of the movie. 
Escanaba High School's Athletic Field | 1601 18th Ave. S., Escanaba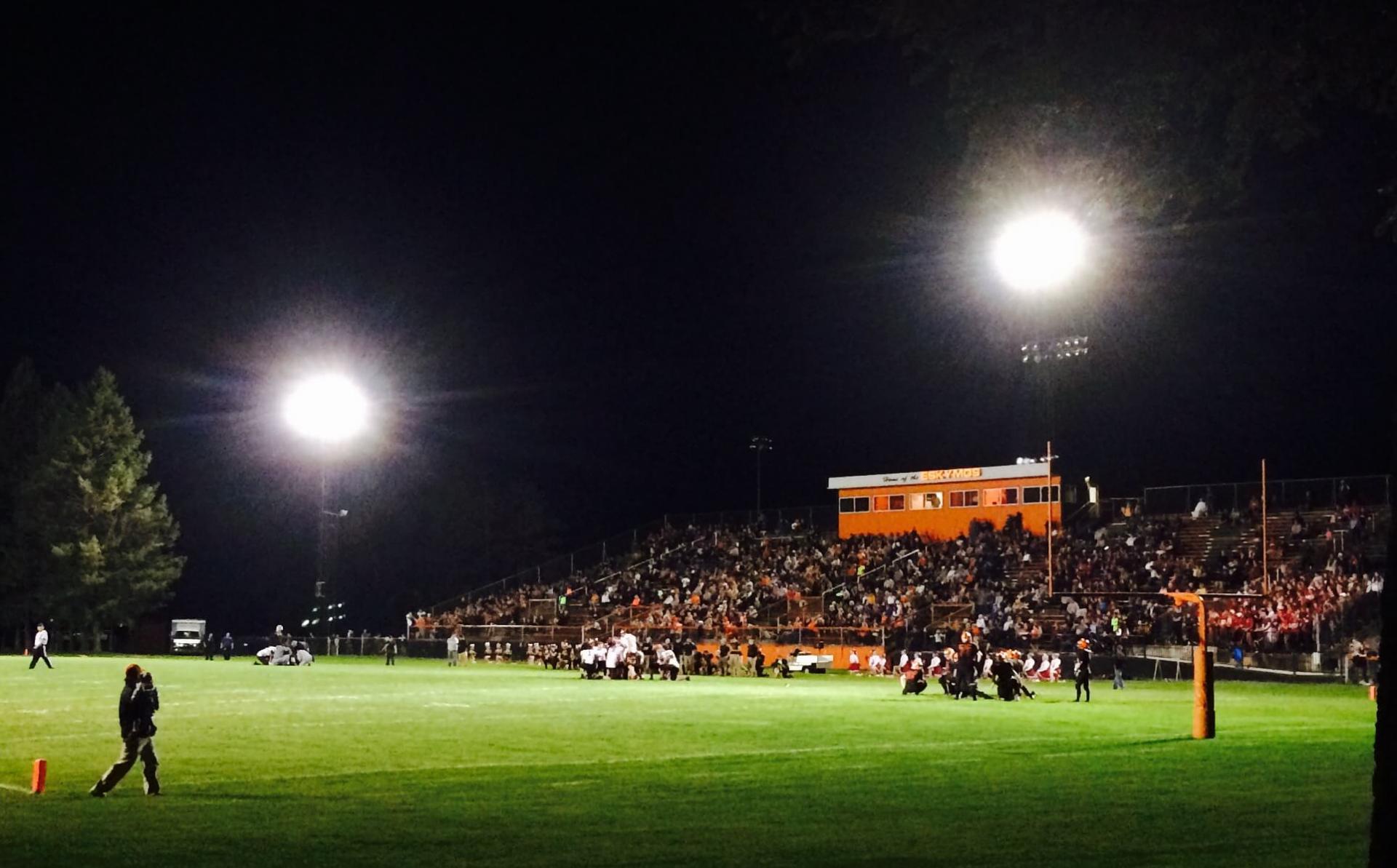 Nearly 1,000 Bays de Noc locals flocked to this filming site in March, braving zero-degree temperatures when they joined the outdoor crowd scene from Reuben Soady's hallucination. Each person was charged $2, with the money donated to the school's athletic budget. The locals' job? To stand in the bleachers taunting Daniels' character for not bagging a buck yet. In the middle of the front row, you can see a child holding a "Buckless" sign. That is Jeff Daniels' son! 
Creating the Escanaba in da Moonlight Deer Camp
Jeff Daniels and Robert Brown both wanted the film to be as authentic as possible. So when they found the Bittner family cottage through a friend of a friend, they realized it was the perfect extension of Escanaba and set up camp — deer camp, that is.
The Rapid River cottage, which is on private property, was built by Escanaba local Reinhold "Einie" Bittner in 1964. During the 1960s and 70s, it was an eating shack for loggers. After Einie passed away, his son Terry Bittner inherited the cabin.
Einie, his wife Gladys and Terry were on set for the two and half weeks that filming happened at the cabin. All exterior scenes at the Soady deer camp were shot at the Bittner family cottage, while indoor scenes were shot in Escanaba on a soundstage. Being that it was March when the Upper Peninsula ground was starting to thaw from another cold winter, Terry, an excavator, had his bulldozer on site to clear muddy grounds so equipment could be brought on-site. Several roads needed to be plowed, but several were also closed so that locals and snowmobilers couldn't interfere with filming. 
Terry says his interactions with Jeff Daniels and the rest of the crew were nothing short of cordial, and they were very nice people to work with for the weeks they were on set. 
"It was my first time ever being on a movie set," he said. "Seeing how a movie is made is so cool. There were 55 crew and five actors. They would work, work, work eight hours to build a set, and they would shoot for a minute and be done. All that work then off to the next shot."
After filming was done, the family built an addition to the cottage. The hope is for the cabin to stay within the Bittner family for years to come as Terry has three sons and five grandsons. 
"I'm fairly certain they will hold onto it as long as they can," he said. 
Over 20 years after the film came out, the Bittners still have people from all over Michigan reaching out to find their cottage through friends, looking for it or asking about it nearly twice a year. However, it is on private property and not open for tours. Terry has seen Escanaba in da Moonlight a few times, but he admits, it is more fun to talk about his memories from when filming took place. 
Additional Escanaba in da Moonlight facts
A sound stage and studio were set up at the former Racquetball Club on North 26th Street. Film shot here included indoor scenes at the deer camp. The Delta County Chamber of Commerce hooked them up with that stage as they were the contact for Daniels' Chelsea, Michigan theatre company, The Purple Rose Theatre. 
The U.P. premiere of the film took place at the Island Resort & Casino showroom, where there were two sell-out showings. All proceeds from the premiere went to the Bonifas Art Center. 
Each of the main characters from the film, including Remnar Soady, Albert Soady and Jimmer Negamanee from Menominee were fellow actors at The Purple Rose Theatre in Chelsea, Michigan.
Jeff Daniels and his co-stars dined at Hereford & Hops several times during filming, and he once said that they had top-notch beer. They also grabbed pasties from Dobber's Pasties. Daniels even ordered pasties from Dobber's and had them shipped to his Chelsea theatre when they performed the Escanaba in da Moonlight play after filming was complete. 
The movie was filmed entirely on location in Escanaba and the Bays area in 30 days during March — a cold time to be in the Upper Peninsula! It took a production crew of 55 people, filming six days a week, 12 hours a day to complete filming.
Jeff Daniels slept in his camper trailer in the parking lot of the production office in Escanaba for the duration of the film.
Because no one in Hollywood wanted to fund a movie set in a Michigan deer camp, Jeff Daniels raised $1.5 million from people in Michigan. Many of the investors were people who saw Escanaba in da Moonlight performed as a play at Daniels' The Purple Rose Theatre or at the Gem Theatre in Detroit, where it once held the record as the longest-running play in Detroit history. 
Escanaba in da Moonlight premiered for a sell-out crowd on October 22, 2000, at Detroit's Fox Theatre.
It is estimated that Escanaba's local economy benefited $1 million from the filming of Escanaba in da Moonlight thanks to the crew and production company staying in area hotels and visiting local restaurants and shops.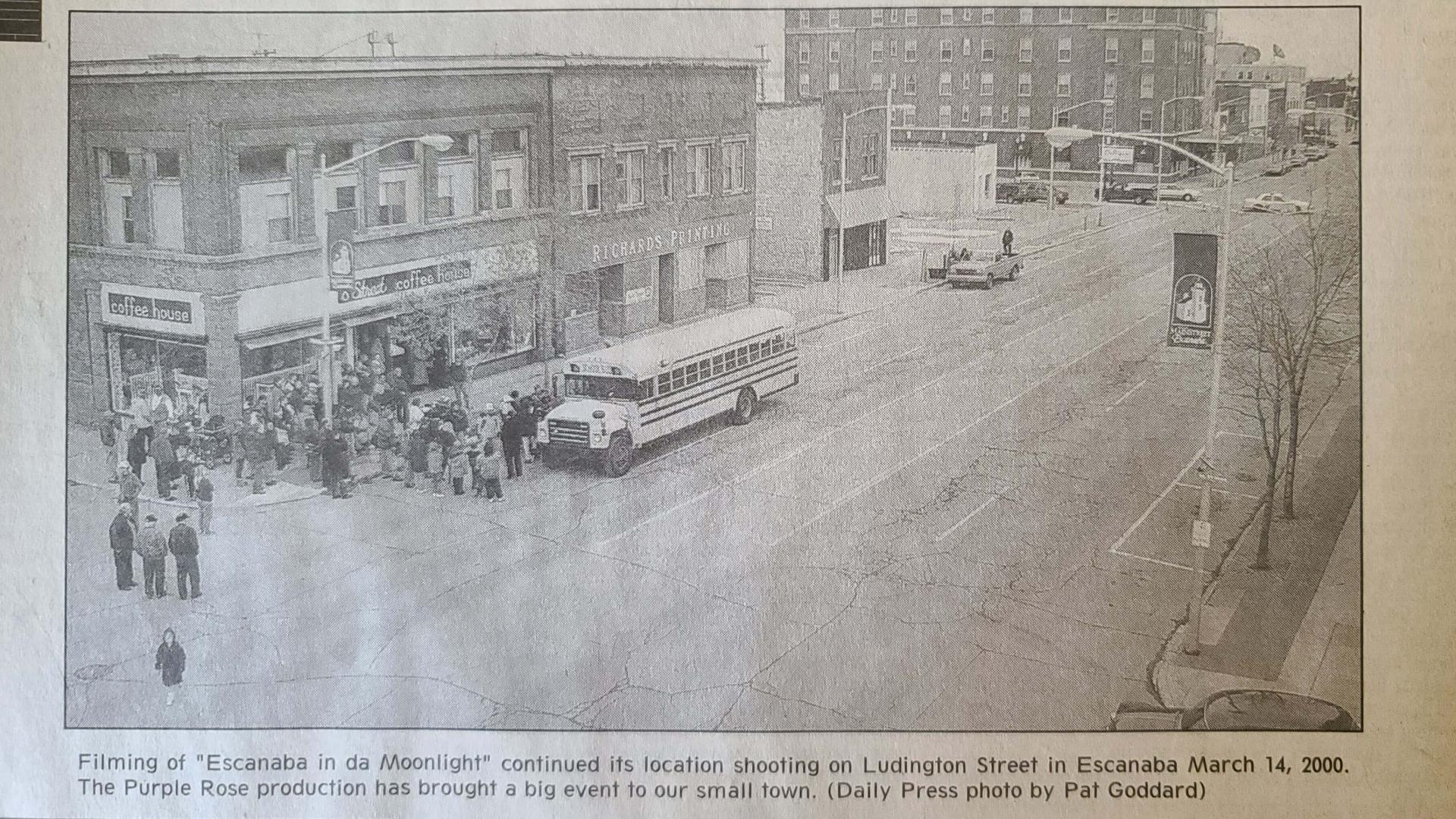 When the production crew, Jeff Daniels and his fellow actors came to town, they became a part of the community, participating in several fundraisers including Bowl for Kids' Sake. In return, their movie has become a part of our community and culture, too. We're proud to boast the legend of the Buckless Yooper. Reuben's bad luck doesn't last forever, but the memories Daniels brought to Escanaba when filming this classic definitely do.