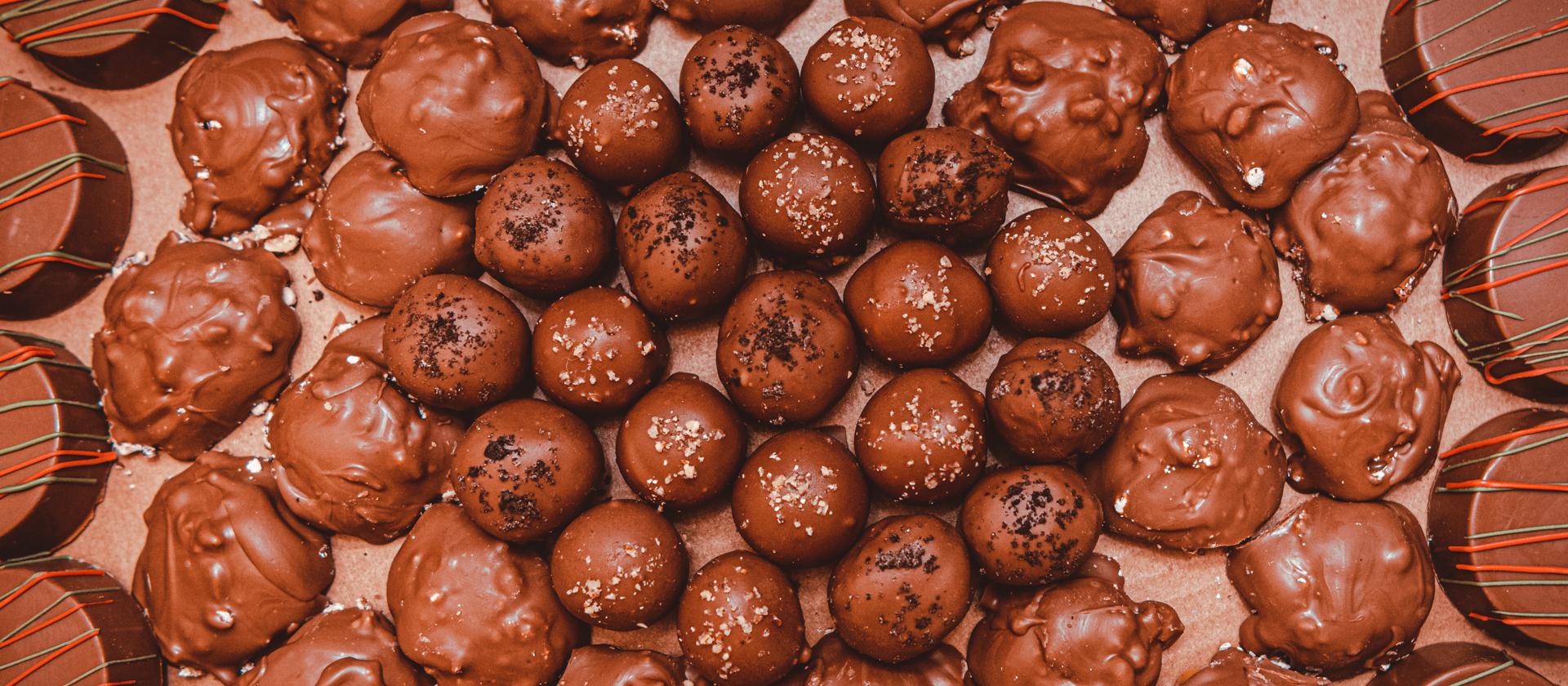 Candy, Cakes, Cookies & Chocolates
The Sweetest Side of Escanaba
Candy and Escanaba have always been synonymous, especially for the holidays! Downtown Escanaba is a paradise for those of us with "a sweet tooth", home to 3 locally owned gourmet sweets stores, each making their delicious candies within the Escanaba city limits!  
Suzy's Gourmet Sweets: Downtown Escanaba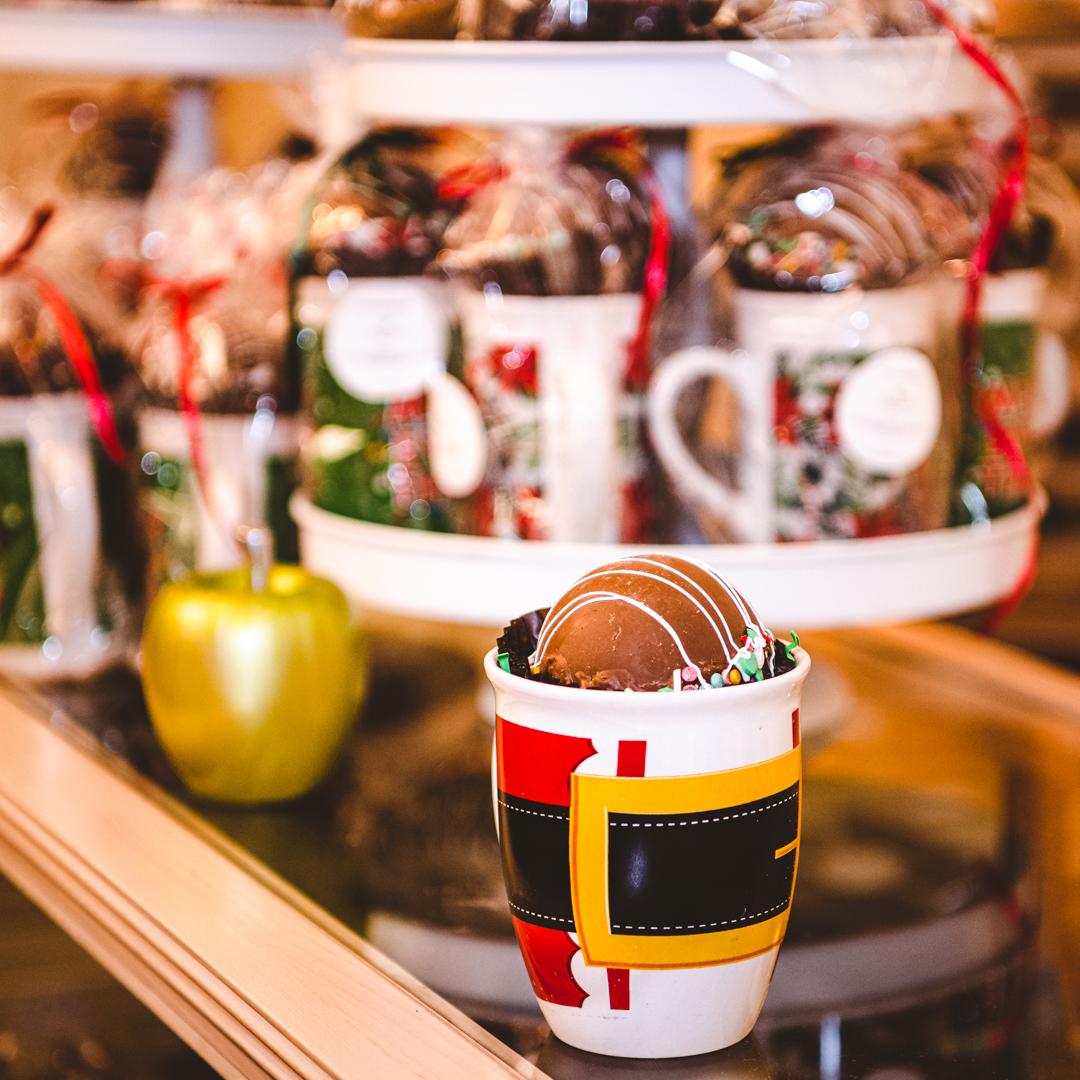 Suzy's Gourmet Sweets specializes in all things sweet and delicious. This tiny downtown bakery is filled with Nutella mini muffins, cake lollipops, chocolate covered strawberries and pretzels dipped in chocolate. Great things to bring to a holiday party or a present for someone special. 
Special order on Suzy's website or stop by their Facebook page to see the most up to date daily offerings.
Visiting the kitchen is currently available by appointment only.
Please do not hesitate to contact Suzy or her staff an E-mail
Sayklly's Candies & Gifts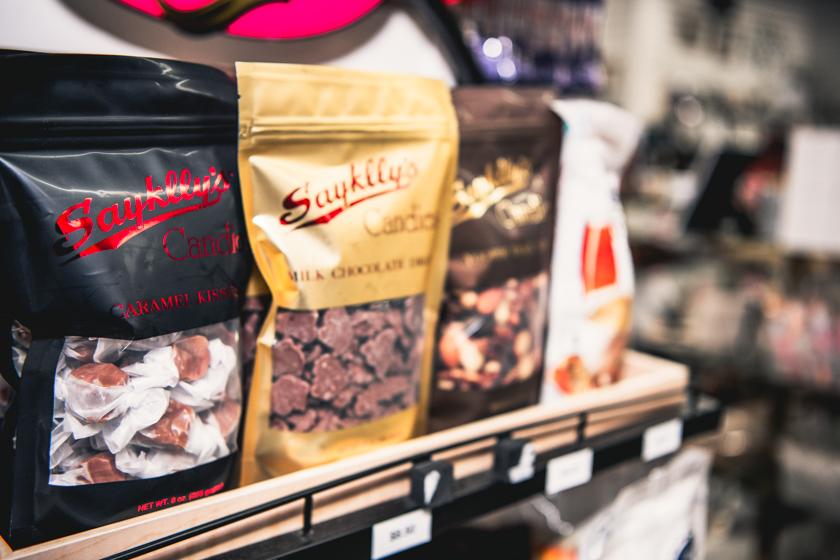 What can be said about Sayklly's that hasn't been said before? Since 1906, this Escanaba landmark has brought the joy of candy to Escanaba. Made from secret, premium ingredients, Sayklly's has been delighting Escanaba's candy officianato's with world class chocolates, sweets and their legendary salt toffee for generations, all made at their own factory, here in Escanaba. Their Yooper Bars make great stocking stuffers. 
Visit the Sayklly store in Escanaba or their various websites at UpCandy.com, Saykllys.com or on Facebook.
For The Love Of Cupcakes
For the Love of Cupcakes is a unique bakery dedicated to The Cupcake itself! 
Cupcake expert Kelli Van Ginhoven started baking cupcakes for fun, to sell at farmers' markets and fundraisers for causes that she believed in. This delicious endeavor became so successful it led to her opening her own storefront bakery in 2016, making sugar cookies of various shapes, Grinch Circles, Gingerbread U.P's or Peppermint Sugar and Chocolate Chip Cookie Bombers. A great gift to leave for Santa Clause!
You can find all the newest treats from Kelli on her Instagram at Cupcakes on Ludington or stop by her shop in downtown Escanaba.