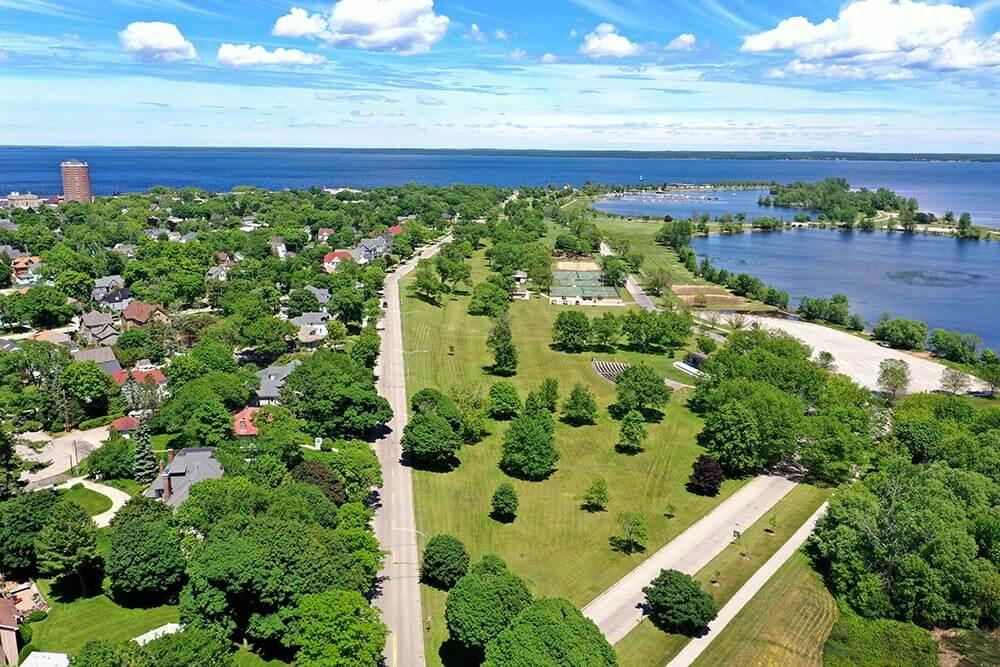 Summer vacation ideas in Escanaba
Located in the Midwest county with the most freshwater coastal shoreline, Escanaba always has beautiful Lake Michigan in its peripheral view. Similar to how you're always thinking about summer vacation before it's even here. We know how you feel — so what are you waiting for? Plan a memorable trip with these summer vacation ideas in Escanaba, where there is always something fun planned along the Bays de Noc! 
Fish all summer long
We start our summer excitement with the Walleye season opener on May 15. Did you know Escanaba is the Walleye capital of the world? The Michigan DNR estimates there are 400,000 Walleye in Little Bay's 30,000 acres of water. Big and Little Bay de Noc are nothing short of spectacular and you're sure to take home a trophy-sized catch!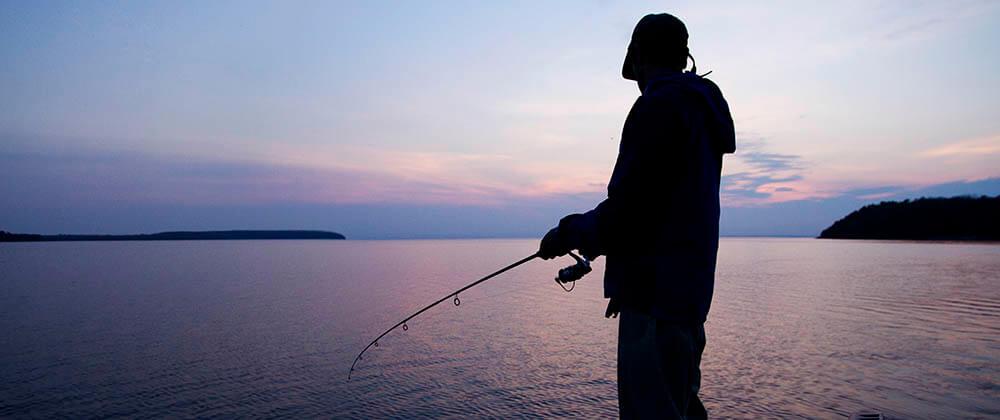 Admire classic cars as they cruise
As June approaches, the classic cars cruise into the Bays for the Kruisin' Klassics Car Show and Swap Meet at the U.P. State Fair Grounds. Peruse the vehicles on display, see who wins best in show awards, test your own speed in a fun run and stick around for the grand finale — a parade!
Celebrate the 4th of July along the Bays
Spend your Independence Day with us, too. Lean into celebrating history by visiting Fayette Historic State Park and Townsite, overlooking Snail Shell Harbor. This boomtown-gone-bust is the preserved time capsule of an iron smelting community. Its hardy people's grit and determination helped to transform America. Explore 20 buildings and learn their storied past. Plan to watch the fireworks at dusk on July 2, launched from Ludington Park!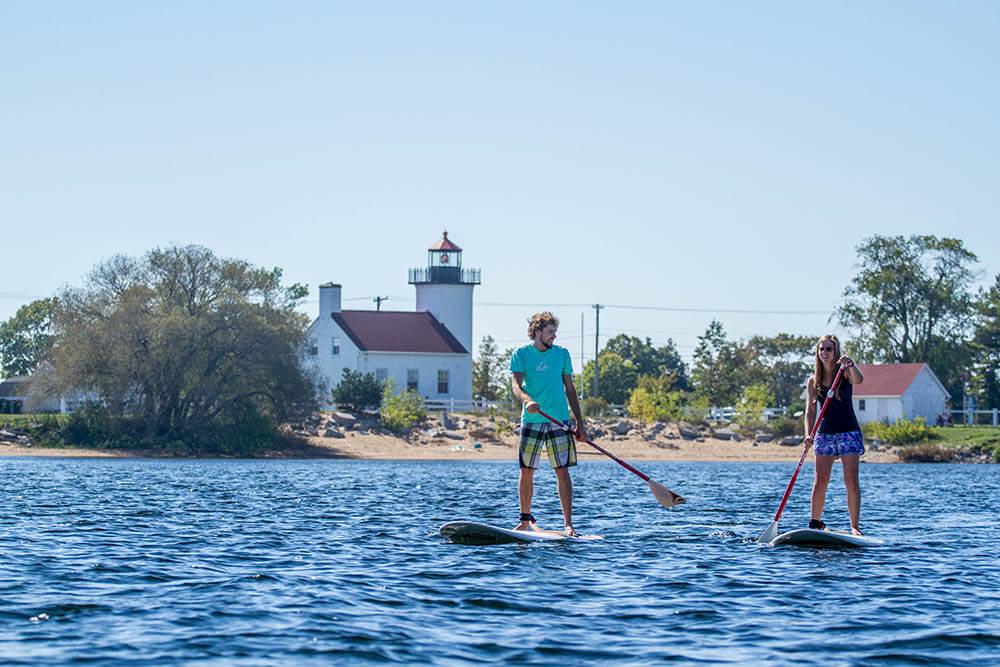 Endless summer fun at Ludington Park
During summer days, you can visit Ludington Park for a wealth of activities and fresh air. The mile-long park is located along Little Bay de Noc. It falls at the end of downtown Escanaba. Choose from a visit to Aronson Island, a round of Disc golf, launching a boat or kayak at the marina or touring Sand Point Lighthouse. Enjoy live Music Mondays and the monthly Saturday movie.
Visit fresh summer farmers markets
What better way to enjoy the area than by eating the fruits of its labors? When it comes to deeply satisfying farm- or coop-to-table foods, nothing compares to the bushels of goodness you'll find at the Escanaba-area farmers markets. You can gather a range of products including fresh-picked juicy fruits and crisp vegetables, gluten-free and traditional baked goods, jams, GMO-free meats, mushrooms, fish, maple syrup, smoked meats and locally made crafts. Some markets also offer food trucks, live music and playgrounds for your children.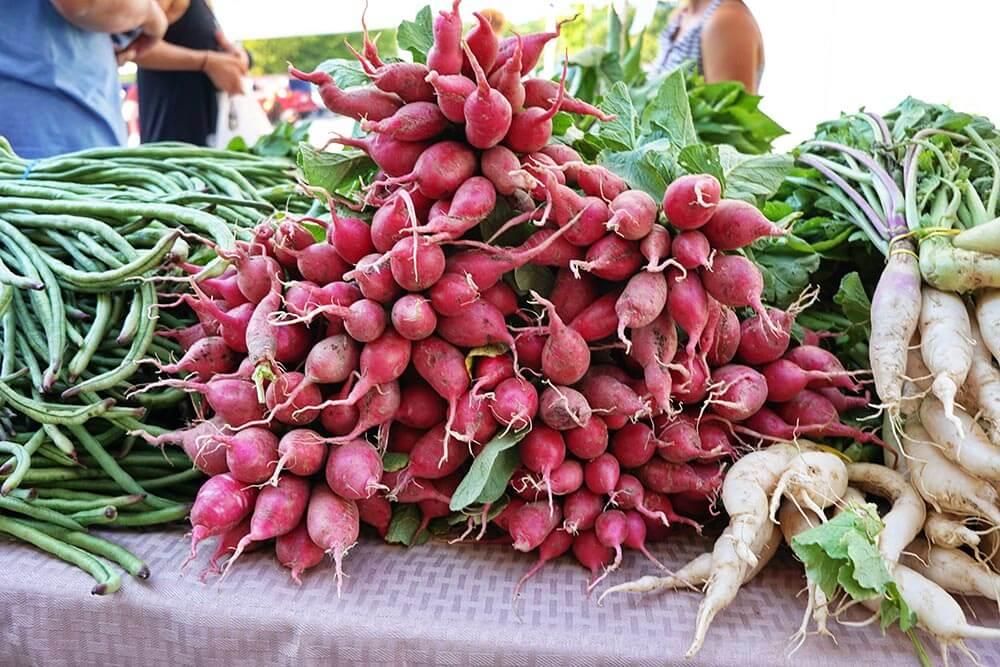 Celebrate summer at the famous U.P. State Fair
Close out your summer with the ultimate celebration of Michigan's Upper Peninsula culture. The U.P. State Fair is seven days of thrilling rides, enthralling grandstand shows and lots of blue ribbon fun. 2022's theme is community and agriculture! Taste flavorful, favorite food staples like Croatian Chicken and fresh-cut french fries at Norm's along with other fair food classics. 
Start planning your summer vacation today!
Summer may be in your peripheral now, but soon, a few months of beautiful, warm weather perfect for memory making and adventures will be here — spend them with us! Plan your Escanaba summer vacation today!