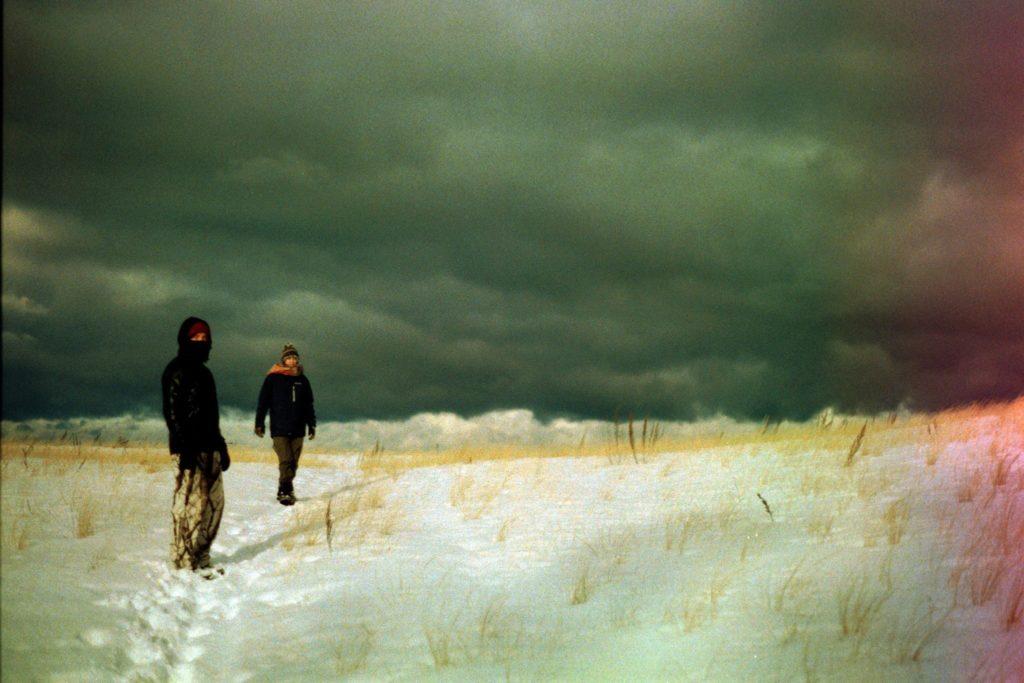 Staying Warm with Active Winters
By: Scott Lawrence
The idea of an active winter fully bloomed once I crossed the Mackinac Bridge to start the next journey in my life. I arrived in Michigan's Upper Peninsula in January of 2010 to attend Northern Michigan University. My first winter in the U.P., I experienced the outdoors by going on hikes to look at frozen waterfalls and panoramic views of endless forests. After being up here for close to a decade, I've learned many additional ways to get outside and enjoy the weather. There's no such thing as bad weather, just bad clothing. 
CROSS COUNTRY SKIING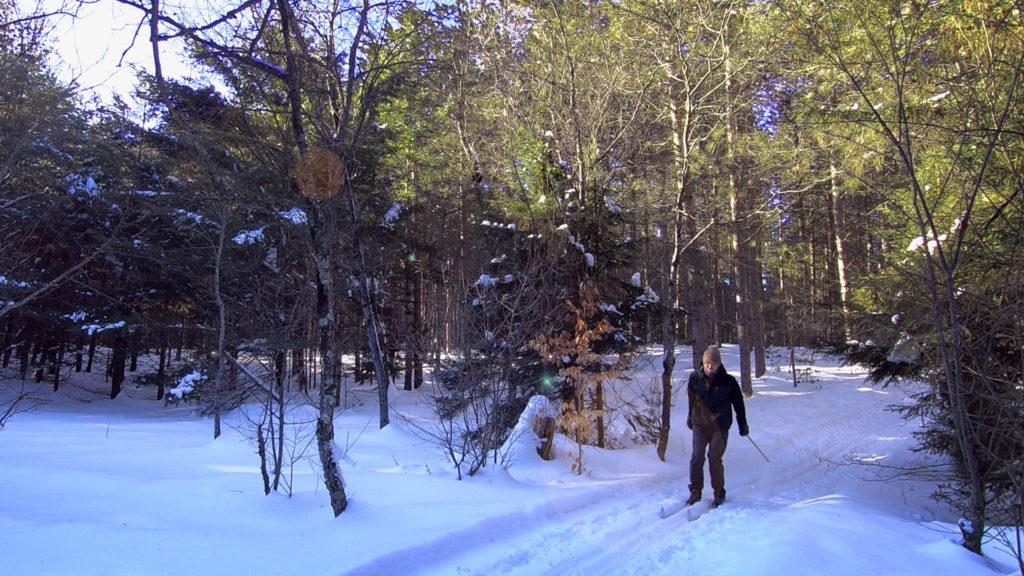 Living downstate Michigan for most of my life, I never had an opportunity to cross country ski because there never seemed to be enough snow for it. After a friend gave me his old pair of skis, I hit the trails at every opportunity I had just to stay active during the cold months. The things that drew me to this sport the most were the peace and relaxation that came with it. Having miles of trails to yourself in a muted winter wonderland with nature engulfing you is something that everyone should experience in their life. 
SNOWSHOEING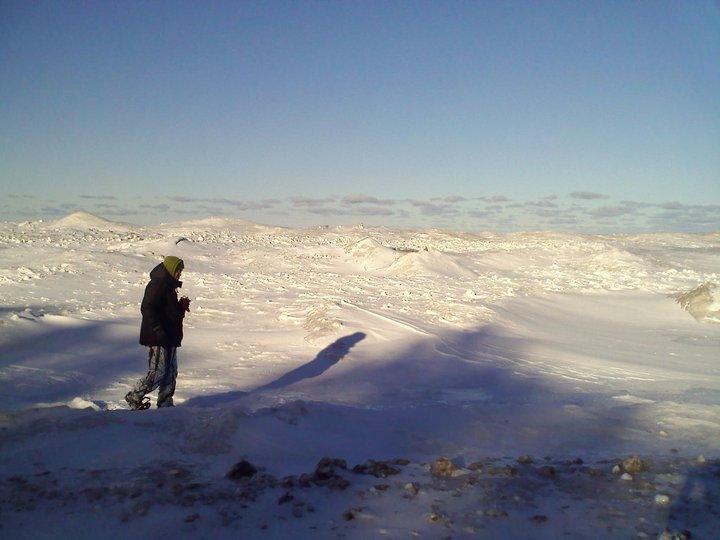 For the majority of my life, this was something that I'd only seen in movies. I didn't fully understand why people would wear these wide and heavy-looking tennis rackets on their feet. After attempting to walk through knee-deep snow, I realized it was time to try snowshoes. The design helps keep you above the snow so you can move through nature with more ease. With any new activity, practice is crucial. Learning to turn around with snowshoes is a skill within itself! Snowshoeing is a great activity to stroll through the woods efficiently and take in the scenery of hard to reach places.
SNOWTUBING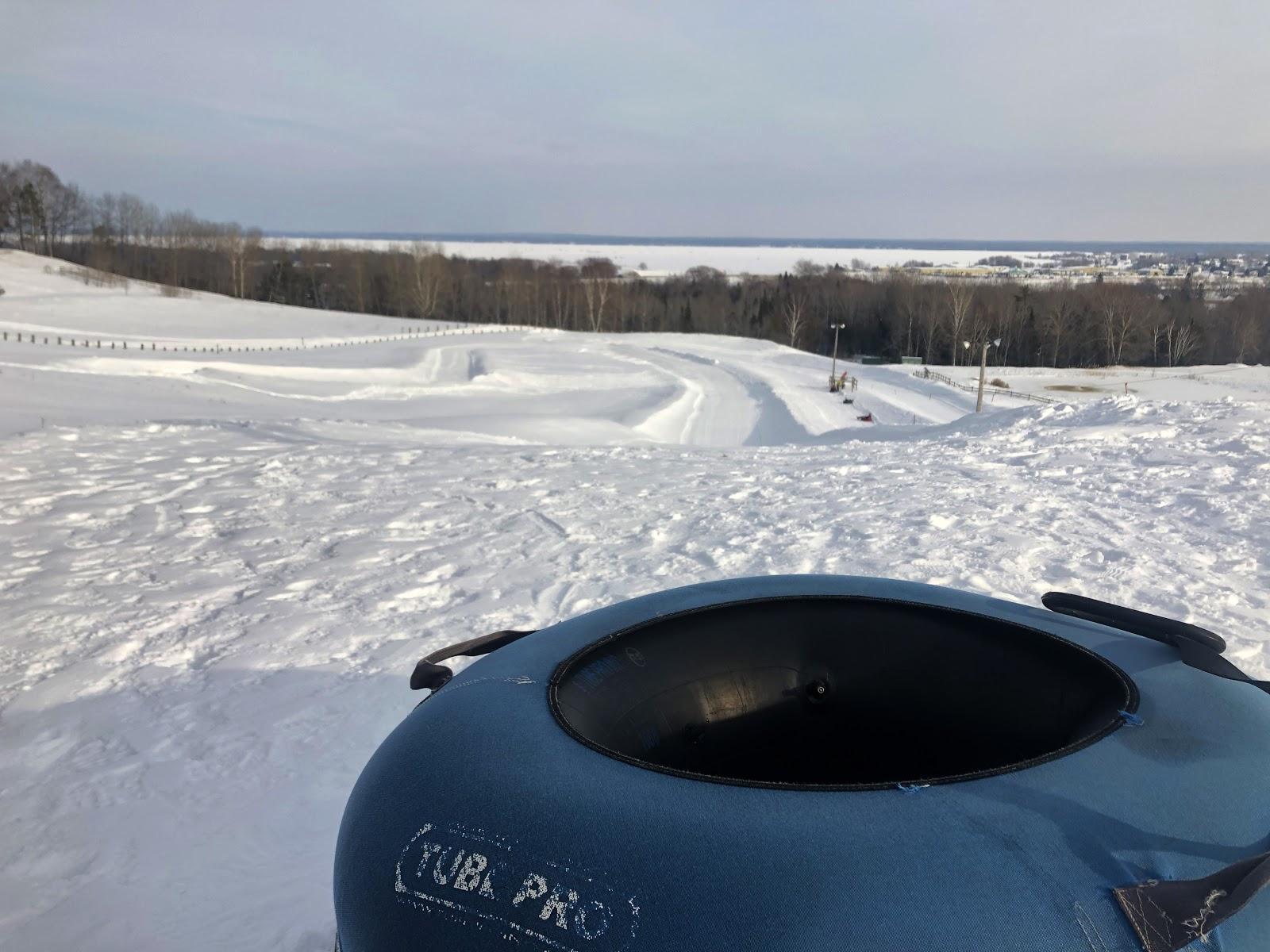 Nothing beats sledding without the hike back up! My first time at The Gladstone Ski Hill made me realize I had missed out on convenient and easy fun. You get to sit in a comfortable inflated tube and glide down one of their tubing runs, FAST! It's almost impossible not to let out an adrenaline-based giggle as you float down the hill. While flying down the hill, you also get to take in a gorgeous panoramic view of Gladstone and Lake Michigan. This is an affordable way to entertain a group of people or just head out by yourself. Don't be fooled, this is not just for kids! The whole family can enjoy sliding down a hill with a cushion of air underneath them. It is fun, safe, affordable, and like nothing else you'll ever experience. With a tow rope to pull you up the hill, Gladstone Ski Hill is an amazing place to catch a thrill on a snowy day. They design the runs to help the rider feel some G-forces.
SNOWBOARDING/ SKIING
I used to snowboard when I lived in Metro-Detroit but it was nothing like snowboarding in the Upper Peninsula. The snow type and quantity are far superior to that experienced downstate. Some of my first actual powder rides were in the U.P. because most of the mountains downstate only use artificial snow. One of my favorite places to ride is the Gladstone Ski Hill. I have never experienced much of a wait to take the tow ropes to the top of the mountain, and it is extremely affordable for a family to spend a day here. They have a half-pipe for the professional riders and a slightly inclined hill for beginners. 
SNOW (FAT TIRE) BIKING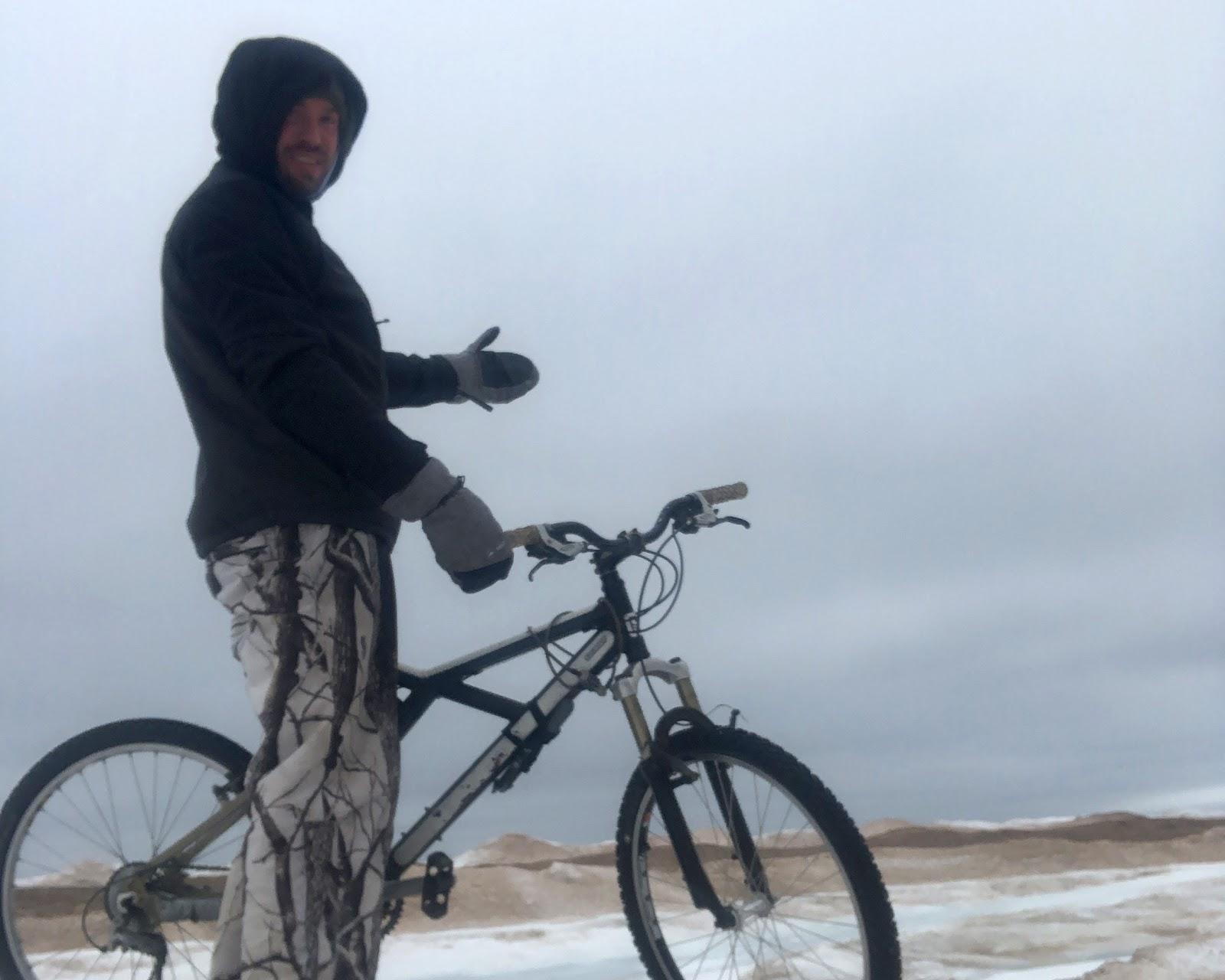 I only rode bikes on mostly flat well-maintained paths when I lived in the Lower Peninsula. Since moving to the U.P., I started mountain biking on trails that are challenging and ever changing. There is a huge thrill to speeding downhill and avoiding everything that nature can throw at you. It seems like only recently a solution was revealed to mountain bikers who wanted to get their biking fix in the offseason; fat tire bikes. The wide and thick tires act as suspension and provide the traction needed to move forward on snow and ice. Having a sometimes slippery path rocketing you downhill can trigger a fair amount of adrenaline and keep you coming back for more. You can find a place nearby to rent a fat tire bike to try it out before you buy your own. I personally just let some air out of my mountain bike tires and that seems to do the trick at an affordable cost. 
ICE CLIMBING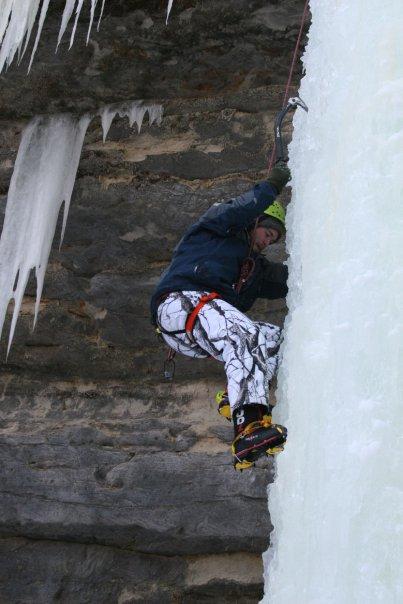 One of the first outdoor sports I experienced when I moved up north was rock climbing. I was so hooked that I instantly bought shoes, ropes, carabiners and everything else needed to climb whenever possible. As my love for climbing grew, so did my interest in climbing during the winter months. Then one year, I went to the ice climbing festival in Munising, MI. There were so many waterfalls to climb and this new form of climbing was both a physical and mental challenge, which naturally made me love it even more. I was using new muscle groups and a different part of my brain. The fact that routes will vary every month and year was intriguing because it will always make it feel like the first time.  
ICE RACING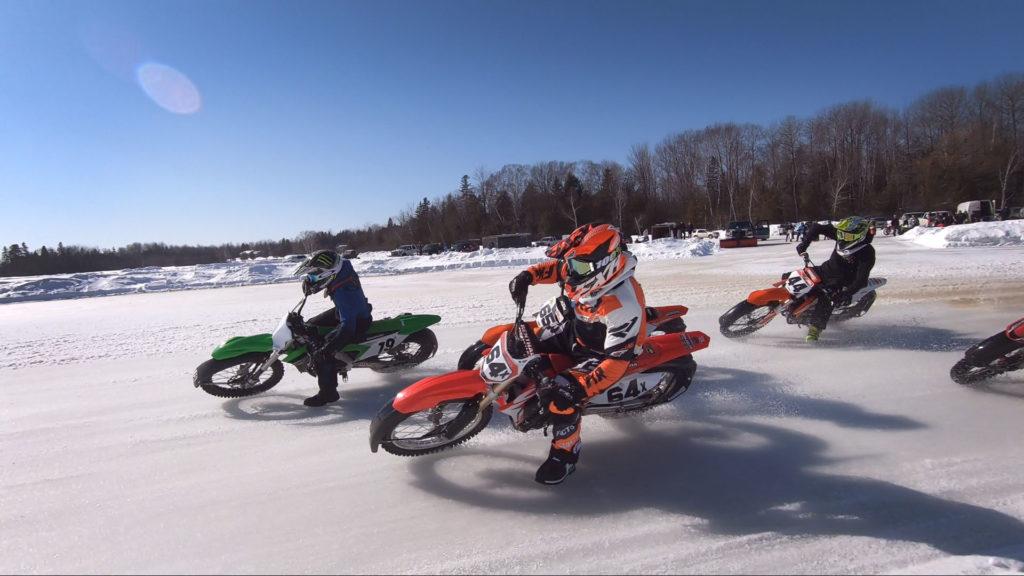 I had never been a gear head, nor had I ever watched a full race of any kind. Then I discovered Great Lakes Ice Racing. Hundreds of racers and fans gather on the frozen Escanaba River and compete with studded (read screws put into the tires) and non-studded quads and dirt bikes. The science doesn't seem to add up when the bikes rip by almost horizontal to the ice and the tires don't kick out from underneath them. I have only had the privilege of watching the races, but it is extremely exciting even as a spectator. If I had the means to race, I might give it a go!
ICE FISHING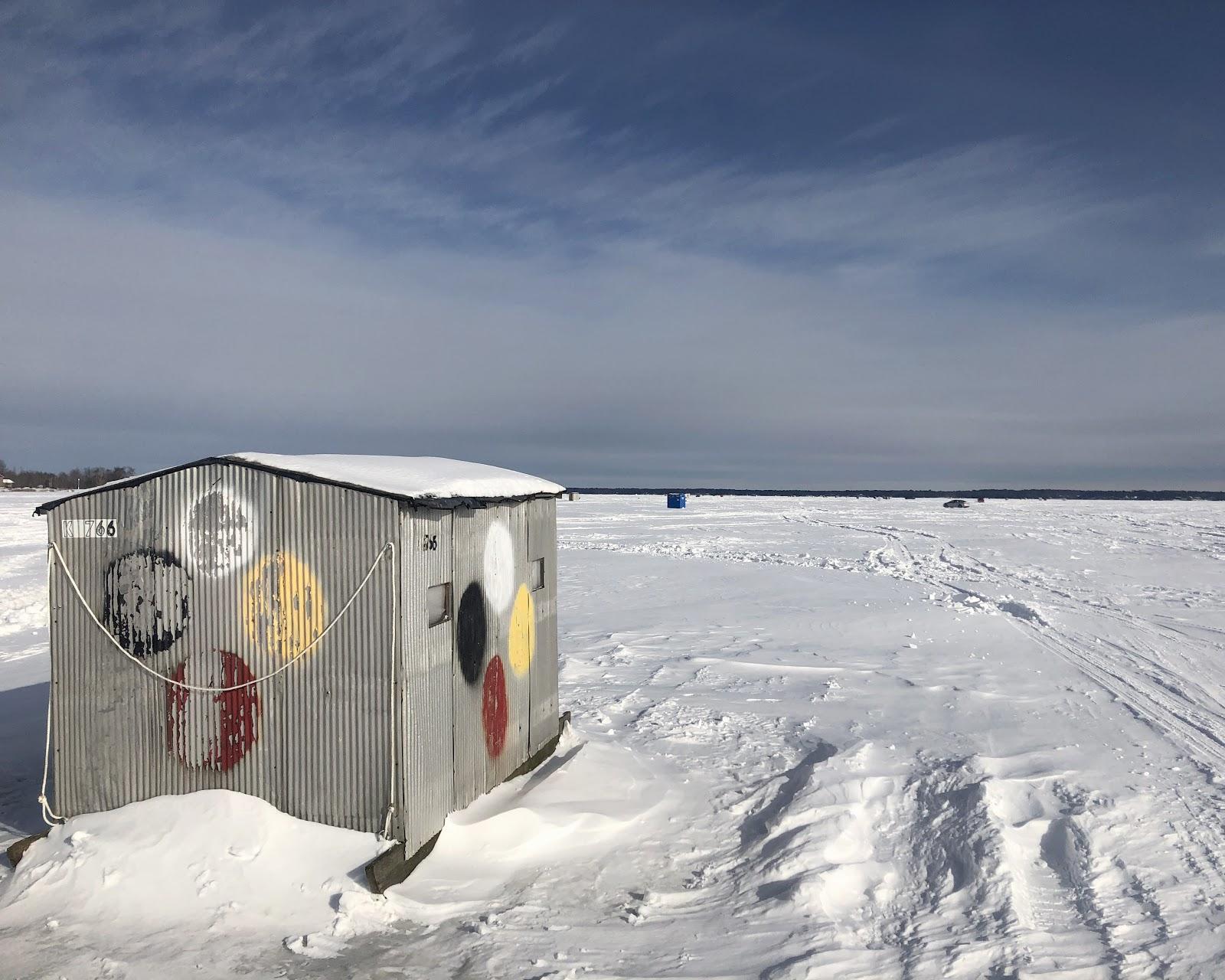 When I lived downstate in Michigan I would ice fish with half a dozen buddies and we'd all link our shanties together with whatever we had on hand, typically duct tape and tarps. Since moving to the U.P. I have discovered the relaxing side of ice fishing. Trekking out onto a seemingly endless path of ice and snow during the dark of the morning gives you time to think while the crunch from under your feet reminds you to be aware of potentially unwanted noises. The solitude that comes with ice fishing alone can sometimes be deafening. After a few hours of being alone I start to feel relaxed as I calmly contemplate, well, everything. The fresh crisp air feels refreshing to breathe in deeply as I patiently wait for a fish to bite. Hours passed and I almost forgot that I was fishing because I grew deep in thought. Then, just like that, I felt a large tug on my line. Luckily, I was aware enough to still have some grip on the pole. Unfortunately, the fish ended up breaking free from my clutch, but it got my heart racing enough to warm the shanty and keep me excited for the next bite. I would highly recommend ice fishing to anyone that has never tried it. There is no wrong way to do it, unless you don't use safe practices like checking with local bait shops to learn the conditions of the ice where you're going out. You can go solo if you have enough knowledge and gear, with buddies that have the gear and knowledge, or pay to go with a guide for the best results. However you do it, you'll be glad you did!
SLEDDING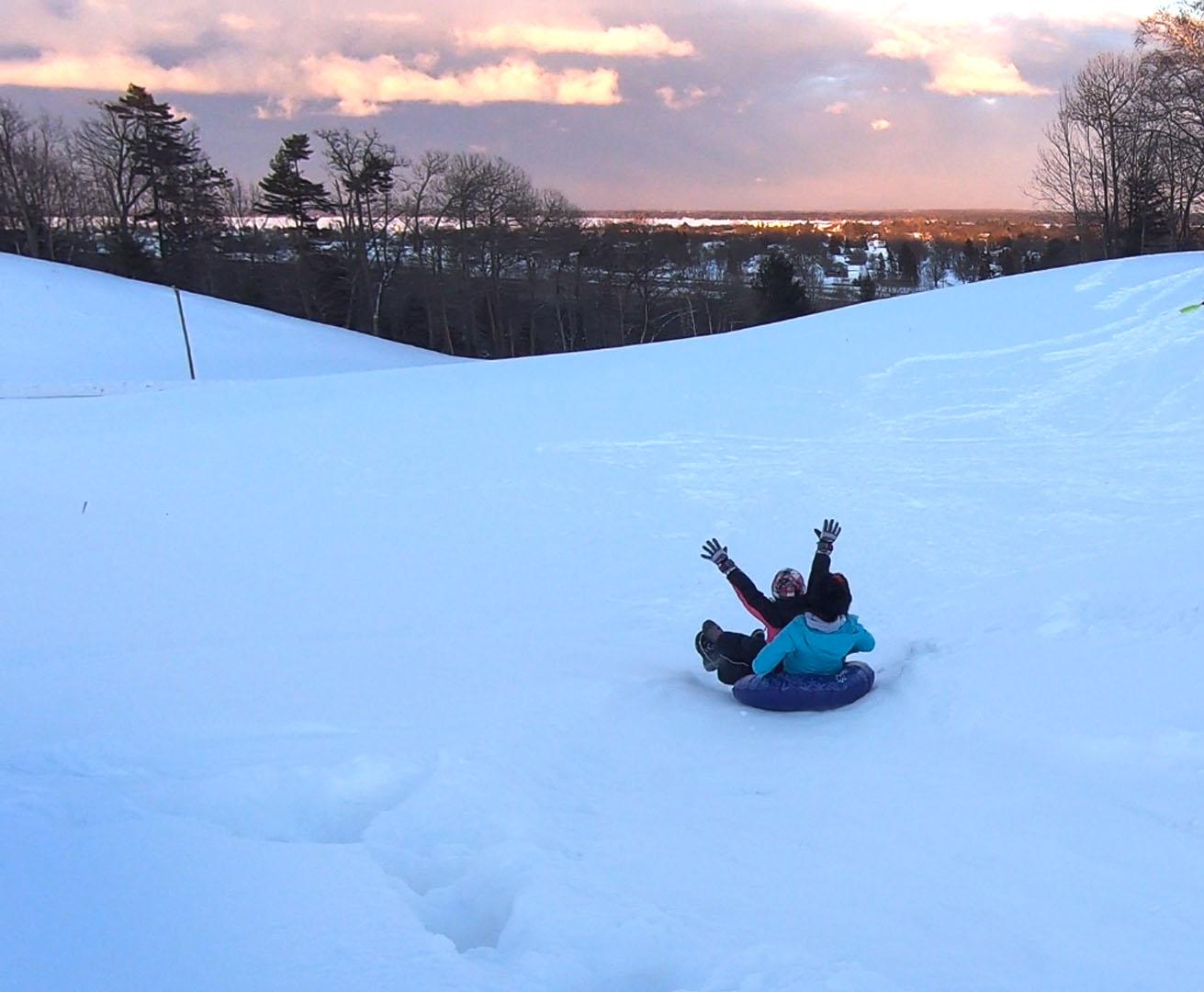 If you don't mind the hike back up the hill, you could save money on a lift ticket and head down South Hill road and find the free sledding hill. You have to bring your own sled, carve your own path, and walk up after each run but it's still fun to slide down! The elevation of the area is unmatched by any local hills I was accustomed to before moving U.P.
MAPLE SYRUP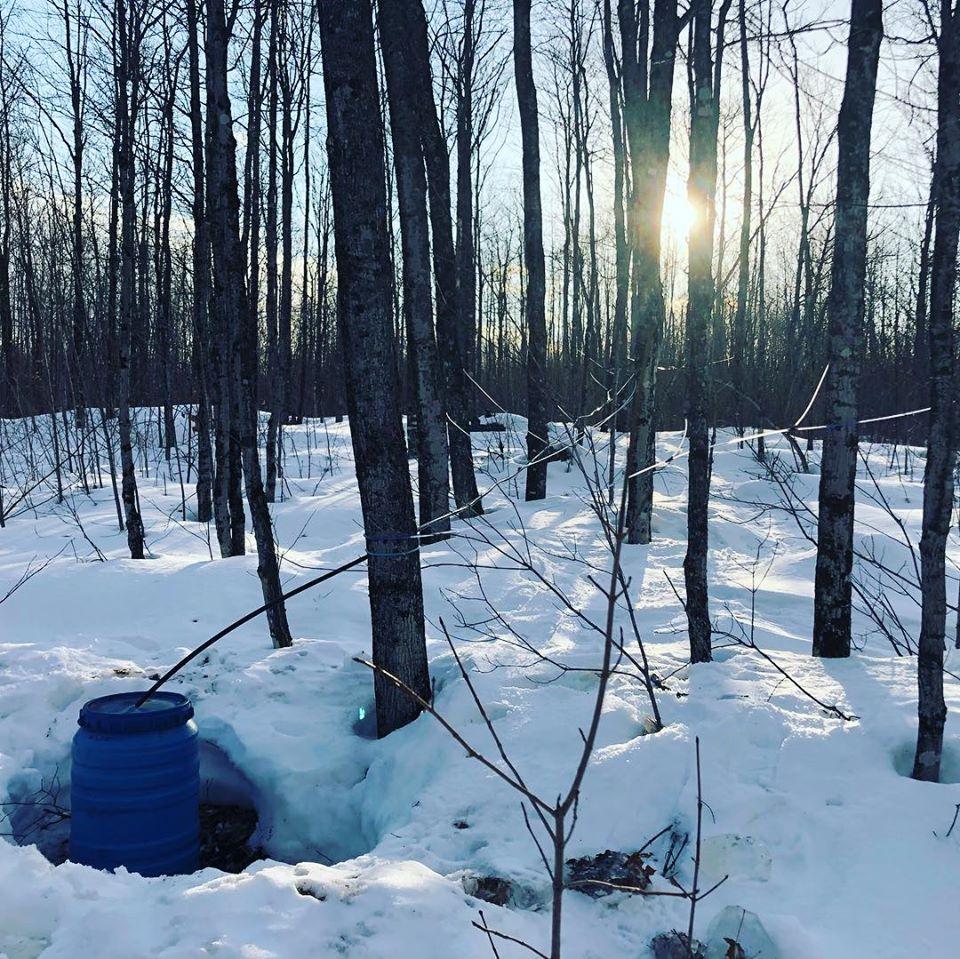 I'll admit it, I was once the kind of person to settle on the affordable fake maple syrup. After I experienced my first spoonful of real maple syrup, my life changed forever. I could no longer be tricked by the corn syrup that was flavored to mock maple syrup. Visiting a sugar bush, a stand of maple trees where maple syrup is made, will make you have an even greater appreciation for the sugar substitute that you find in stores. It takes 40 gallons of sweet water, maple tree sap, to make one gallon of maple syrup! That equates to a heck of a lot of boiling. Understanding how much energy and work goes into a single spoonful of maple syrup makes that $10 bottle seem underpriced. The Olson Bros. Sugar Bush offers free tours where you can see the entire process from tapping to boiling and bottling. Bring your kids or adventure over by yourself to gain a new appreciation for your favorite pancake topping.
SNOWMOBILING
Cruising through fresh powder at high speeds is enough to get my heart racing. You can only hear the wind rushing through your helmet and a couple of subtle "WAMP WAMP"s from other passing rider's machines. Every once in awhile, you're stopped in your tracks by jaw-dropping scenery that would be impossible to ride past without snapping a picture. I experienced snowmobiling once downstate but it doesn't even compare to riding up here. There were often parts of the trail lacking snow.  Having a greater volume of snow and more nature to take in makes riding in the Upper Peninsula a real treat. With hundreds of miles of trails, you're sure to have a unique experience each time. There is some balance and skill needed to navigate feet of snow while trying not to get stuck. Riding in powder feels similar to powder riding on a snowboard, you feel weightless with loads of control. I typically only participate in silent sports, but snowmobiling is an exception and worth trying a couple of times. 
Overall, Yoopers seem to have found a solution for all of their favorite outdoor activities to continue through the winter months. We all have our hobbies that we're hooked on and being able to participate in them year-round is something we truly appreciate. Visit Delta County Michigan, this winter to find your favorite way to stay active outside!