Meet Freshwater Tavern's chef, Josh Curtis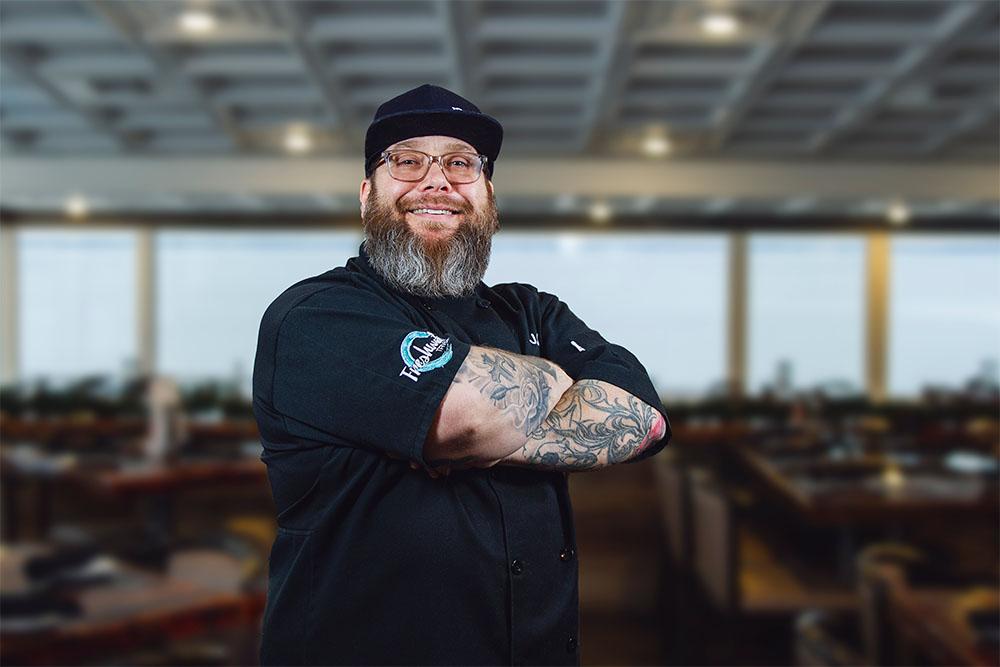 In mid-June 2021, Josh Curtis stepped into the kitchen of Freshwater Tavern, 7146 P Road in Gladstone, as the new director of culinary and executive chef. The tavern is part of the Terrace Bay Hotel and has an enviable spot overlooking Little Bay de Noc. His national culinary experience and love of all cuisines are shaking up the restaurant scene in Michigan's Upper Peninsula. Here's what he shared with us:
Where did you study culinary arts?
Executive Chef David Robins School of Hard Knocks at Wolfgang Puck in Las Vegas. I've had no formal training but worked my way up doing every aspect of the restaurant business, from dishwasher to coffee barista to every position in the front and back of the house. I spent the majority of my career working in different Wolfgang Puck restaurants. I learned traditional culinary skills from Chef Robins and Chef Marc Djozlija and how to manage kitchens from Chef Patton Robertson. They are all very inspiring mentors.
What are your culinary specialties?
I am not limited to one cuisine and it shows on our Freshwater menu. I continuously hone my skills in Asian, Thai, Japanese, French, authentic Mexican and healthier Southern foods.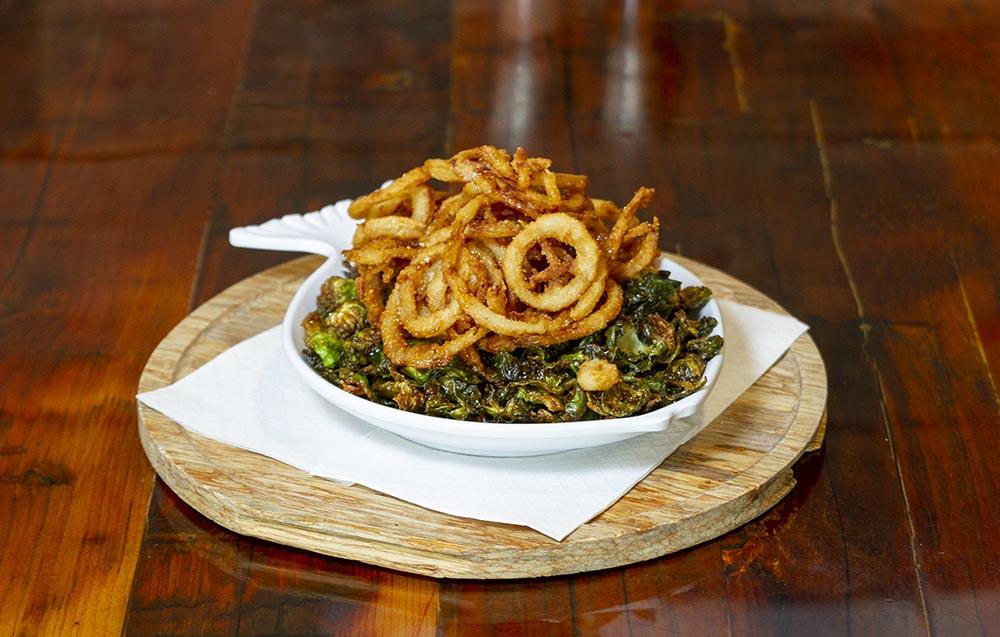 What foods do you have the most fun preparing?
Hands down, barbecuing. When I am home or at work, I am always smoking meats — briskets, pork shoulders, ribs, chicken and vegetables. Also, I enjoy creating the sauces that go with them.
What do people visiting the U.P. look for on the menu?
In the U.P., there are not many restaurants with an Asian culinary influence. Visitors are happy to find that we offer Korean BBQ ribs, seared ahi tuna and Thai curry shrimp and scallops on the menu.
What are Freshwater Tavern's most popular foods?
Our three top picks are fall-off-the-bone pork ribs, Upper Hand beer-battered walleye and Korean kalbi beef tenderloin. We marinade the Korean kalbi for three days and slow cook the ribs for at least six hours.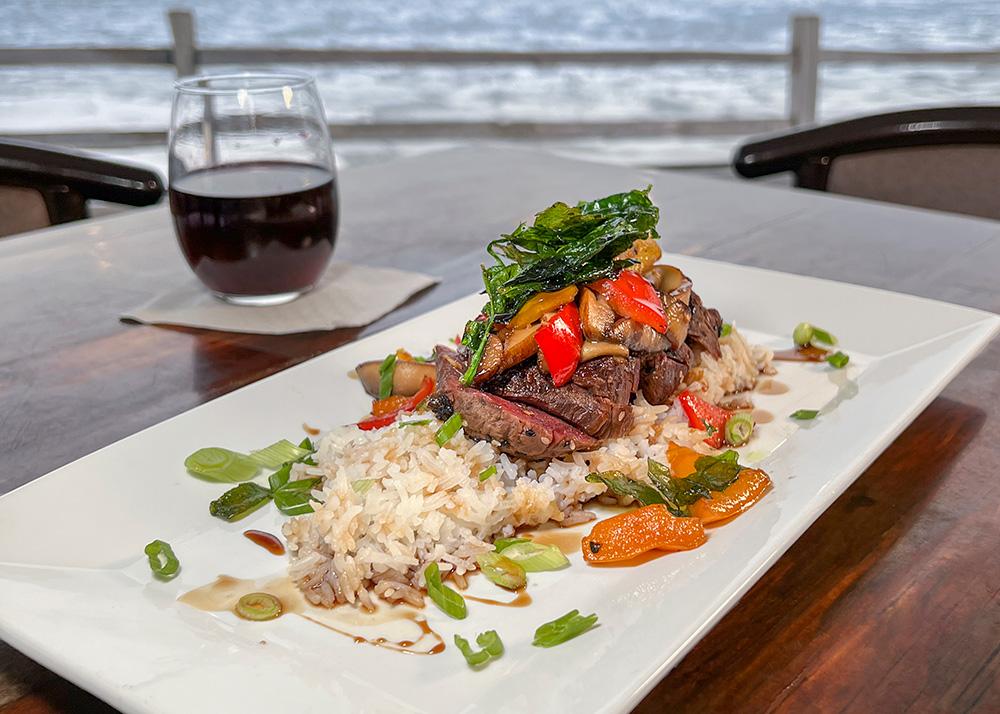 What might guests not know about Freshwater Tavern?
We make our own sauces, batters, most of our dressings and our own pickles!
If you came to my table, what would be your must-try suggestions?
The shrimp, scallop and fried shallot risotto, the Nashville hot chicken sandwich or our amazing 14-oz. ribeye with fiery blue cheese butter.
What food trends are you following?
Handcrafted cocktails and craft beer bars. We are giving our guests that big city experience in Gladstone. We have created 10 signature, pre-prohibition classic cocktails using spirits from Michigan distilleries. People love them. You won't find them anywhere else in the U.P.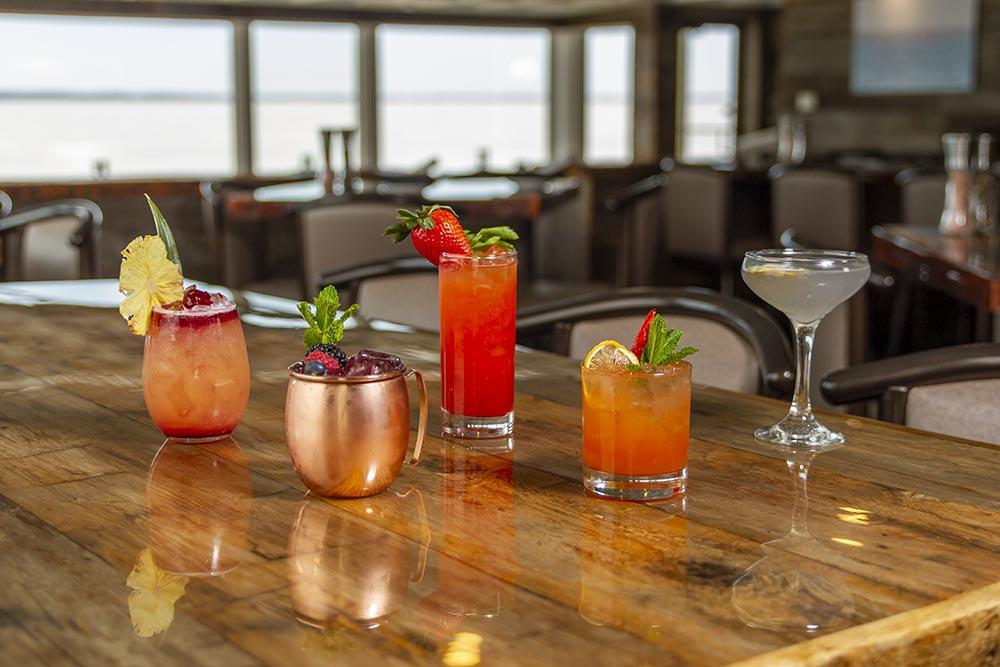 What will be my dining experience at Freshwater Tavern?
You will always experience what we call the ultimate Terrace Touch. There is a diverse, flavorful menu that we change up seasonally to provide the freshest ingredients. We offer weekly specials that you can learn about on Instagram.
Every day you can enjoy very lively cocktails, wines and beers while looking at the most amazing view. You will never tire of gazing at the Bay, whether from inside or on our patio. The service is exceptional, too. Our servers are very knowledgeable and attentive. I am very proud of their willingness to learn, their professionalism and commitment to making dining a great experience that brings you back.
I also make a point of coming out to the front of the house to say hello and get your feedback. I will do everything I can to make you feel special while you are here. We were hosting a private event, and I took that opportunity to introduce some of our craft cocktails. The guests could see we valued their opinions and that they were part of an emerging trend.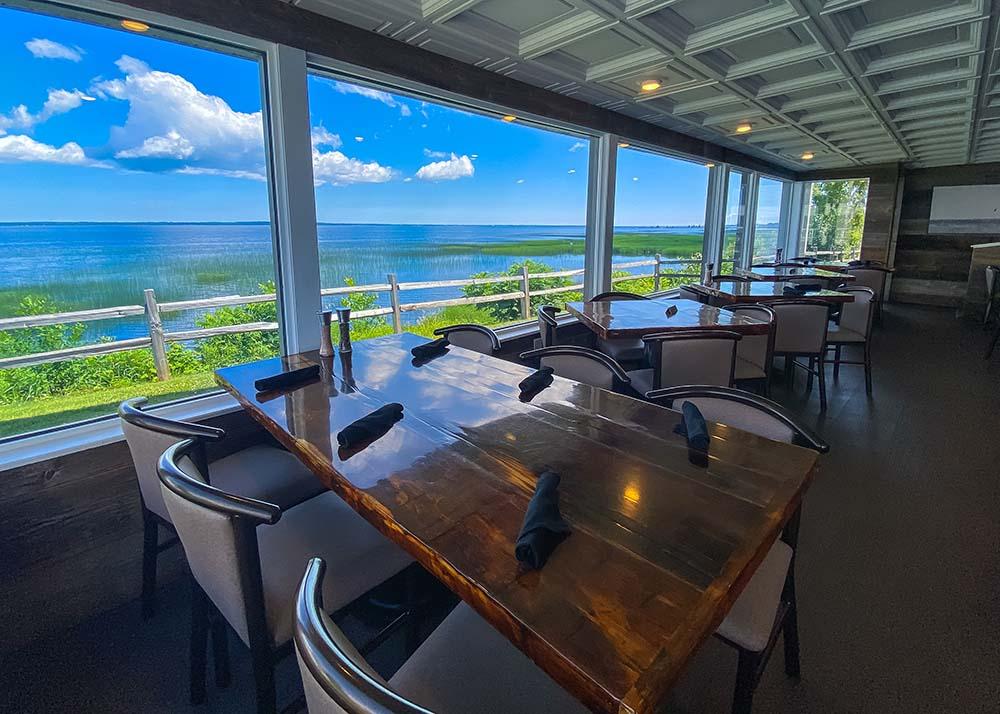 Do you do any special events, classes or loyalty incentives?
Yes, you can get a complimentary birthday dinner if you sign up for our e-newsletters. We are planning classes to teach how to make some of our signature dishes as well as to host dinner and wine tastings. Learning when we will offer those classes and dinners is another reason to sign up for our e-newsletter.
Why is Freshwater Tavern and Terrace Bay Hotel a wedding reception and special occasions destination?
You will work with an exceptional team of coordinators who will make 30 to 300 guests feel welcome. We have a full catering menu plus many bar packages to work within your budget and theme. Once again, the view is exceptional all year round.

What brought you to Freshwater Tavern after all your years with Wolfgang Puck?
I liked the direction the Terrace Bay Hotel owners were going and their vision for the restaurant. They trust me and give me the freedom to put my spin on what this restaurant is becoming. The view, the level of service and the restaurant's reputation were also factors.
But what convinced me was that my aunt lives up here. She told me how beautiful the U.P. is. My family has always lived in big cities — it was time to raise our children where we could be a family, enjoy the outdoors and all of what makes the U.P. a wonderful place to live. Finding Freshwater Tavern was a blessing.
Plan your Escanaba foodie tour
Plan your own foodie tour in the Escanaba area. You will easily fill several days eating your way around the Bays, so book your stay today!