Locals Pick: The Best Parks in Bays de Noc
By: Baylie Bullington
If you're anything like me, you'll find Delta County Parks unique to many other parks you might have visited in the past. I grew-up landlocked, so when I moved to the Bays de Noc area, I fell in love with Lake Michigan, and coincidentally with the parks in Delta County. Many of these parks are lake-view properties that you don't have to pay a dime to enjoy. One thing is for certain when visiting these parks; there is no shortage of picturesque views. Here are my top picks of parks in Bays de Noc:
LUDINGTON PARK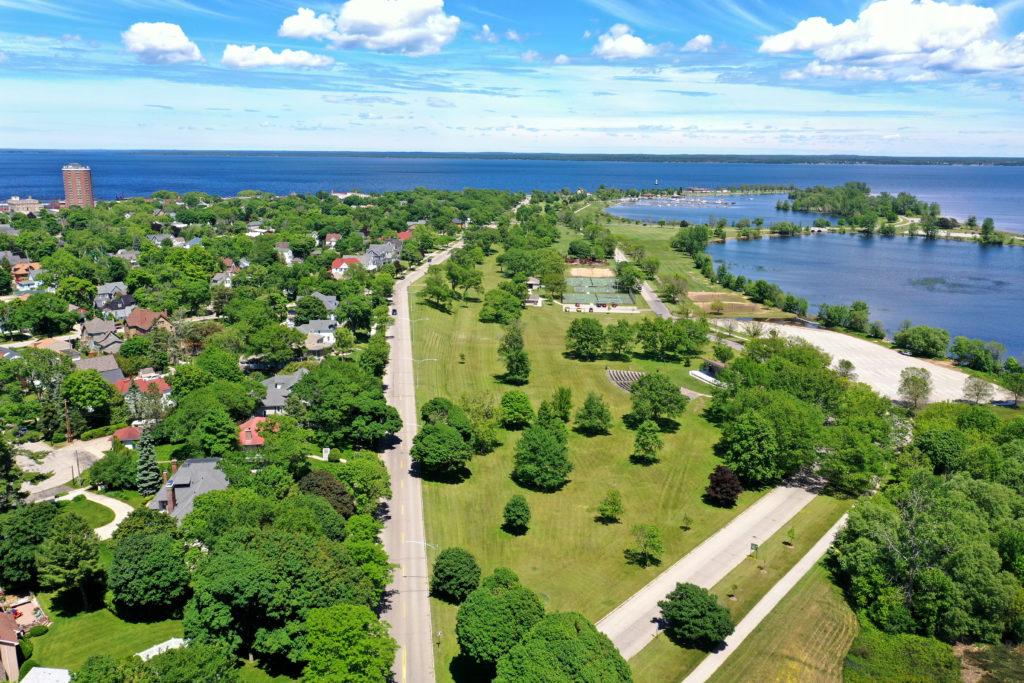 Ludington Park is located at the end of Downtown Escanaba and offers a ton of activities. This mile-long park sees a lot of traffic in the summers and is a local favorite. This park is seemingly whimsical with a pretty white gazebo, lighthouse, and a little brick bridge in the harbor. The bridge connects to a large-sized island where you can find the beach, a walking trail, and a boat launch. These waters are a popular spot for boaters and kayakers. The lighthouse is also open to public tours in the summer and is completely restored inside. Behind the lighthouse, you can find the Historical Society Museum, which has a ton of information on Escanaba in its hay day. During Wednesdays evenings in the summers, they also offer free concerts in the bandshell to make a great end to the day.
VAN CLEVE PARK
Van Cleve Park in Gladstone is another one of my favorites because of its beautiful beach overlooking the bay. The beach allows for plenty of room for everyone to spread out and catch some rays. In recent summers, the city added a slide in the lake, and all the kids and kids at heart love it; including myself. The park also has a harbor nearby with a lighthouse and a boardwalk. Another cool feature in this park is that it has its own little gazebo on a small island. The city also puts out straw umbrellas on the beach that almost make you feel as if you were at a tropical resort.
FAYETTE HISTORIC STATE PARK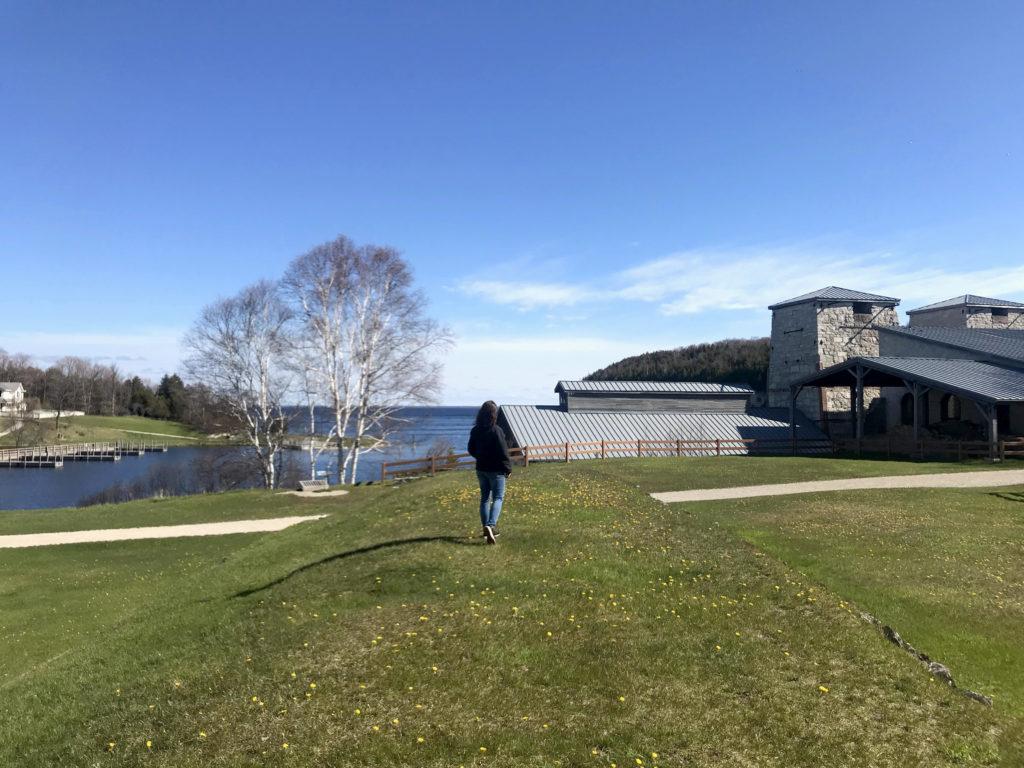 So, this park is a bit different from the ones I've listed above for the obvious reason of it being a State Park. You're not going to find monkey bars and slides here, but what you are going to find are gorgeous limestone cliffs and an interactive ghost town. I love visiting here because I feel as if I've stepped back into time. You can walk through the existing buildings of this old iron boom town. Fayette also has a beautiful rocky beach nearby with cedar trees on the outskirts. The park has a campsite just steps away from the historical site if you're looking to spend more time there, which I highly recommend. After a day of pretending I live in the 1800s, I usually grab a meal in the nearby town of Garden, making me instantly grateful that I live in the 21′ st century.
RAPID RIVER FALLS PARK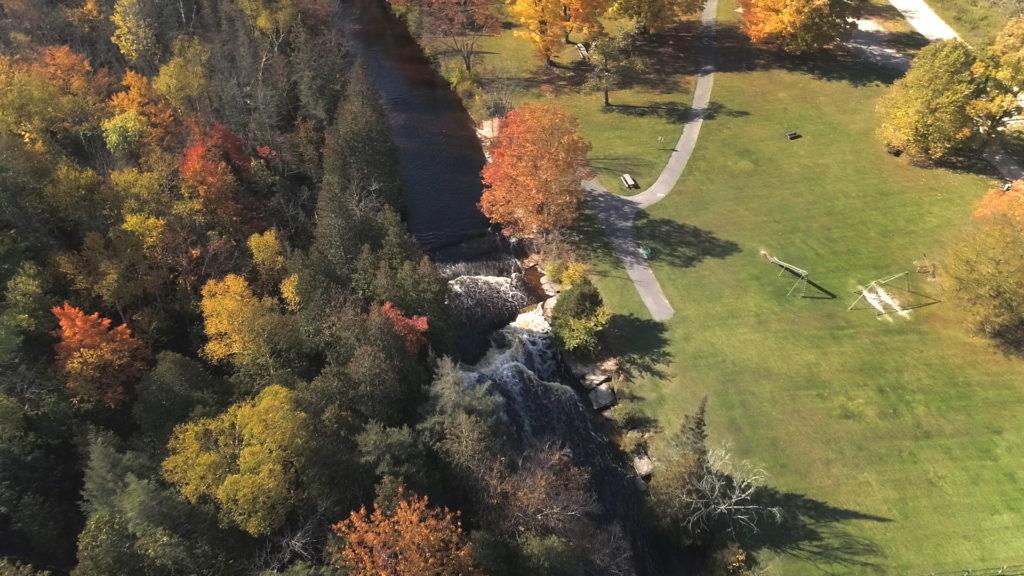 This park is a great hidden gem that doesn't see as much action as the other parks above. It's not on the lake, but it is still by the water and features some modest limestone bedrock falls. This is where I go when I'm looking to get my zen on and getaway. The park also offers a large lodge that is great for parties or a family retreat. This is your destination if you're looking for the perfect place to unwind and get back to nature. A good book is not necessary but highly suggested.