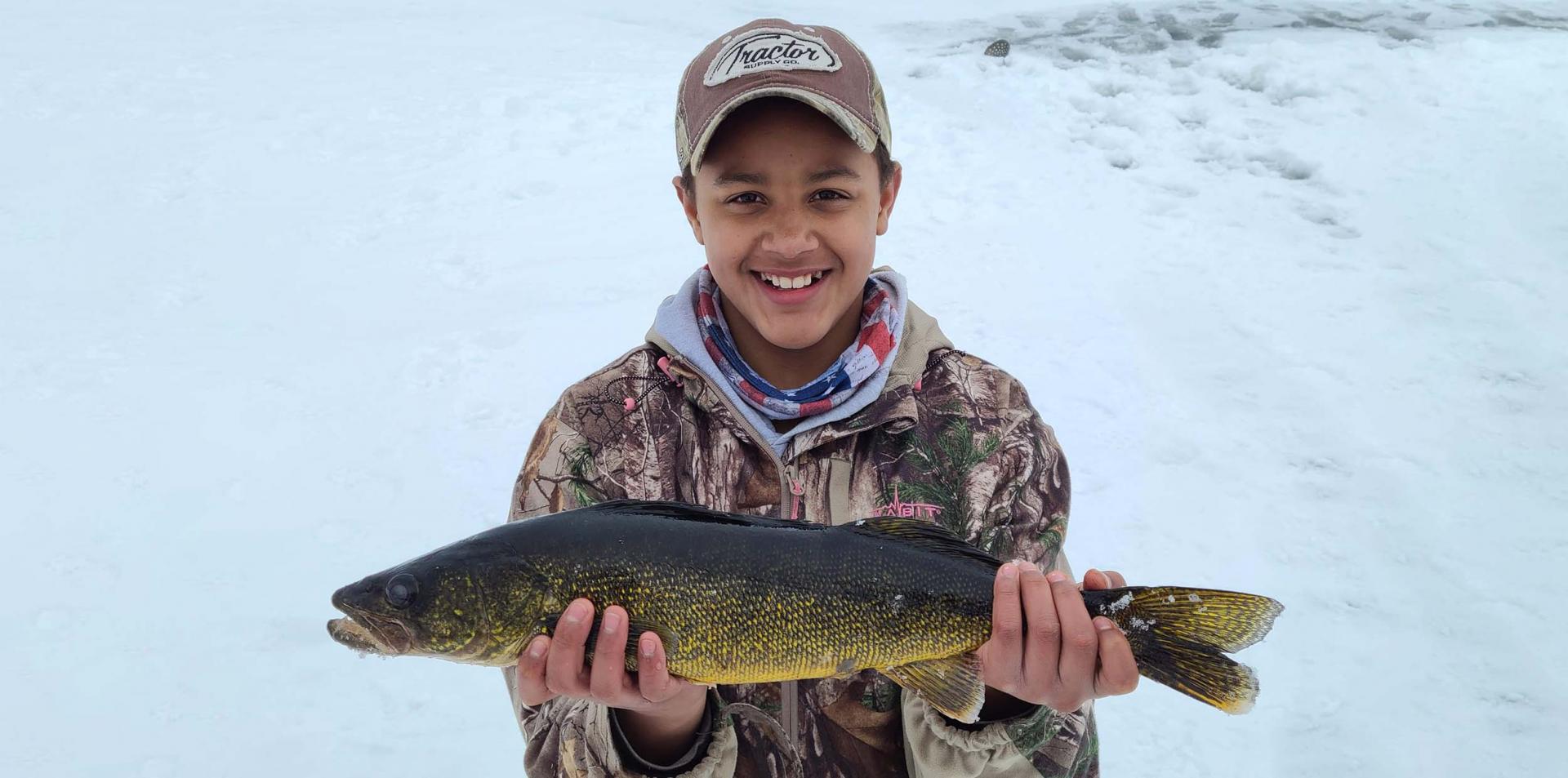 Ice fishing rentals for shanties and augers
Mmmm. Nothing compares to the fresh-cooked flavors of fish caught that day from the icy-cold waters of the Bays de Noc. But it's tough to feel the thrill of reeling in trophy-size walleye, perch, northern pike or scrappy panfish if you don't own a shanty and auger to get you out on the ice. Luckily, we have all the ice fishing rental recommendations you need. If you want to experience some of the best ice fishing in the Midwest, there's no need to miss out!
Check out these ice fishing rental places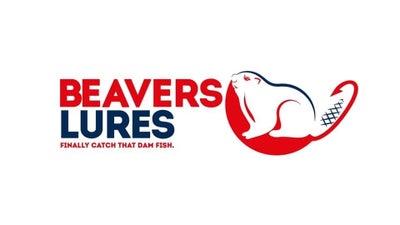 Beavers Lures | 914 Ludington St., Escanaba
Gear for Rent this Season
A four-person CLAM hub ice shelter pops up in 60 seconds to protect you from the Bay's wind and snow. There's room for three buddies and their gear, so bring them along!

Sled to carry your gear and cooler.

10-inch JIFFY electric auger, charged and ready to drill through the ice fast.

FREE kit with lures made right here in Escanaba.

$180 for the day.

Rent gear here.
Blade's Bait & Tackle | 8923 Bay Shore Drive, Gladstone
Daily/Overnight Ice Fishing Trailer Rental
Spend the day or overnight on the ice in THE MAX, 8' x 21' all-season sport trailer. Accommodates up to four anglers.

Ice trailer rental includes bait and transportation to anywhere there is safe ice north of the narrows.

Overnight check-in is at 1 p.m. at Blade's Bait & Tackle. Leave the ice at 10 a.m. sharp.

Daily/Overnight rate: $300 per trailer shelter
Shuttle Service
Leave your vehicle safely on the shore. Blade's will transport you and your family, friends and gear to your desired safe-ice location north of the narrows.
Call for availability, a price quote and reservations at 906-420-8494.

Rates: $50-$100
SORRY. DAILY/OVERNIGHT ICE FISHING TRAILER RENTALS ARE BOOKED FOR THE REST OF THIS HARDWATER SEASON.
September 1, 2022, reservations open for ice trailer rentals between December 1, 2022, and mid-March 2023. Call early in September to get your preferred dates. 906-420-8494.
Tips on what personal equipment and items to bring ice fishing
Besides bringing an auger and shanty, you want to be prepared for a day out on the frozen lake. Bring these items with you prior to setting out on your ice fishing adventure:
Valid Michigan Fishing License

. An annual license runs from April 1 to March 31.

Valid Michigan ORV license and trail permit

for any ATV/UTV (if you are using them for transportation on or off the ice). An annual license runs from April 1 to March 31.

Ice fishing gear

Warm clothes

Food and beverages

If you will be staying in the overnight ice fishing trailer, also bring sleeping bags, pillows, toiletries, etc.

Stop by our local bait and tackle shops before going on the ice. They will give advice on where to fish and what bait/lures are working this winter. You can find a list of shops and additional ice fishing tips on

this page

.
Don't wait! Plan your ice fishing trip to Bays de Noc now.
Catching the BIG ONE from your spot on the ice only lasts until late February to mid-March, then the Bays thaw. Make your ice fishing plans today, remembering there are many more reasons to come here before winter ends. There are scenic trails to cross-country ski and snowshoe, hills to fly down on tubes and skis, shops and history-filled museums to explore. Plus, you and your friends can kick back after a day on the ice boasting about what you caught (and what got away) at the pubs, breweries, wineries and restaurants near the Bays.
Hope to see you on the hardwater, soon! And brag all you want to us! Share photos of your big catch using #visitescanaba.